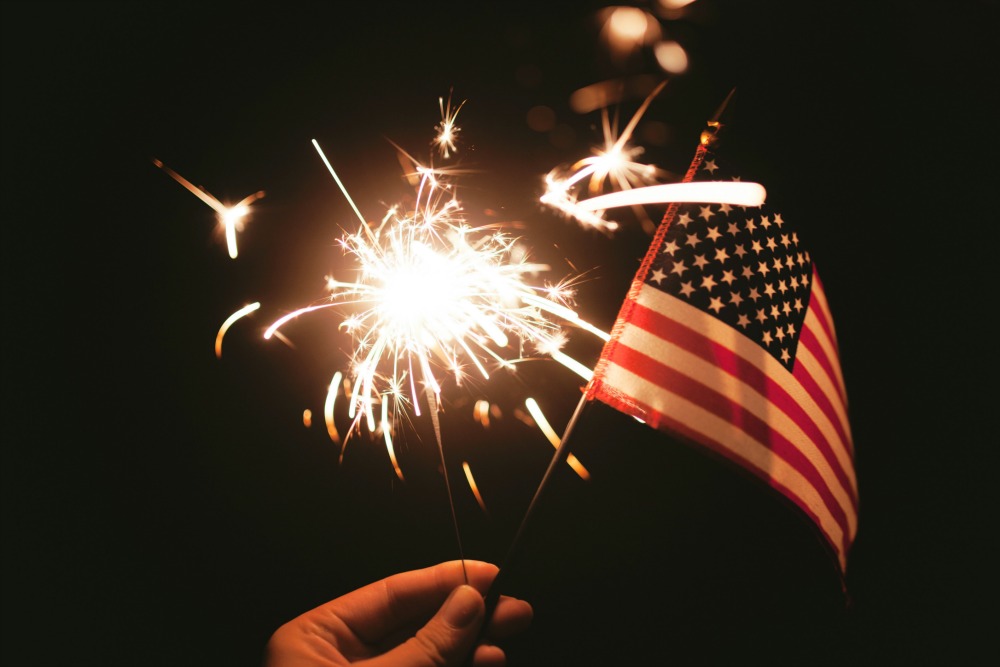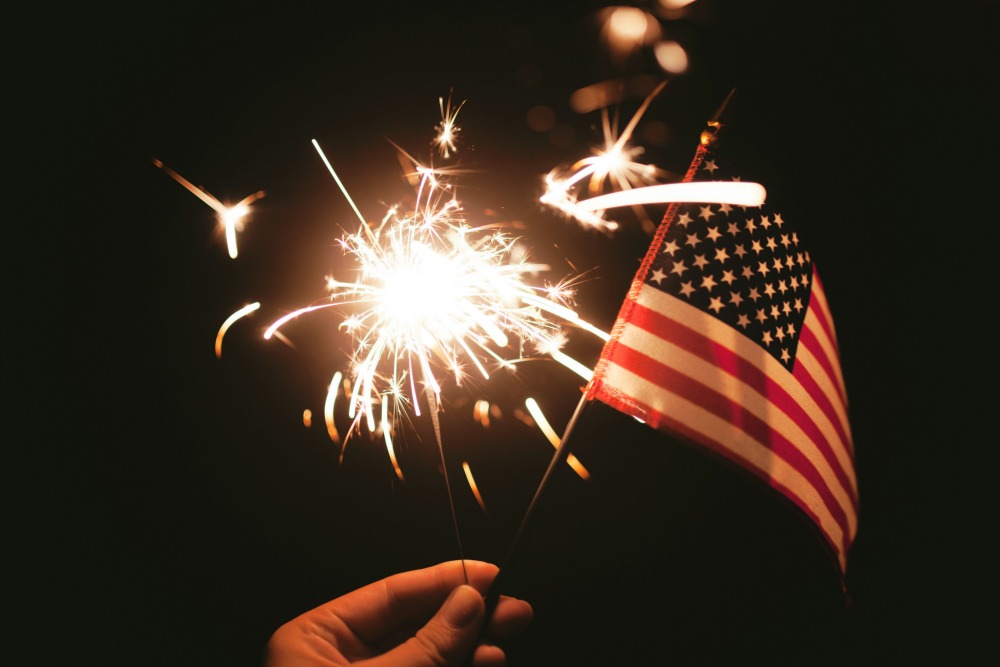 July is hot, but it's also a ton of fun. Here we share one thing for each day of the month that we think are worth checking out. Note: the number corresponds with the day of the month.
Head over to Covington to check out Sparks in the Park in Bogue Falaya Park. Food concessions will be sold and there's face painting available for kids. Bring your lawn chairs and check out the free fireworks display.
Slidell is the place with Heritage Fest going on from 4-11PM. Adults are $10, kids under 12 get in free. There's plenty of live music and food concessions and activities for the kids as well. All proceeds go to charity.
More fireworks? Why the heck not! Today you can go on up to the Abita Trailhead for music by Supercharger and a fireworks display at nine. No coolers or BBQ pits please.
Happy Fourth of July! On this blessed day off of work (for the lucky) there are fireworks happening in three different location–Hammond, Madisonville, and Mandeville. Your best bet is to check out the schedule we have posted and see which event looks like the best fit for your family. Personally I'm intrigued by Madisonville's Old Fashioned Fourth–it sounds so cute!
The Barnes and Noble is Mandeville is hosting an ice-cream-themed story time at 10:30AM. They'll be reading Should I Share My Ice Cream and Ice Cream Summer. Afterwards you can go pick up some real ice cream if you like!
Head to Slidell for Summer Kids' Flicks. Alvin and the Chimpmunks: The Road to Chip. For just $4 you get a box of popcorn, a kid's soda, and admission to the movie. The show starts at 10AM at The Grand Theater.
Pack up the gang and road trip to a local water park. We've got some expert tips on how to handle Cool Zoo here and a list of area water parks here.
Barnes and Noble will be hosting a Finding Dory Scavenger Hunt in addition to some other movie-themed activities. The fun starts at 7PM.
Slidell Movie nights will showing The Wizard of Oz! The movie starts at 8:30PM in Heritage Park.
Check out Christmas in July in historic downtown Ponchatoula. Get your shopping done early! Food vendors will be on site as well as Santa Claus in Bermuda shorts (you can get a picture!). The event is from 10AM-5PM.
Make your own popsicles! This is a fun and easy activity you can do with the kids–you can even sneak in some healthy stuff like fruit or even vegetables if you want!
The Kentwood Library is where you want to be when Hey Hooping pays them a visit. This fun program for all ages combines hoola hooping with fitness. Program starts at 2PM.
Visit the Covington Farmer's Market! This fun market right next to the courthouse has plenty of fresh produce, but it also has a great variety of prepared foods as well. It's open every Wednesday from 10AM-2PM.
Go bowling! If you participate in their free summer bowling program you can get two free games for your kids at Tangi Lanes in Hammond.
Covington's Concert at the Landing series is on tonight and what a great way to spend a summer evening! This event last from 6-9PM.
Today Barnes and Noble is hosting a special Pokemon event at 4PM. Visitors can learn how to play and get their photo taken with characters! If your kiddos are too young for Pokemon, they've also got story time at 11AM.
It the perfect day for a snowball! Have you tried a stuffed snowball yet? Trying something you've never had before!
Have a water balloon fight! A couple of bucks and you have an afternoon of fun in the making!
Northlake Nature Center presents Midnight Hike with Snow and Ice. This fun nighttime hike culminates with snowballs! Get all the information here. 
Grab a free breakfast at Chick fil a. The whole month of June they'll be offering a free breakfast entree on Wednesdays at the Covington location on 190.
Go check out Craft-o-rama at the Abita Springs Branch of the St. Tammany Library. They're doing an end-of-summer clean out of the craft closet and that means tons of fun things for you to do! No food will be served and the event is open from noon to 4PM.
Head to the Pearl River Fun Zone for open play! For details on times and rates, see their website.
Slidell Movie nights will be featuring Inside Out! The movie starts at 8:30PM in Heritage Park.
Visit the farmer's market at the Trailhead in Abita Springs. While you're there take advantage of the splash pad and playground!
It's a great day for ice cream! You can try making your own or take the kids to one of the many great locally-owned ice cream places.
Head to the Regal Theater in Covington for Kid's Flicks. This week's movies should be The Book of Life and Hotel Transylvania 2, but please call ahead because their schedule is a little difficult to follow! Get all the information on Kid's Flicks here.
Check out the new Abita Soda Tours. The whole family can see how Abita's craft sodas are made. They recommend reservations in advance. The tour is $2.50 per person.
Visit the Children's Discovery Center in Hammond! On this day, St. Tammany residents get a $1 their admission with proof of residency. Activities include Fossil Hunting, Bear Crawl Races, Ranger Rick Says, Hopscotch, Sack Races, and a visit from Ranger Rita at 2:30PM.
Visit the UCM Museum in Abita Springs. This fun little museum featured all kinds of wacky displays that are just perfect for little ones. Get all the information on this fun local gem right here.
For bigger kids, Barnes and Noble in Mandeville will be hosting a special countdown to midnight and to the release of Harry Potter and the Cursed Child Parts One & Two. The party will feature a special Muggle Wall where customers can share their favorite memories of Harry Potter as well as giveaways and activities!
How about some splash pad fun? Visit one of our many area splash pads and cool off from the summer heat.
The following two tabs change content below.
Hi, I'm Katy. Mom to four sweet boys ages 10, 6, 6, and 5. It's a loud, messy, chaotic life. I love connecting with other parents and am so glad you stopped by today!