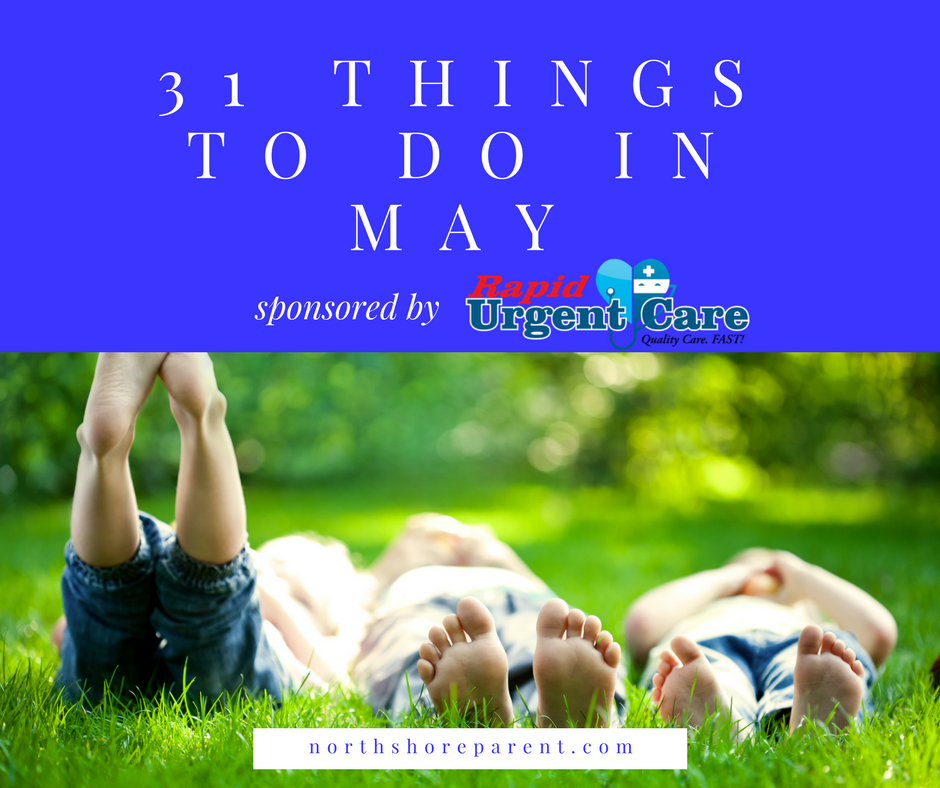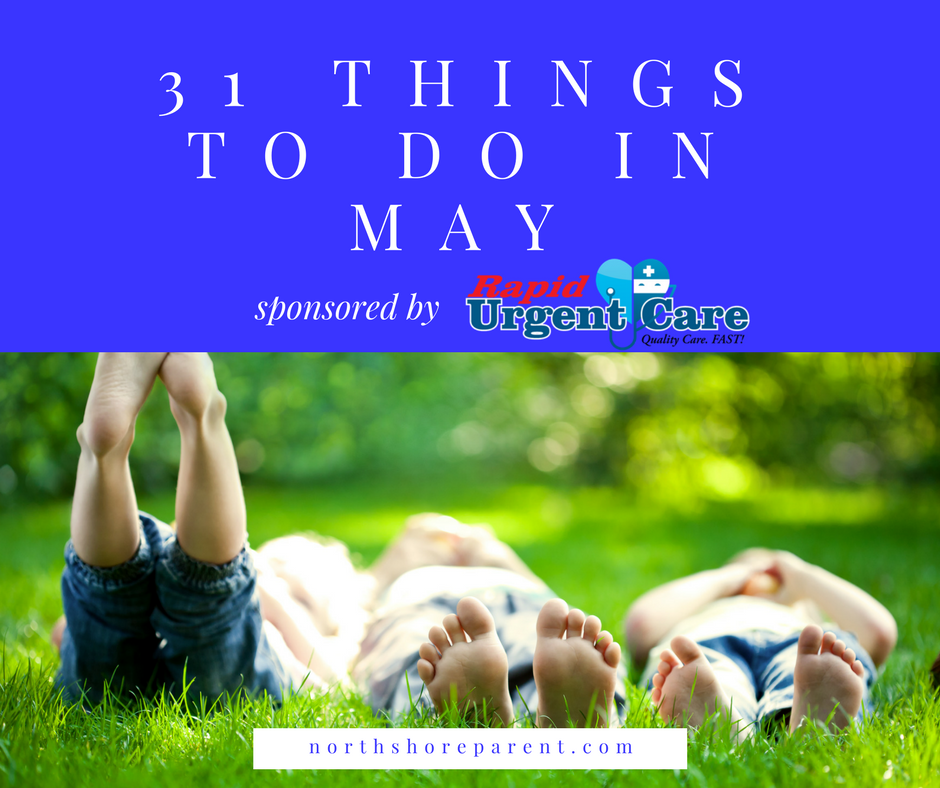 May is here! It's the beginning of summer break and when the really hot weather arrives. Things do tend to slow down a little, but we've got a list here of fun events for you to check out. We've got one for each day of the month.
GIVE NOLA day is tomorrow. Talk with your kids about what charity you plan to donate to or what charity you would donate to if you were able. Great way to discuss giving back.
It's SLU Expo Day at the Children's Discovery Center. Teacher candidates from SLU will transform exhibits into animal-themed activities for the kids.
Visit the Covington Farmer's Market. Wednesday they usually have a lot of prepared foods so head here and get everything you need for a delicious dinner.
Visit the tubes at Church of the King. They're open on Thursday from 10AM-1PM. FREE
Happy Cinco de Mayo! Take the family for Mexican food (we have a list here) or visit the Children's Discovery Center in Hammond where they will be celebrating all day long.
It's Cookies and Comic Books Day all over Tangipahoa parish. Dress up as a superhero and head down to the closest branch. Here are all the fun events they've got planned. FREE.
It's the fifteen annual Some Enchanted Evening in Heritage Park in Slidell. Hear the Louisiana Philharmonic and enjoy the En Plein Air art exhibit. Ice chests and blankets welcome. Music starts at 6PM. FREE
Go strawberry picking. Mrs. Heathers in Albany is open every day from 9AM-5PM and has tons of activities for the kids to do. You can read our review of Mrs. Heather's right here.
Visit your local splash pad. The temperatures are heating up and kids will enjoy the opportunity to cook off. Most are FREE.
Go grab a snowball with the kiddos. Tell us your favorite stand–we're building a new list of favorite spots this month!
Enjoy the longer days and take a stroll with the family. You can hop on the St. Tammany trace almost anywhere, or you can go to the Northlake Nature Center and enjoy their walking paths.
Go try your hand at Bingo at the Abita Springs Town Hall. The whole family is welcome. Costs varies depending on age.
The Louisiana Philharmonic will be performing their annual Swinging in the Pines Concert in Bogue Falaya Park. Music starts at 6PM. FREE.
Mother's Day. If you're looking for a nice brunch, our sponsor's at The Lake House are offering a great brunch for the occasion including the option for bottomless mimosas (holla!) You can reserve a table right on their website.
Pick out a book. As school comes to a close, keep those minds moving! Stop by your local public library or Barnes and Noble and choose something to read.
Head to Chick fil a and play in their indoor play place!
Visit the Covington Library for a digital story time! Resource Librarians will be on hand to show you how to access all the digital materials available for young children. FREE.
Hit the road and visit the Infinity Science Center in Mississippi. It's open today from 9AM-4PM.
Head to the Columbia Street Landing in Covington for the Sunset at the Landing Concert. Music starts at 6PM. FREE
Check out the Riff Ridge Crawfish Boil in Tickfaw, Louisiana. This charitable event benefits families who have been affected by catastrophic events or illness. Tickets include crawfish and live music and can be purchased here.
Visit the Farmer's Market in Abita Springs. In addition to food vendors, there's a great playground and the water feature is on! FREE
Try your hand at making homemade popsicles! We've got a few recipes here you can try!
Take your bikes for a ride! Don't own a bike? We've got a list of places that rent bikes right here.
Blueberry picking season is supposed to start early this year! Check out our list of local farms and see if the berries are ready for picking!
Check out Art Camp at the Ponchatoula Library! This fun craft program for preschoolers runs from 10:30-11:30AM.
Try your hand at planting an herb garden! Fun for kids and harder to mess up than vegetables.
It's Movie Night at the Mandeville Trailhead. Movie starts at 8PM. Concessions will be available for purchase.
Go fishing! Take a pole and head out to the Slidell fishing pier for some old-fashioned fun. You might even catch yourself some dinner!
Walk the lakefront. Bring some swim clothes and let kids cool off at the splash pad afterwards.
It's Memorial Day. If you're off of work, enjoy the day with your family and maybe BBQ. Don't forget those who paid the ultimate sacrifice for our country and our freedom.
Take a tour of the Abita Brewery. Yes, it's family friendly! They offer tours every week day at 2 and 3PM. They ask that you arrive 15 minutes early.
ABOUT RAPID URGENT CARE
Rapid Urgent Care has locations in Mandeville, Covington, and Slidell. Rapid Urgent Care is open 365 Days a week including holidays and has a physician on site to access, diagnose, and treat your concern.  Rapid Urgent Care commonly treats aliments such as the flu and flu-like illnesses. These include colds, sore throats, bronchitis, asthma, and strep throat. They treat sprains, minor trauma, and fractures. Learn more by visiting their website and liking them on Facebook.
The following two tabs change content below.
Hi, I'm Katy. Mom to four sweet boys ages 10, 6, 6, and 5. It's a loud, messy, chaotic life. I love connecting with other parents and am so glad you stopped by today!