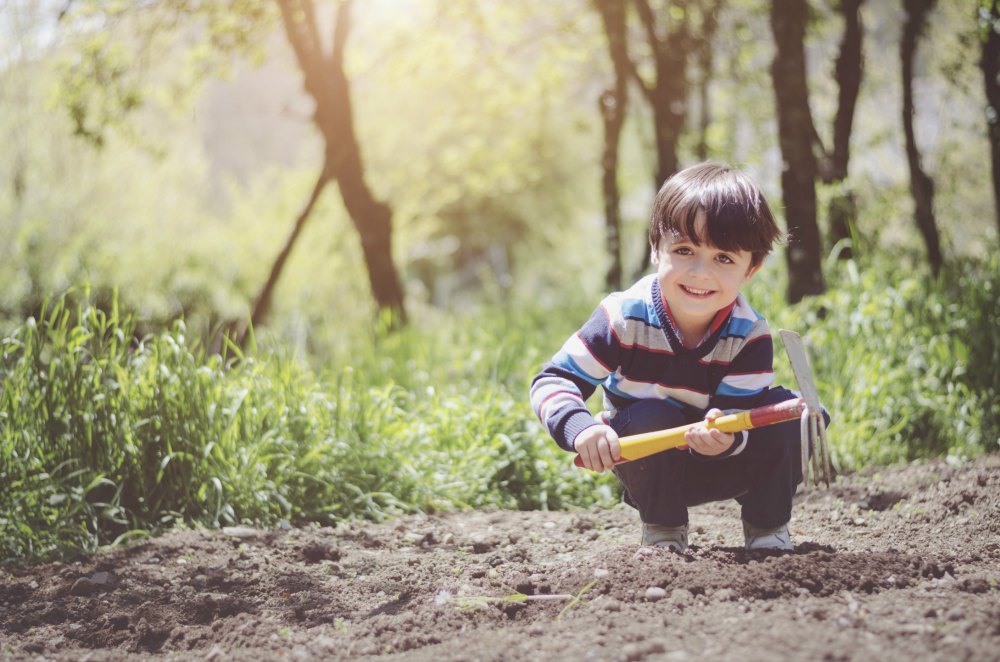 Spring Break Camps
Culinary Kids Easter Camp. 9AM-3PM. (after care available 8-5). Ages 5-13. Single day or weekly rate available.
Francos Athletic Club Easter Camp. March 24th-April 1st. 8AM-5:30PM (closes at 4PM on Good Friday).  Games, inflatable obstacle course, Easter arts & crafts, movies, fitness classes, tennis, lunch & snacks provided all for as low as $50/member if registered in advance. Call Childcare at 985.792.0210 for more information or to register. For ages 4-13.
Camps at The Little Gym. 9AM-Noon. Children age 3-10. Available Monday-Thursday.
X Fusion Family Fitness Center Camp. 7AM-4PM. Daily, three day, or five day rates available. Sibling discounts available for three and five day sessions.
Outdoor Fun
Go to the park! We've got splashpads all over.  You could also visit one of our State Parks like Fontainebleau or Fairview-Riverside. 
Go feed the ducks at the lakes next to Lakeview Hospital.
Drive across the lake and visit City Park. You can go to Storyland or ride on their historic carousel.
Take a walk in Neighborwoods–the Urban Natural area in the back of Beau Rivage subdivision.
Grab a Snowball at your favorite stand.  You can check out this blog post for some of our favorites (post is from 2014 so I'm sure a few things have changed since then!)
Head out to Splendor Farms in Bush and take a trail ride on one of their beautiful horses.
Grab a pole and head to the St. Tammany Fishing pier to see what you can catch.
Have a Picnic in the Park. Or even your backyard if you don't feel like driving.
Spend a day or two at Land O Pines Family Campground. There's always something fun to do at this family-oriented attraction. You can read more about Land O Pines in this post written a few year ago.
Take a ride on the Mississippi River on the Steamboat Natchez or the Creole Queen.
If you have older kids, head to Bayou Adventure and rent a kayak.
Take a long hike at Northlake Nature Center. They have beautiful covered paths for kids to explore.
Visit Global Wildlife and take a covered wagon tour. Giraffes and other exotics up close!
Visit the Insta-Gator Ranch in Covington (feels like Abita) and meet the people that raise alligators and maybe even pet one yourself!
Check out Rockin' the Rails on Thursday, April 5th at 5PM at the Covington Trailhead. This week will feature the John Papa Gros Band.
Have fun walking around town at the Carey Street Crawl in Olde Towne Slidell. This block party with "leauxcal" art, crafts, vendors, music, shopping, kid activities, pet adoptions, and more happens between Robert and Cousins Streets.
Participate in the Storywalk at the Northlake Nature Center on April 6th sponsored by the St. Tammany Parish Library. Storywalks combine reading with various activities and are designed to get the whole family moving. Get all the details here.
Listen to Four Unplugged play at the Mandeville Trailhead on Friday April 6th at 6:30PM.
Visit Terra Bella Square for Friday Nights at the Square on April 6th at 5:30PM. The Crooked Vines will be playing.
Indoor Fun
Jump it out at Elevation Station. Follow them on Instagram to learn about deals and specials.
Head to Safari Quest in Hammond and pick a fun activity–laser tag, arcade games, and more!
Visit the recently-opened Children's Museum on Koop Drive in Mandeville. I recently took the tour and it looks like so much fun!
Visit Children's Discovery Center which offers fun activities every day and weekly themes.
Take in a movie at Movie Tavern. Saturday and Sunday mornings they offer a breakfast menu at 9AM that is very reasonable.
Try an escape game at Escapology in Covington. Kids as young as seven can participate in this locked room activity.
Cross the state line and visit the Infinity Science Center. This is the perfect day if you've got a kiddo that's obsessed with space. Read this great post on MS Gulf Coast Parent to learn more about the activities offered there.
While you're in Mississippi you can also visit Lynn Meadows Discovery Center—a fun learning space for kids!  If you'd like to know more about the center, you can read this post we wrote on it a few years ago.
Visit The English Tea Room in Covington and have a proper tea–their Lil Brits menu is perfect for kids 12 and under.
Go bouncing at the Pearl River Fun Zone.
Head to Church of the King and visit their tube zone. To see the schedule for the tube zone, check their website and scroll down a little.
Paint a masterpiece at  Painting with a Twist.
The following two tabs change content below.
Hi, I'm Katy. Mom to four sweet boys ages 10, 6, 6, and 5. It's a loud, messy, chaotic life. I love connecting with other parents and am so glad you stopped by today!