It's Back to School time and for me that means fall is around right around the corner! It also means lots of shopping. Before you blow your budget at a non-local store, do yourself a favor and check out all the adorable options for fall that are available at LOCAL businesses. I'm calling this back to school shopping but most of the items will be perfect for the whole fall.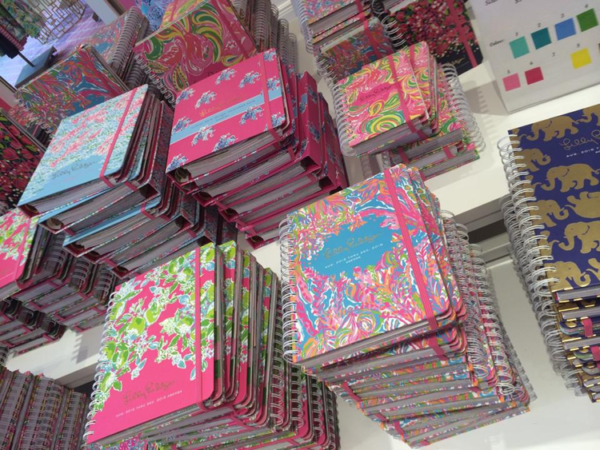 The adorable notebooks and binders are made by Lilly Pulitzer and can be purchased at Palm Village in Mandeville. Perfect for your girly girl who likes to have a little something special.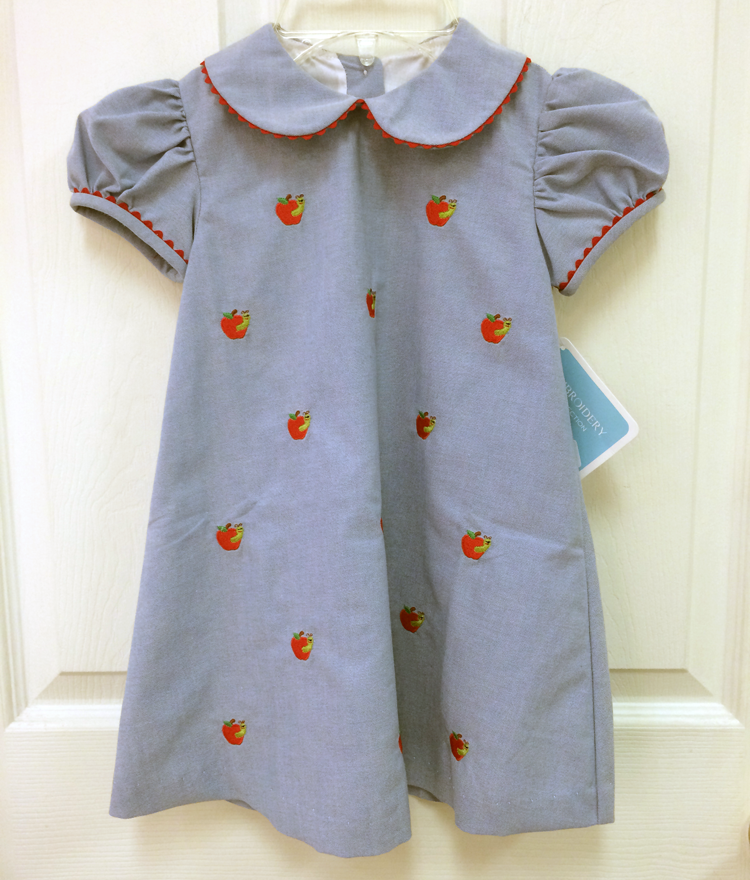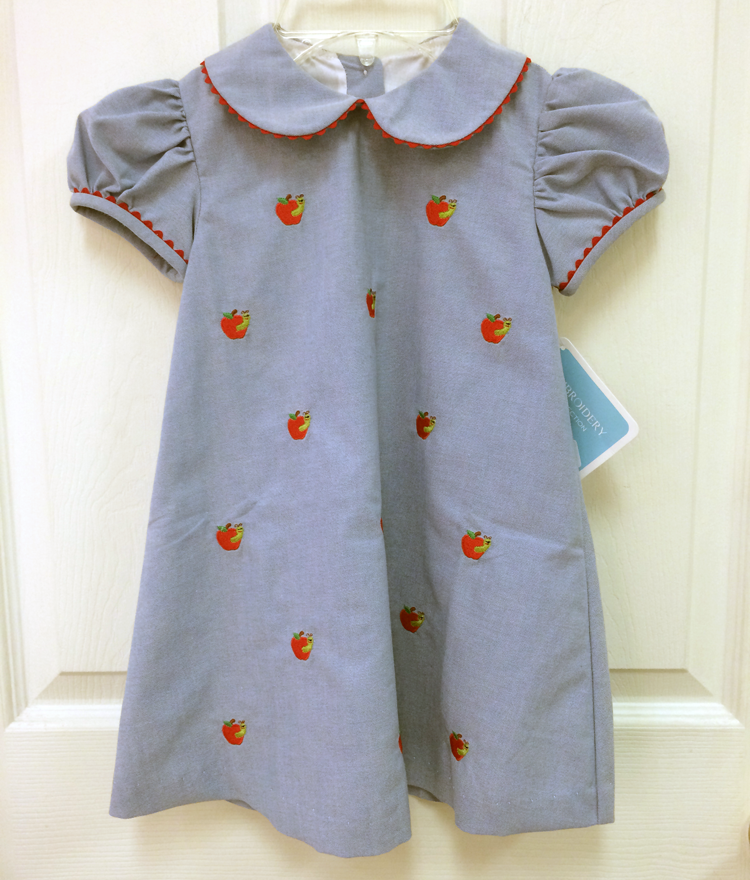 This precious apple dress is available at Fashions for Kids in Mandeville and is perfect for fall school days. They also had a ton of stuff on their 50% off rack and I picked up a bunch of stuff for my son who doesn't wear a uniform.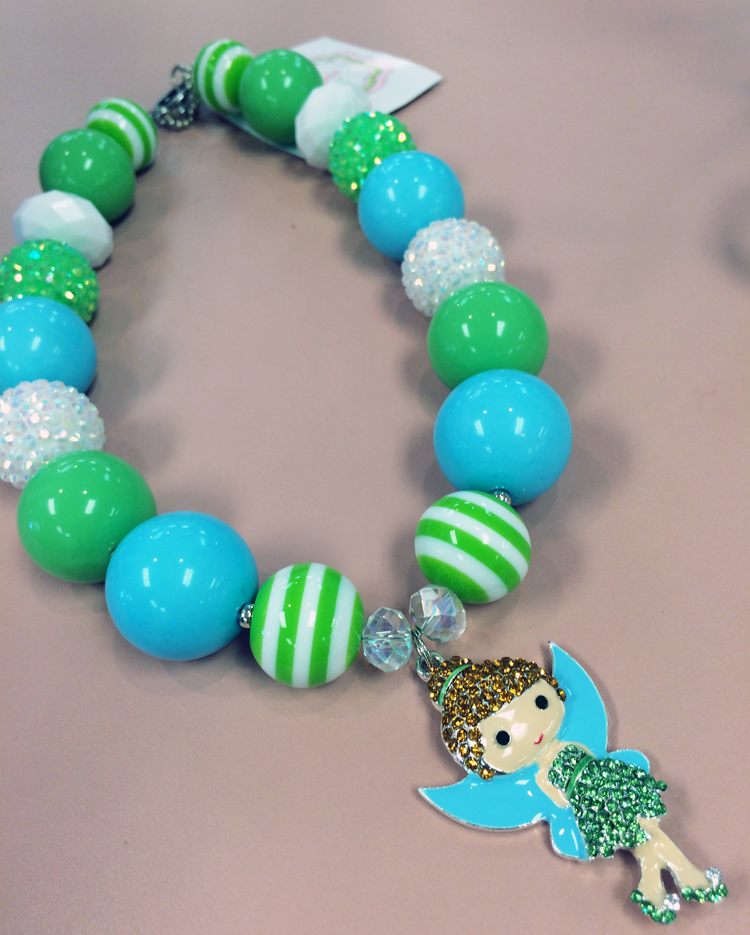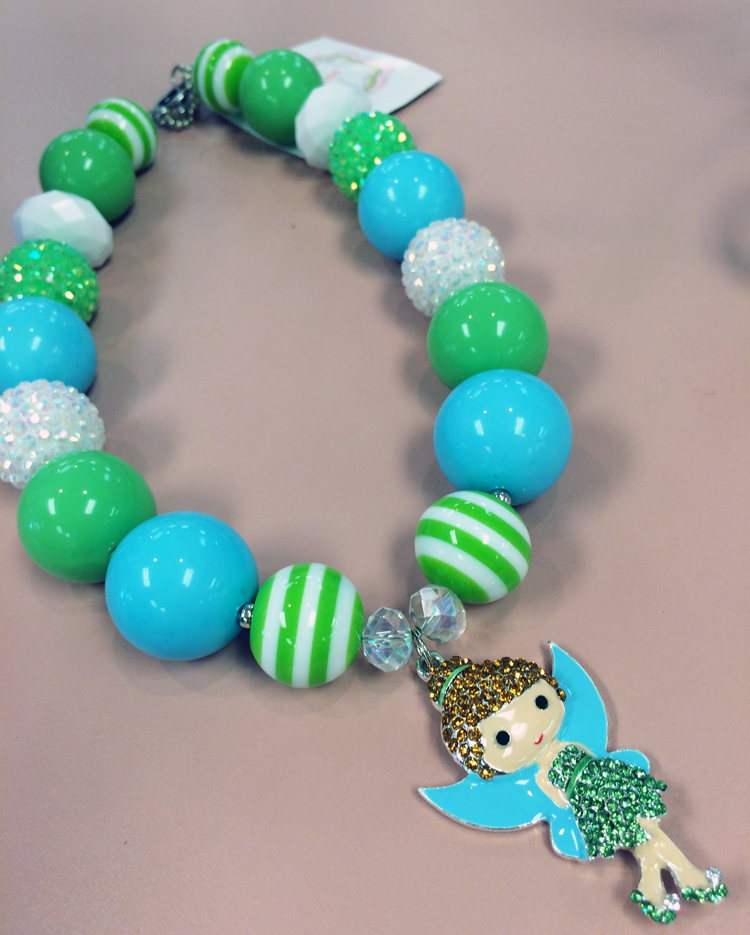 I also spotted these amazing princess/fairy necklaces that would make the perfect birthday present for the princess in your life.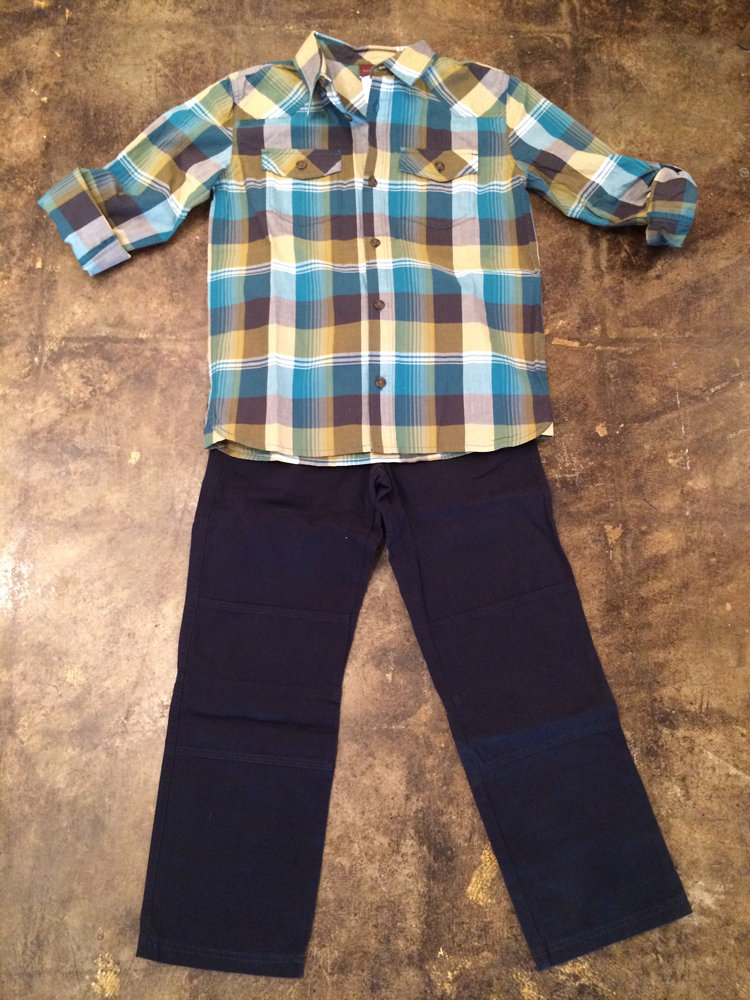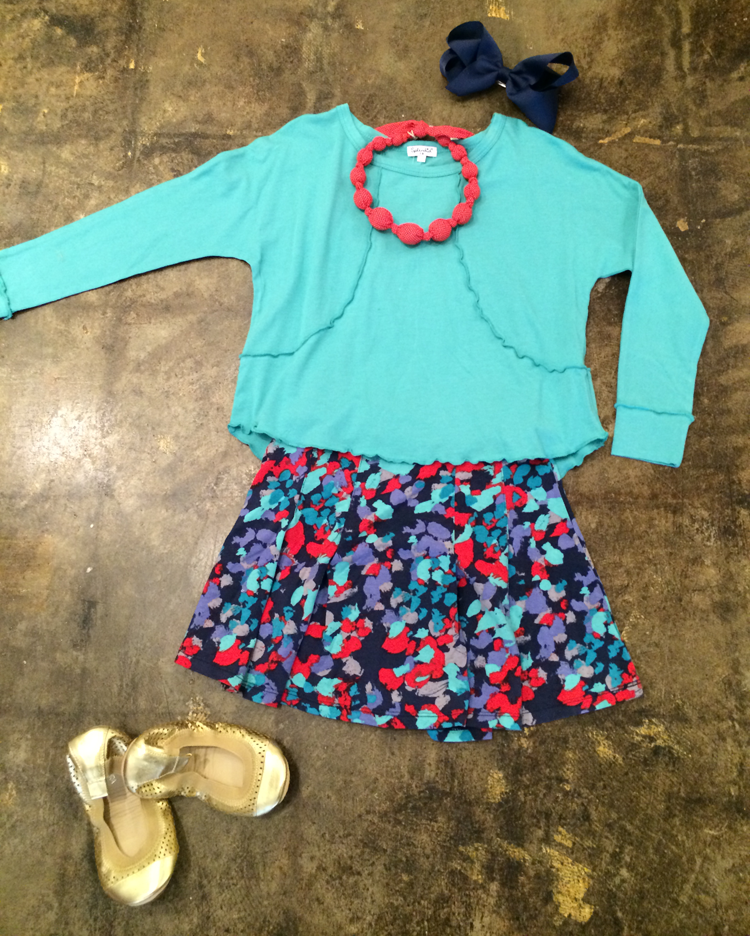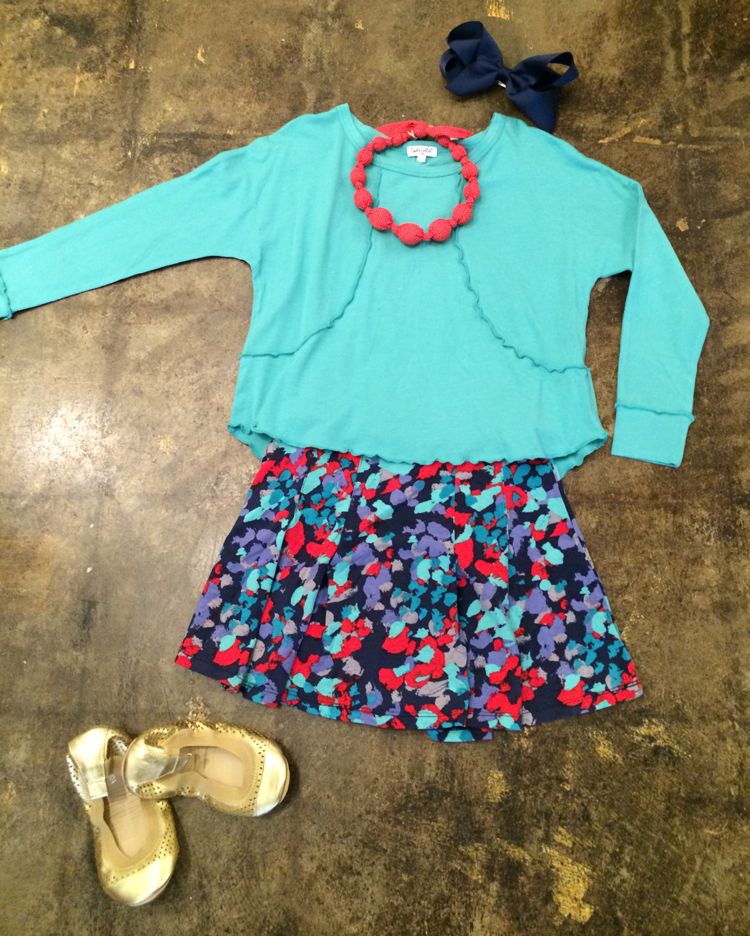 I've made no secret of how much I love Olive Patch in Covington. The owner Caroline buys a wide variety of interesting and beautiful pieces for children to the area. For me, the best part is that she carries a wide selection of "big boy" clothes, which is nice since my oldest is eight. For fall she suggests a bright plaid shirt (if you were all about plaid in the early nineties, rejoice! It's back big-time) and a navy blue pair of slacks (the comfy kind). For girls she pairs a flowy turquoise top with a color skirt that you wear year-round.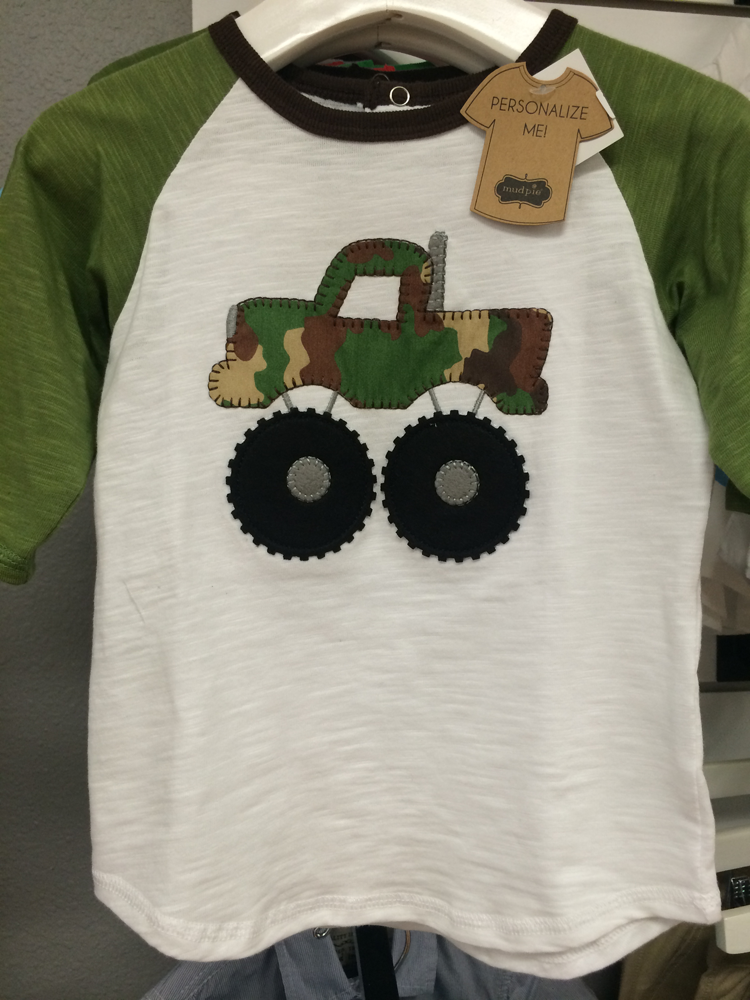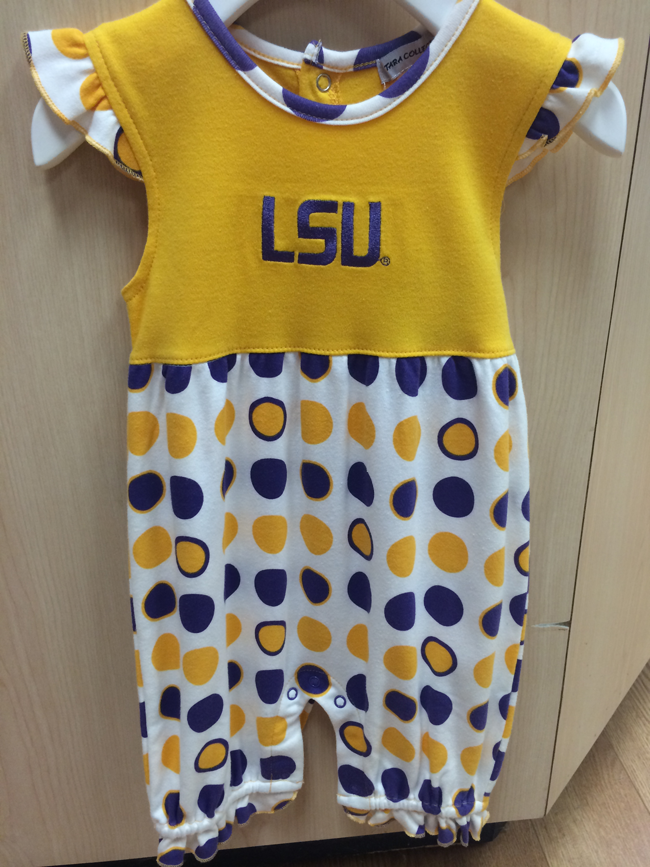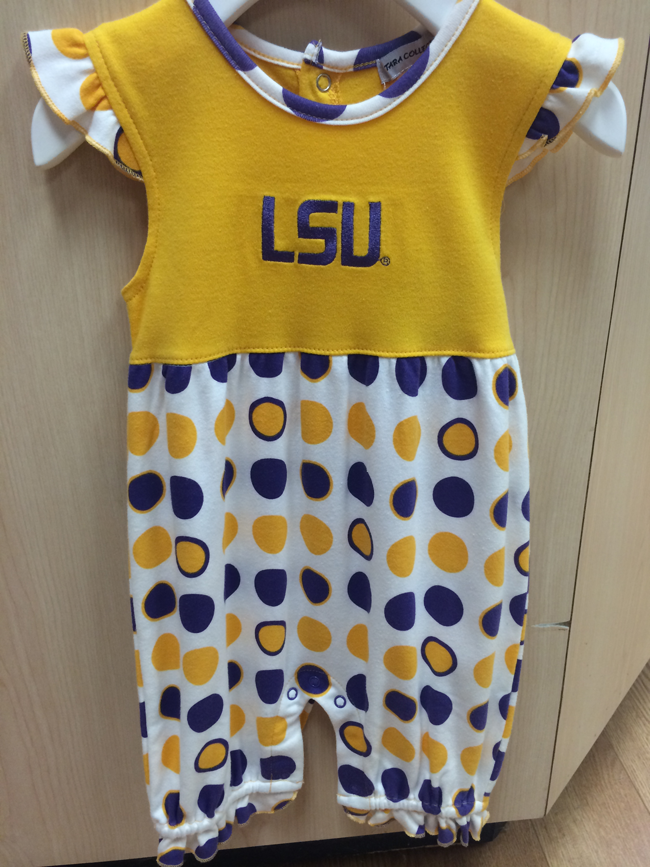 If you've got younger kiddos, Ellie's Boutique in Chenier has a nice selection of items. They've got Saints and LSU done by a local company, ruffle butts, and some pretty girls items. My eye was drawn to this super-soft tractor shirt–I wish I could wear this! The LSU romper is also really adorable–those polka dots! Why aren't more adult clothes soft and stylish? Who do I speak to about this?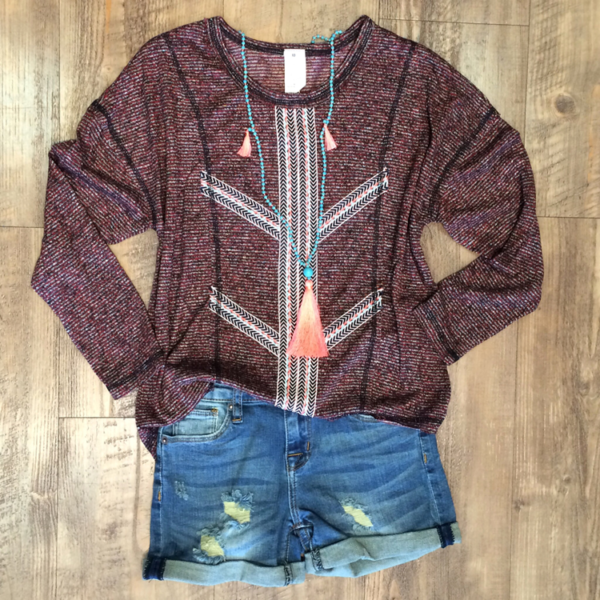 Everybody loves Blossom Girl–cute, stylish clothes for teens and tweens and aren't obnoxious or overly-provocative. What's not to love? For fall they suggest this Aztec-inspired top and fringe necklace (right on trend) paired to some casual jean shorts. Perfect for a Louisiana fall!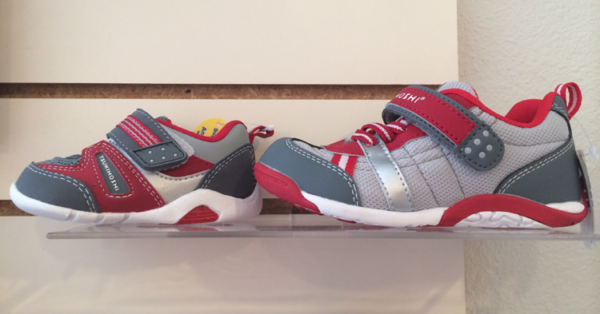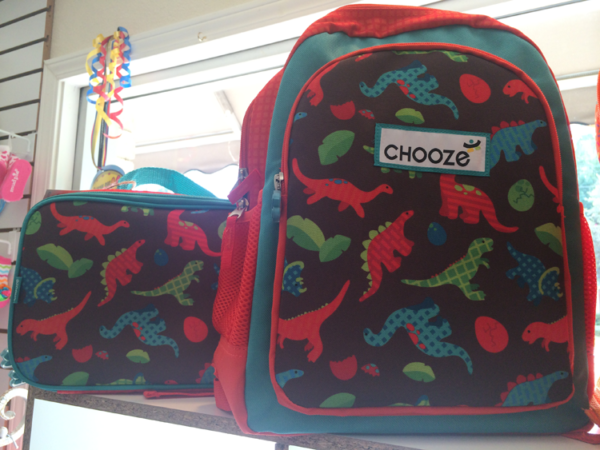 The final items I spotted were these accessory pieces at All Wrapped up in Mandeville. They recently purchased One, Two, Buckle My Shoe so they have a ton of shoe inventory. I loved these red kicks but we were a lot of red and blue and my house so I *might* be biased. They have sneakers, traditional kid shoes, and also uniform appropriate shoes. They also have these great backpack/lunch box combos that I am seriously in love with. I only wish my kids actually ate the lunches I send.
So there's some shopping ideas for you. Go forth and spend your money LOCALLY! Local spending supports our community and you know that's a good thing!
The following two tabs change content below.
Hi, I'm Katy. Mom to four sweet boys ages 10, 6, 6, and 5. It's a loud, messy, chaotic life. I love connecting with other parents and am so glad you stopped by today!