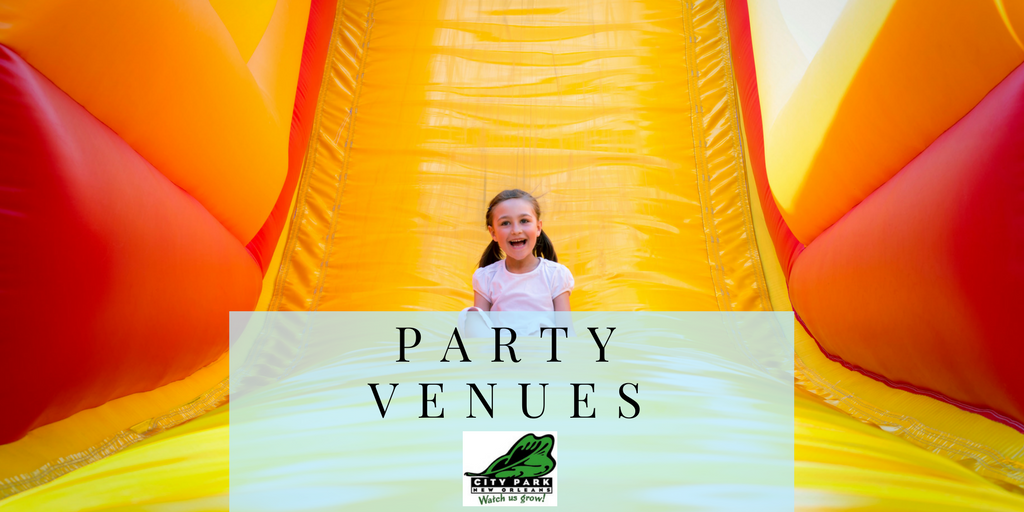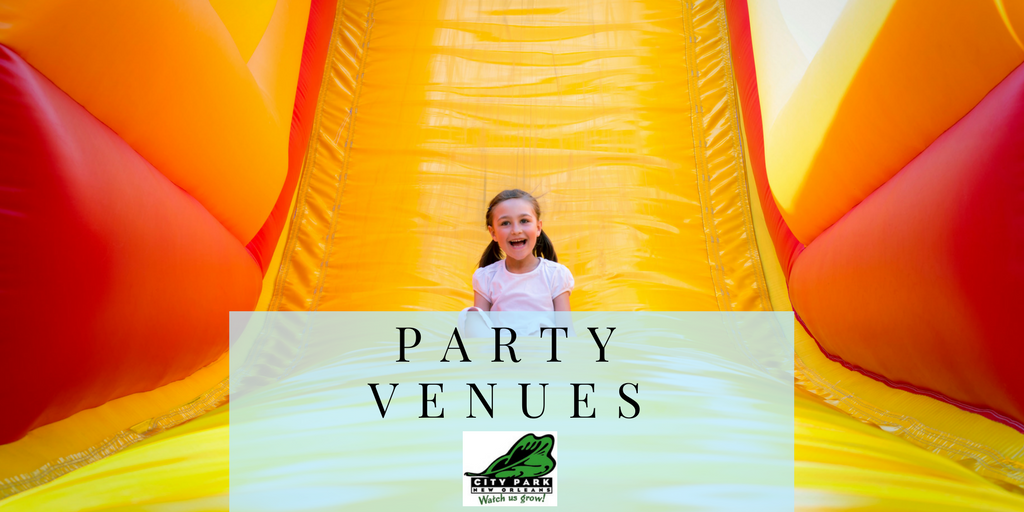 Special Advertising Section
We're so glad you're here and hope our guide helps you plan the perfect birthday party. This is the section for venues, but it's part of our larger Birthday Party Guide. If you're looking for cake bakers, entertainers, or anything else birthday related, be sure to check it out.
Birthday Parties at City Park
New Orleans City Park is as magical as the city of New Orleans. The 1,300-acre outdoor oasis has enchanted New Orleanians since 1854, making it one of the nation's oldest urban parks. Each year, millions of visitors stroll under the same historic oaks and picturesque moss canopies that served as the backdrop for dances, concerts and even gentlemanly duels or "affaires d'honneur" for generations.
Today's City Park offers something for everyone. Stop and smell the roses in the Botanical Garden. Enjoy art in the open-air Besthoff Sculpture Garden. Stroll through the sprawling green space or get active on the park's biking, jogging, and walking paths. Practice your serve on one of 26 tennis courts or hit the links at Bayou Oaks Golf Course.
The Park also offers a host of family-friendly activities, including the one-of-a-kind antique wooden carousel in the Carousel Gardens Amusement Park – a hand-carved marvel of "flying horses" that has been a family favorite for over 100 years.
The crown jewel of City Park: the world's largest stand of mature live oaks, which includes grand oaks that date back nearly 800 years. These unique trees are known for their distinctive sculptural shape – some of the oldest trees have limbs that are twice as long as the oak is tall. There is no better place in New Orleans to take a good book or a great nap than underneath City Park's famous oaks.
The story of City Park was shaped by two major events: the Great Depression and Hurricane Katrina. During the Great Depression of the 1930s, the Roosevelt Administration invested $12 million in developing the park as part of the Works Progress Administration (W.P.A.), which employed 20,000 men and women to build roadways, fountains and even Tad Gormley Stadium. Much of the art found throughout the park originated in the W.P.A. era.
The failure of the federal levee system following Hurricane Katrina in 2005 left 95 percent of City Park sitting in floodwaters for weeks, inflicting $43 million in damages to the park alone. The public responded with an overwhelming outpouring of support that has funded significant progress in not only repairing, but also improving City Park.
Today's Park is home to ancient oaks, modern art, and everything in between. Visit to discover the beauty of a live performance, 160 years in the making.
"Had our 3rd party at the Carousel Gardens Amusement Park today. I cannot stress about how great our party attendant was! City Park employee Anissa took care of us, helped me with everything and went above and beyond to make sure everything was perfect. I highly recommend New Orleans City Park." -Blanca S.
Book your party today: (504) 483-9458 or tcuellar@nocp.org.
New Orleans City Park website.
New Orleans City Park Facebook page.
Birthday Parties at Painting With a Twist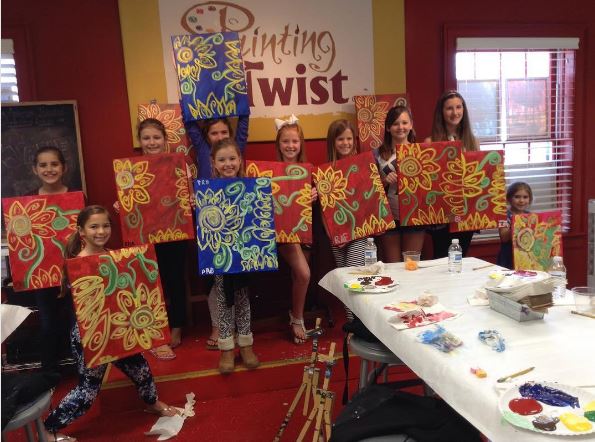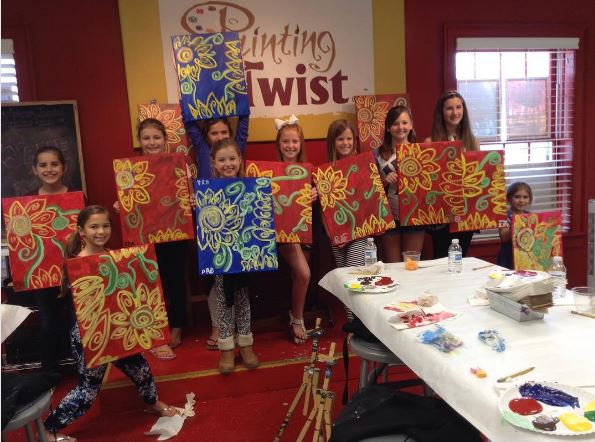 Your child gets to pick a paint from our gallery of over 2,000 pieces! A link will be sent to your email once you book with us
What's Included:
-All the set up to be taken care of prior to your arrival.
– Everything your child + 10 or more friends need to produce their own masterpieces.
– Custom invitations with your child's selected painting that you can print from home or send electronically
– Iced Bundtinis complementary from Nothing Bundt Cakes
– Plastic/paper cups, napkins, and plates
– Fun, kid friendly music.
– A Stainless Steel Cupcake Stand to be provided for your use during the party.
– All the clean up to be taken care of!
Book your party today:
2121 North Causeway Blvd, Mandeville, LA 70471
985-231-2775
Birthday Party Venues in Abita Springs
UCM Museum
22275 LA-36, Abita Springs, 70420
985-892-2624
Birthday Party Venues in Amite
Liuzza Land
56457 Holden Circle, Amite
Birthday Party Venues in Bush
Splendor Farms
27329 Mill Creek Road, Bush
985-866-3747
Birthday Party Venues in Covington
Riverbend Gymnastics
19540 Highway 36, Covington
985-893-4248
The English Tea Room
734 East Rutland Street, Covington
985-898-3988
Insta-gator Ranch
74645 Allen Road, Covington
985-892-3669
The Little Gym
51 Park Place, Covington
985-871-8989
X Fusion Fitness Center
1455 North Collins Boulevard, Covington
985-705-2910
Birthday Party Venues Hammond
Children's Discovery Center
113 North Cypress, Hammond
985-340-9150
Safari Quest
200 Hewitt Road, Hammond
985-340-5858
Spirit Professionals
210 Hewitt Road, Hammond
985-345-4383
Tangi Lanes
1612 West Thomas Street, Hammond
985-345-2653
Birthday Party Venues in Mandeville
Culinary Kids
3441 East Causeway, Mandeville
985-727-5553
Camp Girl Biz
5200 Highway 22
985-705-9288
Elevation Station
250 Northpointe Blvd., Mandeville
985-214-1888
Kids and Family Arena
813 Florida Street, Mandeville
985-626-1414
Kids Konnection
21490 Koop Drive, Mandeville
Mandeville Sports Complex
23052 LA-1088, Mandeville
985-727-7277
Tiffany Lanes
4400 LA-22, Mandeville
985-626-4441
Birthday Party Venues in Pearl River
Pearl River Fun Zone
64167 Highway 41, Pearl River
985-250-9560
Birthday Party Venues in Ponchatoula
The Big Red Barn
234 SE Railroad Avenue, Ponchatoula
985-373-0468
Birthday Party Venues in Slidell
Gymnastics Plus
58445 Pearl Acres Road, Slidell
985-643-0914
Skater's Paradise
1421 Gause Boulevard, Slidell
(985) 643-0839
Slidell Rocks
39543 Highway 190 E., Slidell
985-646-1411
Slidell Soda Shop
301 Cousin Street
985-649-4806
Other Birthday Party Content