A restaurant that only serves chicken salad? Yes. I've heard a few skeptics but Chicken Salad Chick in Mandeville invited me out for a tasting the other day and I was shocked at all the different ways they've managed to put together chicken salad. The sample tray they brought out to me had 14 different kinds of chicken salad plus two kids of pimento cheese, egg salad, and all five of their side options. It was quite a selection for a place that only serves one thing! If you have someone in your life that just can't handle mayonnaise, they also offer turkey sandwiches, signature soups, and macaroni and cheese.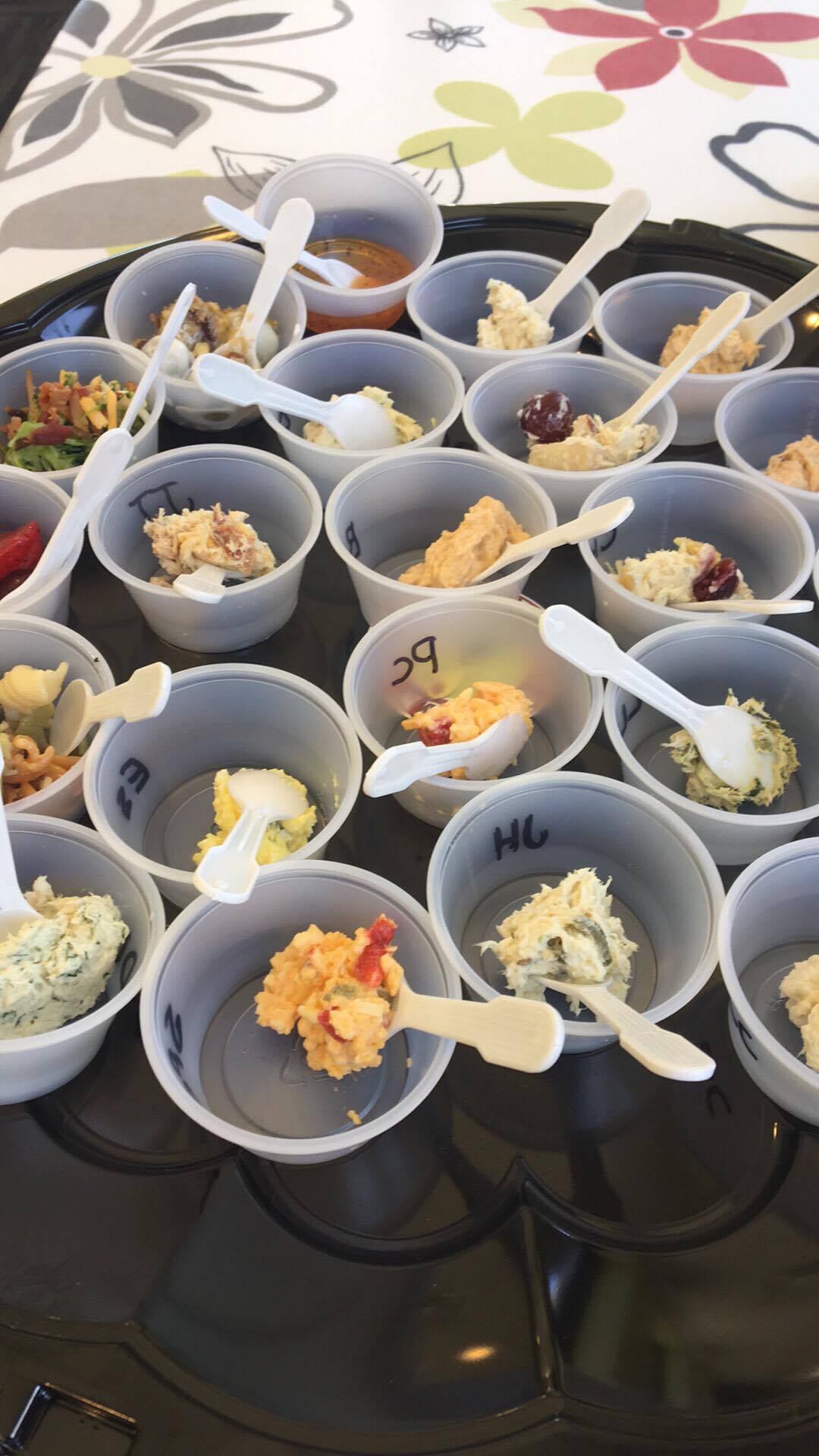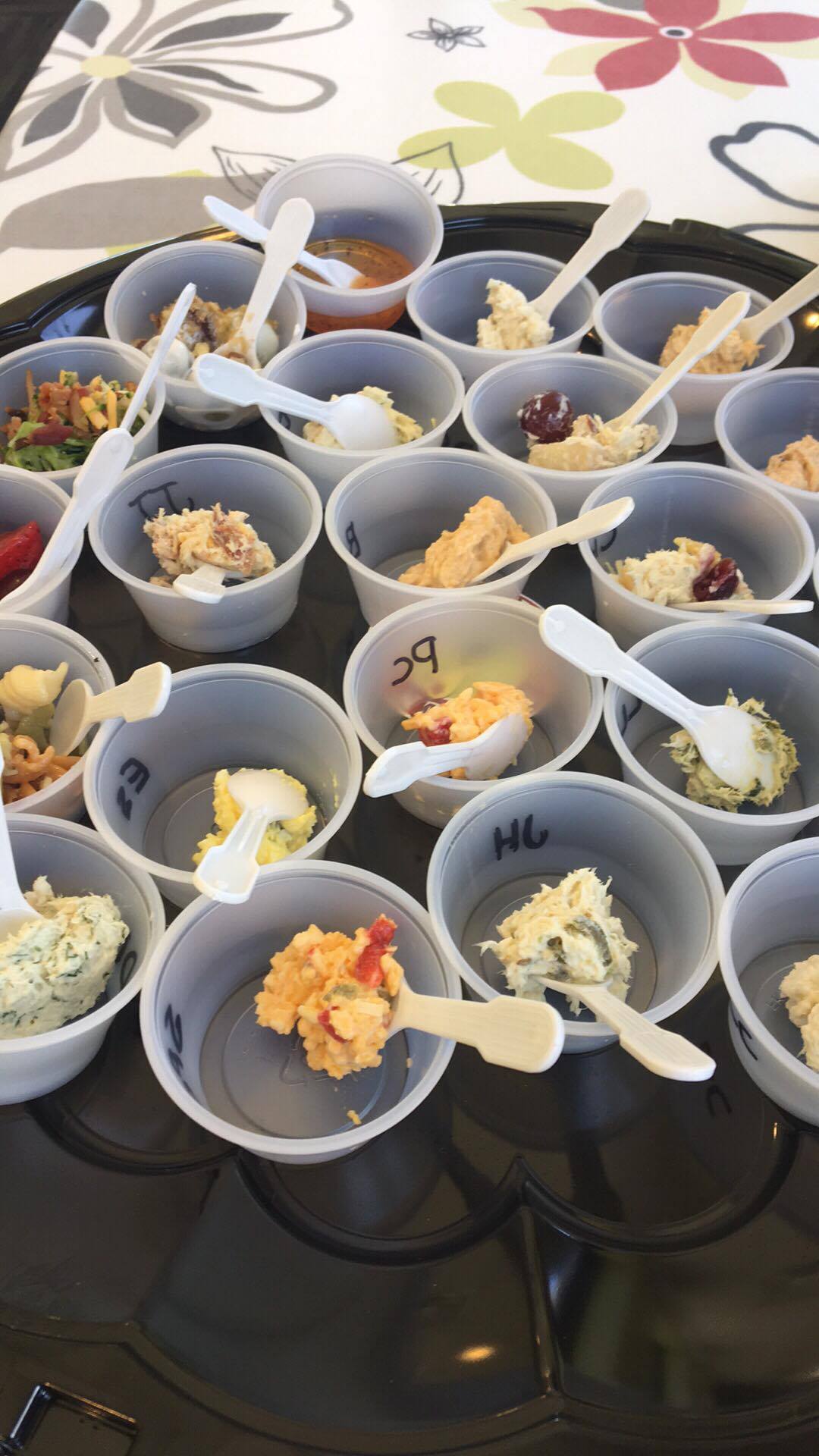 But really this is a place all about the chicken salad, and I recommend trying one of the flavors. My personal favorites were Cranberry Kelli and Jazzy Julie. I like my chicken salad a little chunkier so the fruity and nutty flavors were my favorite especially the Cranberry Kelli which includes slivered almonds and sweetened cranberries. Jazzy Julie goes in the other direction with cayenne pepper, bacon, and shredded cheddar cheese. I asked the staff about their favorites and they universally said the Sassy Scotty, which is a blend of ranch, bacon, and cheddar cheese.
Everything was very fresh and very good. Broccoli salad was my favorite side, the grape salad was a little too sweet for my taste, but I've never been big on sweets. I'm sure it has an audience for those with a little more of a sweet tooth than me.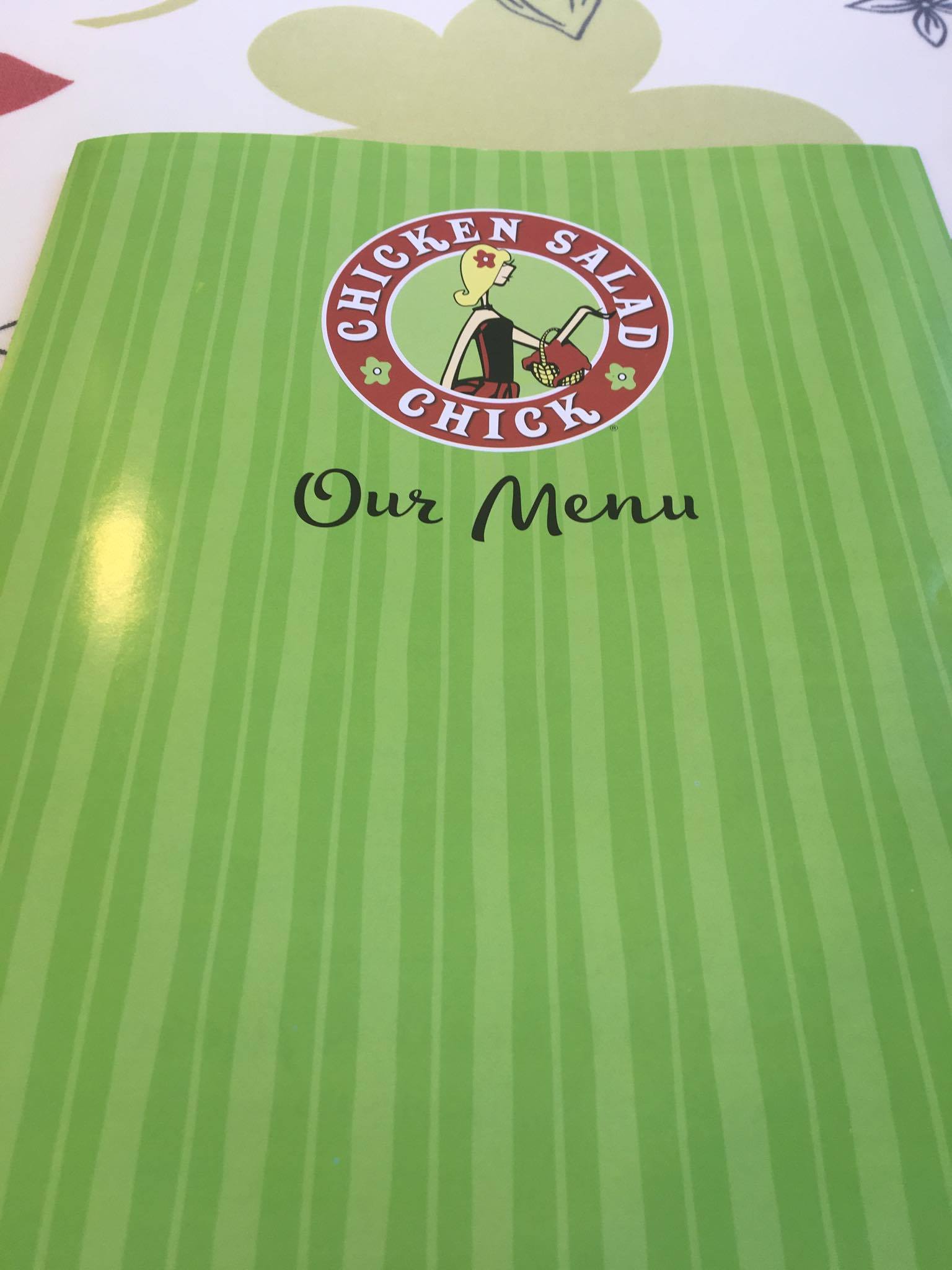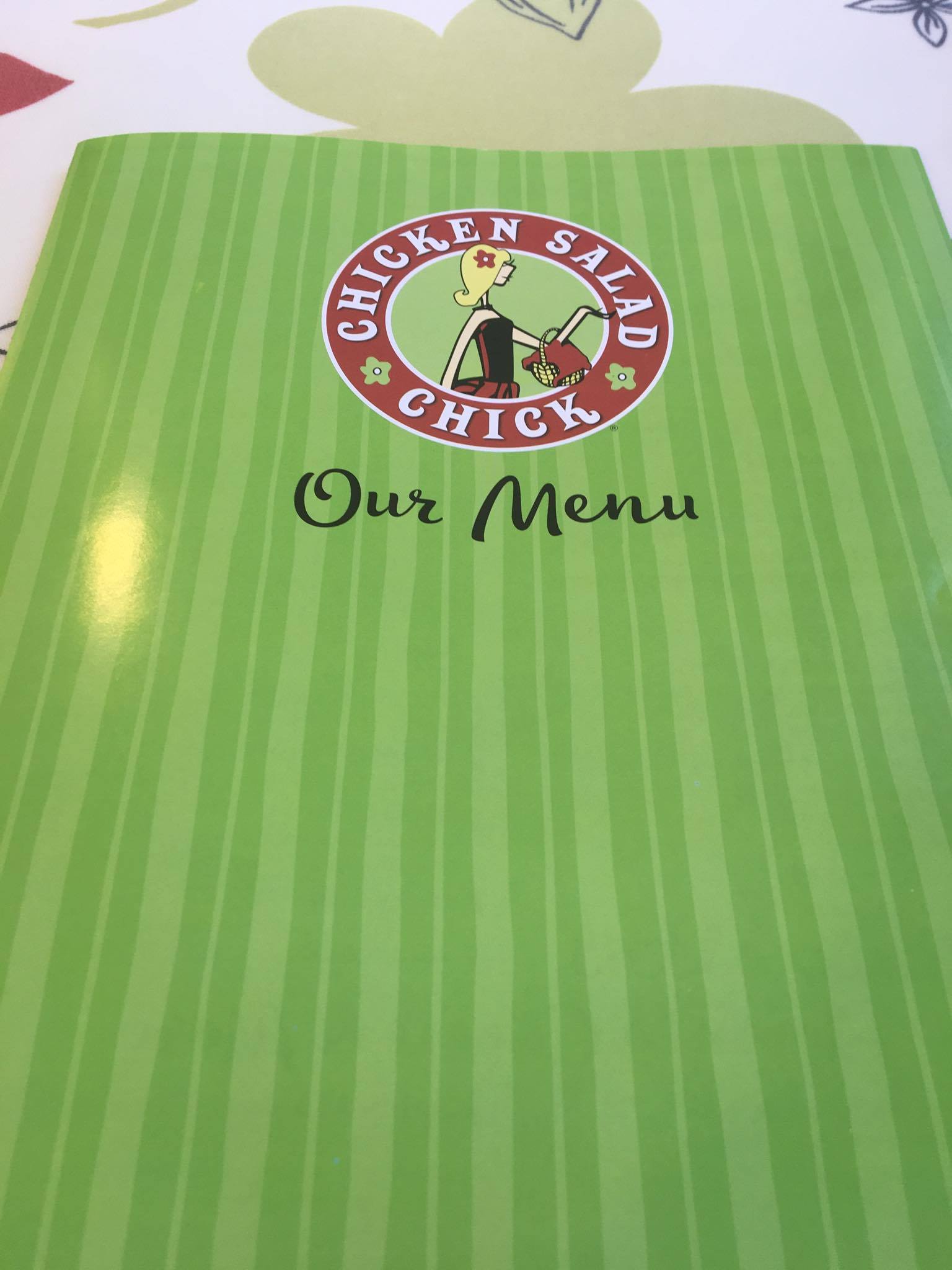 For eight dollars you can get a single scoop or a sandwich and one of their signature sides. All meals include a pickle spear and this magical little cookie as well. I did like that cookie. Plain scoops are accompanied by crackers. Sandwiches come on bread or croissant.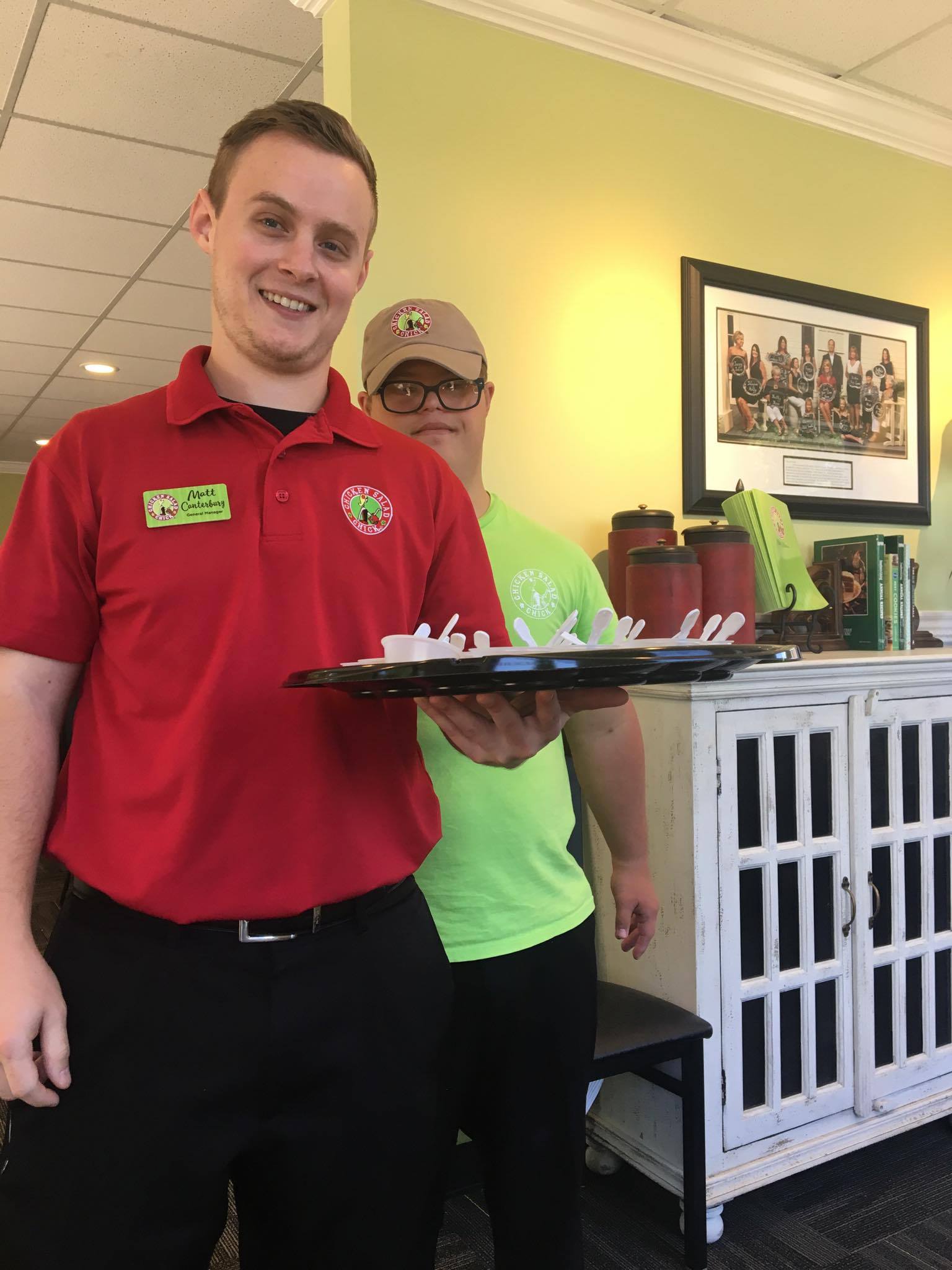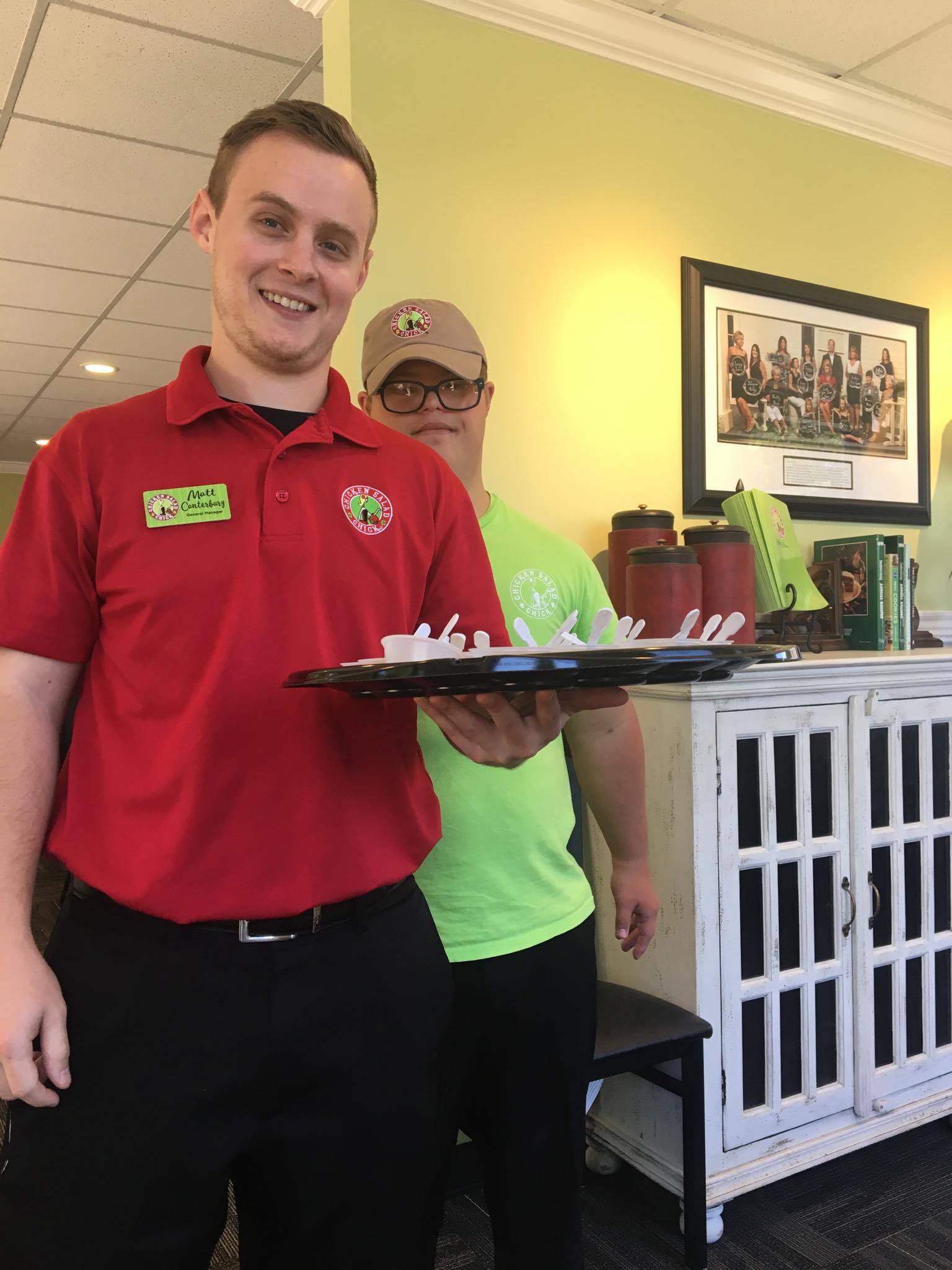 Probably the most-enjoyable thing about Chicken Salad Chick is the employees. The store manager lives in Mandeville, and was very friendly. The store seems to really value their employees and in return they seem happy to be at work. The territory manager was there on site and she sat and chatted with me for a while. She's originally from Lafayette, lives in New Orleans and will oversee the opening of 7 Chicken Salad Chick restaurants in the greater New Orleans area. The Mandeville location was the first and she spoke openly about how much she loves the company she works for and some of the stumbling blocks they've hit while opening up. This is the very first time this company has opened a Chicken Salad Chick and they were completely shocked by how popular it was. A good shocked, but they did run out of food a few times! They say they've gotten a better handle on the popularity and are better equipped to handle the near-constant demand for chicken salad.
And this place is really popular. When I visited, the drive thru line trailed out to the street and that was at 12:50PM. The restaurant itself was pretty full as well. The crowd does seem to fade some after one, so if you're not into hordes of people, make your visit then.
Overall I would completely recommend Chicken Salad Chick and writing this post has made me crave a sandwich–I might have to make a visit sometimes soon.
The following two tabs change content below.
Hi, I'm Katy. Mom to four sweet boys ages 10, 6, 6, and 5. It's a loud, messy, chaotic life. I love connecting with other parents and am so glad you stopped by today!