Covington
Christmas Brass Spectacular
"The brass quintet will perform traditional Christmas music written for brass including favorites such as God Rest Ye Merry Gentlemen, Hark! The Herald Angels Sing, Selections from the Nutcracker Suite, We Need A Little Christmas, and Silent Night, as well as original compositions of Erik Morales."
Christ Episcopal Church, 120 S. New Hampshire Street
December 18th, 5PM.
Event is free.
A Christmas Carol
"You don't want to miss this exclusive, "must see", solo performance, by New York actor/storyteller Mike Randall, vividly portraying Charles Dickens, just as the renowned author himself presented his perpetual classic tale, A Christmas Carol, captivating large audiences throughout his 1868 United States theatrical tour!"
The Fuhrmann Auditorium, 317 N. Jefferson Ave.
December 8th, 7:30PM
A Tuna Christmas
"In this hilarious sequel to Greater Tuna, it's Christmas in the third smallest town in Texas. Radio station OKKK news personalities Thurston Wheelis and Arles Struvie report on various Yuletide activities, including hot competition in the annual lawn display contest."
Playmakers Theater, 19106 Playmakers Rd
December 9th & 10th, 8PM
December 11th, 2PM
December 16th & 17th, 8PM
December 18th, 2PM
Tickets available online or by calling the box office (985-893-1671).
Mandeville
Christmas on the Northshore Concert
"Our Christmas on the Northshore concerts will include exciting arrangements of well-loved Christmas favorites including  O Come All Ye Faithful, Angels From the Realms of Glory, The Little Drummer Boy, and Carol of the Bells as well as contemporary favorites like I'll Be Home for Christmas and Christmas Star from the movie Home Alone."
St. Timothy United Methodist Church, 335 Asbury Drive
December 4h, 3PM & 7PM
The Nutcracker
"A magical musical."
30 by 90 Theater, 880 Lafayette Street, Mandeville
December 9th, 8PM
December 10th, 2:30PM & 8PM
December 11th, 2:30PM
December 16th, 8PM
December 17th, 2:30PM & 8PM
December 18th, 2:30PM
Slidell
Christmas Traditions
""A Christmas Tradition" brings you holiday glitz and glitter with a 2-hour performance. The theatre is transformed into a perfect holiday picture, sharing memories of the Christmas standards that you know and love. Sprinkle in a little comedy and audience participation for the greatest event of the season. Holiday-themed skits, crooning jazz carols, Singalong holiday carols – audience participation encouraged (but not required!)."
Cutting Edge Theater, 767 Robert Blvd.
December 2nd, 8PM
December 3rd, 8PM
Home for the Holidays Concert
"NPAS will be performing your favorite holiday carols such as "Away in A Manger," "Angels, We Have Heard on High," and "Chestnuts Roasting on an Open Fire."  We will also be singing some new arrangements of a few familiar songs.  The concert closes with an exciting choral piece that combines "Jingle Bells" and "Hallelujah Chorus" from Messiah."
Our Lady of Lourdes Church, 400 Westchester Blvd.
December 2nd, 7PM
If you are looking for the Nutcracker Ballet, we have those listed separately.
If you're looking for all the holiday fun on the Northshore, visit our complete Holiday Guide: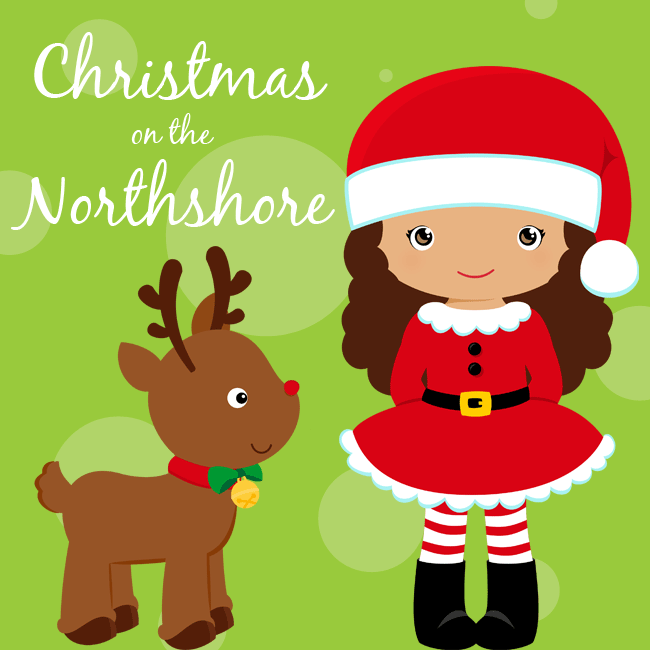 The following two tabs change content below.
Hi, I'm Katy. Mom to four sweet boys ages 10, 6, 6, and 5. It's a loud, messy, chaotic life. I love connecting with other parents and am so glad you stopped by today!