Copelands invited a Northshore Parent team member and a date to check out their craft beer night. . . here's what they thought:
Several years ago,  I was in the wine retail business, and I was fortunate enough to get sent to NOWFE (New Orleans Wine and Food Experience), where wine dinners are considered continuing education for your job.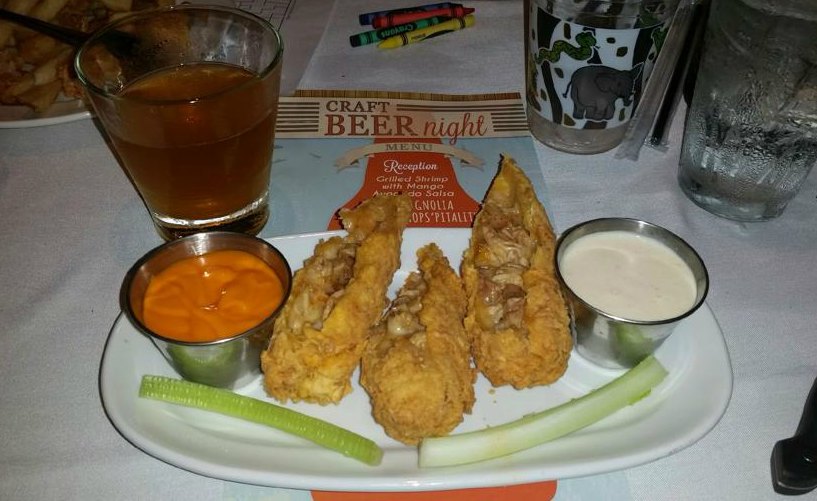 Although my husband is a beer brewer, and we've attended beer dinners, this was our first actual beer-pairing dinner, and after our experience, it won't be the last.
Copeland's, a Louisiana institution since 1983, paired five courses with beers that are all brewed within a sixty-mile radius of St. Tammany Parish: Lazy Magnolia Southern Hops'pitality, Tin Roof Blonde, Covington Ponchartrain Pilsner, and Voo Ka Ray and Old 504, both by Chafunkta.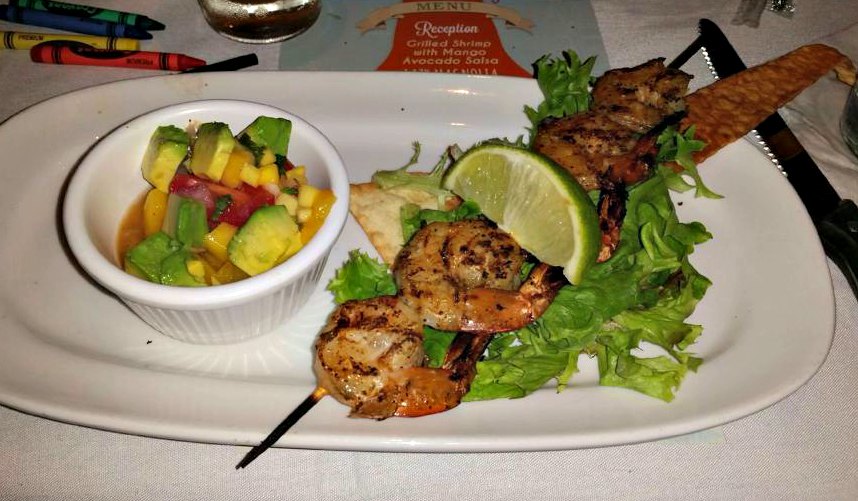 All of the pairings were well done, I thought, but my favorite overall pairing was dessert. I mean, that's generally my favorite course anyway, but the Chafunkta 504 with white chocolate bread pudding was DEE-licious!
Wes' favorite pairing was the grilled shrimp with mango avocado salsa, which was paired with Southern Hops'pitality, an India Pale Ale. Although Wes typically hates IPAs because of the bitterness, he said the citrus notes from the beer complemented the shrimp and the salsa so well.
Another thing that made the night enjoyable: the staff at Copeland's. We (along with another couple) had to bring our child, and the waiters and management were more than accomodating. The servers were attentive without being overbearing, except for the one time they tried to take Wes' biscuit and the poor girl nearly lost her hand. Ya know, Popeye's style biscuits, but more homestyle. She made up for it by bringing us two more biscuits.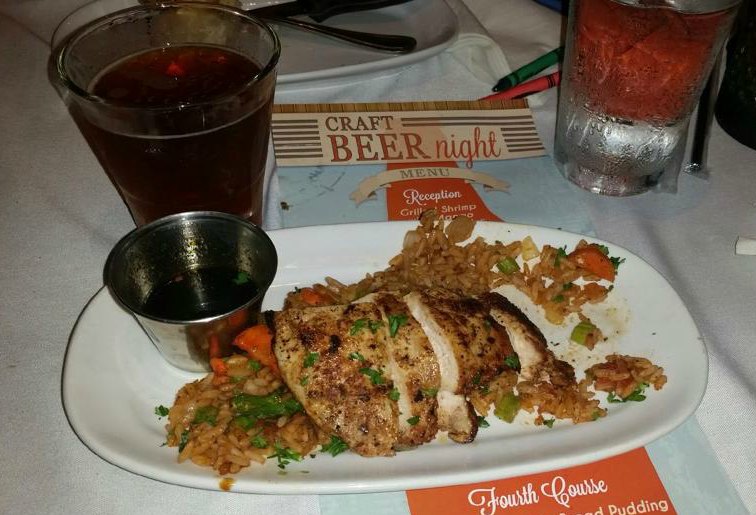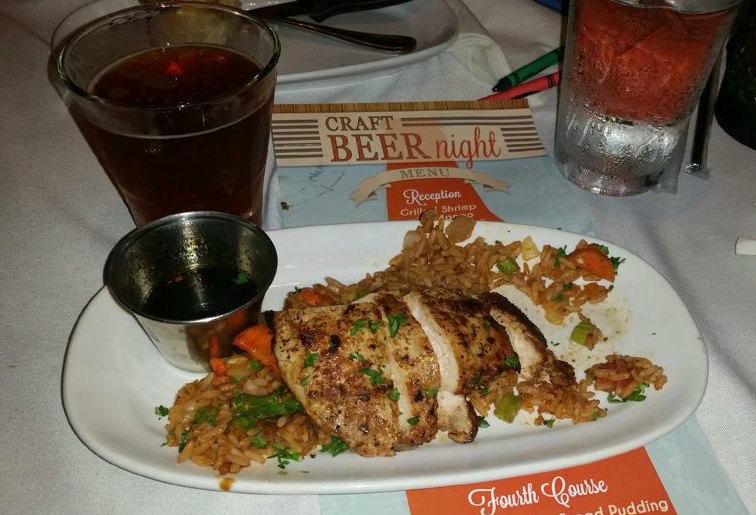 This event is Copeland's annual celebration of American Craft Beer Week.  The participating breweries may change slightly year after year,  but I'm willing to bet the quality of food and service won't.
Copelands is kicking off a whole fun menu this month plus a ton of specials. You can check all of that out on their website. The grilled Cobb Salad and the Patriot Cheesecake look pretty amazing if you ask me. 
The following two tabs change content below.
I started blogging in my early twenties on Friendster, then moved onto Blogger for grad school assignments, and eventually started an art blog for a dream business I might have one day. Now I also have a mommy blog that began when I was pregnant with my daughter/first child. I am a first time mom, a reference librarian, artist, DIY-er, and wife. I grew up in New Orleans and Mandeville.