This post contains affiliate links. 
We love Mardi Gras and we also love to support local businesses. We decided to combine the two and show you some of our favorite finds on Etsy with a Mardi Gras feel.
First on the list are these adorable fleece vests in purple, green, and gold. I've already ordered some for my boys and they are very warm and the quality seems to be very good. Perfect for a chilly parade route! Her stock is limited so shop now or this might have to go on your list for next year.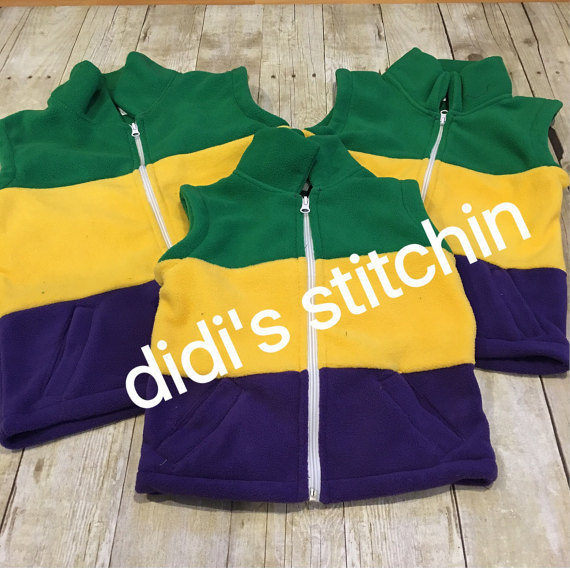 I purchased this next item for my boys as well. I just love madras pants on little boys and in Mardi Gras colors? I had to have them. We haven't worn them yet, but the construction looks good and they are a lighter material like I would expect. Probably better for a day parade considering how early Mardi Gras is this year, but you know how Louisiana weather is–unpredictable! They also have this cute skirt if that's more your style or you need a coordinate.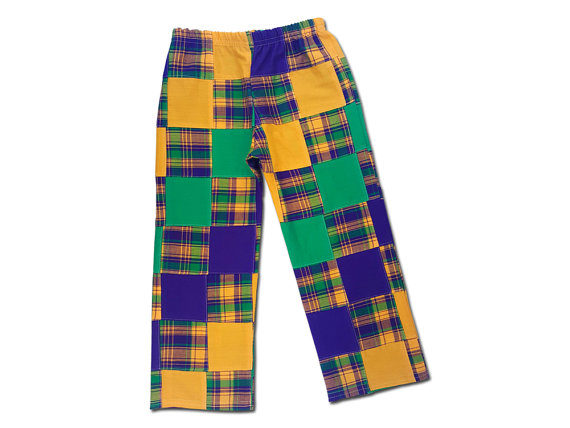 So I love these but I haven't ordered them. What's not to like about mardi-gras-themed snowball leggings? I was having trouble finding plus-sized leggings and now here they are! If you love them, grab them now because they won't last long.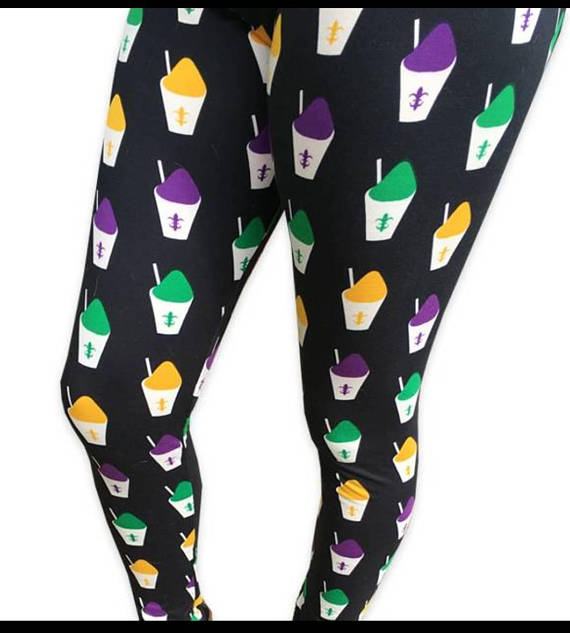 And speaking of leggings, these are also really fantastic. Perfect for a parade or just to wear around town during the season. I mean, can you really have too many pairs of leggings? This color-block style is one size fits most.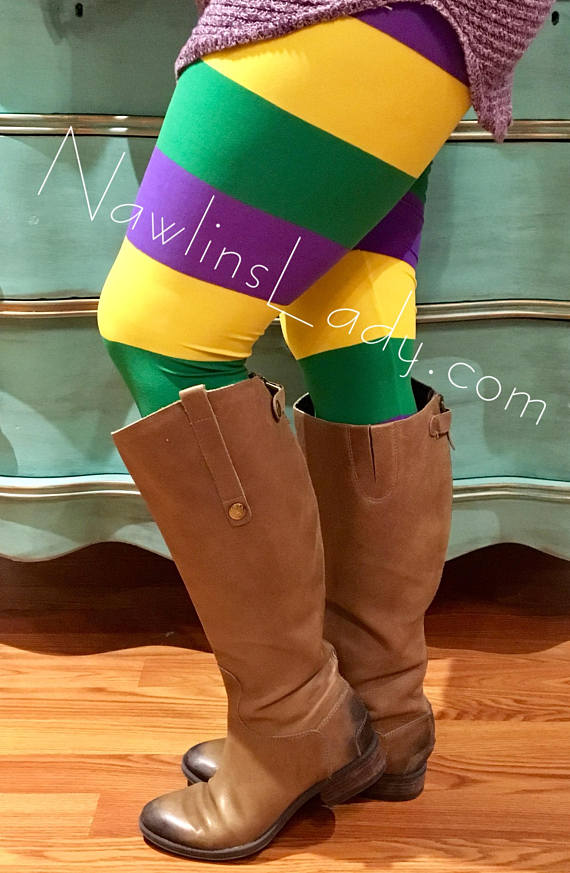 And how about those little divas? Etsy is just full of things for them as well. Like this TOO CUTE hair bow on an alligator clip. Want to try your hand at making your own hair bow? Our resident expert Aimee has this tutorial you can check out.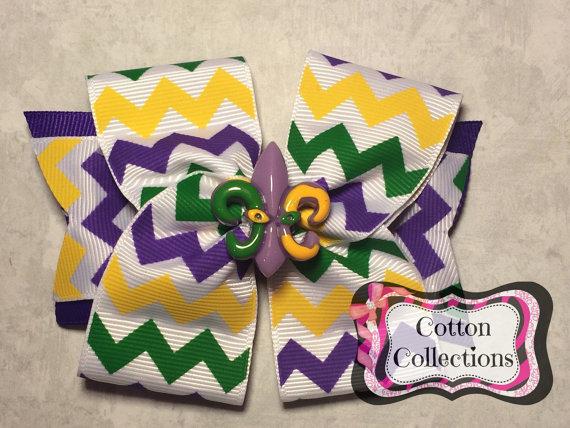 Or maybe you've got more of a Mardi Gras handband kind of girl. No fear! We've got you covered there too. This one is beautiful and the shop is full of other gorgeous hair pieces.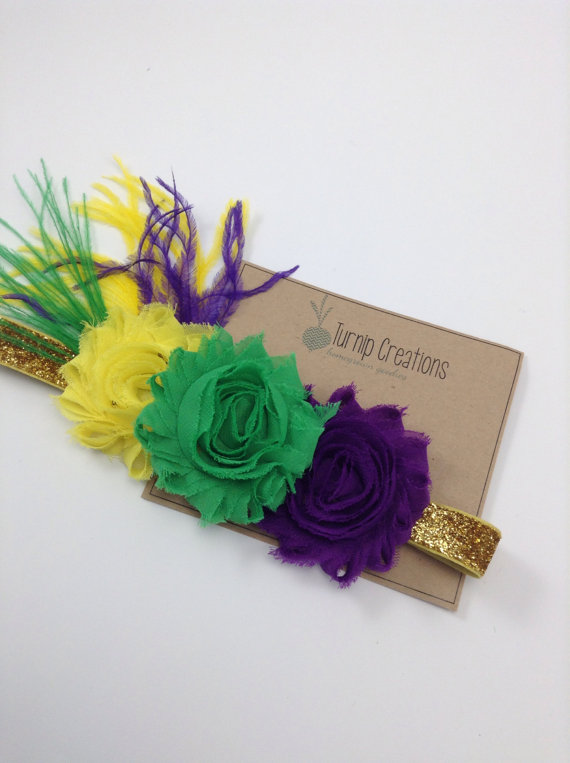 This sweet dress is also just perfect for you little girl. I know the owner of this shop personally and she does beautiful, high quality work with top-notch materials. She's got the perfect coordinating shirt for brother too.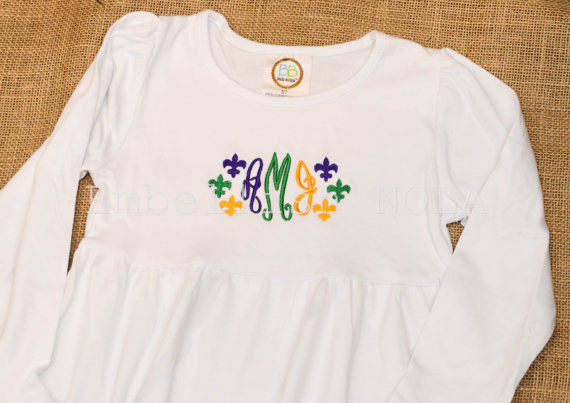 And let's not forget dad! I adore a rugby-style mardi gras shirt and this one is cute and doesn't look like a knock off.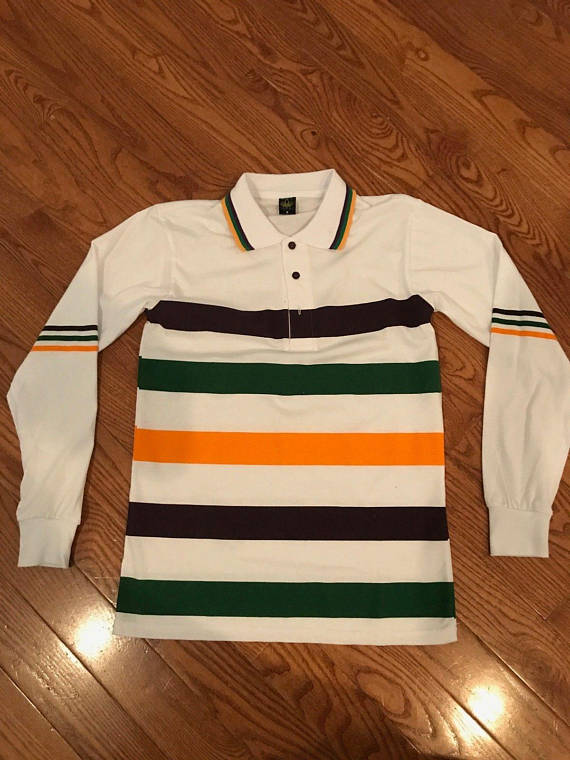 Or maybe you're looking for something for the house? This burlap door hanger is just beautiful (I have no idea how she paints so perfectly!) You can get it customized which is always fun.
I also really liked this door decoration which is unlike anything else I've seen online. It's always fun to be a little unique when you can.
Well, I hope you found something you like! I personally love shopping small businesses and these products are too cute to pass up!
The following two tabs change content below.
Hi, I'm Katy. Mom to four sweet boys ages 10, 6, 6, and 5. It's a loud, messy, chaotic life. I love connecting with other parents and am so glad you stopped by today!