I had so much fun making my Back to School Door Decoration that I decided to do another one for football season. I immediately ran into a stumbling block, though: which team? You see, I live in south Louisiana and there's almost nothing we love more than football. I'm an LSU grad and love my Tigers, but I'm also a NOLA girl who cheers for the Saints. What's a girl to do?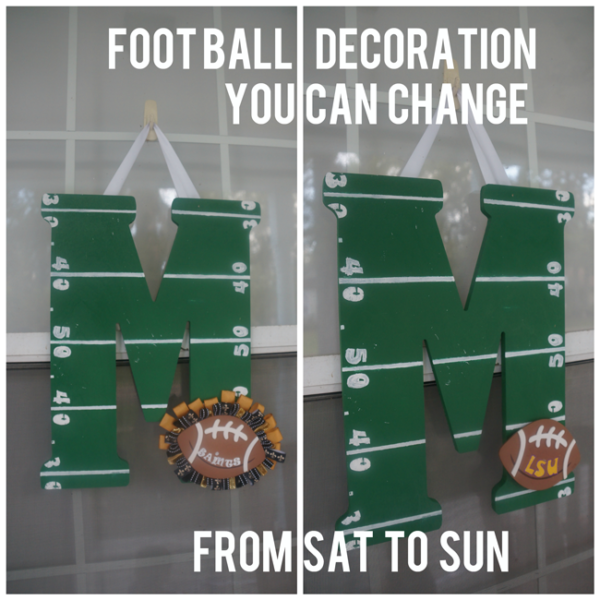 Make a door decoration that can be changed easily from Saturday to Sunday. Of course.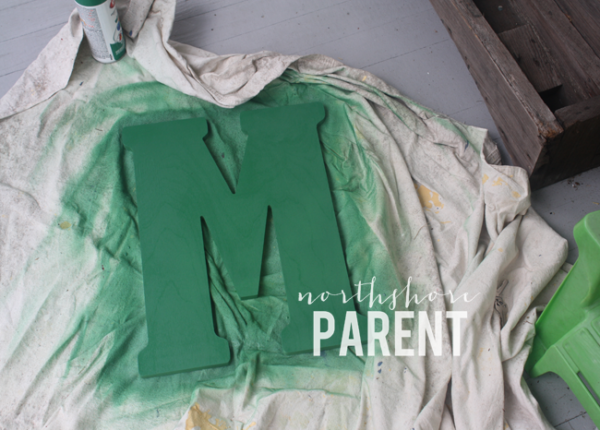 I started with one of those big wooden letters that you can buy from the wood section at Hobby Lobby. I sprayed mine green. If I could do it again, I would just paint it the old-fashioned way–I didn't love the coverage I got from the spray paint. Then, I used a ruler, white paint, and some number stencils to create the look of a football field.
The real magic happens at the bottom of my letter. I bought a couple of wooden, painted footballs at Hobby Lobby. I decorated them each with my team of choice–in my case, this is one for the Tigers and one for the Saints. You could even have one for your favorite high school team as well–your choice!
Apply the Velcro to the bottom of your letter and to the back of your footballs so you can easily switch up your decoration depending on what team is playing.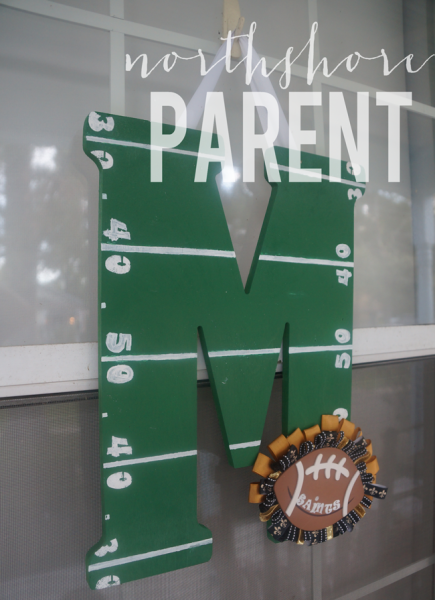 Don't forget to check out some of our other door decorations:
The following two tabs change content below.
Hi, I'm Katy. Mom to four sweet boys ages 10, 6, 6, and 5. It's a loud, messy, chaotic life. I love connecting with other parents and am so glad you stopped by today!