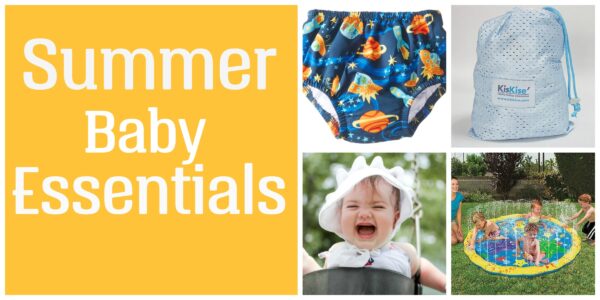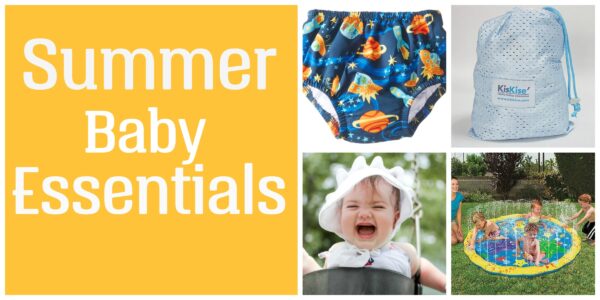 All 3 of my babies were born in the late fall/early winter. The isolation that comes with a newborn is magnified when it's cold and rainy and there is the threat of flu and RSV everywhere. However, just like those sleepless newborn days end, so does the winter and then it's time for summer fun with an alert, happy infant that can actually enjoy doing things and getting out. When I had two infants I wasn't quite as good at getting out of the house but with two 4 year olds and one infant, I'm out and about and we are all having fun. The following is a list of things I've found essential for a summer baby.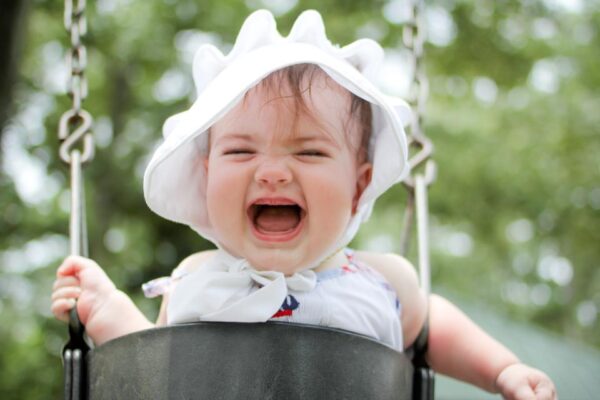 Beaufort Bonnet
What first attracted me to the Beaufort Bonnet is how cute they are but, as a lovely bonus, they provide incredible sun protection. My baby has worn her bonnet to the park, the pool and pretty much everywhere in between and her face has stayed shaded and protected from the sun. (And, if you don't have a little lady, they have adorable bonnets and bucket hats for baby boys that are as practical as they are adorable).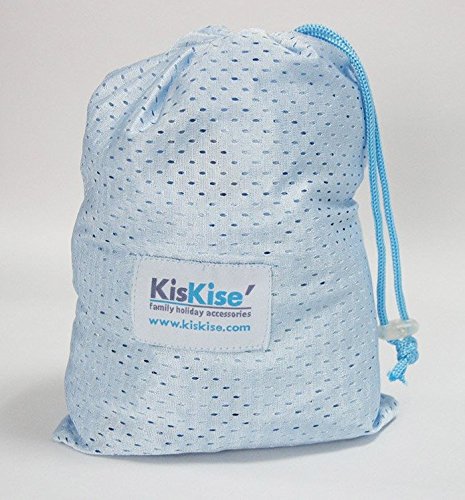 Water Sling
I wasn't too into babywearing with my twins because I never quite figured out the logistics, but, now that I have more kids than hands, I love baby carriers. I was a pro at taking 2 toddlers to the pool, but I questioned how I would do it with the addition of an infant. The answer is a water sling, made from an athletic mesh that's super lightweight and meant to be worn in the water. It's a great way to cool off in the pool with baby, keep baby close, and keep your hands free. Locally these can be found at Zuka Baby in Metairie.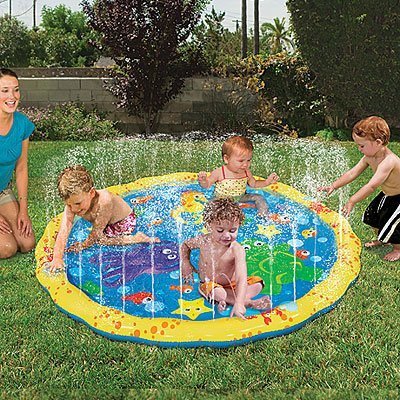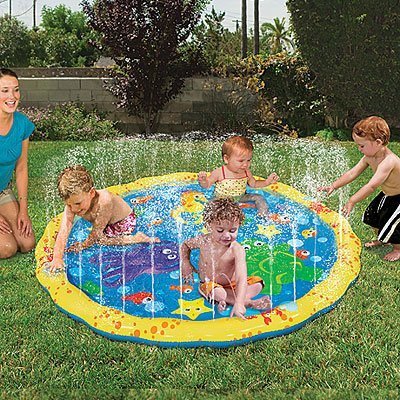 Sprinkler Mat
Sometimes the pool outing is just too much and it's easier to stick closer to home. For those occasions, a sprinkler mat is the perfect solution for your baby's backyard pool party. There's nothing to inflate and only accumulates about 2 inches of water. Tons of fun and virtually no work to pick it up (wish the same could be said for the giant inflatable pool we have for the older kids). You can find them on Amazon or Big Lots had them in stock recently as well.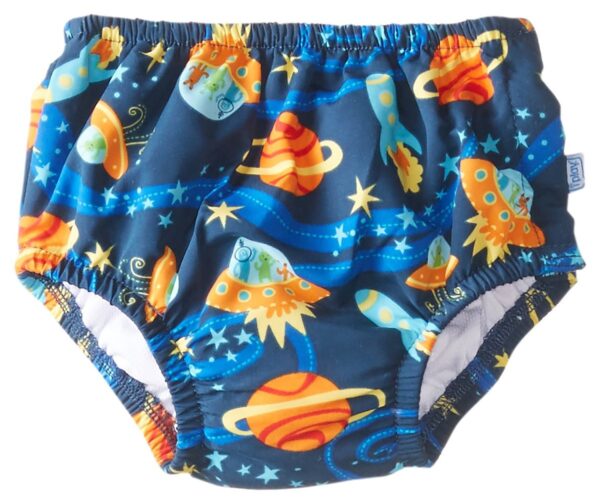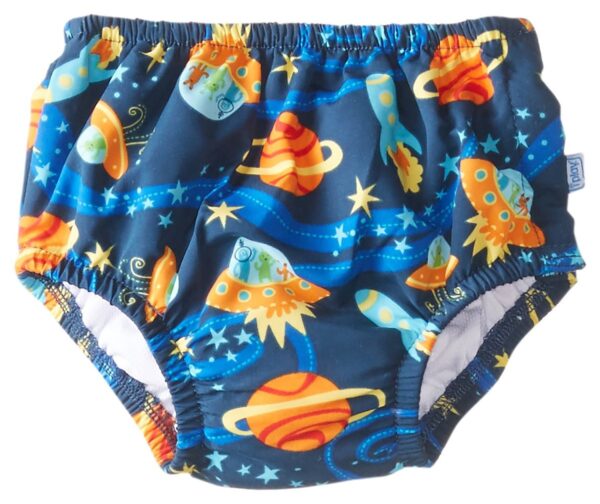 Reusable Swim Diapers
I discovered these when my twins were almost out of diapers and I wished I had found them sooner. For the cost of one package of disposable swim diapers, you can get one reusable swim diaper. They're eco-friendly, and come in cute colors/prints so that you can use them as swim bottoms with a rashguard if that's your style, or, they come in plain white if you're like me and worried about the character printed on a diaper showing through your baby's smocked gingham swimsuit. You can purchase yours on Amazon.com. or locally at Target.
The infant days go by as quickly as summer (trust me, they do, even if you're not sleeping, they do!) Get out and have some fun with your little one! And if you're looking for other local moms to hang out with this summer, please be sure to check out our 75 Days of Summer group on Facebook!
The following two tabs change content below.
Aimee
Hi, I'm Aimée, the Special Projects Coordinator for Northshore Parent. If there's a fun giveaway, a kids' clothing review, or a special event, there's a good chance that I'm responsible. I'm a lifelong resident of St. Tammany (except for time at LSU for undergrad and law school) and a mom to 3 little ones, ages 6, 6 (yes, they are twins, and no, they are not identical) and 2. Thanks for reading Northshore Parent and being a part of our community.