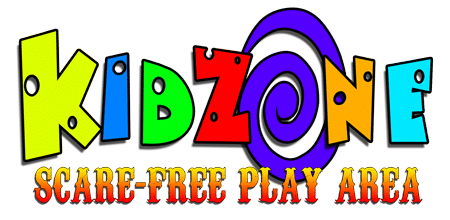 This list is brought to you by the Kid Zone at Scout Island Scream Park in City Park. This kid-friendly area is open 11AM-6PM every day from October 6th and October 31st. The Kid Zone is an area for families to bring younger kids to celebrate Halloween with face painting, a hay bale maze, bounce house, kid focused entertainment, a pumpkin patch where guests can hand select a pumpkin, and featuring a red and white stripped high-peak tent at its center. Guests can board one of our old fashioned tractor-pulled hay wagons for an adventure through the wooded swamp perimeter for a non-scary hay ride. For more information or to purchase tickets, please visit their website.
This list is updated for 2018. Please expect more events to be added as we get closer to Halloween. 
Is your fall calendar is full as ours? It seems like once the temperature drops just a little bit, everyone comes out to play and there are so many fun, family friendly fall and Halloween activities. Here is a sampling of what's in store around the Northshore.
Family Movie Night. October 5th. 4-6PM. Amite Library. The movie will be Hotel Transylvania.
Olde Towne Pumpkin Fest. October 6th. 11AM-4PM. Campus of First United Methodist Church in Slidell. Reasonably priced activities including A Big Wheel Race, Ponies, Hay Rides, Costume Parade, inflatables including a sticky wall, face painting, KIDentrepreneurs, and Pumpkin Chunkin, Delectable food and sweets and so much more!!! Admission is free!! There are ticketed activities that range from $1 -$5. Food & drinks range from $1- under $10
Fun After Four: Pumpkin Decorating Spooktacular for Ages 5-11. October 10th. 3:30-5PM. South Slidell Library. Have a spooky good time decorating your own mini pumpkin and watch Goosebumps(PG). Costumes welcome!
Family Movie Night. October 12th. 4PM. Amite Library. The movie will be Alvin and the Chipmunks Meet the Wolfman.
Field of Screams. October 13th. 7-10PM. City of Covington Recreation Complex.
Family Movie Night. October 19th. 4PM. Amite Library. The movie will be Frankenweenie.
Monster Mash. October 20th. 11AM-3PM. Bogue Falaya Park, Covington.  Children's tickets are $15. Adults are $10 in advance, $10 at the gate. Tickets can be purchased on Eventbrite. Activities include games, children's entertainers and refreshments from local restaurants are available for purchase.
Craft Monster Mash. October 25th, 26th, 29th, 30th, and 31st. Abita Library. Drop-in activity from 10AM-6PM.
Amite Family Movie Night. October 26th. 4-6PM. Amite Library. Movie will be Scooby Doo and the Witch's Ghost.
Spooktacular in the Oaks. October 27th. 6-9PM. Lacombe Recreation complex. Trunk or Treat will be held outside from 6-7pm. Games, Haunted House, Performances by Dance Team & Cheerleaders, Food, and Haunted Hay Ride will be 7-9pm
Trickin' and Treatin' Kids Event. October 27th. 10AM-Noon. Covington Trailhead. Come by the trailhead and enjoy free games and play with a Halloween theme!
Indy Pumpkin Palooza. October 27th. 10:30AM-Noon. Independence Library. Join us for Pumpkin Fun! Games, Activities, Crafts & Refreshments.
Boo Fest. October 27th. 10AM-3PM. Lakeview Regional Hospital, Covington. Come Trick or Treat at over 60 haunted houses at Lakeview Regional Medical Center, on the Green; gates open at 9AM for special needs families. Open to the general public at 10AM. All proceeds benefit children with disabilities and their families. Admission is $2. Unlimited chili $5.
Storytime featuring How to Scare a Ghost. 11AM. Barnes and Noble.
Bayou Jam Halloween Bash. October 28th. 4-6PM. Heritage Park. Vince Vance and the Valiants will be playing. Kids of all ages are encouraged to come dressed in their Halloween costumes! Admission is free! Concert‐goers are invited to bring their chairs, blankets, ice chests and picnic baskets to the park to enjoy the free concerts. Concessions will be available for purchase. 
Happy Halloween at the Library. October 30th. South Slidell Library. 6:30-7:30PM. Put on your costume and listen to a spooky story, do a fun craft, and trick-or-treat at the library!
Ponchatoula Jaycees Trunk or Treat. 5-8PM. Memorial Park. "TRUNK OR TREAT" SPOOKTACULAR. There will be a costume contest, trunk decorating contest, activities, and refreshments provided by Jaycees, Strawberry Board, and rotary. This is a family fun and free event to enjoy.
Abita Springs Annual Halloween Party. October 31st. 5-9PM. Abita Springs Town Hall/Downtown Abita Springs. The entire town of Abita Springs will be celebrating Halloween at the town hall and around downtown with music, games, trick or treating, and food.
Southeastern Fall Carnival. 5-7PM. Lawn of the SLU Pennington Student Activity Center. Although children of all ages are invited to the festivities, the event targets children in kindergarten through fourth grade and will include games with prizes, candy, spacewalks, a balloon artist, and much more. FREE.
Ghosts, Goblins, and Gumbo. October 31st. 5:30-9PM. Downtown Madisonville. Town hall will host a haunted house with hands on fun for the kids. Witches brew (chicken and sausage gumbo) will be served! More to come as plans are set.
Fall Fest. 6-8PM. First Baptist Church of Ponchatoula. There will be inflatables, games, activities, food and candy for everyone. One may even be able to ride the ferris wheel and train. this is free and all are welcome. children need to be accompanied by a parent/guardian. Friendly costumes are welcome.
Did we miss anything? Let us know and we'll add it to the list. Happy October!
The following two tabs change content below.
Aimee
Hi, I'm Aimée, the Special Projects Coordinator for Northshore Parent. If there's a fun giveaway, a kids' clothing review, or a special event, there's a good chance that I'm responsible. I'm a lifelong resident of St. Tammany (except for time at LSU for undergrad and law school) and a mom to 3 little ones, ages 6, 6 (yes, they are twins, and no, they are not identical) and 2. Thanks for reading Northshore Parent and being a part of our community.