This post is brought to you by Iennusa Orthodontics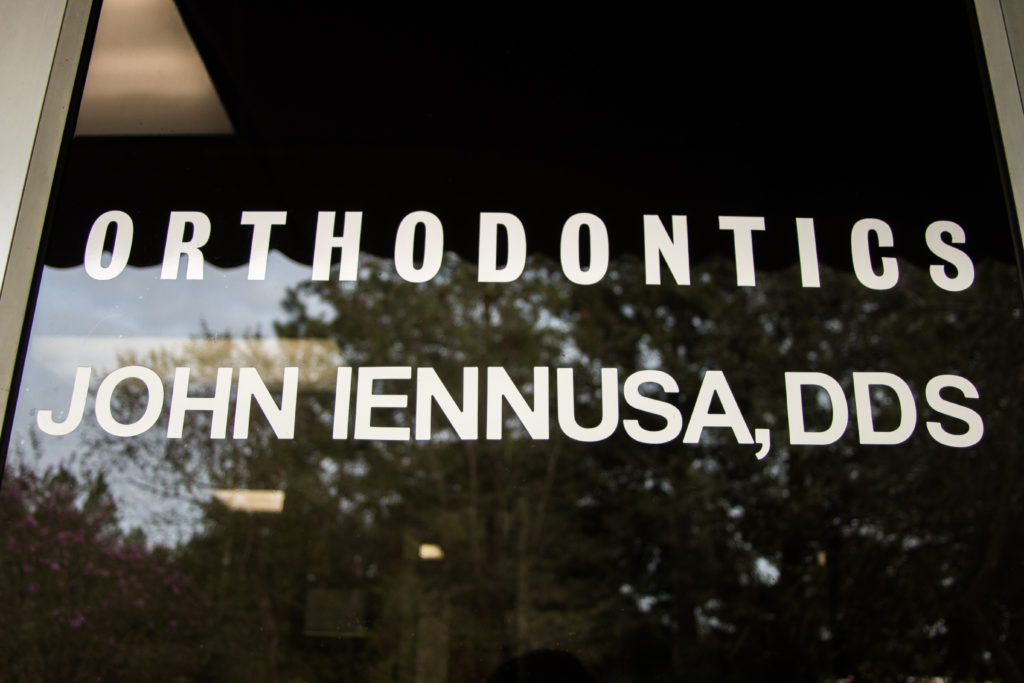 Like a lot of you, I am very nervous about the idea of dental work of any kind. You can double that when it comes to sending my kids to someone to have their teeth examined. I worry about their behavior, the dentist's behavior (we've read the horror stories), and just about everything else in between.
So I was a little nervous as I headed into the offices of Iennusa Orthodontics, but it took about ten seconds for me to relax. The receptionist was headed out to lunch and Dr. Iennusa himself greeted me from his office. He's got a touch of that warm New Orleans accent that is so common around here and hearing it immediately put me at ease.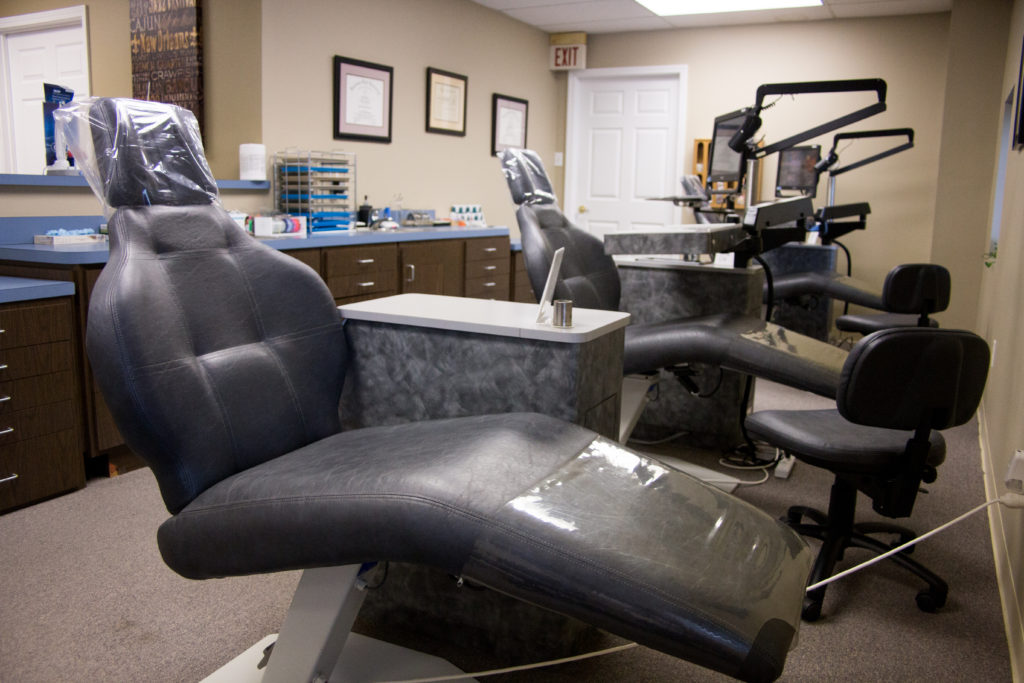 One thing that I immediately noticed was that there are only three treatment chairs in the office. This is because Dr. Iennusa doesn't double-book time slots. Your time with him is just yours–that means that unless there's an emergency, you shouldn't spend much time waiting around. I also noticed that it's very easy to see the treatment areas from the waiting areas. You don't have to be nervous about sending your child "back there" because it's all out in the open. It's very easy to see if your child is receiving treatment, waiting, or something else. I love that.
My oldest child is eight and I had heard that the first orthodontist visit should come pretty early in life, so I asked Dr. Iennusa about that. Turns out, I'm already a year behind schedule since most orthodontists recommend getting checked around the age of seven. My oldest has special needs and Dr. Iennusa was perfectly willing to try to look in his mouth–it's up to my oldest just how cooperative he'll be!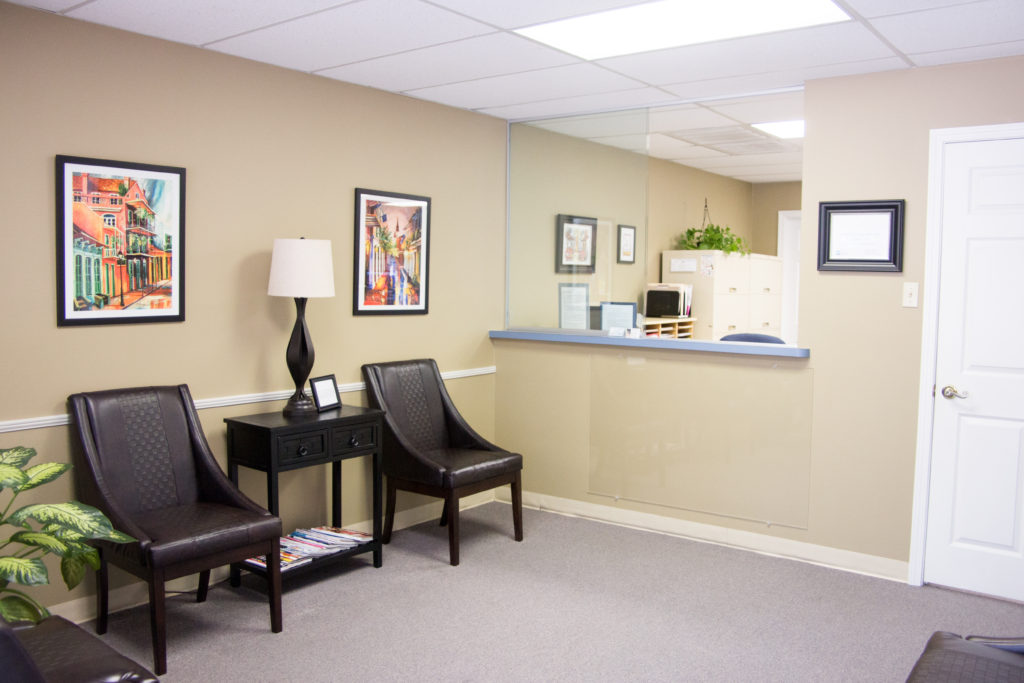 A willingness to work with my special needs child was just one of the great things I found out about while talking with Dr. Iennusa. The father of three, he's very active in his church parish and you can tell that his faith shapes him and his life. All three of his children attend Catholic school, he's a member of the men's club, and when I spoke with him he'd just gotten back from a silent retreat. For someone as mouthy as myself, that sounded a little bit like torture, but he said it was nice! I like knowing that a doctor I go to cares about the community that he lives in (it's just an added bonus that he was a member of the Golden Band From Tiger Land).
I left his office and immediately texted a friend of mine that I thought I had found the perfect orthodontist for her–even though she has about two more years before that crucial age seven exam–I knew she'd be impressed with the doctor's attention to detail and commitment to the community. I will definitely be taking my own kids there when the time comes. In your search for an orthodontist I would definitely consider Iennusa Orthodontics.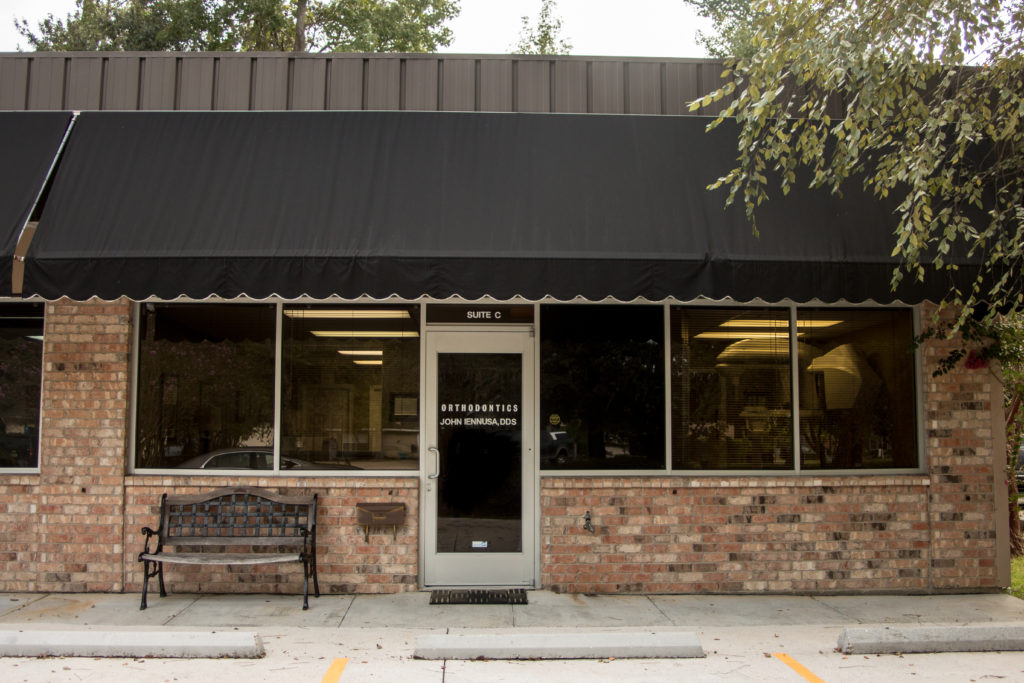 The office is conveniently located off the service road in Mandeville at 2245 11th Street (right behind McDonalds).
The following two tabs change content below.
Hi, I'm Katy. Mom to four sweet boys ages 10, 6, 6, and 5. It's a loud, messy, chaotic life. I love connecting with other parents and am so glad you stopped by today!