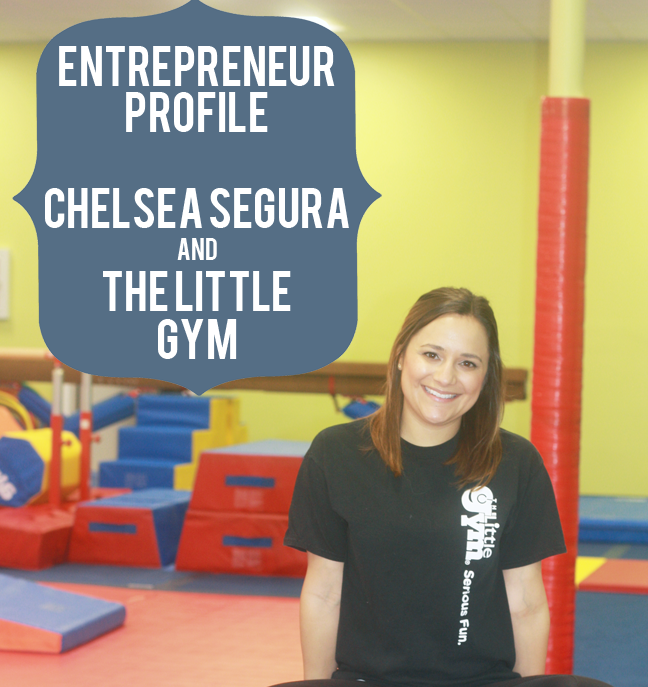 When Gymboree of Mandeville closed last year, there was a definitely hole left in the community. In an area known for its families, there was one less place to go with an active small child–especially in inclement weather.
So it's lucky that Chelsea Segura has chosen to open her second location of The Little Gym in Covington. Located just across the street from Home Depot, it's an accessible location for people living in Covington, Mandeville, and Abita Springs.
The Little Gym, however, is not a Gymboree. It has an exciting new concept and I've been telling people all about it ever since I went to visit the other day.
The Little Gym offers non-competitive gymnastics for children ages four months to twelve years. It's more than just gymnastics, though. Each visit to The Little Gym is structured to teach children skills they will use for life–waiting, listening, following directions, etc. The lessons are created by a national company and have themes like "Space week" or "bug week.'
And while all of this is really exciting–I have a very bouncy child that I'm planning on enrolling–even better is the owner, Chelsea Segura.
Chelsea was born in St. Martinville, Louisiana and she got her start with Little Gyms working at one in Baton Rouge while studying kinesiology at LSU. After finishing there she moved to Lafayette where she started her own Little Gym franchise. She's been there for four years and the reviews coming out of Lafayette are amazing. They rave about the gym and Chelsea over there in Cajun Country. RAVE.
When Chelsea decided she was ready to open another franchise, she set her sights on the the Northshore because of its reputation of being full of families. Then she packed up all of her things and moved here because this is a woman who wants to do things right. She knows starting a new business is no small thing. There's a gym to prepare (which is beautiful and clean, by the way), there's a team to assemble, and there are kids to teach. She wants to be ready and able to handle whatever crops up. I met with her a few days before the Grand Opening and she said to me "I can't wait to meet everyone!" She meant her future students and their parents. She meant this community she intends to build at her Northshore location. Frankly, I can't wait to see it either.
————————————————-
I know some of y'all just want the scoop on The Little Gym, so here it is: They offer classes from four months to twelve years. The facility is clean, clean, clean–your inner germaphobe would approve. The little classes are more mommy and me and the older classes are independent. If you're not sure if it's a good fit for your kid, call Chelsea and talk to her–she's been doing this for a while and probably has a good answer for you. They host birthday parties and there's a separate party room for that, so food never goes in the gym.
Here's a list of their current schedule (this changes seasonally)
Here's their Facebook page
Their telephone number is 985-871-8989
Their address is 51 Park Place Drive, Covington, LA 70433
The following two tabs change content below.
Hi, I'm Katy. Mom to four sweet boys ages 10, 6, 6, and 5. It's a loud, messy, chaotic life. I love connecting with other parents and am so glad you stopped by today!