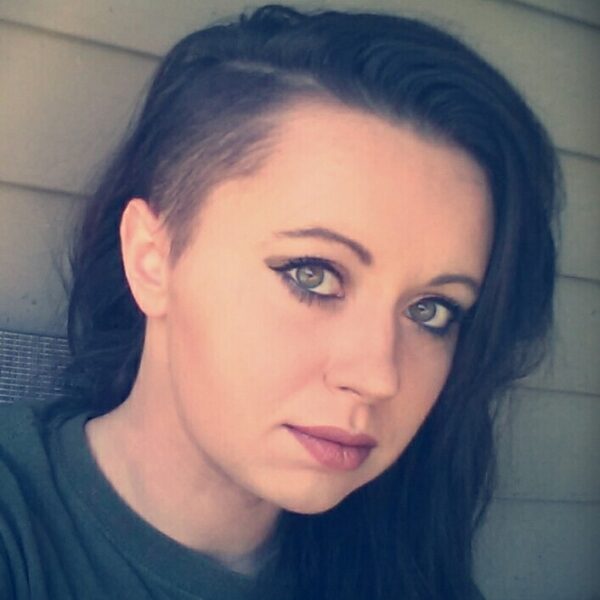 Believe it or not, there's a local mom whose Facebook videos have gone completely viral. Tens of thousands of people have logged on and listened to Sunnie Wicker give her opinion on that controversial fashion topic–leggings. Really, I'm under-selling. At last count 2.4 MILLION people have watched Sunnie and her good-natured tutorial on leggings etiquette. Because she's a member of a local moms group that I belong to, I thought I'd interview her and see how she felt about her new-found fame.
Why did you decide to make a video?
I had made a video just for friends and family on a whim a week or so earlier. It was a hit just amongst my own circle so decided to give it another go with the SSBK video. At first I was scared to post at all so I only showed it to a private mom group and got their feedback first. They said to just do it. Then it just took off. The SSBK video spread more in the first 12 hours than my first video did in an entire week
Were you surprised when it got so much attention?
I was shocked. I personally didn't find it as funny as many videos I see in my feed everyday. I am pretty foul mouthed in real life, but because I have so many family members on my page I was sure to keep it clean. I think I was more shocked that something so non-risque would spread the way it did. It was a little scary though. I immediately went and took down any personal information about myself from my personal and business page.
Do you plan to make more videos in the future?
Absolutely! I released a follow up video to the SSBK video soon after. I will be posting another this week. It's intimidating now, I must admit. I don't know if I could ever cause another viral one, but either way it is pretty fun to share your own opinions and see the feedback, big or small.
Here's the original video that Sunnie shared on Facebook and which you can now also her find on Youtube. She's made a few more since then–all featuring her signature brand of wit and wisdom. You can also check out her blog here which I love. 
Test your leggings before leaving the house ladies! It's legging season!!!!See the response video to all your feedback on the SSBK by visiting my pageFollow me on instagram @sunnie_wicker to see what brands pass the #ssbk test

Posted by Sunnie Wicker on Friday, August 28, 2015
The following two tabs change content below.
Hi, I'm Katy. Mom to four sweet boys ages 10, 6, 6, and 5. It's a loud, messy, chaotic life. I love connecting with other parents and am so glad you stopped by today!