Get a dose of culture at LUNA Fête 2017 Dec. 6-9 in Lafayette Square in New Orleans. What is LUNA Fête? LUNA Fête is a five-year initiative intended to culminate in New Orleans' 2018 tricentennial. LUNA stands for "Light Up NOLA Arts," and LUNA Fête is the Arts Council's event to "shine a light" on the arts community of New Orleans. The centerpiece of LUNA Fête is a projection mapping installation on Gallier Hall but you'll also find a nightly arts market, as well as artist installations along Lafayette Street.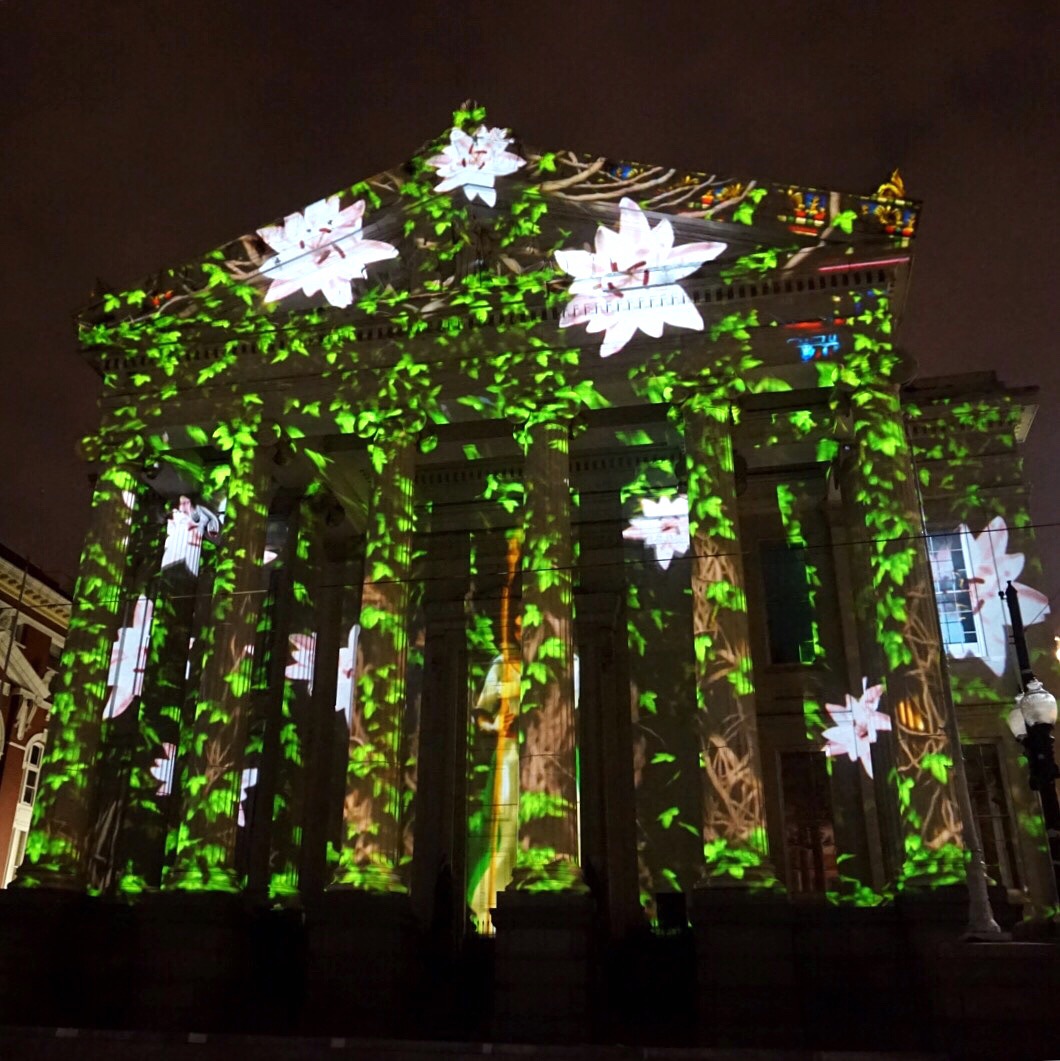 The main event of LUNA Fête is the video mapping projection on Gallier Hall. This year's project, titled "Viva New Orleans" is all new! According the app, "Viva New Orleans seeks to create a canvas where the vibrant visual symbols representing both Mexico and New Orleans merge in perfect harmony" with an original score. For those of you that have not seen LUNA Fête, it is essentially a short movie projected onto Gallier Hall with beautiful images set to music. If you haven't seen it, I can attest that the first LUNA Fête was one of the coolest things I had seen in a long time, and I watched it several times. While there may be some snippets of spoilers on social media, nothing compares to seeing it in person. Projections will begin at the top of each hour, with a laser show by Laser Spectacles following each viewing. You will want to find a spot in front of Gallier Hall about 10 minutes before the projection starts.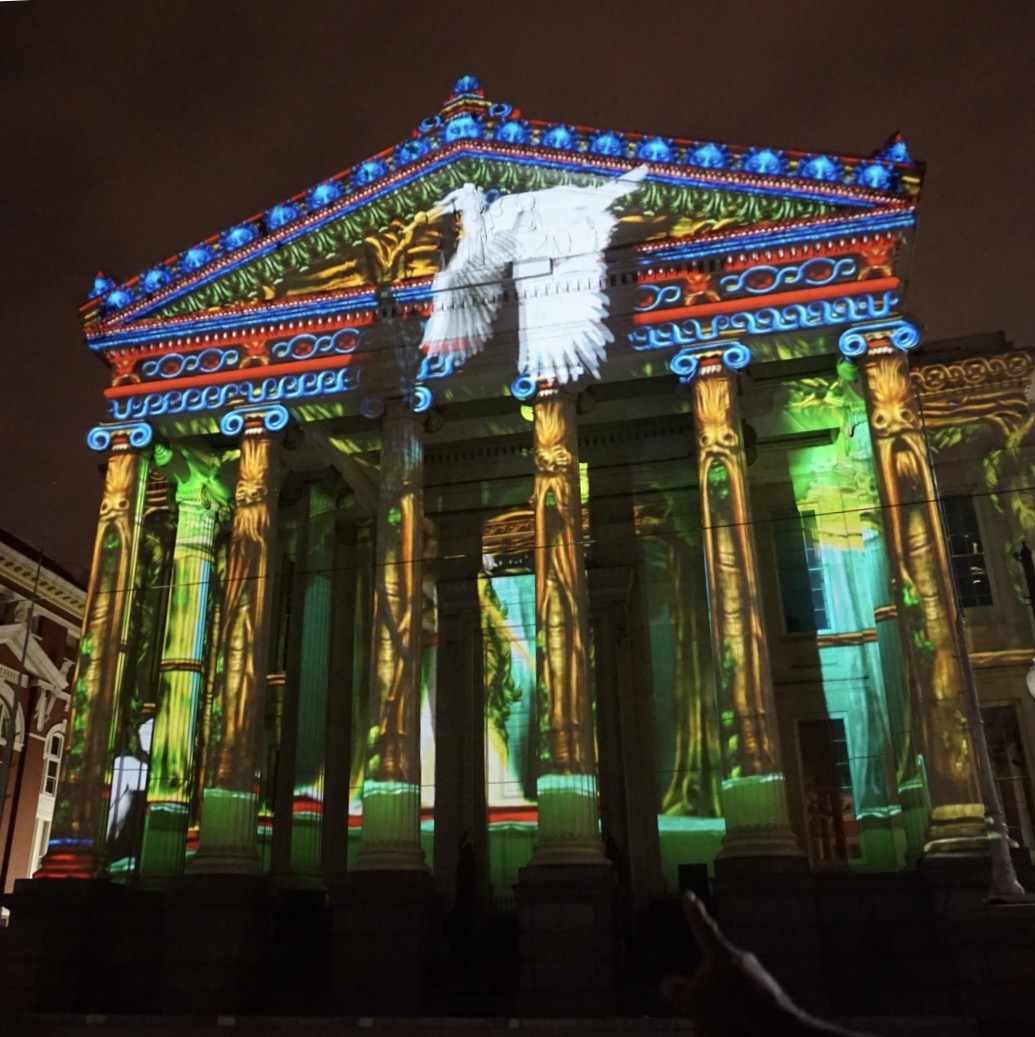 Adding to the festival-like atmosphere is an arts market, food and drink vendors, and additional art installations in Lafayette Square. The art installations continue down Lafayette Street to S. Peters Street. Download the LUNA Fête app (available on iOS or Google Play) so you can find and learn more about the art installations. There's plenty to enjoy in Lafayette Square but those who wander to enjoy the rest of the art will get a fuller experience.
If you venture down Lafayette Street, it will lead you to Miracle on Fulton Street, Harrah's New Orleans' annual holiday event with glittering trees, holiday lights, and hourly snowfall. While you're there, check out Harrah's LUNA Fête Fallen Star. This interactive light installation will illuminate the night sky as viewers pass by. Fallen Star will debut as part of LUNA Fête and will be on display through the conclusion of Miracle on Fulton Street. Between LUNA Fête and Miracle on Fulton Street, there's plenty of entertainment to make it worth the trip. (Editor's note: we have a list of hotel lobbies with gorgeous decorations if you'd like to spend more time in downtown New Orleans after you visit Luna Fete)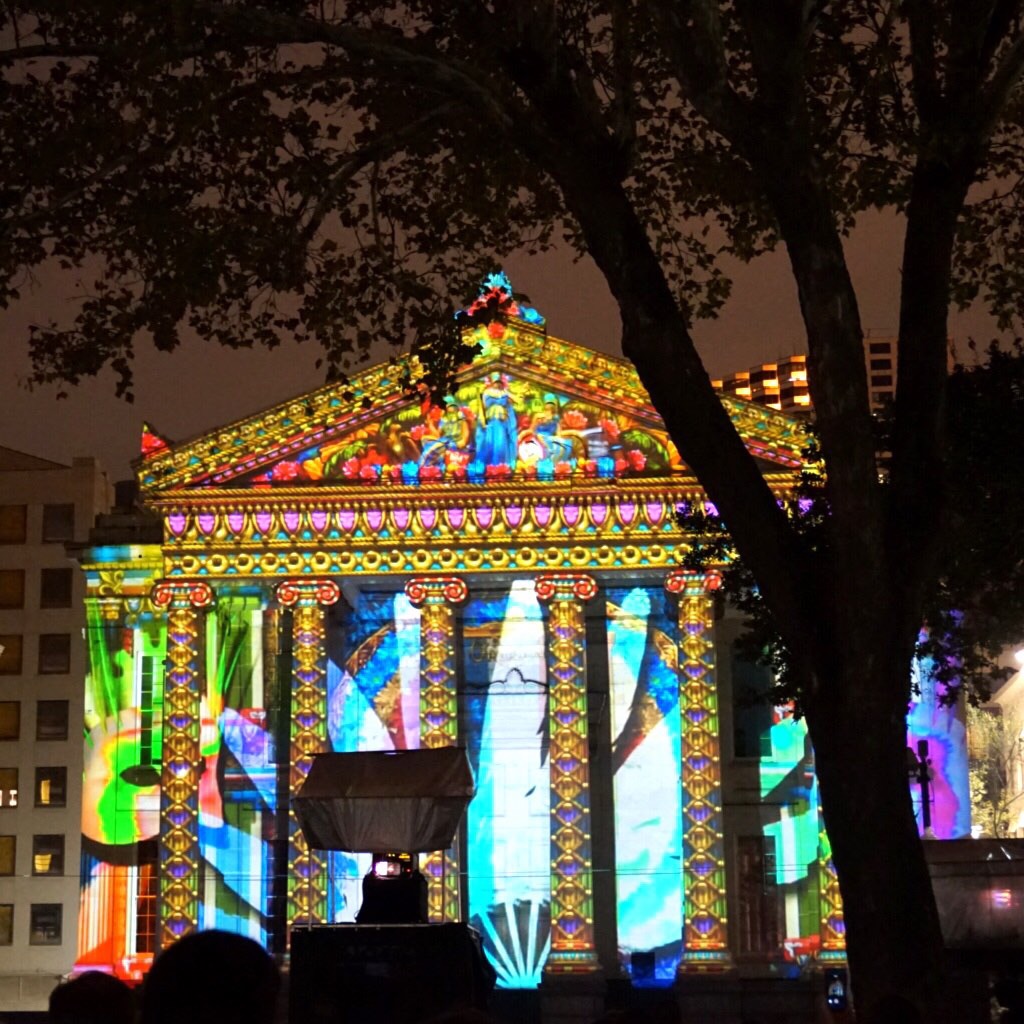 For those of you arriving early and looking for crowd-pleasing dining options, check out Reginelli's on Poydras or Juan's Flying Burrito on Baronne Street. If you're looking for more of a splurge, consider a walk over to Willa Jean, where you'll find delicious grab and go options in the bakery or sit down and enjoy the full menu. Lastly, Drip Affogato Bar serves Creole Creamery ice cream and has menu options that are both kid- and parent-friendly.
Details:
What: LUNA Fête 2017 presented by Pan-American Life Insurance Group and produced by Arts Council New Orleans
Date: December 6-9
Time: 6PM-10PM
Location: Lafayette Square
Parking: street parking or nearby lots at 601 Carondelet or 750 Carondelet
This article is just one of many in our guide to the holidays. If you're looking for information such as where to take Santa pictures, where to find christmas lights, or free holiday activities, please see our full guide.
About Our Guest Poster:
Susan Whelan is social media manager living in New Orleans. She is perhaps best known for her widely-acclaimed instagram account @nolamaven where she documents the food, drink, and culture of the city.
The following two tabs change content below.