Most women own makeup, but how many of us actually know what we're doing? I felt pretty confident in my abilities, but when my long-time hair dresser and makeup artist Johanna Frigola approached me about a makeup class I was immediately intrigued. I told her sure but only if I could blog about the experience. As usual, Johanna met and exceeded my expectations.
The first thing that you will notice if you are ever lucky enough to step foot in Johanna Frigola salon is her vibrant hair is as vibrant as her personality. She is warm and welcoming and someone that listens to your ideas and thoughts.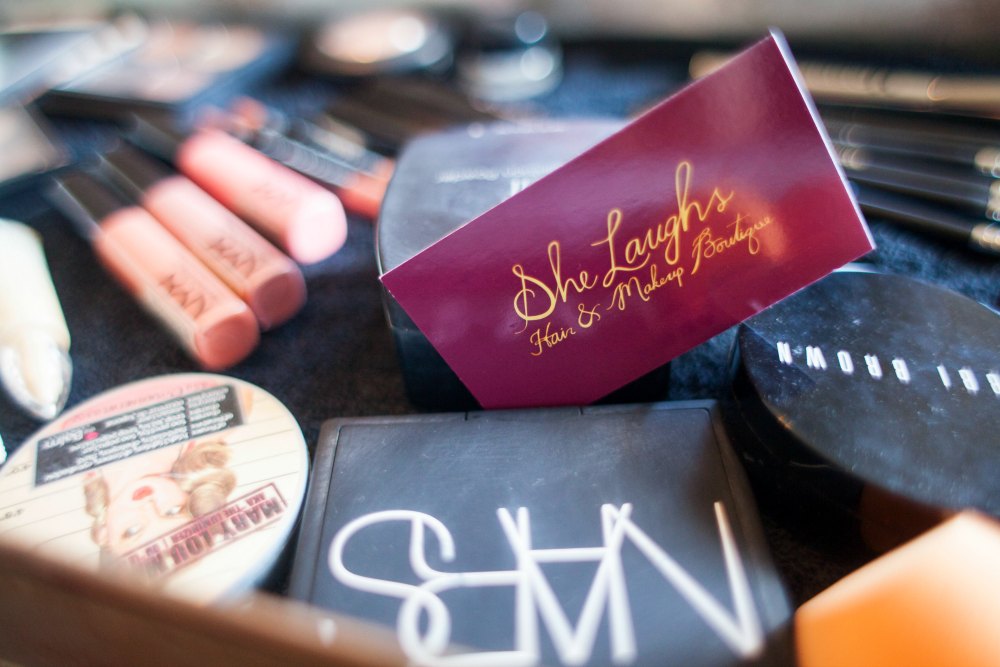 We met on a random Monday night and she said she was running this just like she would one of the makeup classes she teaches to groups. She's like no special favors we are going to pretend like you don't know anything so you get the whole experience.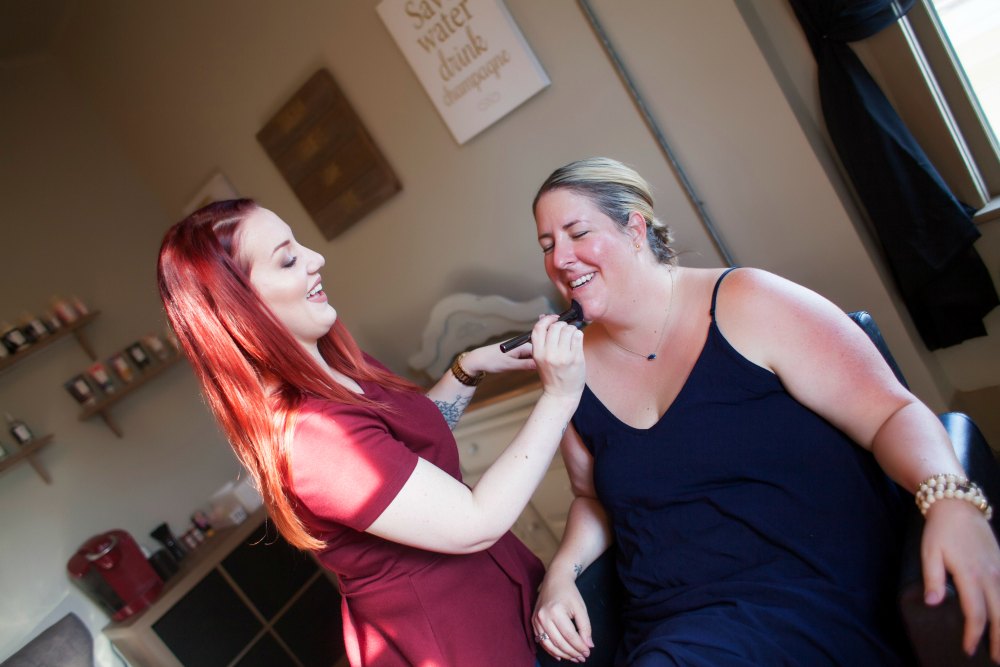 The only regret I have is that I didn't make plans after because I ended up going home and putting my kids to bed and washing my face.
Johanna started her class very basic. We applied foundation and she showed me a new way to use my blender ball. She then moves to eyebrows, bronzer and then blush. After that we worked on eyes and she went through three looks for me. A basic on the go look, a fancier day look and then an evening eye. All were easy to follow and I was able to mimic on the left what she was doing on the right.
During this time Johanna is also giving you a deep education on the products she is using and the brushes she prefers. I learned that brushes are almost as important as the type of make up you are using.
We finished with eyeliner, mascara, highlighter and then lips. Emphasizing the Cupid's bow but you will have to go to class to learn that trick.
A few things I learned that I didn't know about doing my makeup:
Did you know your blender ball is supposed to be wet? Neither did I.
Apparently I apply makeup with a heavy hand. Working on this
I was applying my bronzer in the wrong place. It's under the cheekbone to the nose and not to the lips.
I also apply WAY too much highlighter.
And when you are filling in your eyebrows you are supposed to hit the teenie little thin ones about your eyebrow. It makes a huge difference
Johanna was though rough but fun and the evening proved very educational for me. I give her class five stars as well as the salon. She laughs boutique will be hosting their next makeup class on November 3rd or you can book with her individually at 985-237-8537 or shelaughsinfo@gmail.com.  You can also Connect with She Laughs Hair & Makeup Boutique on Facebook.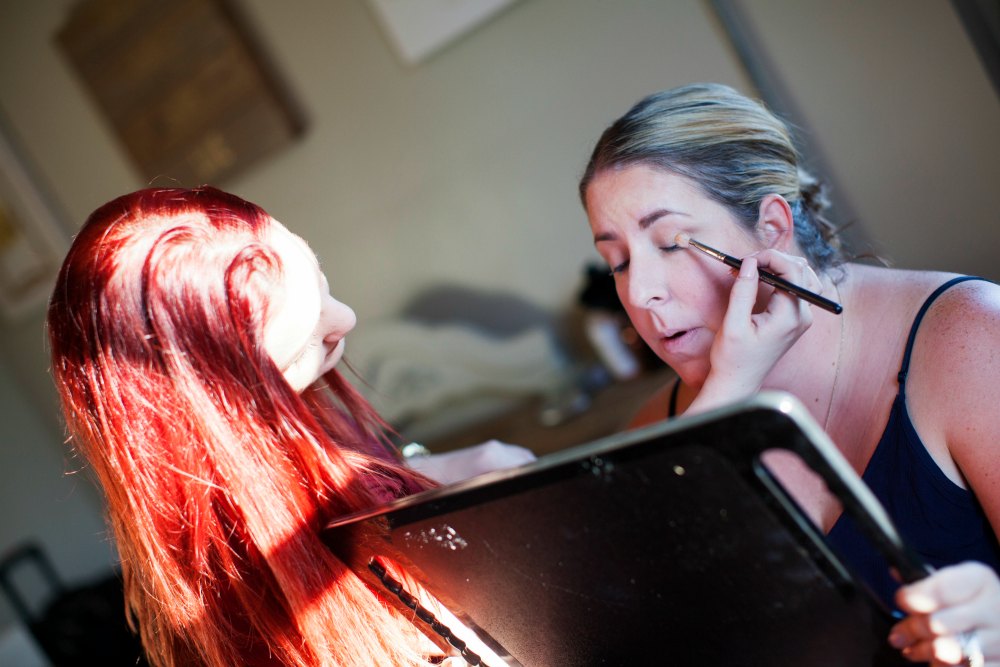 Product list:
Lancôme Teint Idol 24 hour foundation
Bobby Brown bronzer in medium for contour
MAC Blush Warm Soul
Urban Decay Concealer naked skin in fair
Urban Decay Primer Potion in Eden
Elf HD Powder
Lip Liner – makeup forever aqua liner in 2c
Lip Gloss – Nyx high shine gloss in natural
Maybeline Gel Liner
Mascara – Too Faced Better Than Sex
Eye Shadow – Variety of MAC shades customized to each look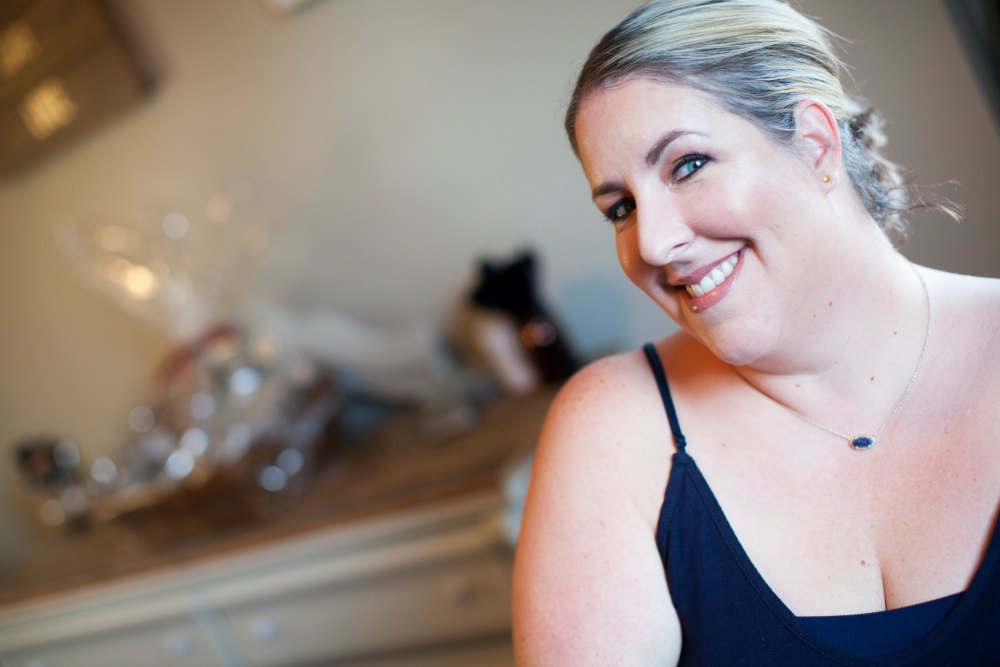 Photo Credit to Erin Cefalu Photography