New Year, new you, right?
If you're anything like me that means that once the holidays pass you may start looking around and figuring out ways you might like to make your life a little easier–you might throw some thing out, re-arrange the furniture, or introduce some new routines to your children (potty training anyone?).
And maybe you want to introduce your children to helping with the laundry and that's where the adorable Sock Spot comes in. The Sock Spot was created by local Neil Pierson. He was born and raised in New Orleans and now he's a physical therapist right here on the Northshore. You know we LOVE our LOCALS.
Neil has turned a family tradition into an inventive product that any family can use.
So what is this Sock Spot? To put it simply, the sock spot is where all your single socks go until their matches are found. Neil has made his adorable and fun so that you can encourage kids to participate in this aspect of laundry time. Four seconds after he dropped the box off at my house, my kids were pawing at it trying to see what fun thing was inside. I assure you they aren't usually this interested in laundry!
Inside the box is a story about about sock pairs and how they stay at the sock spot until they find their match. The sock spot itself can hang right in the laundry! It doesn't take long to get the kids involved and soon they'll be clipping leftover socks for you.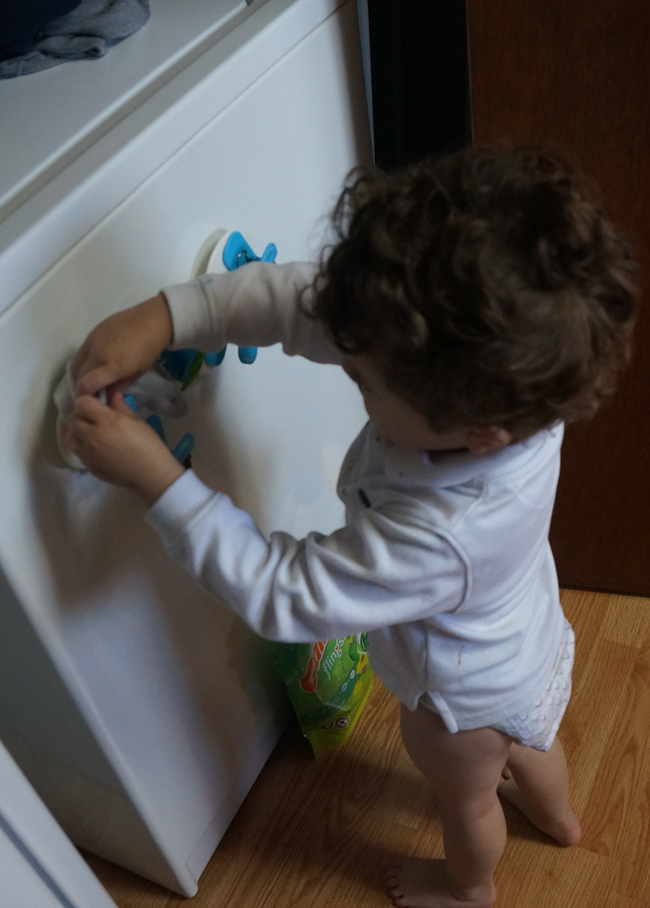 The following two tabs change content below.
Hi, I'm Katy. Mom to four sweet boys ages 10, 6, 6, and 5. It's a loud, messy, chaotic life. I love connecting with other parents and am so glad you stopped by today!