Planning a party for a boy and a girl at the same time can be tough. My friend Mary Katherine was putting together a party for her son and a friend's daughter who were born at the same time, but so many of the themes out there are strictly for a boy or a girl–rainbows, fire fighters, etc. Along with her friend, they put together a spectacular party that works for boys, girls, or both! The theme? Mickey and Minnie Mouse: Oh Twoodles! Even better? Most of the decorations were put together inexpensively with brightly colored poster boards and disposable table cloths.
Here's a look.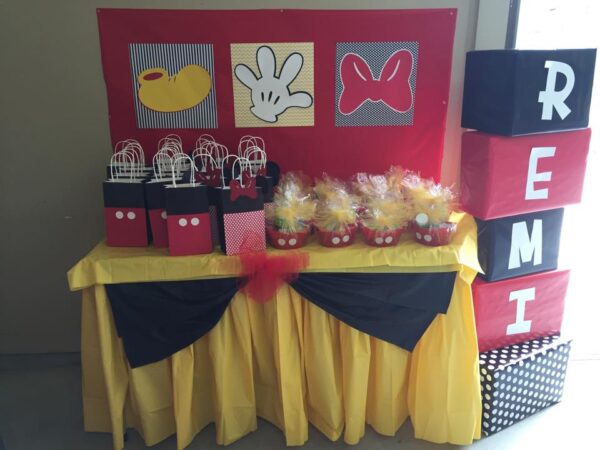 The favor table was decorated with lots of vinyl table cloths. The background was done with craft paper.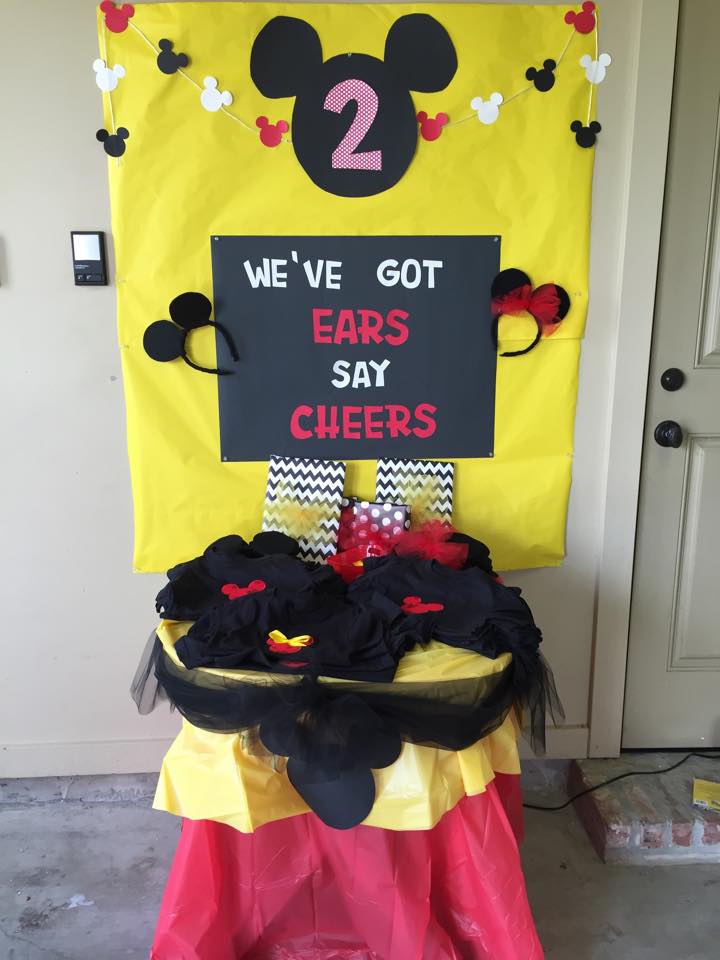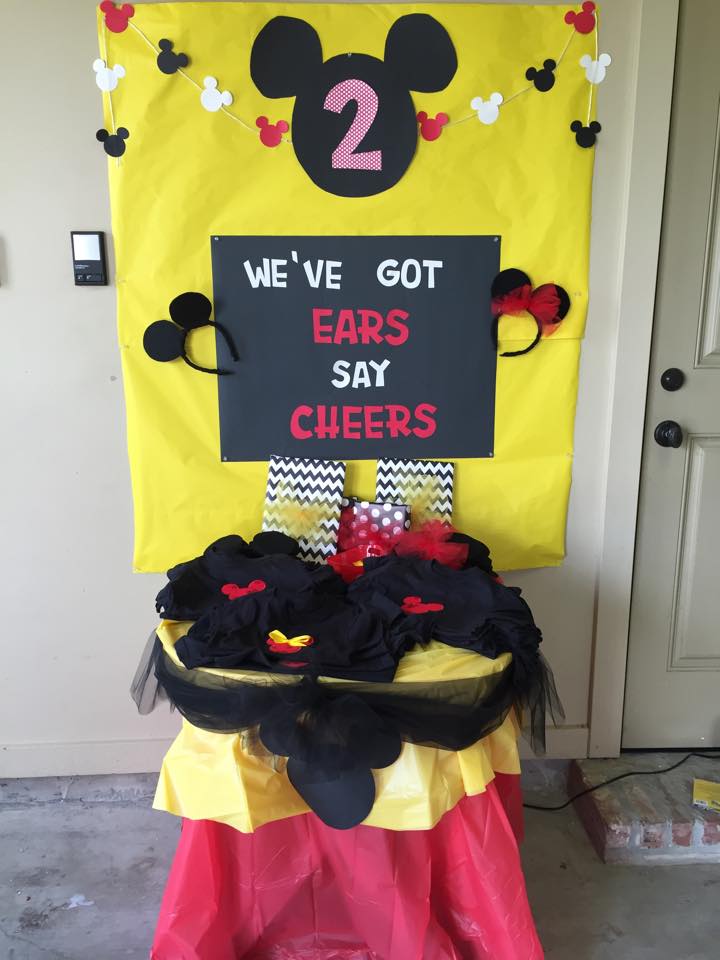 Homemade ears were made out of head bands and stiff felt.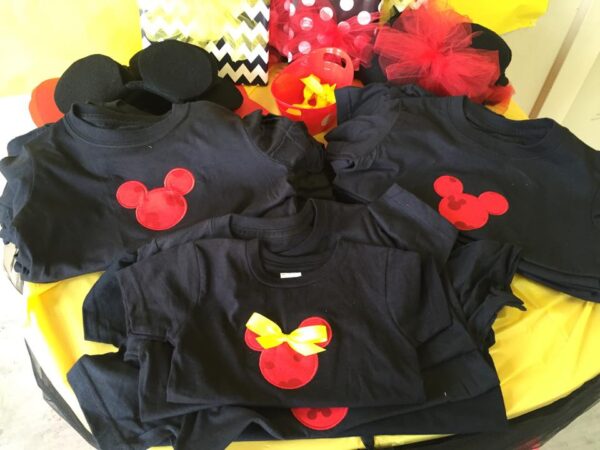 Each guest brought home a Mickey or Minnie t-shirt made by the hostesses.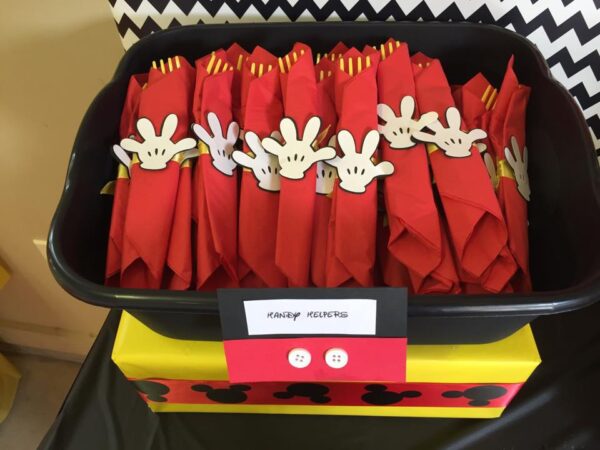 Brightly colored plastic utensil match the theme. Place cards were adorned with standard buttons using glue.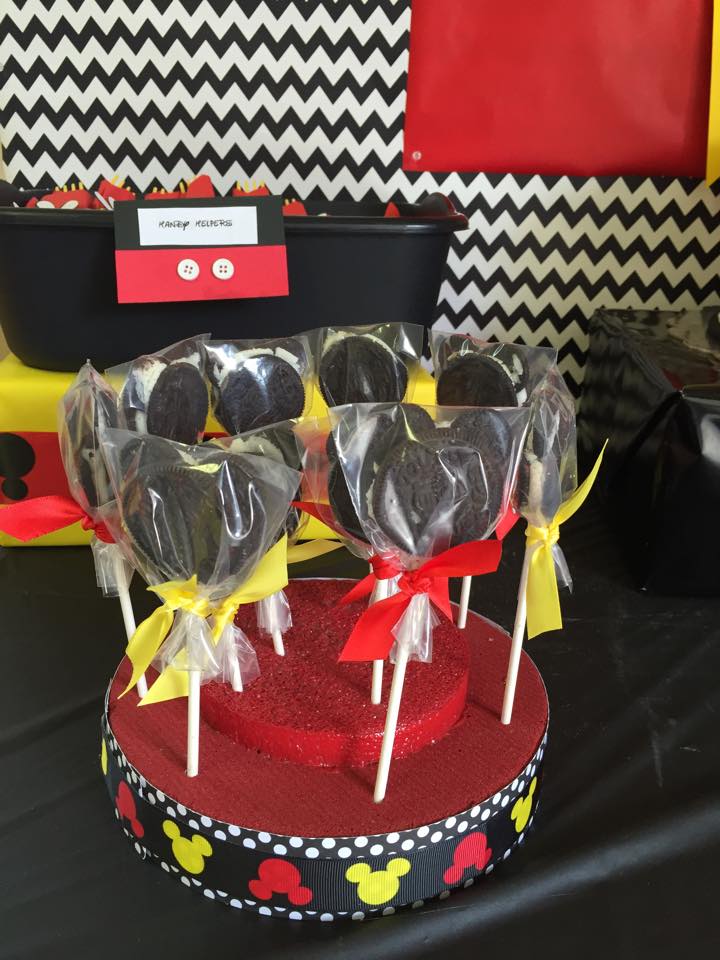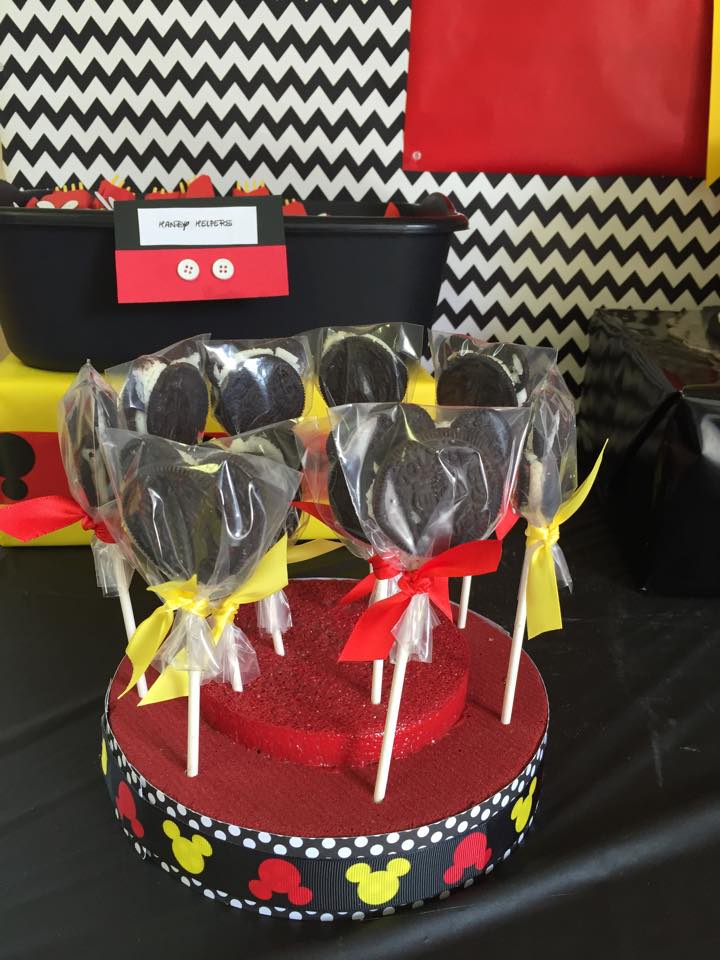 Styrofoam and ribbon come together to create this layered display. Notice those lollipop have ears!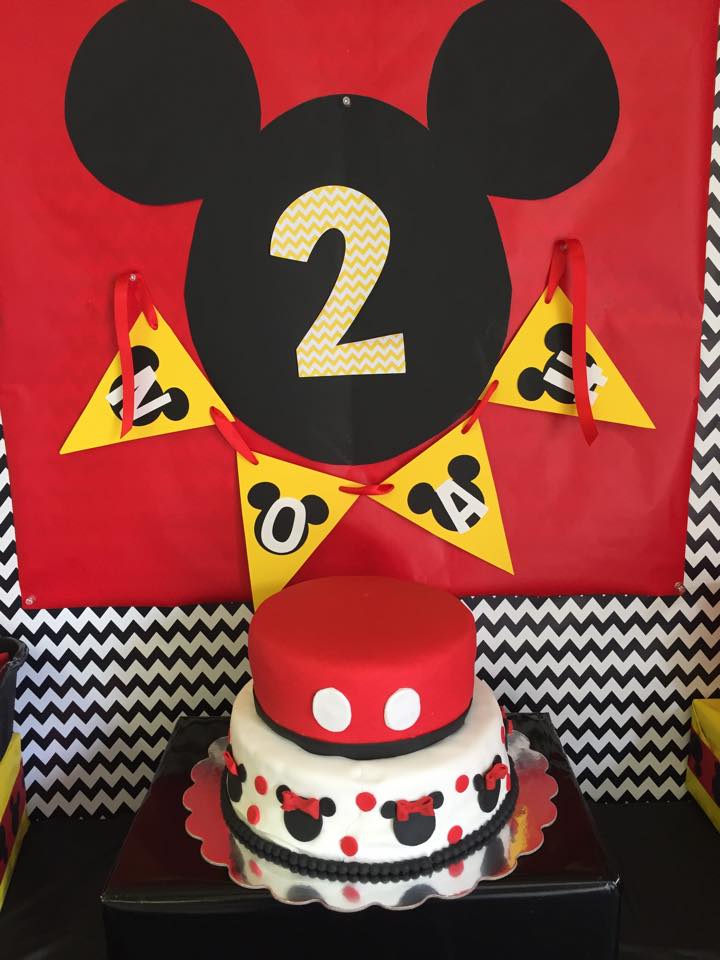 Lots of paper and ribbon help show off the custom cake.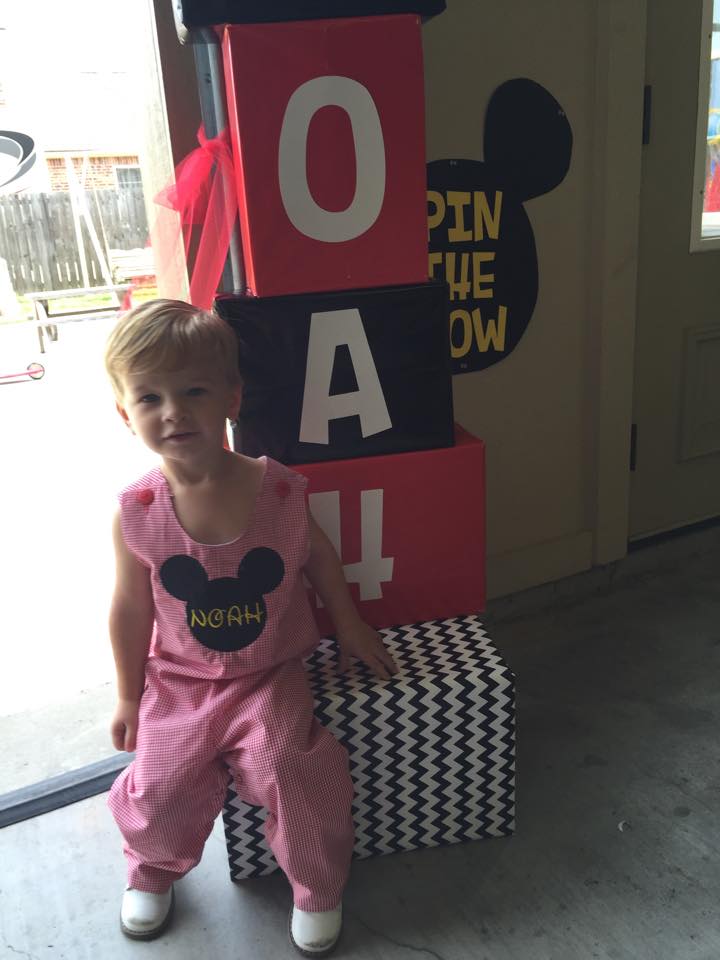 Boxes covered in wrapping paper create an adorable photo area for the guest of honor. In the background you can spot a homemade version of pin-the-tail on the donkey–pin the bow on Minnie!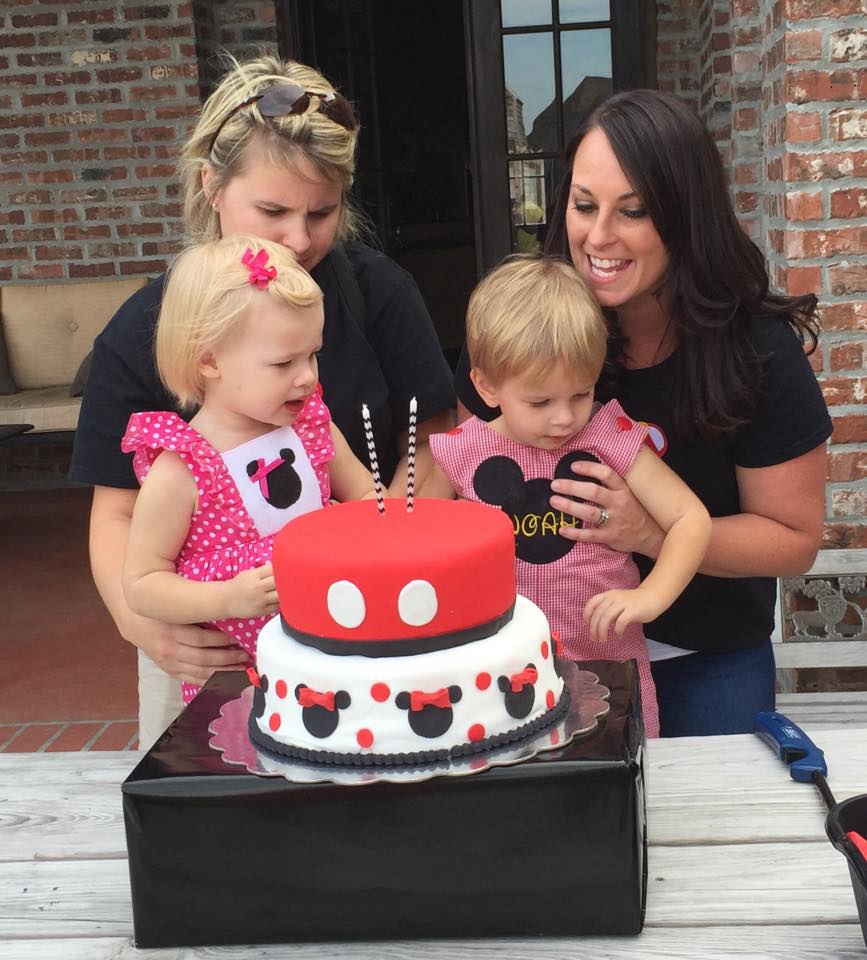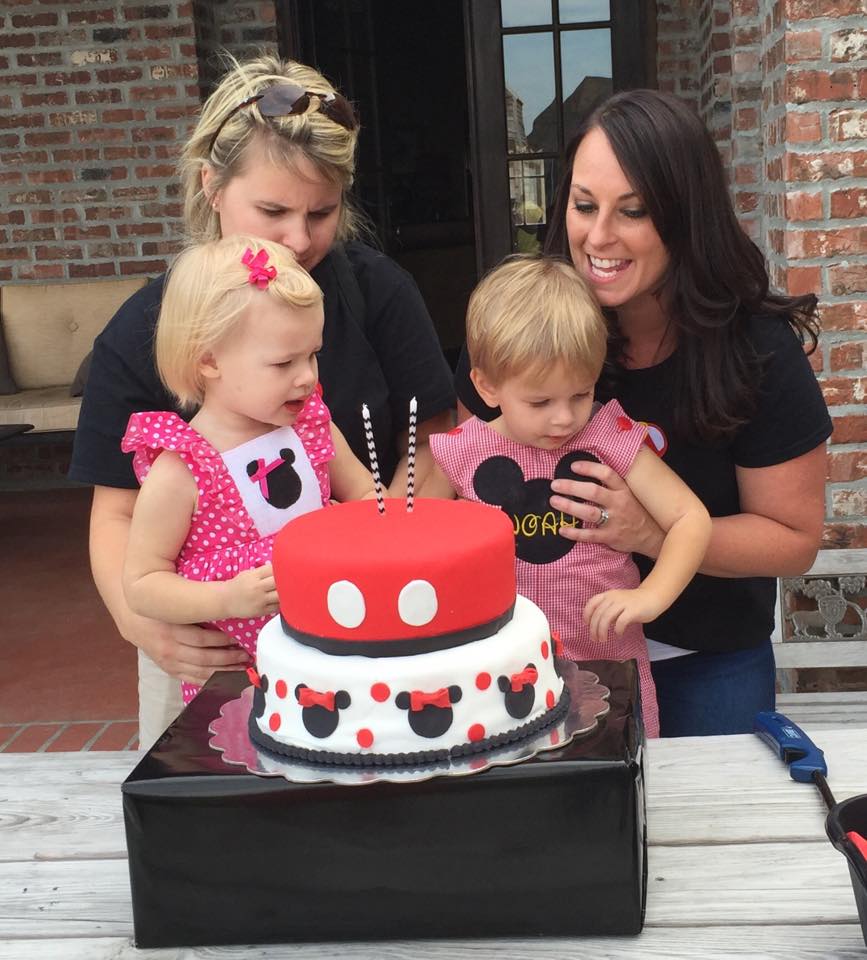 The two guests of honor get ready to blow out their candles (I suspect they're more interested in that lighter, though)
Loved this party? See Noah's first birthday party here.
Looking for more birthday party inspiration? We've got a whole section on our site just for that–be sure to check it out!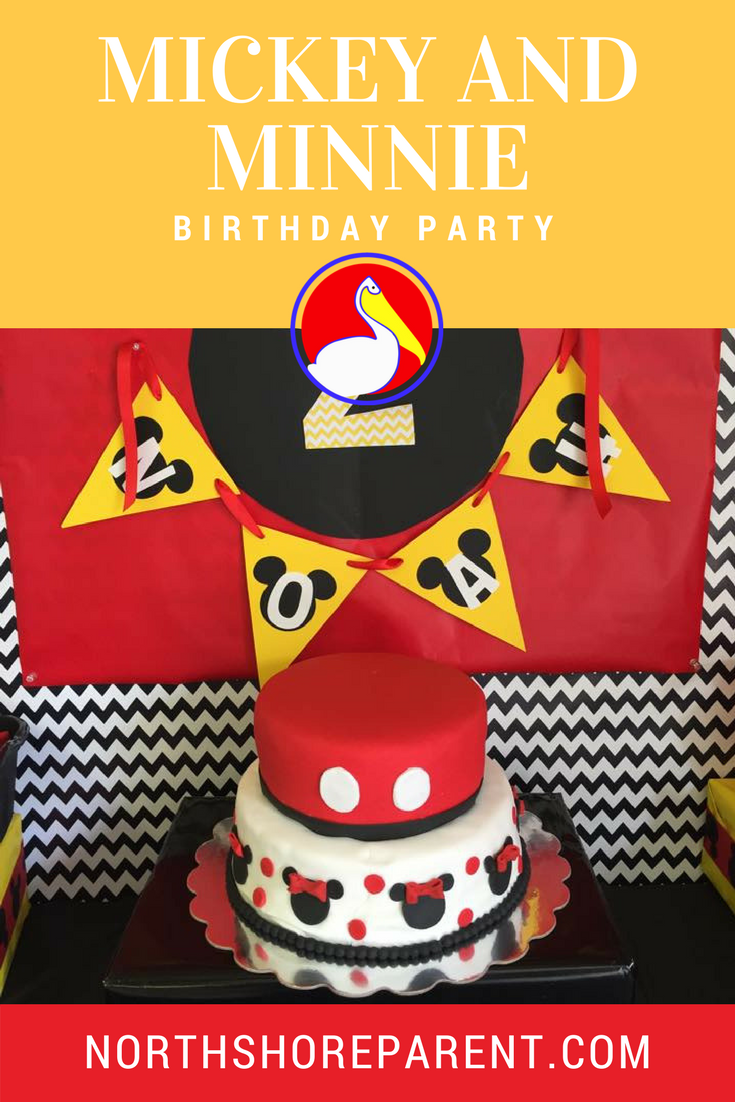 The following two tabs change content below.
Hi, I'm Katy. Mom to four sweet boys ages 10, 6, 6, and 5. It's a loud, messy, chaotic life. I love connecting with other parents and am so glad you stopped by today!