NOLA ChristmasFest just opened for its third year, but like many New Orleanians this was the first year I've heard of it. I was invited to come check the Fest out for a media preview so I went with my husband and my twins, age four.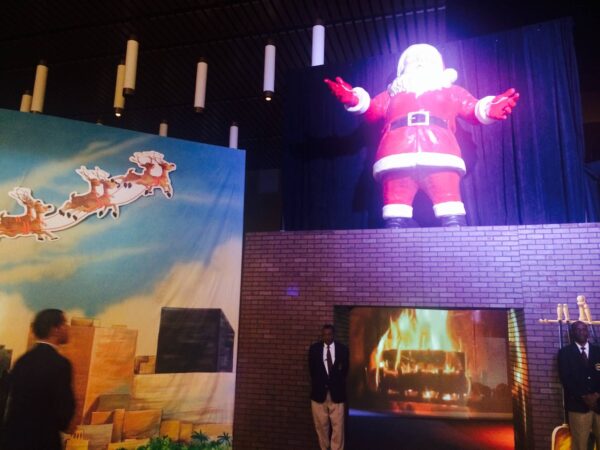 This was not a regular event so we were admitted for free, but tickets range from $15-$20 if you want unlimited rides, ice skating, and inflatables. Older persons who are there mostly to look can buy a general admission ticket for just $5. Children two and under get in free with an adult. You can get the full breakdown on their website.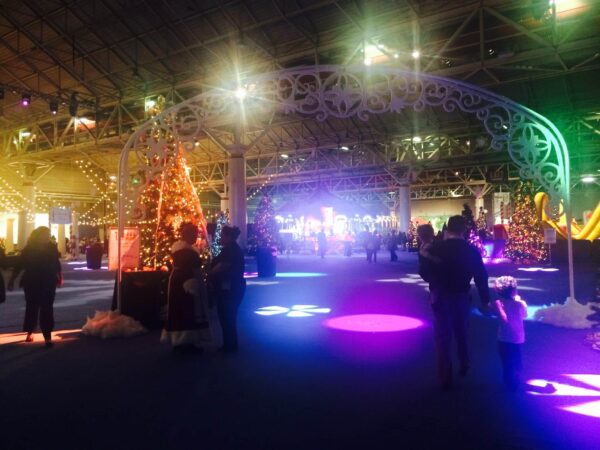 This event is beautifully put together. There are a number of beautiful light displays outside on Convention Center Boulevard and the entrance was flanked by two attendants there just to welcome guests. Inside the fest there are attendants working everywhere–all of them friendly. Each ride and area has been given a Christmas title. There's a zone for inflatables, a large maze and a smaller one for smaller kids, a craft area, a carousel, an area for Santa pictures, a carousel, dozens of decorated Christmas trees, and the biggest draw of all. . . an ice skating rink.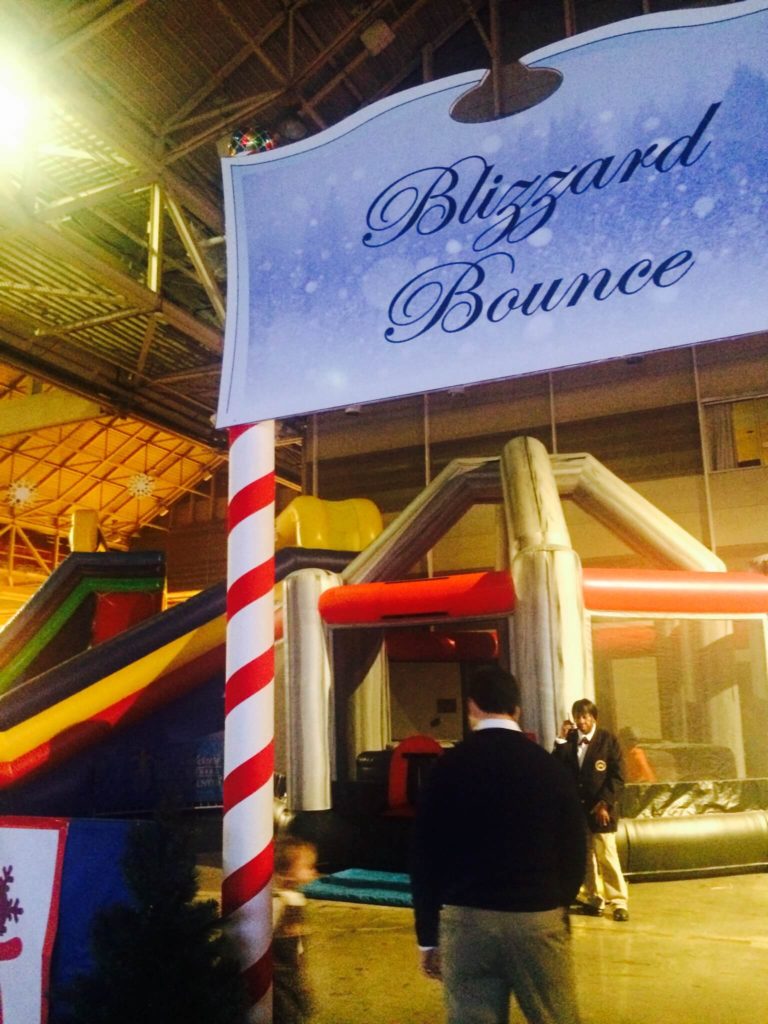 My twins had an amazing time. One of them actually sobbed when it was time to leave. I think, however, that the best age for this event is probably a little bit older. I ran into a friend who was there with her six-year-old who was having the time of her life. So while the littles will have fun I think this event would be especially great if you have slightly older kids and are looking for an event that they will enjoy. I would plan to spend several hours if you go–ninety minutes wasn't enough for my boys and I had to promise them they could come back another day. There's just so much to do that you need plenty of time to go on each item.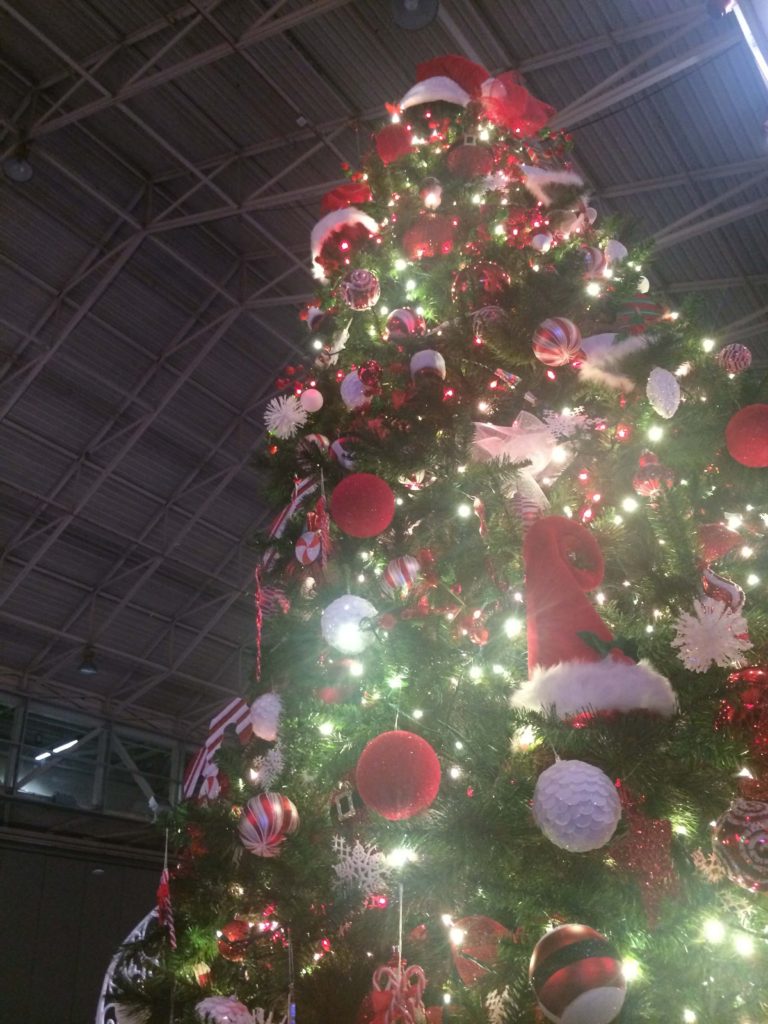 If you're looking for a fun, exciting Christmas event then this is it. As I said before, I think it's probably especially good for kids who have outgrown some of the stuff for younger kids. And there is, of course, ice skating. How many times do you get to go ice skating in New Orleans?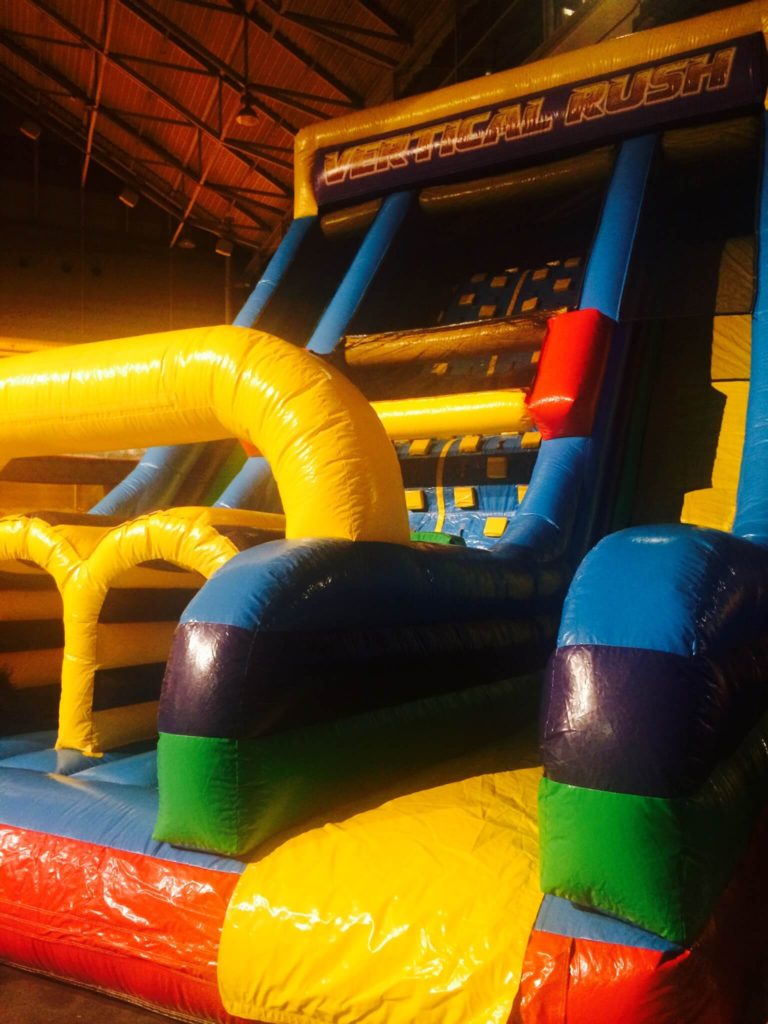 The following two tabs change content below.
Hi, I'm Katy. Mom to four sweet boys ages 10, 6, 6, and 5. It's a loud, messy, chaotic life. I love connecting with other parents and am so glad you stopped by today!