It's no secret that we really like local children's author, Rhonda Johnson Valladares. We wrote a post about Rhonda back in November when I first realized she lived right here on the Northshore. Anyone who meets Rhonda is sure to be captivated by her amazing spirit and enthusiasm. Recently Rhonda heard about our Easter Egg benefit and immediately messaged me "sign me up!" I hadn't even thought about having vendors and she suggested selling her books with a portion of the proceeds going to NFHF. How wonderful is that?Well, all of Rhonda's hard work has paid off because her books have recently been accepted at all area Barnes and Nobles. That's right! She's on the shelves in Mandeville starting this weekend and will be in Metairie and Baton Rouge in May.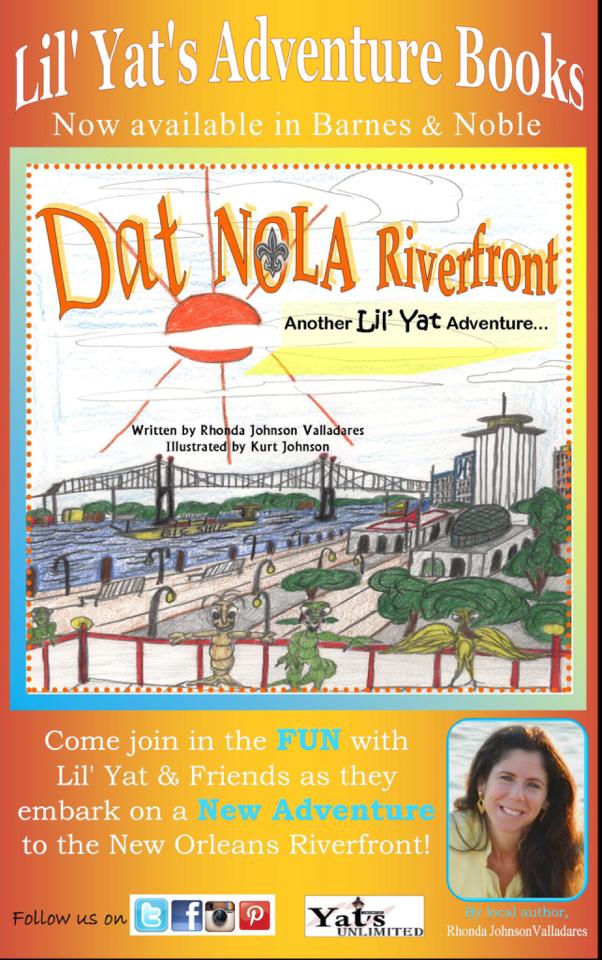 The timing is perfect too because Rhonda just released the eighth book in the Lil' Yats series–Dat NOLA Riverfront. Rhonda's books star a crawfish named Lil Yat and an alligator named Drexel. When I say kids are just drawn to these books–I'm not kidding. I've worked several events with Rhonda and she always has a collection of little people crowded around her table.
This Saturday Rhonda will be signing books at the Mandeville Barnes and Noble at five o'clock to celebrate. So head on over there and support this wonderful woman who is so involved in our community.
Congratulations, Rhonda! We're so proud of you!!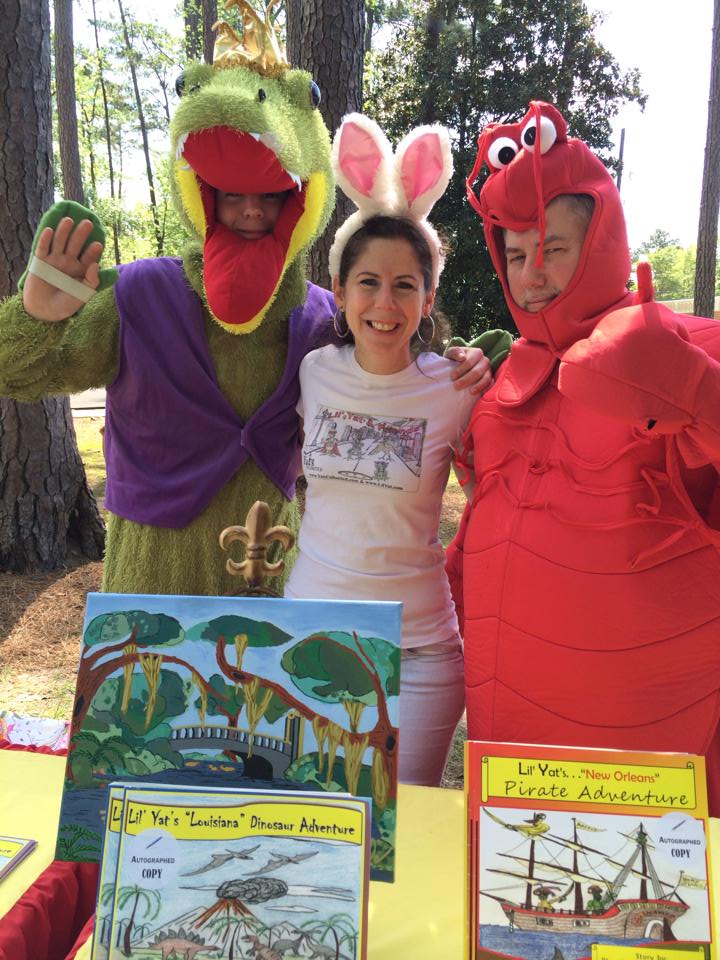 The following two tabs change content below.
Hi, I'm Katy. Mom to four sweet boys ages 10, 6, 6, and 5. It's a loud, messy, chaotic life. I love connecting with other parents and am so glad you stopped by today!