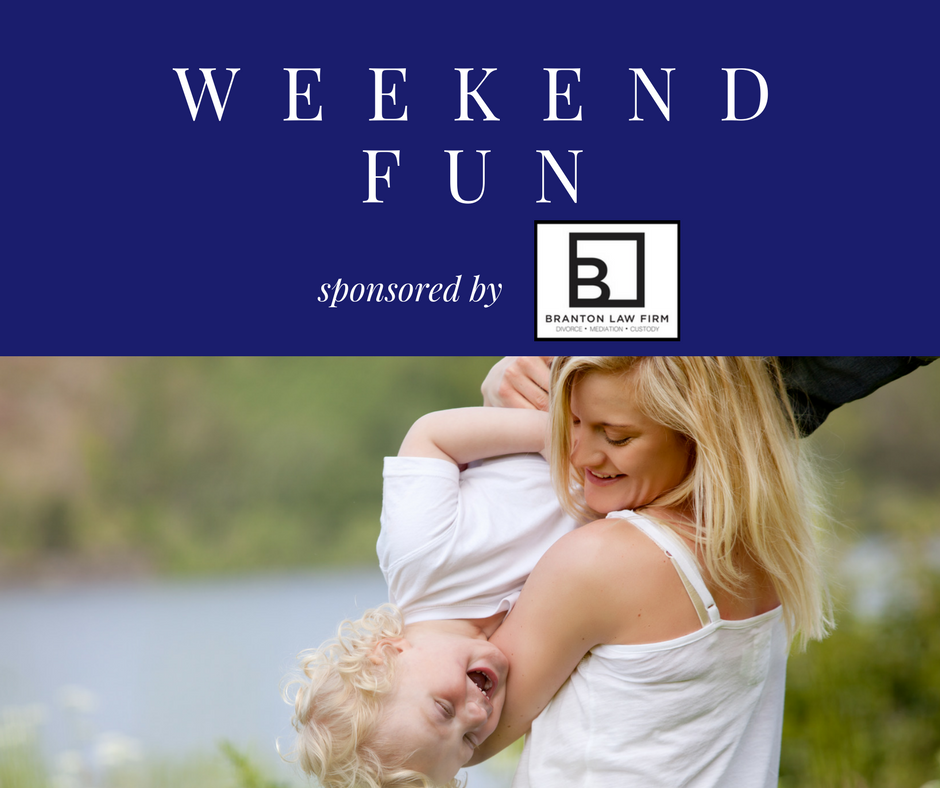 FRIDAY, May 26TH, 2017
Sunset at the Landing. 6PM. Columbia Street Landing. Features Jess Kerber and The Magnolia Sisters.
Bingo. 6:30PM Abita Springs Town Hall. All ages welcome. Six and under need not play. Children 6-12 must play at least a 6/10 pack–$7.00. Children 13 and older must play at least 10/12 pack–$15.00.
Columbia Street Block Party. 6:30-8:30PM. The Columbia Street Block Party will consist of a free car show, and live entertainment at local venues. The perfect way to kick off your weekend!
Movie Night at the Trailhead. 8PM. Mandeville Trailhead. Concessions will be available for purchase. The movie will be Moana.
SATURDAY, May 27TH, 2017
Covington Farmer's Market. 8AM-noon. Field next to the Courthouse.
Camellia City Farmer's Market. 8AM-Noon. 333 Erlanger, Slidell.
Mandeville Community Market. 9AM-1PM. Mandeville Trailhead.
Hammond Farmer's Market. 9AM-3PM.
Covington Art Market. 9AM-1PM. Covington Trailhead.
Summer Reading Challenge Kickoff. 10AM-Noon. Slidell Library. Children, Teens, Adults and Families are invited to help us kick off the Build a Better World Summer Reading Challenge with a Maker Faire. There will be robotics, art, crafts, DIY projects and lots more. We will have demonstrations by local makers too. No registration is required. No food will be served. Stop by anytime between 10-2 and Make something!
Pete the Cat and Cool Cat Boogie Storytime. 11AM. Barnes and Noble. A brand-new story from New York Times bestselling author-illustrator team James and Kimberly Dean where Pete the Cat is learning a new dance — the Cool Cat Boogie! Activities to follow.
Ponchatoula Wii Saturday for All Ages. 1-2PM. Ponchatoula Library. Visit the Ponchatoula Library to play Wii games on the big screen television!!!
Family Wii. 1-2PM. Hammond Library.
Author Signing. 1PM. Barnes and Noble. Todd Michael St. Pierre signs his newest children's book Chicory and Roux: The Cajun Mouse and the Creole Mouse. 
Cajun Dance. 7-10:30PM. Abita Springs Town Hall. Abita Springs Town Hall. Lessons from 7-7:30. Live music from 7:30-10:30PM. Admission is $8/person. $6 for members.
SUNDAY, MAY 28TH, 2017
Mandeville Family Reunion. 10AM-7PM. Mandeville Lakefront near Lafayette Street. Live music all day. Visit their website for information on parking, prizes, and more.
Abita Springs Farmers Market. Noon-4PM. Abita Trailhead.
About Our Sponsor
With over 30 years of experience, Branton Law Firm aggressively represents clients in the areas of personal injury, family law, mediation, criminal defense, special needs law, and workers' compensation cases.
Charles Branton represents clients in St. Tammany, Tangipahoa, Livingston, Orleans, Jefferson, and Washington parishes as well the Louisiana 1st, 4th and 5th Circuit Courts of Appeal, and before the Louisiana Supreme Court. He also represents clients in federal courts.
They are available to answer your questions and give you sound guidance no matter your personal situation. Don't risk peace of mind, income, or your freedom by going-it-alone during your case. If you are looking for an experienced attorney to handle your legal issue, put your trust in Branton Law Firm.
Call 985.807.1410 today for a complimentary consultation or visit us at one of their two Northshore locations in Mandeville and Slidell.
The following two tabs change content below.
Hi, I'm Katy. Mom to four sweet boys ages 10, 6, 6, and 5. It's a loud, messy, chaotic life. I love connecting with other parents and am so glad you stopped by today!