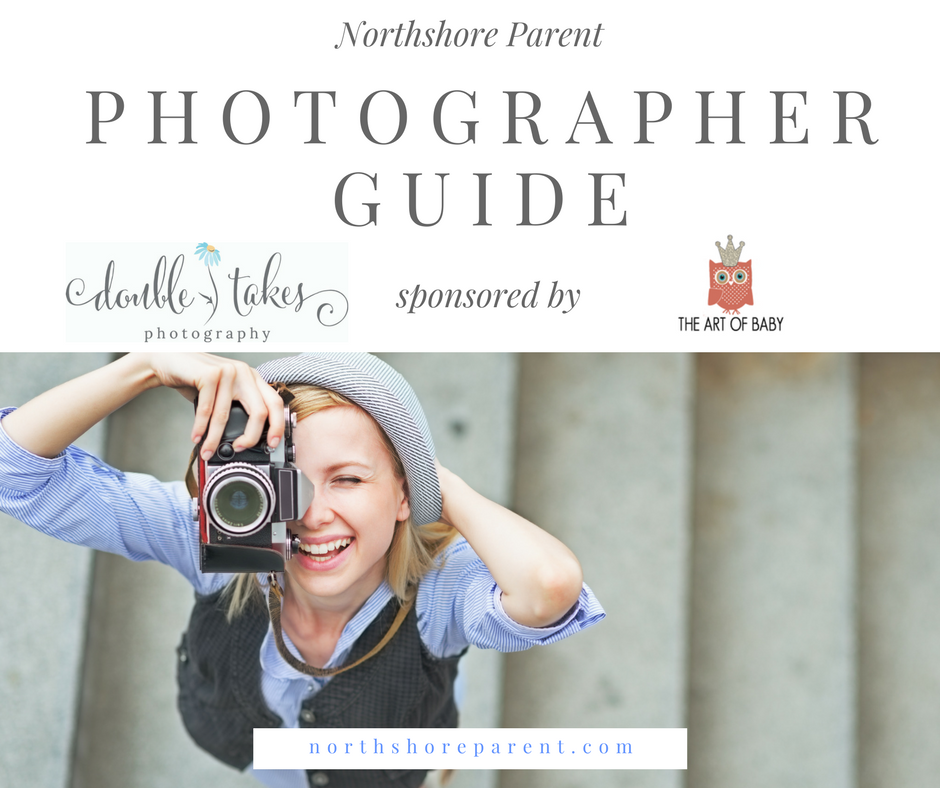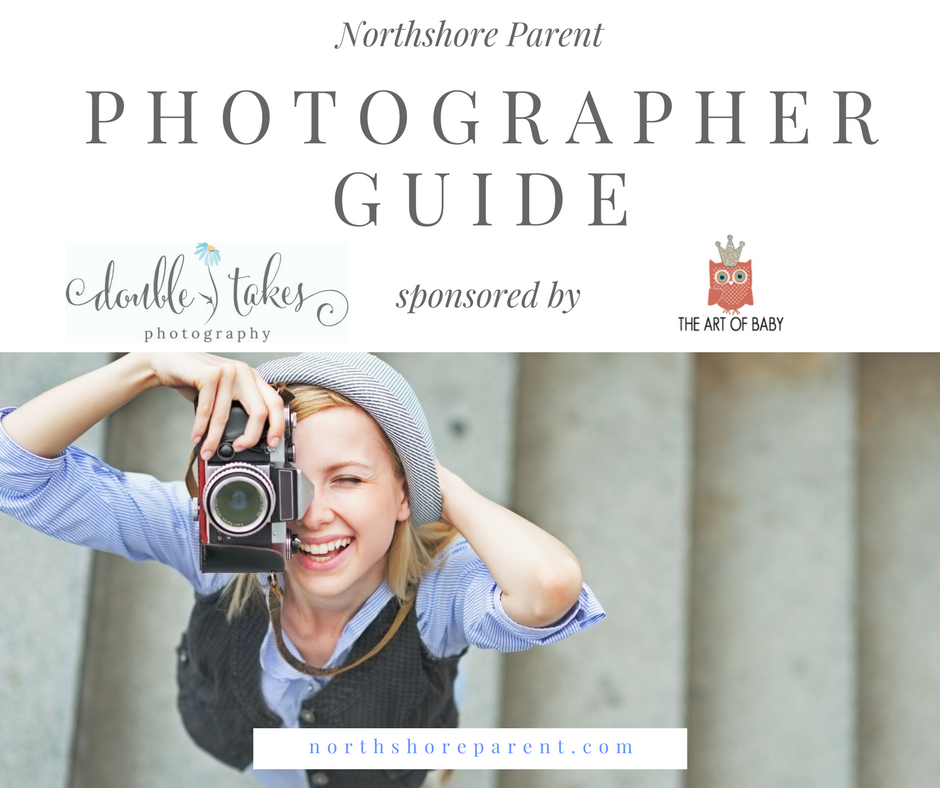 No one can deny the value of pictures. They are the first things we grab when we evacuate and we might even find ourselves showing them to strangers we've just met. Having some nice pictures of your family is something you'll never regret spending money on. So without further ado, here is the Northshore Parent Photography Guide for 2017. Participants must pay a fee to participate, but choose who we invite, so you know that you're getting a good photographer no matter who you choose.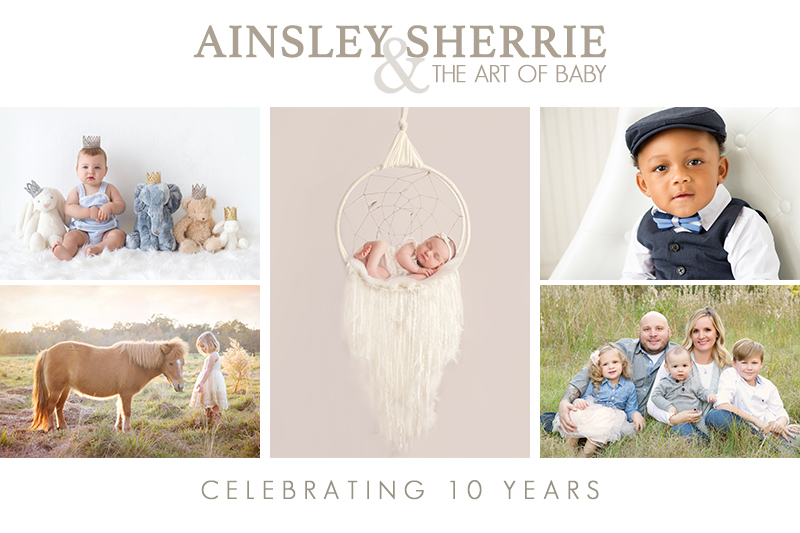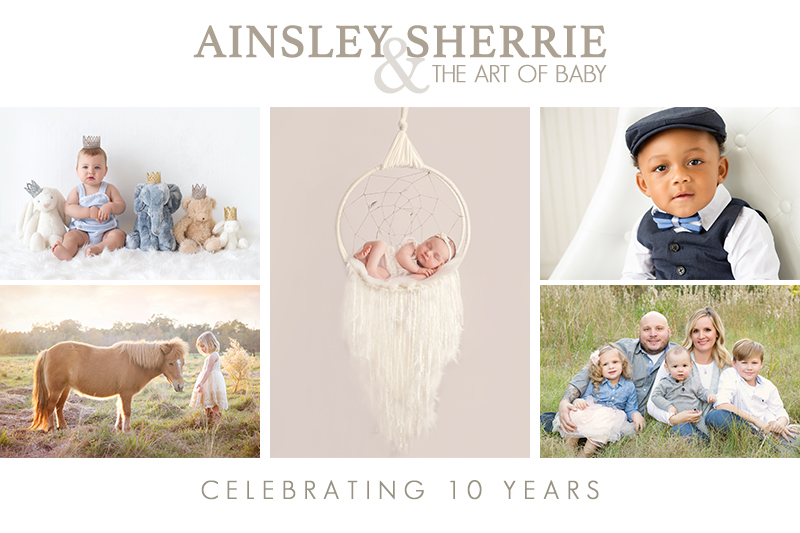 Ainsley Sherrie and The Art of Baby
Ainsley Sherrie is a professional portrait photographer who photographs maternity, newborns and young families. Ainsley has specialized in newborn photography for the past 9 years under her brand "The Art of Baby". Clients have the choice to come to her natural light newborn studio. located in Historic Downtown Covington's Art District, or to have an in-home lifestyle session. Ainsley Sherrie & The Art of Baby offer a full-service luxury experience. Clients never have to figure out what to do with all the images after the session. Through an upfront session consultation the client's goals and ideas are noted and the session is designed and photographed purposely to allow for heirloom products to become art that coordinates with each one's home decor.
985-249-0484
609 E Boston St, Covington LA 70433
Find Ainsley Sherrie custom portraits on Facebook
"Ainsley was highly recommended to me, by one of my good friends, for my second baby. She couldn't say enough great things about her session with The Art of Baby, so I booked. And am so glad I did. Our session was wonderful. She was so patient and kind with my boys. She was organized and moved from one set to another making sure she captured the images I requested as well as the ones she knew I would love. When I left her studio that day I was impressed, but when I came back for my presentation, I was blown away. Every single one of her images were beautiful and innovative. As I watched the presentation, I kept thinking, how will I choose? But, there was no opportunity to get overwhelmed, because she had suggestions and unique ideas to achieve everything I wanted within my budget. She made it so easy. So, when we found out we were having a third (my precious baby girl), there was no question who I trusted more with my new baby's moments than Ainsley." ~Robin G Frazier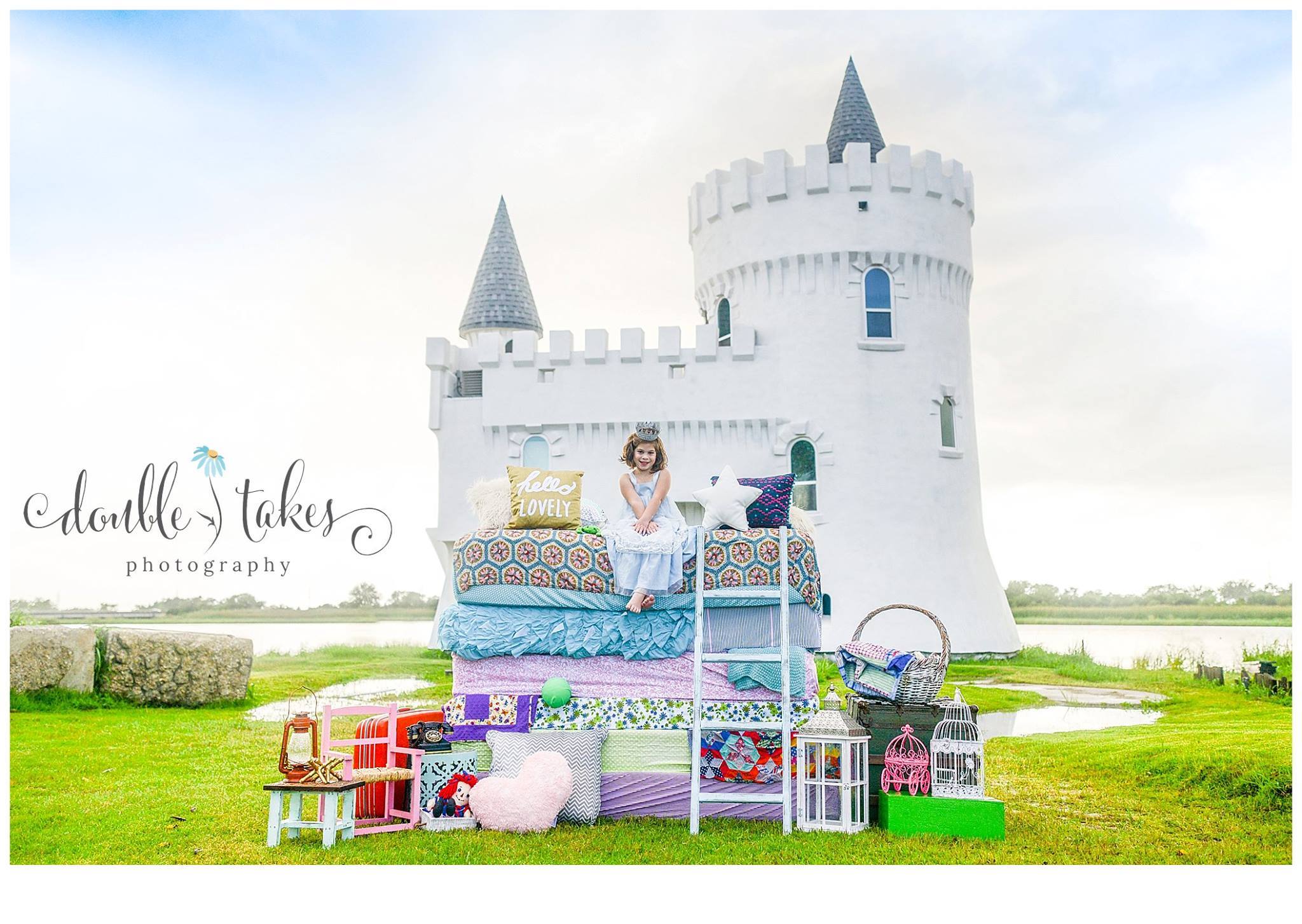 Double Takes Photography
I am a photographer that specializes in Senior sessions, Tween sessions, Mini Sessions, and family sessions. I am also a mom to fraternal twin tween girls, and the wife to the most amazing man ever. I am a lady who was lucky enough to find her passion in life. I love life and want to live each day to the fullest and to have those memories in print. I have always had a love for photography, and was always the girl with the camera. I graduated from the University of Southern Mississippi with a degree in Deaf Education, and taught deaf kiddos before I had my children. I then became a stay at home mom to the most amazing twin girls, and the madness began with the photo taking of every second of their life. I had friends ask me to start taking their kiddos pictures, and slowly it went from a hobby to a full time job. It has been an amazing crazy ride, and I can say I am one of the VERY lucky ones…I get to have a job that I truly love and enjoy! This passion of mine has turned into a full time job and I would say I am one of the luckiest ladies ever!
985-807-4872
www.doubletakesphotography.com

Cara Jouglard Photography
Raised in New Orleans and now located in Pensacola, Florida, Cara Jouglard Photography is a vacation photographer who specializes in the moments that tell each family's story. She's the perfect person to call for those family beach sessions you've always wanted to take. Cara approaches each session with eye for detail and a passion for telling stories. Let her help tell your family's story with impeccable images taken in the most-beautiful of places.
504-312-9939
Cara Jouglard Photography on Facebook.
Cara Jouglard Photography on Instagram.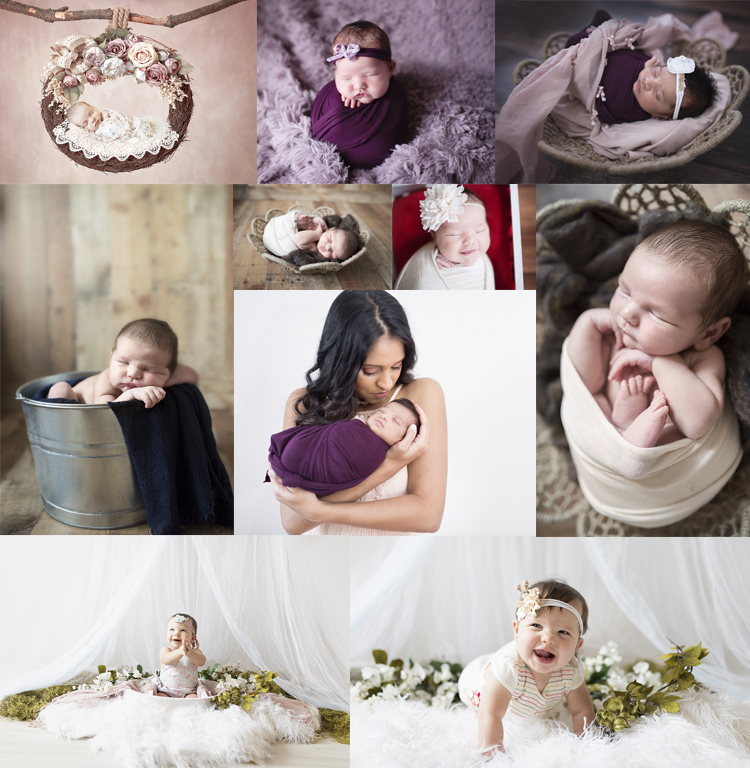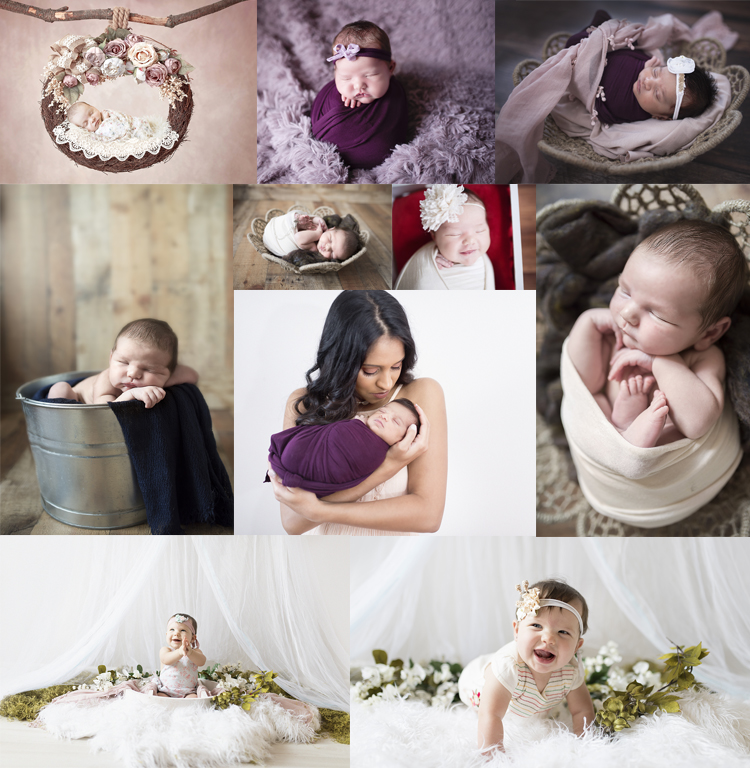 Four Loves Photography
Four Loves Photography is a Professional Full-Service licensed Photography Studio located in Covington, La. specializing in maternity and newborn Portraits. Also catering to Families and babies first year. We are known for our timeless, yet artistic style and the friendships we strive to build with each family. Our studio is designed for the perfect light for natural newborn and baby photography , providing you and your family a cozy and safe place for your littles ones portraits. Our family and maternity sessions are done within some of the most beautiful parks here in St Tammany Parish. Everything needed for a newborn session to come to life is here at our newborn studio. We combine standard portraiture with lifestyle to achieve a unique but also personal touch to your session.
985-205-2318
70437 11th street Covington, La 70433
Four Loves Photography on Facebook
Four Loves Photography on Instagram
"Destany was absolutely amazing. My daughter's newborn pictures came out perfect and I had the best experience with her. All of my daughter's pictures will be done here! I will not go anywhere else." -Ashley Simpson

Erin Cefalu Troxclair Photography LLC.
Hi! My name is Erin Troxclair. I am a natural and studio light photographer. My style is quite simply to document the world around me and draw viewers into "a special moment in time." I love to capture details which keep my clients in the present, yet helps them to recreate memories of the past. I strive to have my photographs become a reflection of happy times. I especially enjoy "snapping" candid moments in a natural environment. My love of outdoor sessions allow me to capture mood, light, and composition. My inspiration comes from special moments we sometimes lose to memory. I hope to unlock those memories through my lens.
504-444-9823
67077 Thackery St. Mandeville, LA 70471
http://erincefalutroxclairphotography.com/
Erin Cefalu Troxclair Photography on Facebook
Erin Cefalu Troxclair Photography on Instagram
"Erin is a super talented professional! My husband and I won a session with her in a charity auction, but needed to use it before we traveled home to California and we had a very limited schedule. Erin worked us in and wow-we were so impressed. My 18 month old daughter was hesitant at first, but with Erin's expert guidance, was soon hamming it up for the camera. We were delighted again when we saw the results. The photos were simply gorgeous! Erin's keen eye, ability to connect with children and her professionalism are top notch. We hope to get a session with her next time we are in town." -Kristina Gentleman

Linda Lea Photography
Linda Lea Photography, located on the Northshore, specializes in maternity, newborn, baby's first year, children and families. Our style is timeless with hints of vintage, shabby chic, and a lil southern charm mixed in. From the moment you walk in our studio you know you will be taken care of like family. We are a full service studio starting with a personal consultation to determine our clients wishes and vision all the way to the delivery of your heirloom products that you have so carefully chosen. Linda Lea Photography stays current on any and all posing and safety techniques. The lady behind the lens, Linda Duhon, was born and raised (on the playground is where I spent most of my days) on the Northshore where she currently resides after graduating from SLU in 2005. Linda is a "boy mom", wife, animal snuggler, baby whisperer, Gilmore Girls obsessed, lover of light and all things photography. It is her absolute goal to create the best images and offer the best products to preserve your mark in your family's history.
985-710-6565
3995 Pontchartrain Dr. Slidell, LA 70458
Linda Lea Photography on Facebook
Linda Lea Photography on Instagram
  "No wonder this lady has all 5 star reviews! Just had my maternity session with Linda and I couldn't be more excited about it! In my experience, taking professional photos can be quite stressful…from picking out your outfit to choosing the perfect location, and that's all before you throw a toddler into the mix! What made this experience stand out for me, though, was the level of communication Linda had with me throughout the entire process. She was always available to answer any question I had and helped me feel prepared for the day. During the session, her personality and professionalism made ALL the difference. She was excellent with my toddler…so patient and kind with him and made us all feel at ease. I already know the photos are going to look gorgeous because her portfolio speaks for itself. I'm just so grateful that I did my research when choosing a photographer this time, because it made all the difference. I promise y'all she's worth every penny (and more)!!! Thanks so much Linda and can't wait to do our newborn session together!"   –Susan F

Amber DeJean Photography LLC
With nearly 10 years of experience, Amber specializes in maternity and newborn portraiture, baby's first year and wedding photography. Sessions are available in our Madisonville, La. studio as well as on location on the Northshore, Southshore and surrounding areas. My passion for photography grows stronger and stronger with every session, even after all of these years. Every baby I snuggle, every bride I hug, every grandmother I meet brings me more joy than I can express in words. Time with our families is precious and the moments fly by in a blink of an eye. I hope to capture those moments for you so you can hold onto them forever.
985-277-9263
Amber DeJean Photography on Facebook
Amber DeJean Photography on Instagram
We love, love, love Amber DeJean Photography! We traveled from the South shore to the North shore to have her take our newborn pictures and decided to go with her Grow with Me Plan. It is worth every single cent. You can tell that she truly loves taking pictures of little ones and will go out of her way to get that picture perfect shot. She's patient, kind, and detail oriented. We are so glad to have her as our newborn photographer and also as our new family photographer. You will not be disappointed in her talent!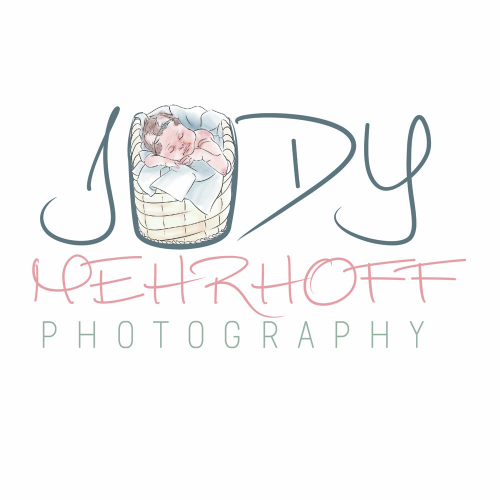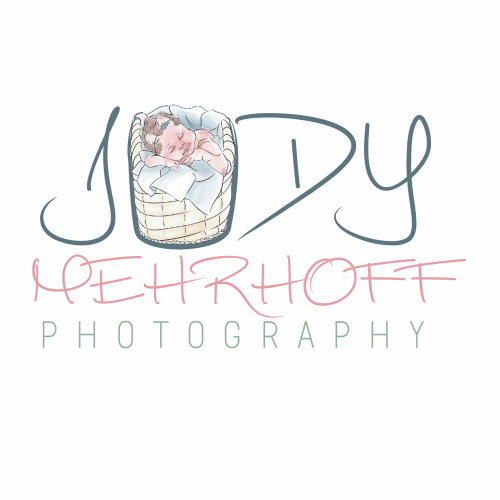 Judy Mehroff Photography
Judy Mehrhoff Photography specializes in maternity, newborn, baby, children, and family portraits in the Southeast Louisiana Northshore including Covington, Mandeville, Madisonville, and surrounding areas. A session with Judy is stress free and fun. Let her capture your timeless moments that will bring back memories for years to come.
985-231-8757
www.judymehrhoffphotography.com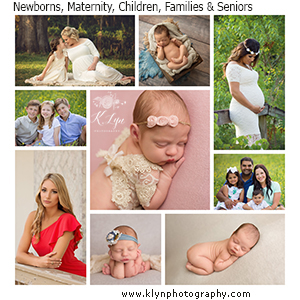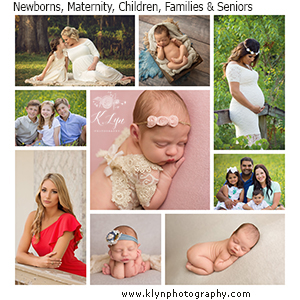 K. Lyn Photography
K. Lyn Photography specializes in Newborns, Maternity, Children, Family, & Senior sessions with a studio in Metairie and in downtown Covington. As a team of sisters (Kiley Lyn & Kasey Lyn), our goal is to provide an amazing client experience with beautiful images to share with family and friends whether in studio or on location. We love to create fun, personalized, and stress-free picture experiences for our families that capture life's priceless moments.
info@klynphotography.com
K. Lyn Photography on the web.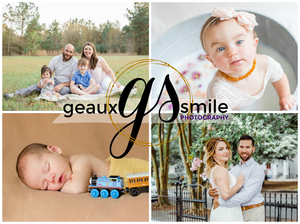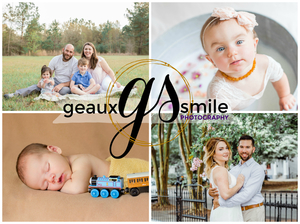 Geaux Smile Photography
Geaux Smile Photography is a fun-loving, family owned portrait photography service that serves the Northshore. Our style can vary from light and airy to dark and moody film-inspired photos that will give you that timeless and classic effect. We aim to bring out our clients' emotions into the photos that we capture. We love to take candid photos and also enjoy directing your pose if you are in need of a little help. We offer a wide variety of Portrait Sessions. From time to time, we also offer themed mini session that is something to look out for every month.
985-302-9554
Geaux Smile Photography on the web.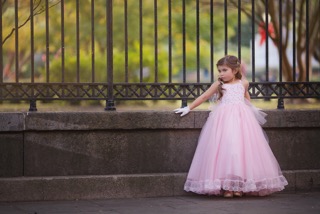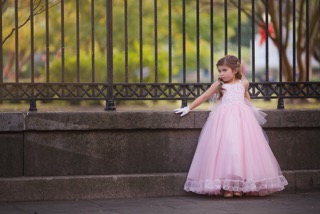 Roxanne Marie Photography
Your family is the most important thing in the world, and I know you want portraits you can treasure and hold close to your heart for the rest of your life. I am a natural light photographer with a unique artistic style and a love for capturing those fleeting moments in time we so long to hold on to. I specialize in portraits for children, families, couples, maternity sessions, pets, and styled model and senior photos. Located in Madisonville, Louisiana and serving surrounding areas. I am also willing to travel! Please contact me at RoxanneMariePhotography@gmail.com to discus your portrait needs.
985-302-9693
Roxanne Marie Photography on the web.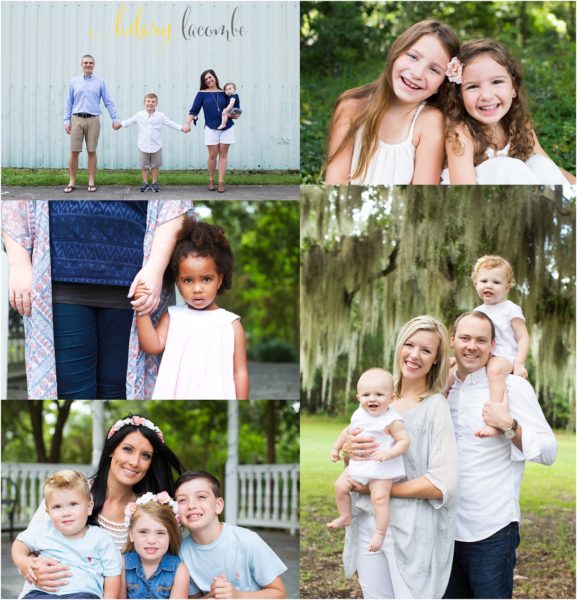 Hilary Lacombe Photgraphy
Hi, I'm Hilary. I specialize in natural light photography. I'm married to my best friend. We have a beautiful daughter and are expecting baby #2 in December. I was a teacher for the past four years and I did photography in every extra moment I had to spare. I recently decided to part ways with teaching to focus on my children and my photography. I now have the ability to put my time and energy into the one thing I love to do! I hope to have the privilege to capture your family's special moments.
985-705-6491
www.hilarylacombephotography.com
Want to be on this list for next year? Email aimee@northshoreparent.com to find out all the details
SaveSave
The following two tabs change content below.
Hi, I'm Katy. Mom to four sweet boys ages 10, 6, 6, and 5. It's a loud, messy, chaotic life. I love connecting with other parents and am so glad you stopped by today!