Featured Summer Camps
30 by Ninety Theater Camp
Mandeville, LA
All campers receive free a t-shirt with registration
Day camp for Juniors
Evening Camp for Seniors
Campers Provide Their Own Lunch
Concessions Available for Purchase
Limited Space Available
Email 30byninety@gmail.com
Camp Abbey
Covington, LA
If you're looking for an overnight camp where children enjoy all the wonders of the outdoors and also experience a life in a Christian community, then you need to check out Camp Abbey in Covington, LA! The summer camp program includes hiking, arts & crafts, sports, boating, archery, swimming, and skits. As a Catholic camp, campers experience various prayer opportunities including Mass, Adoration, the Sacrament of Reconciliation, and much more. Camp Abbey campers grow closer to Christ and have fun while doing it!

Eligible campers are students who have finished 2nd – 8th grade by May 2017.

There are four one-week sessions for boys from June 4 – July 1 and four one-week sessions for girls from July 2 – July 29. Registration is now open and filling up fast! Visit their Facebook Page for a $50 discount code good for the first week of boys camp! Visit www.campabbey.org for more information.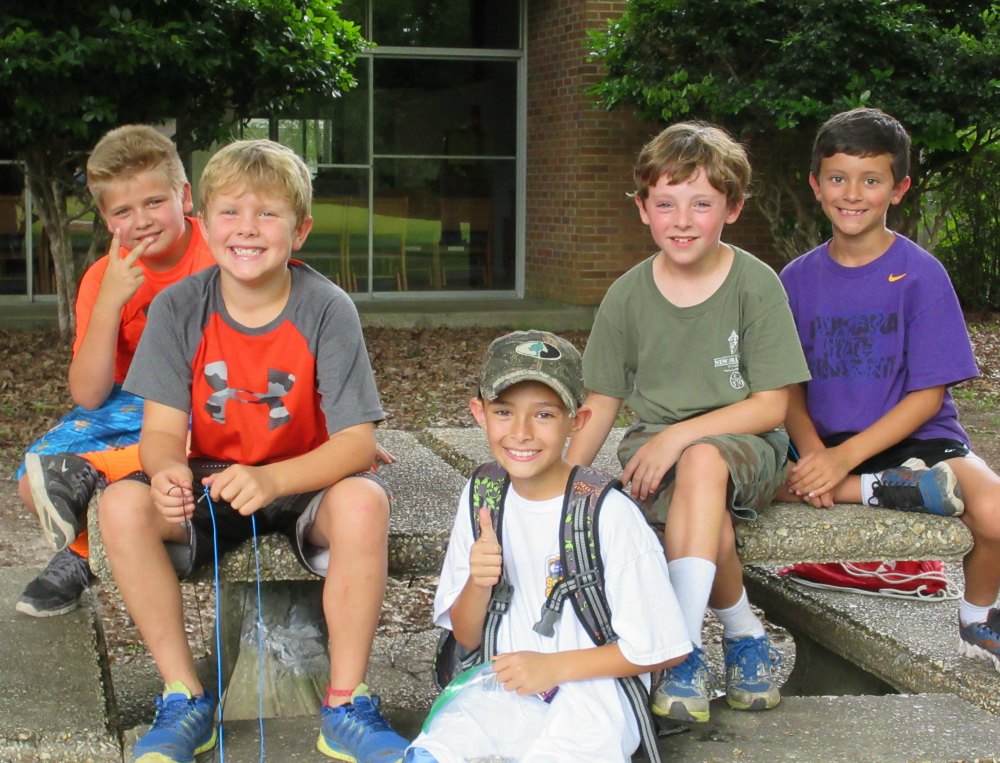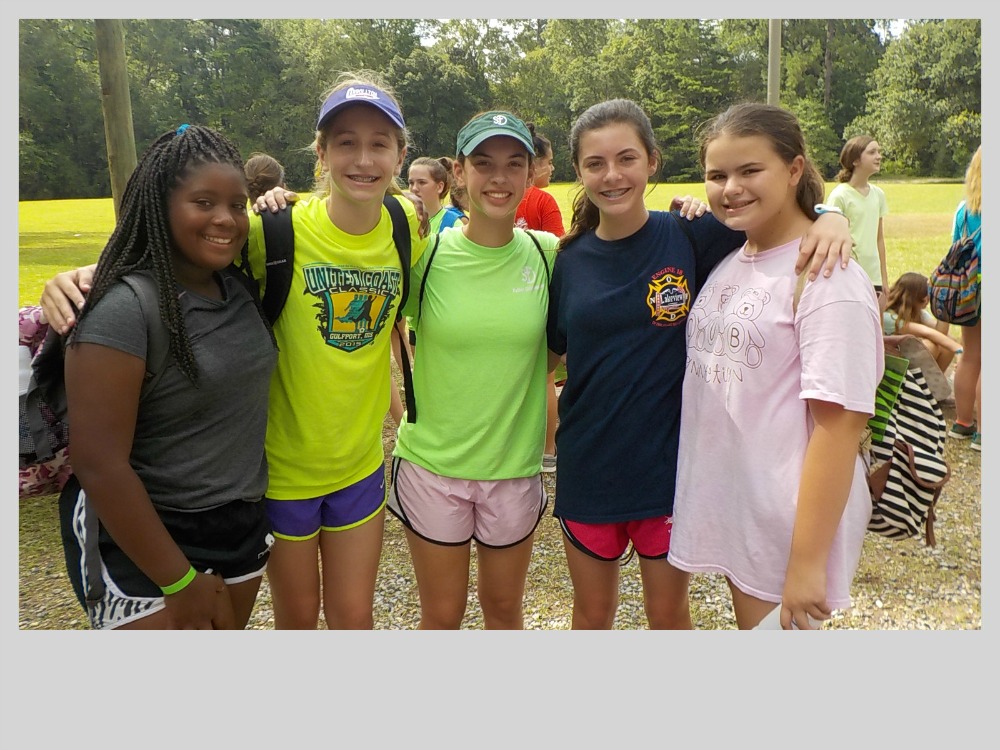 Angel's Grove
Pick your own horse for the week!
Pick your own farm animal
Riding lessons
Riding activities & games
Arts and crafts
Fishing
Water activities (weather permitting)
Snacks & drinks
FREE camp T-shirt!
Horse show at the end of the week
Award certificates and horse ribbons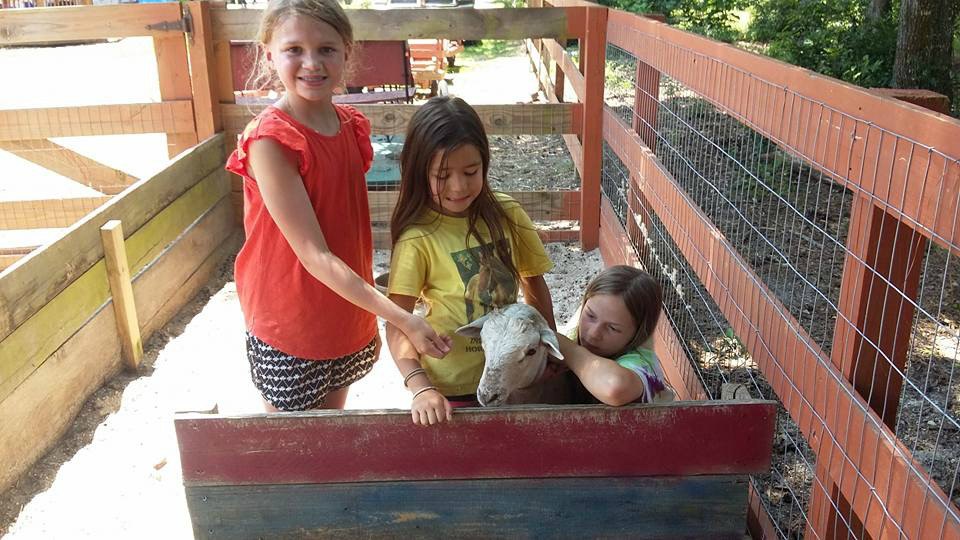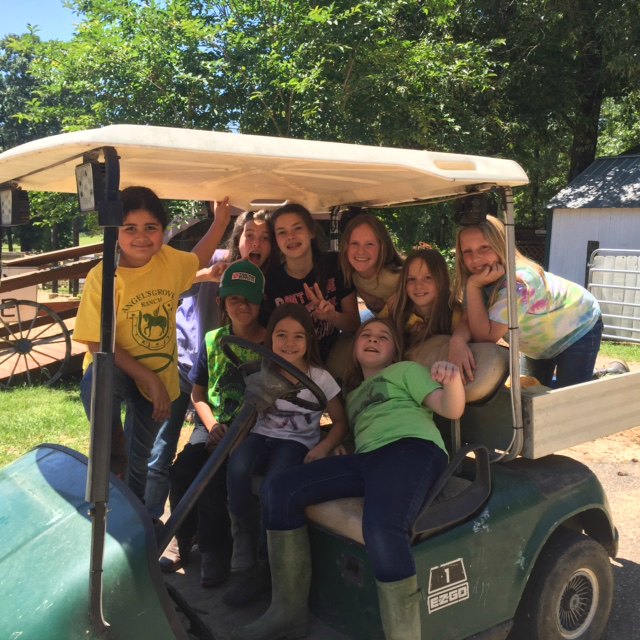 Archbishop Hannan Summer Camps
Covington, LA
Hannan's Signature Summer Camp is Little Hawks, a camp for kids ages 5-12. Activities include fun field trips to Louisiana Children's Discovery Center, Elevation Station, Kids & Family Arena, X-Fusion, Randazzos, CLAPS, fire station, movie theaters, and many more places. Summer camp participants will also enjoy arts and crafts, petting zoos, karate demonstrations, sports, games, and water slides, under the supervision of experienced and energetic camp counselors. Breakfast and lunch are provided. Before care and after care are available for an additional fee. Use the coupon code FAIR5 to save $5/week at Little Hawk until May 5th!
Online registration only. For more information, visit www.hannanhigh.org or contact Director Ashley Puntila at (985) 249-6363 or summercamp@hannanhigh.org.
In addition to these camps, Hannan also offers enrichment camps in ceramics, painting, and five different sports camps. For more information on those, please download their full camp sheet.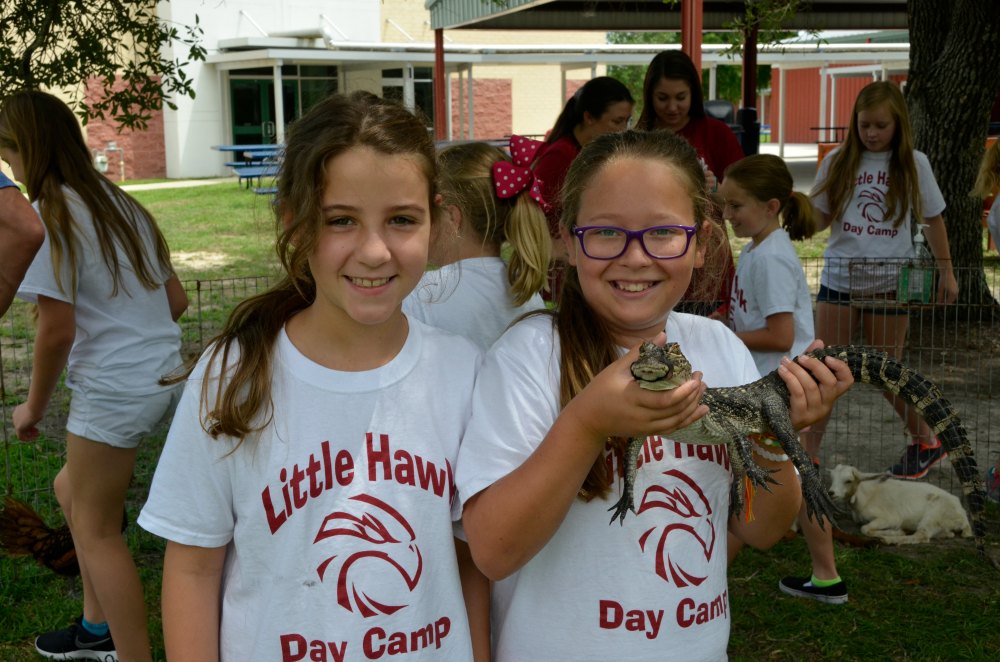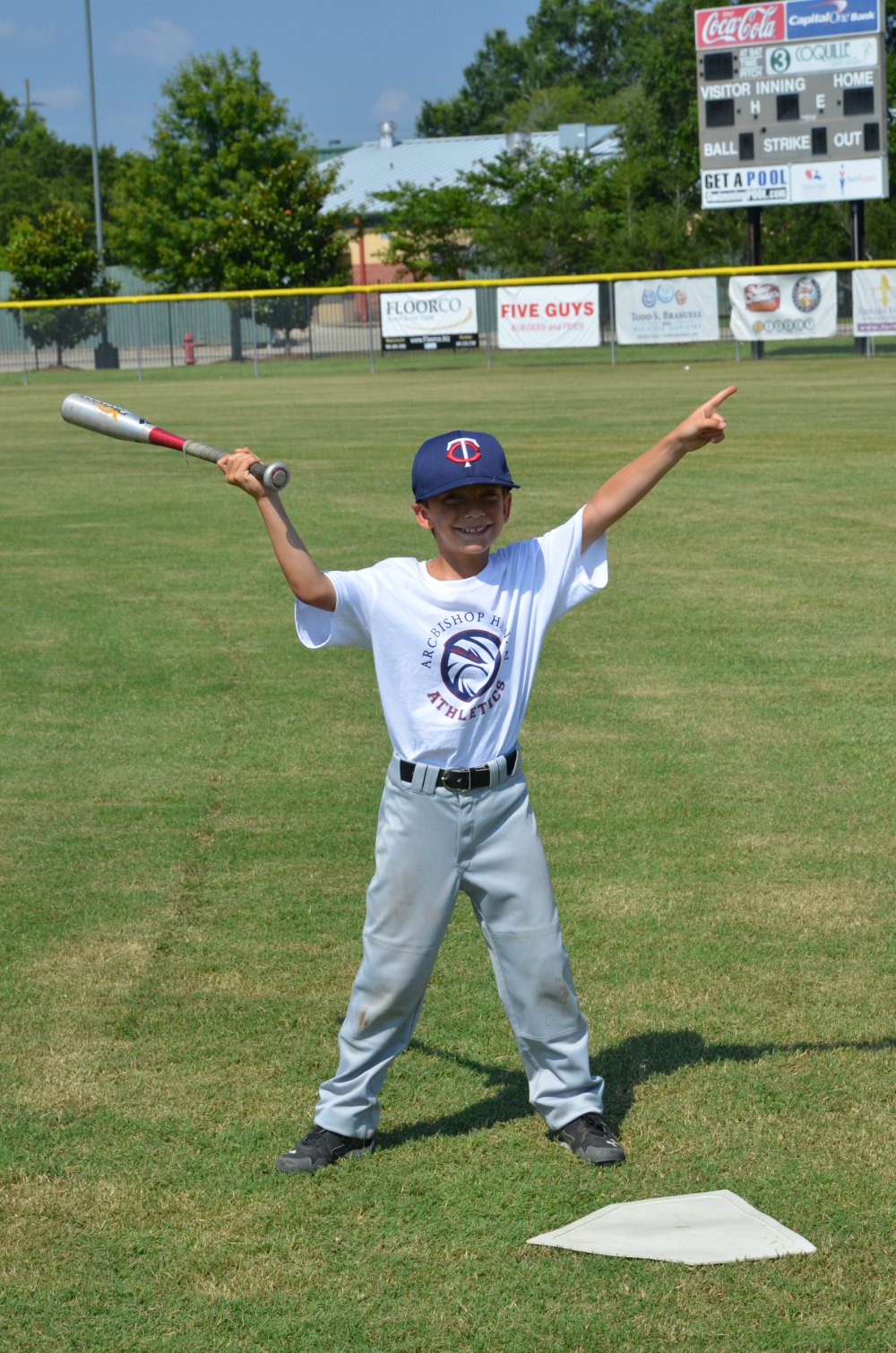 Big Sky Ranch
Folsom, LA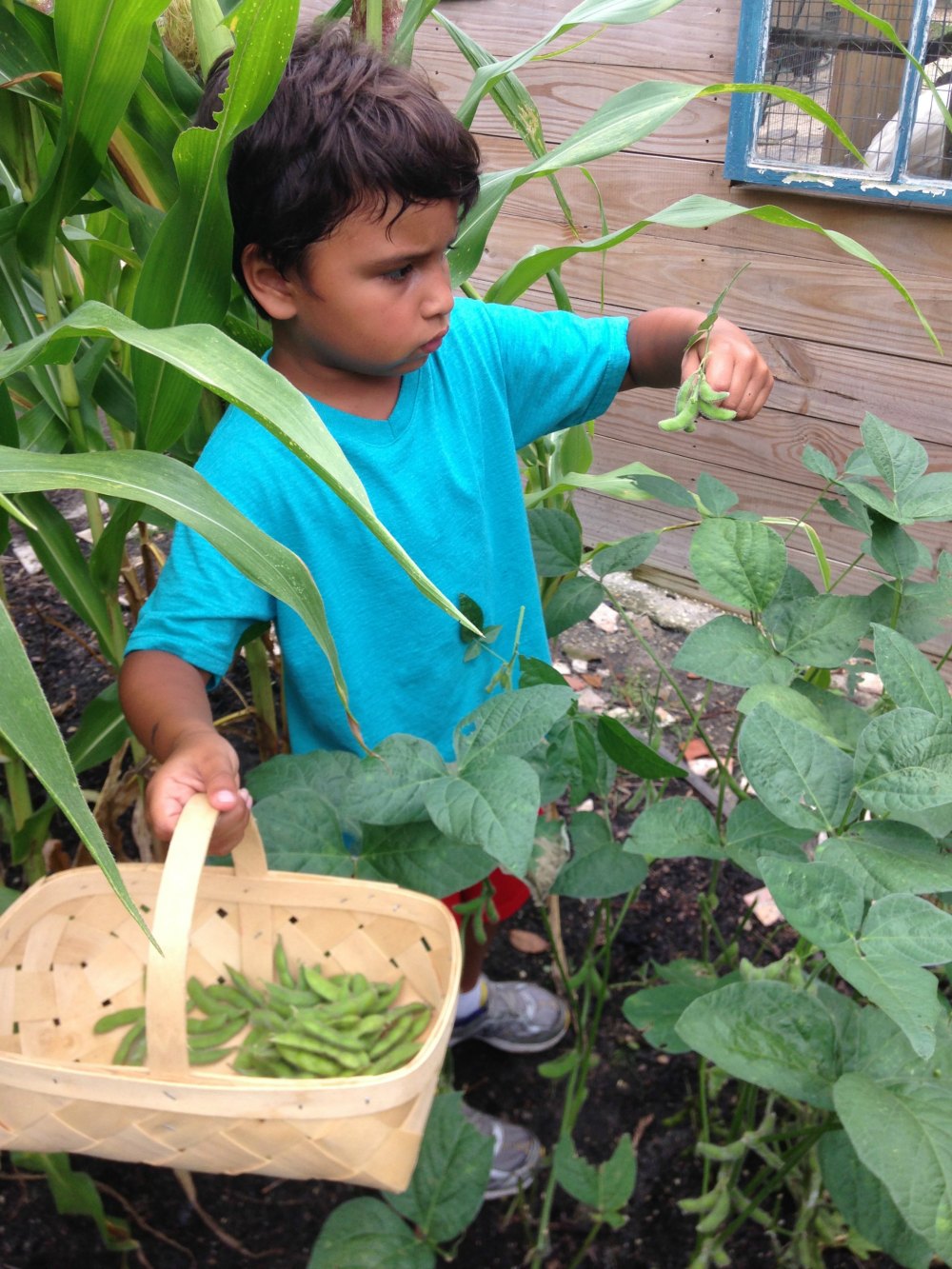 Cedarwood Camp
Mandeville, LA
CAMP KALEIDOSCOPE
For Boys & Girls, Ages 2-6, June 5- July 28
One-week Session: Full-day – Weekdays – 3 or 5 Days
MADD CAMP
(Music, Art, Drama, Dance Camp) For Boys & Girls: entering 1st-7th Grade
SESSION 1: June 19-30 – 'MADD about Superheroes'
SESSION 2: July 11-22 – 'It's a MADD Wonka World'
COLOSSAL SPECIALY CAMPS
for Rising 2nd-7th graders
Marine Science Camps (Save our Shore and Diving Deep, Organic Soap Making, Volleyball Clinics, and more.)
For more information please visit
For details go to www.cedarwoodschool.com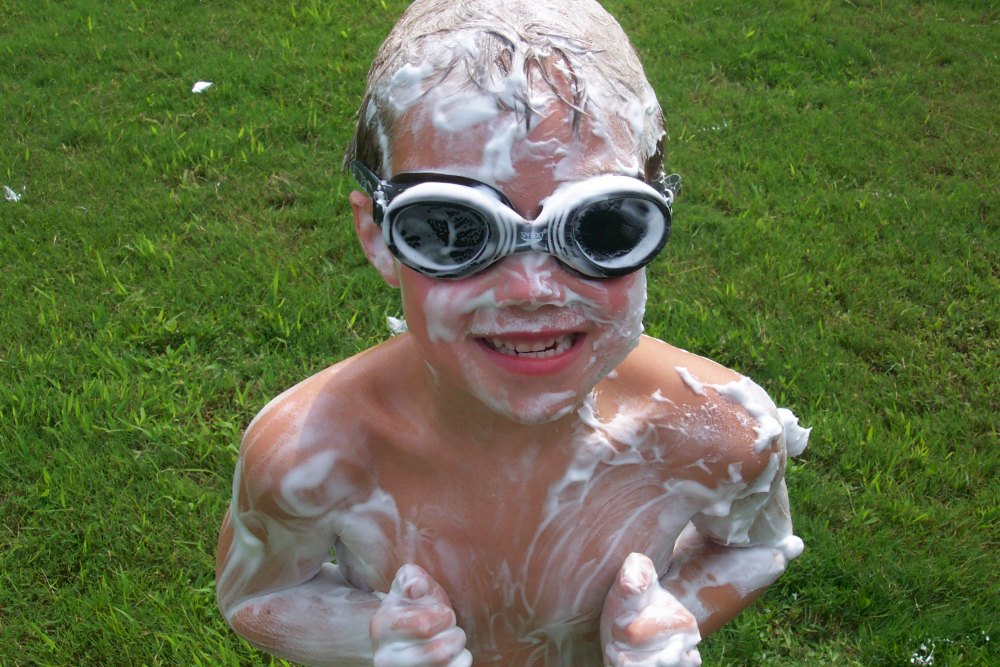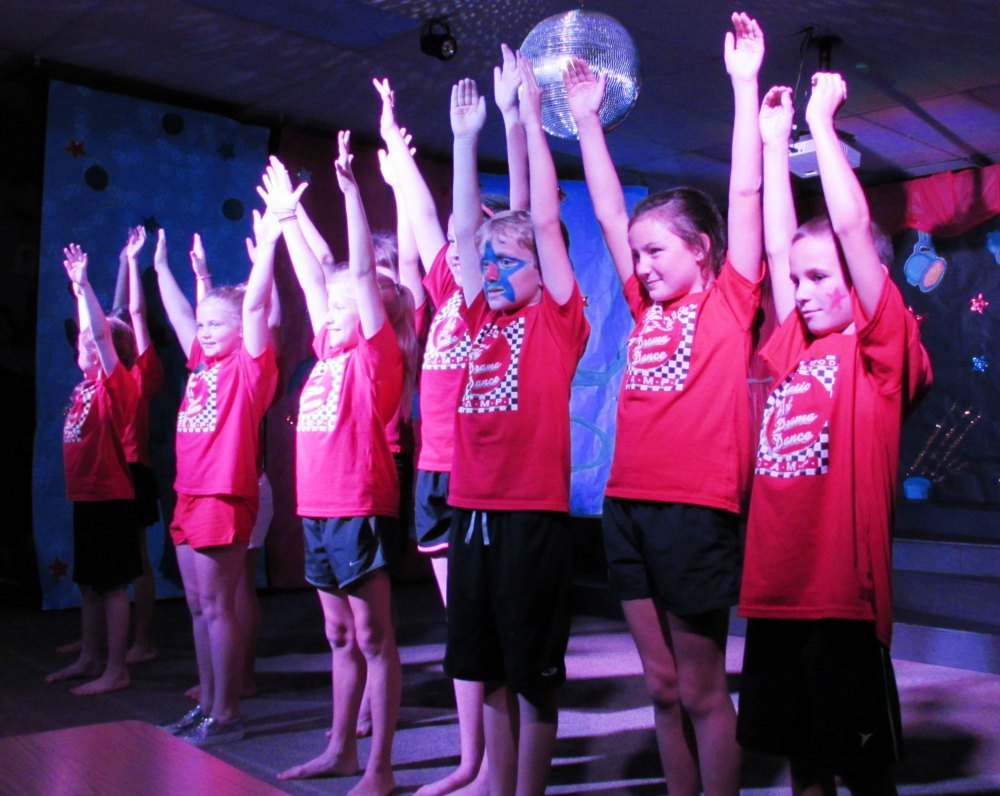 For details go to www.cedarwoodschool.com
Culinary Kids
Mandeville, LA
Kids get to cook their own breakfast, lunch and snacks while experimenting with messy fun KITCHEN SCIENCE experiments too! We host games, exercise and activities in our outdoor yard, meet guest visitors, and create awesome arts and crafts  in this well-rounded enriching camp experience! Professional instructors in a 1:6 ratio provide excellent education and supervision. We ONLY t take 15 campers per week and we fill by May, so sign up soon!
Ages 5 -13 divided into peer groups
Camp hours 9am-3pm
(extended care available 8-5)
$295 plus tax per week includes all home cooked meals, recipes and activities.
May 29 -Aug 17
Special Needs camps available!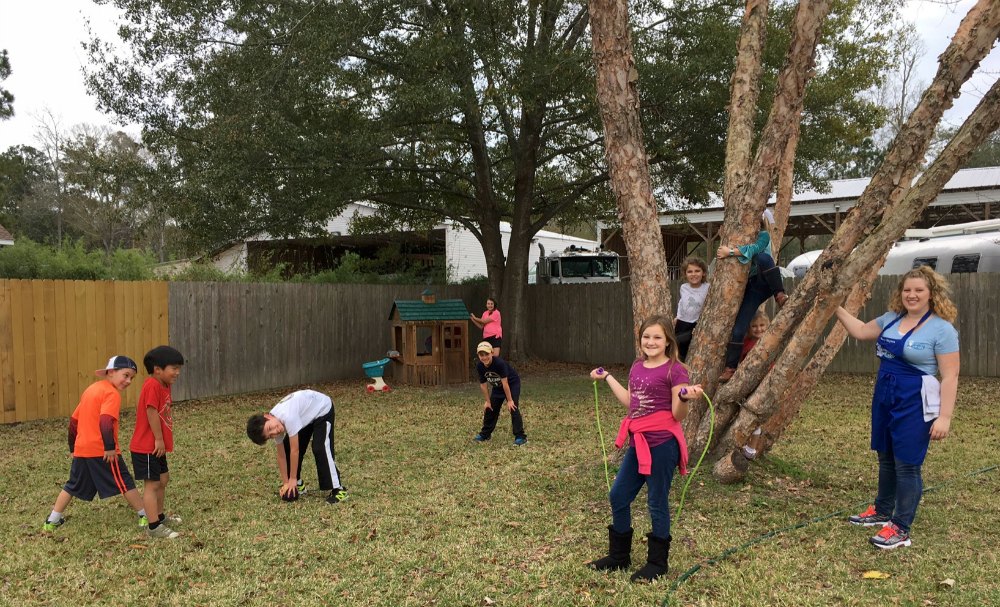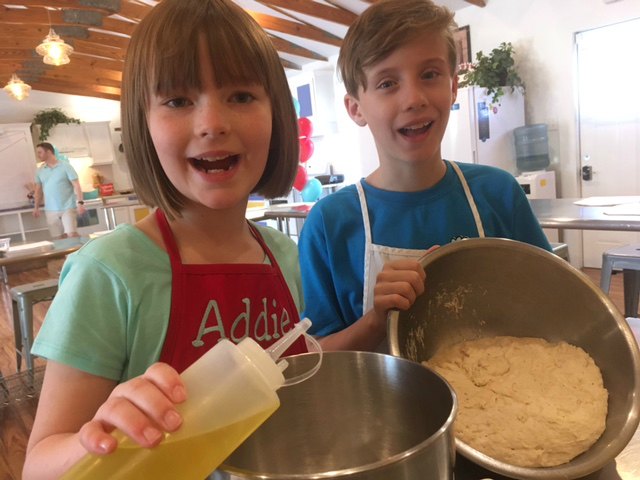 Encore Princess Camp
Mandeville, LA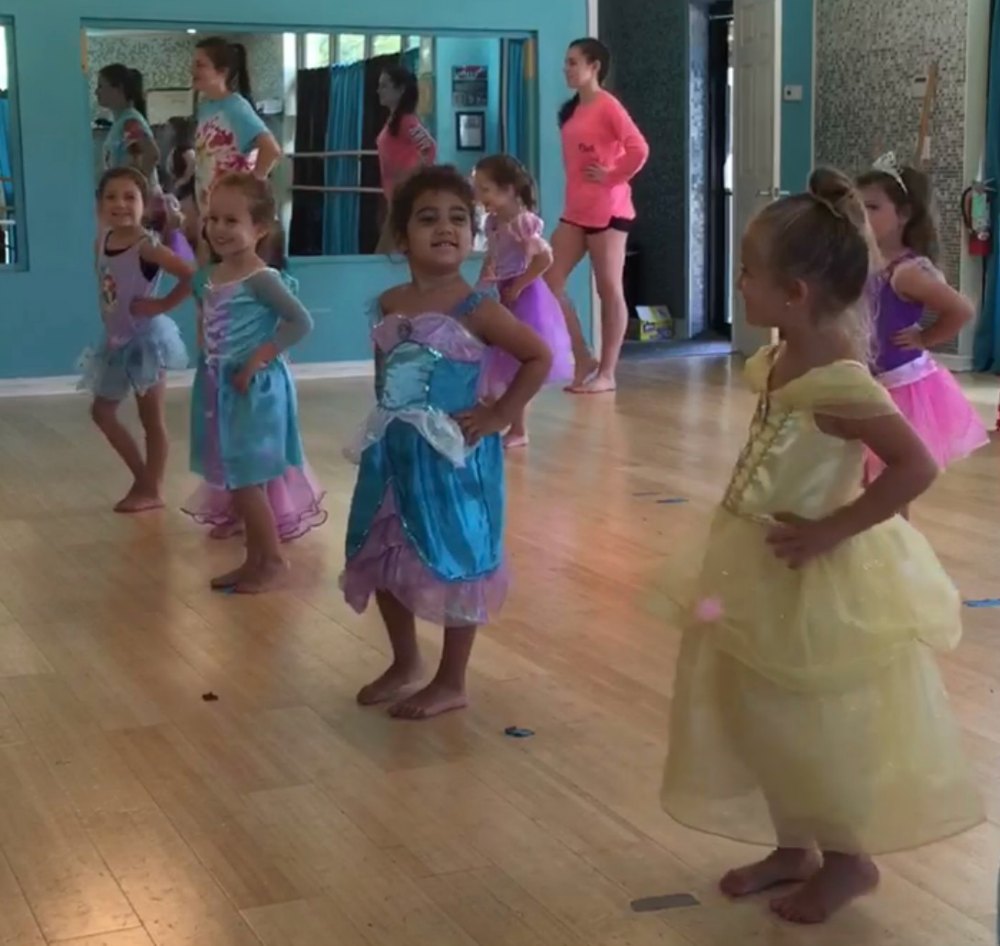 Franco's Summer Camp
Mandeville, LA
Kehoe France
Covington, LA
Session 1: June 5th – June 16th
Session 2: June 19th – June 30th
Session 3: July 3rd – July 7th (No camp Tuesday, July 4th)
Session 4: July 10th – July 21st
Kehoe-France Summer Camp offers an ideal opportunity for boys and girls ages 6 months -13 years to grow in the physical, mental, social and emotional dimensions. Our camps promote outstanding leadership and an enrichment of experiences so all campers may fully understand themselves as they relate to others and the environment around them.
All camp activities are conducted on our private 12-acre school campus in Covington. We provide swimming instruction, tennis, nature walks, rock wall, indoor activities, field games and outdoor activities, BB riffle range, arts and crafts, ceramics, computer lab, and so much more.  Kehoe-France Camps are where friendships begin and memories last a lifetime.
Please visit our website at www.kehoe-francens.com or call 985-892-4415 for more information.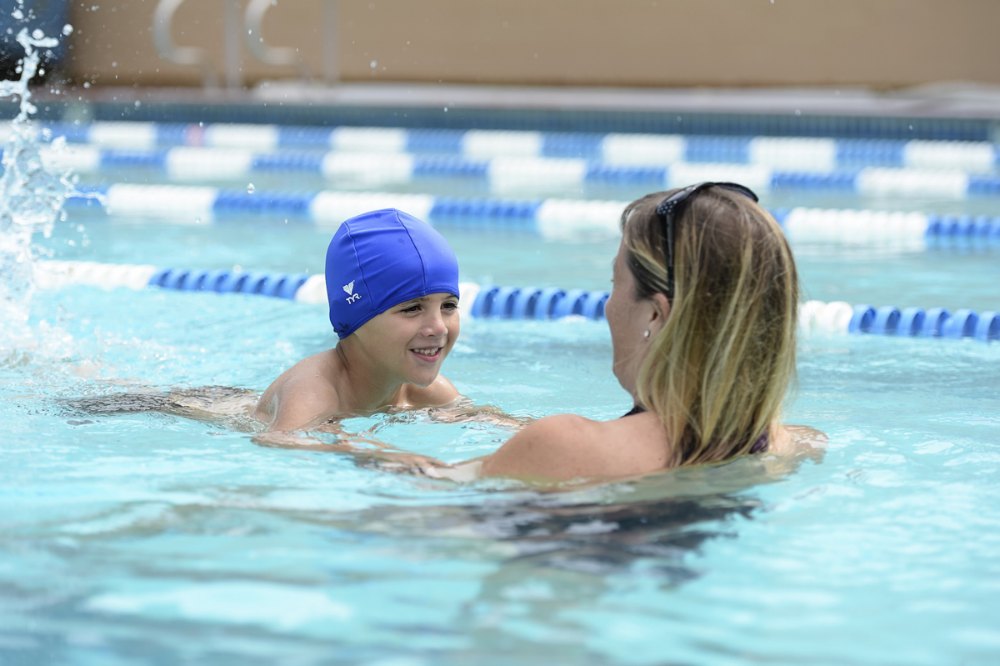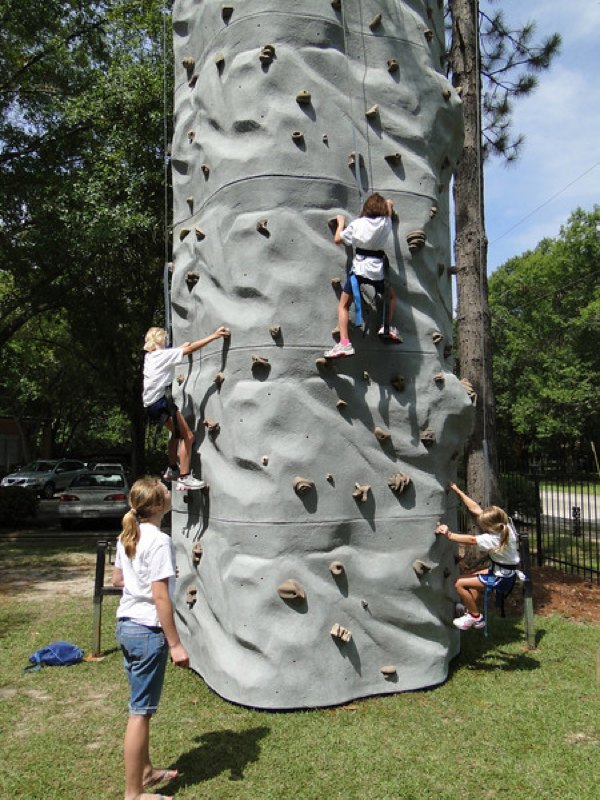 Kid Cam
Covington, Mandeville, Slidell, and Hammond
With over 43 years running summer camps and 23 locations to attend, Kidcam knows how to make summers rock!  Parents can build their summer in a way that works for them!  Choose only the weeks you need summer camp, attend multiple locations that work for you and your family, and pay in advance to save or pay weekly throughout the summer.  It's that easy! Kidcam's engaging weekly themes are action-packed with activities that promote fun, fitness, friendship, and creativity.
Your camper will have numerous opportunities to engage in activities that promote group spirit, cooperative learning, and positive social interactions. Also, weekly fieldtrips, swimming, arts and crafts, waterslides, science experiments, and sports competitions are included in your tuition price.
May 30 – August 4
7a-6p* (aftercare prices from 3p-6p)
Attend multiple locations – even on the Southshore) for a summer schedule that works best for your family!
Madisonville Equestrian Center
Madisonville, LA
 Establish in 1985, the center is located eight minutes from the target shopping center in Covington.  
Our 2017 summer camps start May 29th thru August 11th. Camps are held weekly Monday thru Friday from 9:00 AM – 2:00 PM with before and after care available. We provide the english style of riding and do a lot of fun games on horseback. We provide hands on involvement and instruction on the proper use of tack, grooming techniques, and proper horse care. After lunch we to fun activities in the barn such as a grooming contests, painting and decorating horses, and much more. The ages start at 4 years old and up and is appropriate for beginners through advanced riders .

The cost is 

$300.00/per one week session. $200.00/per three day session Mon/Wed/Fri. $75.00/per one day session. Pay in Full before May 28,2017 and pay no registration fee. The registration fee is $25.00, there is only a one time registration fee for summer camp sessions. Campers need to bring their own lunch and they will also need to wear long pants, hard sole shoes when riding. 
Camp Northlake
Covington, LA
At Camp Northlake, we place a strong emphasis on the spiritual growth of our K-6th grade campers.  We believe that the best thing we can give our children is the ability to hide God's Word in their hearts and draw closer to Him through the knowledge of His Word.
Our Mission: Camp Northlake serves as a means of evangelism and service to the St. Tammany community, as well as a form of leadership training for our staff and counselors. At Camp Northlake, our summer camp helps build character and great summer memories! Your child will make new friends and be surrounded by an amazing, qualified staff of counselors who will make their summer unforgettable! Daily activities include: Chapel time with exciting worship music and devotionals from camp directors and guest speakers, swimming pool time, indoor gym playtime, outdoor playground time, video game and game room time, lunch and snack time and movie time.
Camp Northlake weeks feature Tasty Tuesdays enjoying snowballs or BOPS custard, Wild Wednesdays featuring fun and dynamic speakers and activities at camp, Field Trip Thursdays embarking to some of the coolest places around, and last but not least our Waterslide Fridays, where all campers enjoy larger than life waterslide fun!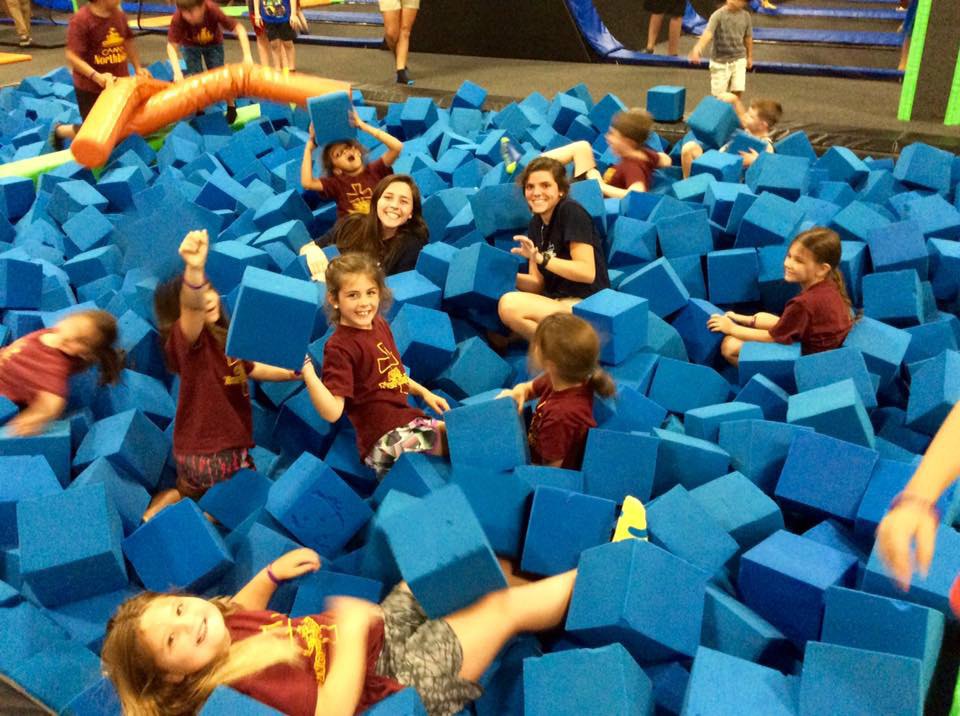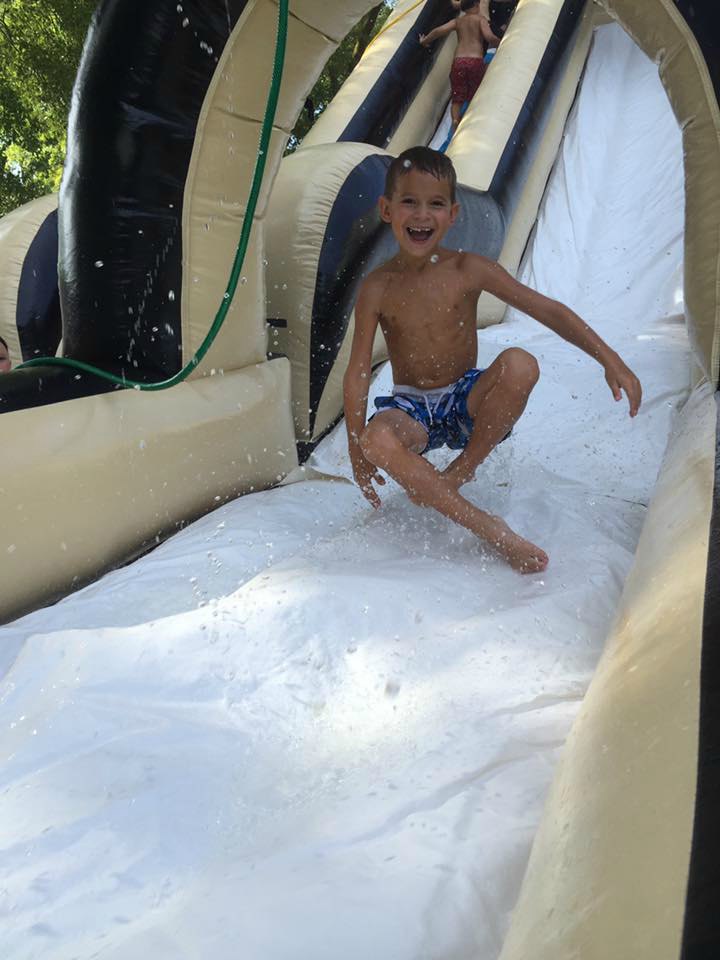 Painting With a Twist
Mandeville, LA
Join us at Painting with a Twist- Mandeville for a week-long art camp for children ages 6 to 12 years old. They will create one 16×20 painting per day, as well as work on their own large 24×36 canvas self-portrait! We'll teach them a little art history and art techniques while letting them unleash their creativity. 
Snacks, art supplies, and a Painting with a Twist t-shirt are provided. After the last class on Friday, we'll have an art show for family and friends so you can see what your little artists have created during the week.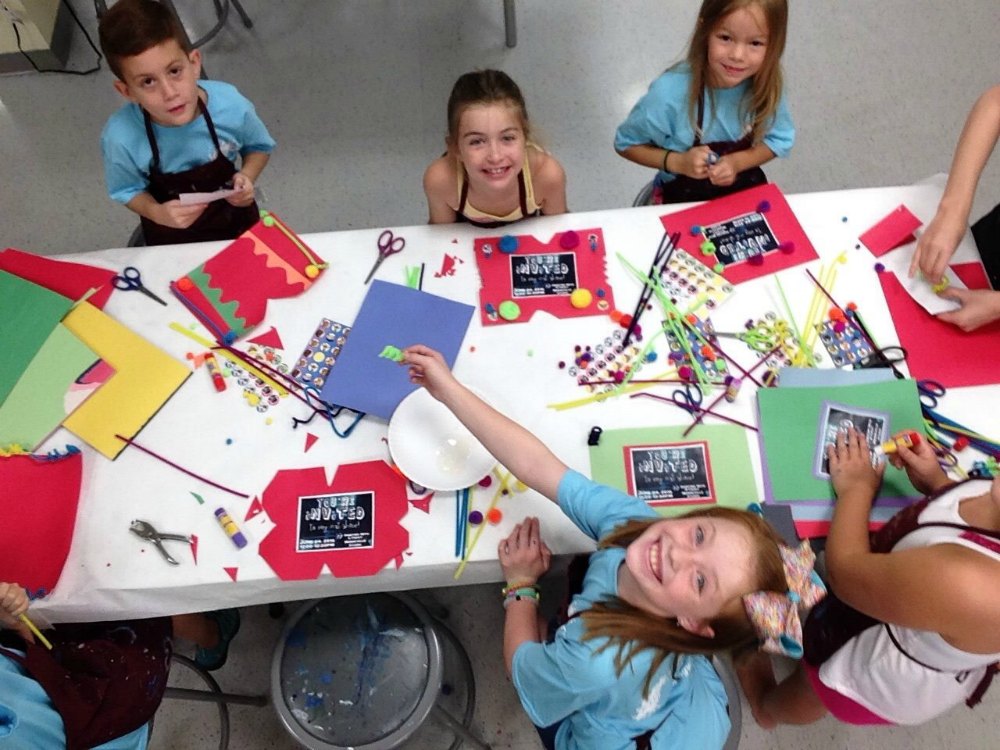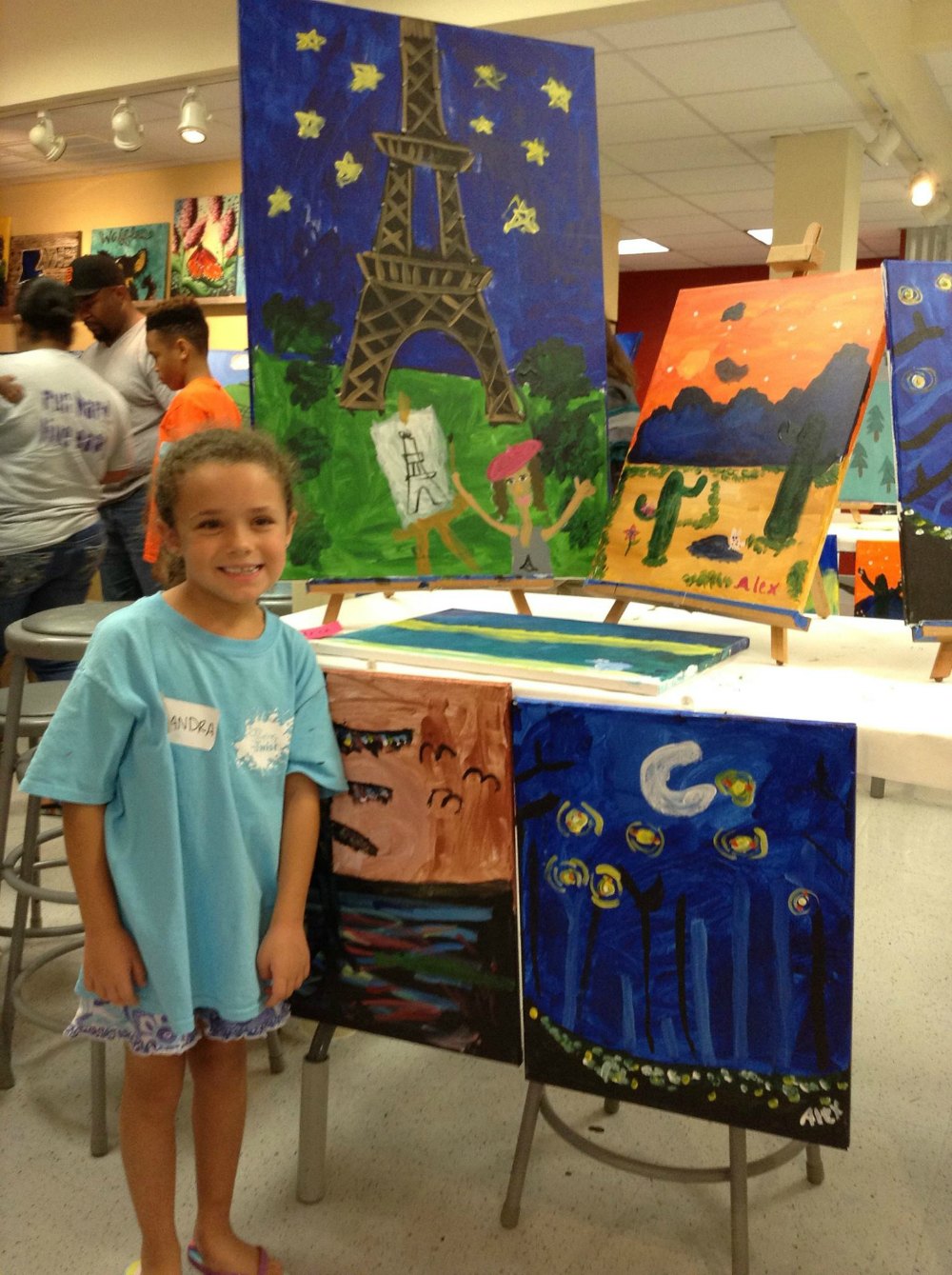 Pembo Cietat
Prince and Princess Dance Camp
($15 discount for 2nd child)
Here ye! Here ye! Come one, come all! 
Explore princess/prince life through dance, including ballet, tap, jazz, & musical theater! 
In addition to dancing, our royal guests will practice good manners, arts & crafts, and some French! 
All princesses/princes will perform at the royal ball on the last day!
"Once Upon a Time" Young Ballerina Camp
June 26-28 (M-W)
Ages 4-7
9a-12p
($15 discount for second child)
Once Upon a Time…
Every ballet tells a story and sparks creativity!
Your child can live out his/her very own fairytale led by the one-of-a-kind "storyteller," Mrs. Lucia.
"Pages" will be filled with basic ballet movement and vocabulary, both French and Russian languages, manners and etiquette with a personalized tea party, and exploring different cultures! 
Daily ballet based activities will include story time, ballet class, healthy snacks, crafts, music and choreography.
Together, dancers will star in their own fairytale at the conclusion of the camp for parents to enjoy. 
This is a great program for our future ballerinas to ensure your child falls in love with ballet!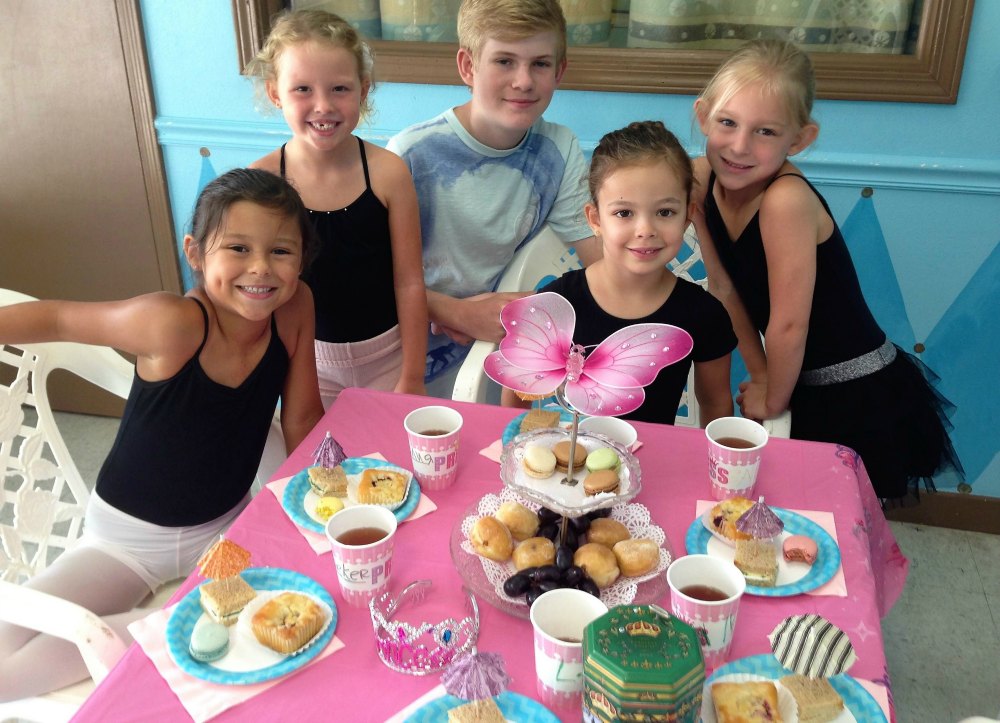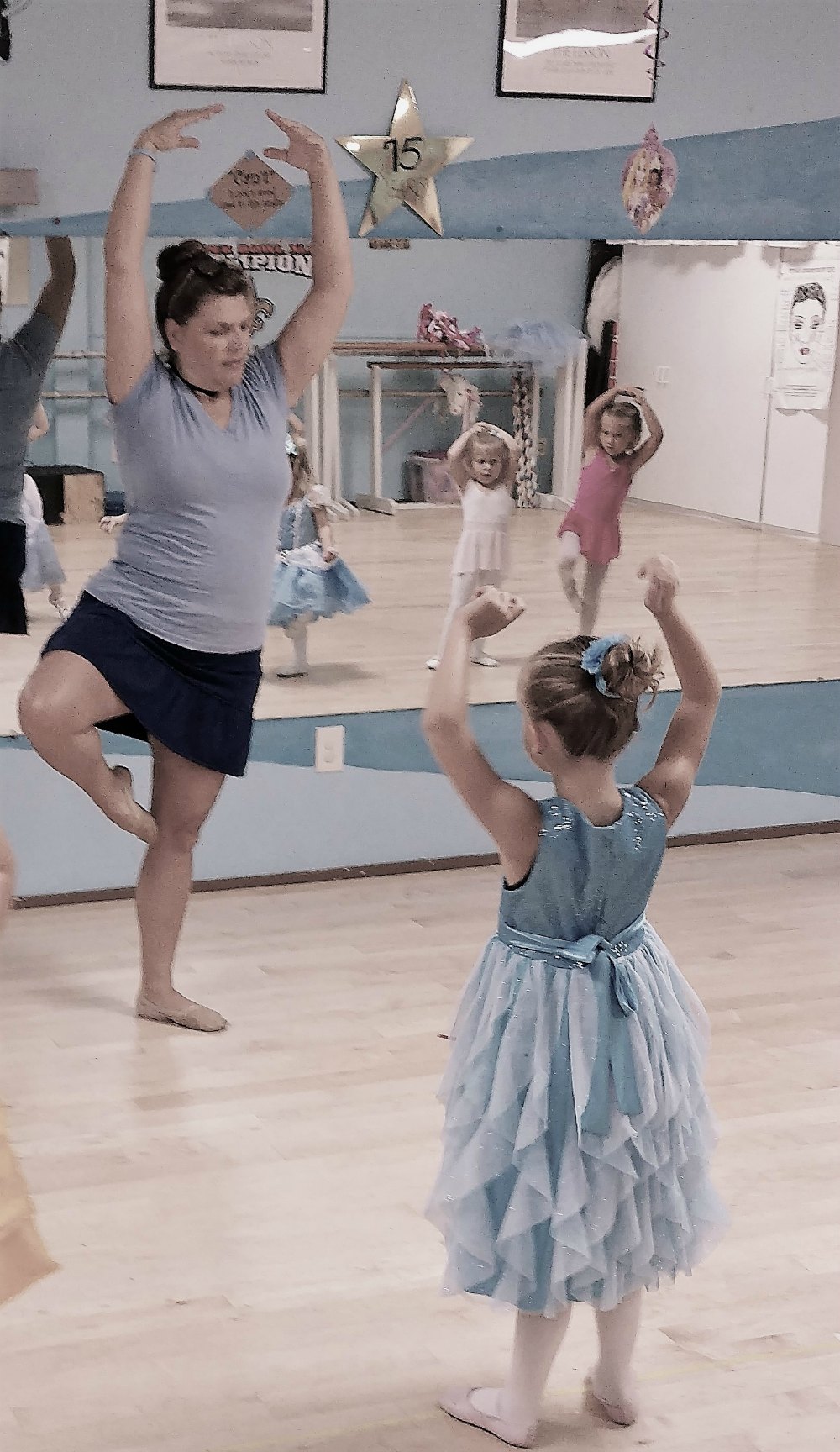 St. Tammany Art Association
Covington, LA & Mandeville, LA
Young Studio Art Classes for ages 12-17 offers a
n in-depth focus on 2D or 3D subject matter. For young artists interested in a more serious exploration of developing skills and concepts
. Classes take place in both Mandeville and Covington.
For more information or to register, visit their website.
Theater Camp for ages 6-12 offers kids a chance to work with director Frank Levy to bring stories to life! 
This year we are happy to present
Pinocchio
. Bring bag lunch & morning snack. Classes take place at the Mandeville Trailhead. For more information or to register,visit their site.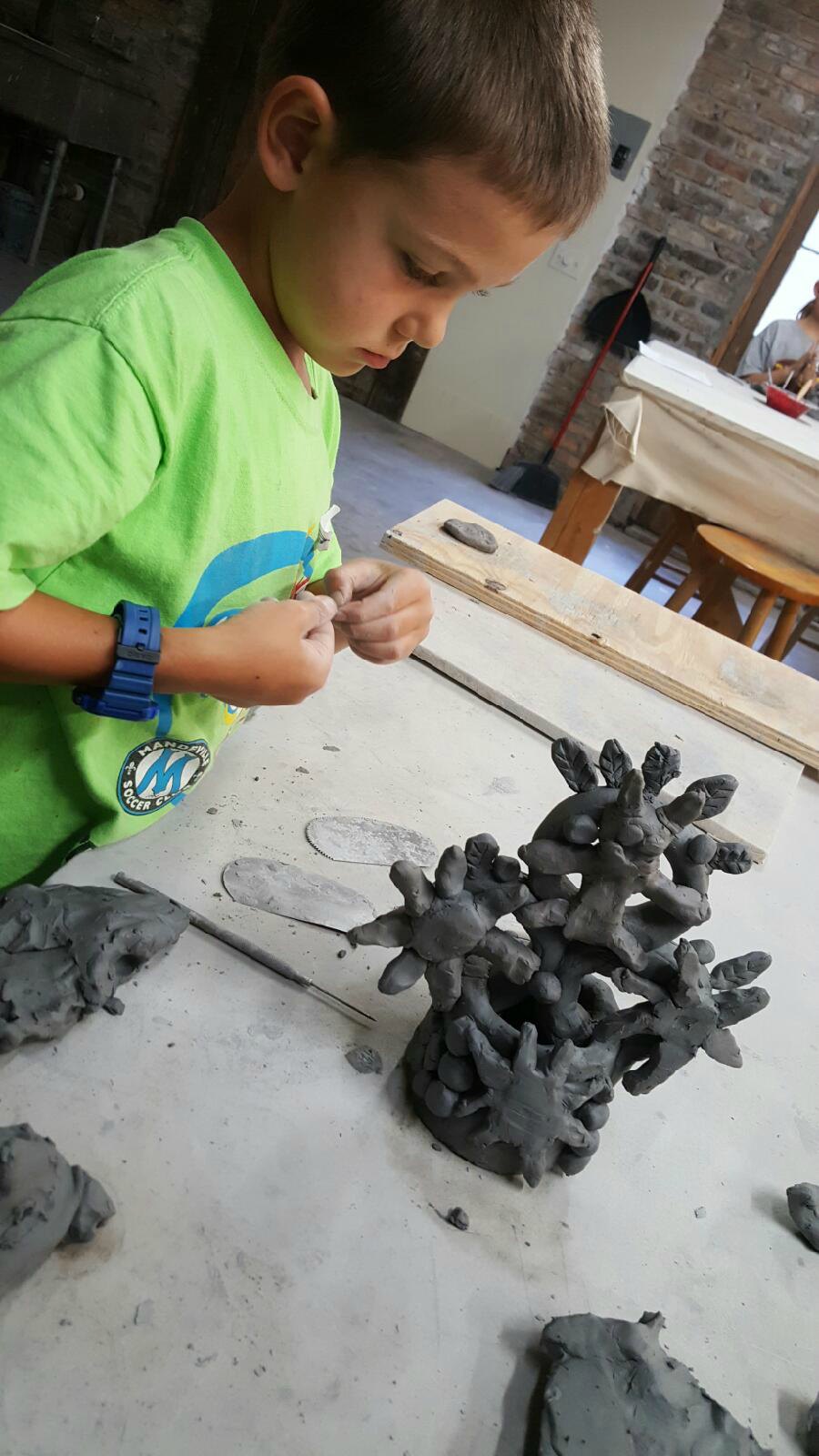 West St. Tammany
A+ Summer Camp
Mandeville, LA
Three days a weeks academic camp to keep skills fresh over the summer.
985-264-5564
Boys and Girls Club
Covington, LA
Affordable summer camp option for children 6-16.
985-327-7634
Camp Colossal
Cedarwood School, Mandeville, LA
Educational mini camps for rising 2nd-7th graders.
985-845-7111
Fingerprints Art Camp
STAA, Covington, LA
Art camp for ages 6-12.
985-892-8650
Franco's Summer Camp
Mandeville, LA
For more information, visit their website here.
Traditional summer camp for ages 4-14. See their spotlight listing above for more information.
985 792-0200
Irish Dance Summer Camp
McElroy Irish Dance Academy, Mandeville, LA
Irish dance intensive for ages 6-10.
985-273-8841
Camp Kaleidoscope
Cedarwood School, Mandeville, LA
Traditional summer camp for children ages 2-6.
985-845-7111
Kidcam
Locations in Mandeville, Covington, Slidell, and Hammond
Traditional summer camp for ages 3-13. (See their spotlight ad above.)
877-4KIDCAM
MADD Camp (Music, Art, Drama, Dance)
Cedarwood School, Mandeville, LA
Creative Arts Camp for kids in grades 1-7.
985-845-7111
Mandeville Sports Complex
Mandeville, LA
Traditional summer camp.
985-727-7277
Mike Storms Karate Summer Camp
Mandeville, LA
Traditional summer camp with regular karate included.
985-674-7887
Camp Northlake
Northlake Christian School, Covington, LA
Traditional summer camp.
985-635-0400
Christ Episcopal's Creation Sensation Camp
Covington, LA
Traditional-style summer camp is offered as well as a three week drama camp and cheerleading camp
985-871-9902
Fitquest Summer Camp
Pelican Athletic Club, Mandeville, LA
Traditional summer camp for ages 5-13.
985-626-3706
Splendor Farms
Bush, LA
Horseback riding camp for girls.
985-866-3747
Water Wonders Camp
Mandeville Public Works Department
An environmental camp in its 13th year, that teaches kids to enjoy and protect nature. Environmental field trips include fishing and crabbing, a visit to a wildlife refuge, a stream hike, and a swamp tour or alligator farm visit, just to name a few. Hands-on science lab investigations are a part of every day and guest speakers bring wildlife such as snakes, alligators, and mammals to interact with the campers. All counselors are certified teachers.
985 624-3169
X Fusion Fitness Summer Camp
Covington, LA 70433
Traditional summer camp with a focus on health and fitness.
985-705-2910
East St. Tammany
Boys and Girls Club
Slidell, LA
Affordable traditional summer camp.
(985) 643-3464
Camp Camellia
John Slidell Park Gymnasium,
One week camp for girls.
985-707-5493
Cross Gates Summer Camp
Slidell, LA
Traditional summer camp for ages 3-13.
985-643-2049

KidCam Pinewood
Pinewood Country Club, Slidell, LA
Traditional summer camp for kids age 3-13 (see their spotlight ad above for more information).
877-4KIDCAM.
Tangipahoa Parish
Imagine Summer Camp
The Big Red Barn Creative Arts Center, Ponchatoula, LA
Half day art camps for ages 5-10.
Call or text 985-373-0468
Kid Cam at St. Thomas Aquinas
Hammond, LA 70401
Traditional summer camp for ages 3-13 (see their spotlight ad above).
877-4KIDCAM
Summer Camp at North Cypress
Hammond, LA
Traditional summer camp for ages 4-13.
Southeastern Rec Summer Camp
Rec Sports & Wellness Student Activity Center SLU, Hammond, LA 70402
Traditional summer camp for ages 5-12.
(985) 549-5591
This listing is provided free of charge and represents the best information we had at the time of publication. If you'd like to see your summer camp listed or see an error that needs correcting, please contact Katy@northshoreparent.com for more information. If you are interested in having your summer camp become a "featured" camp please contact Melissa@northshoreparent.com
The following two tabs change content below.
Hi, I'm Katy. Mom to four sweet boys ages 9, 5, 5, and 4. It's a loud, messy, chaotic life. I love connecting with other parents and am so glad you stopped by today!