Featured Summer Camps
special advertising section

KidCam 
With over 45 years running summer camps and 4 Northshore locations to attend, Kidcam knows how to make summers rock!  Parents can build their summer in a way that works for them!  Choose only the weeks you need summer camp, attend multiple locations that work for you and your family, save 10% on tuition when you buy 3+ weeks per child before May 9th to save, or pay weekly throughout the summer. It's that easy!
Kidcam's engaging weekly themes are action-packed with activities that promote fun, fitness, friendship, and creativity. Locations to mix & match include Coquille Sports Park in Covington, Pelican Park in Mandeville, Chappapeela Recreational Park in Hammond, First Christian Church off Robert Road in Slidell and multiple Southshore locations all for one registration fee.
"My oldest has gone to Kidcam in Hammond for the past 4 summers & youngest went last summer. We have had a great experience & it keeps getting better every summer. Swimming, field trips & sports keeps my kids active & engaged all summer!" –Wendy C
877-4KIDCAM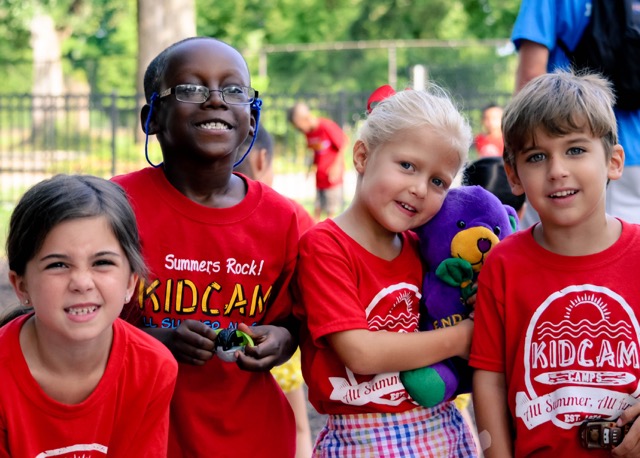 Camps at Cedarwood School
Camp Kaleidoscope for ages 2-7 is Cedarwood's setting or exploration, discovery and the development of unique imaginations. Kaleidoscope is the perfect balance of indoor and outdoor fun, offering seven one-week themed sessions. Camp Sessions Kaleidoscope
Session 1: Ooey Gooey Science…………………. June 3-7 Kaleidoscope
Session 2: Camping Around!………………………….. June 10-14 Kaleidoscope
Session 3: Wild Wild West………………………… June 17-21 Kaleidoscope
Session 4: Blast Into Outer Space……………….. June 24-28 Kaleidoscope
Session 5: Party in the USA! ……………………….July 8-12 Kaleidoscope
Session 6: Wonderful World of Wizards, Unicorns & Magic…………. July 15-19 Kaleidoscope
Session 7: Full STEAM Ahead. . . . . . . . . . . . . . .  July 22-26 Kaleidoscope ____________________________________
MADD Camp for rising 1st-7th graders – Music, Art, Drama, and Dance Camp is a two-week camp where artists and teaching professionals guide the campers to their final culminating performance. From set design to performance, every child is a star at MADD Camp. MADD Camp offers two-week unique sessions, one session in June and one session in July, so that campers can experience one or both sessions.
MADD Camp
Session 1 – June 17-28……….."2019: A MADD SPACE ODYSSEY" Calling all Jedis', Wookies Trekkies, Astronauts, Aliens, and Extraterrestrials!The Force of Talent will be with you as MADD Camp presents an out of this world, spaced out session. We are looking for the biggest stars in the galaxy to shine and entertain. Join us! MADD Camp
Session 2 – July 8-19…………The Wizards of MADD Extravagant-zi-ah-lus Performance-see-o-lis. Calling all wizards and muggles…Harry, Ron, Hermione say to get your robes, glasses, and wands ready to create a truly magical wizardry musical show. Join us for The WIZARDS of MADD.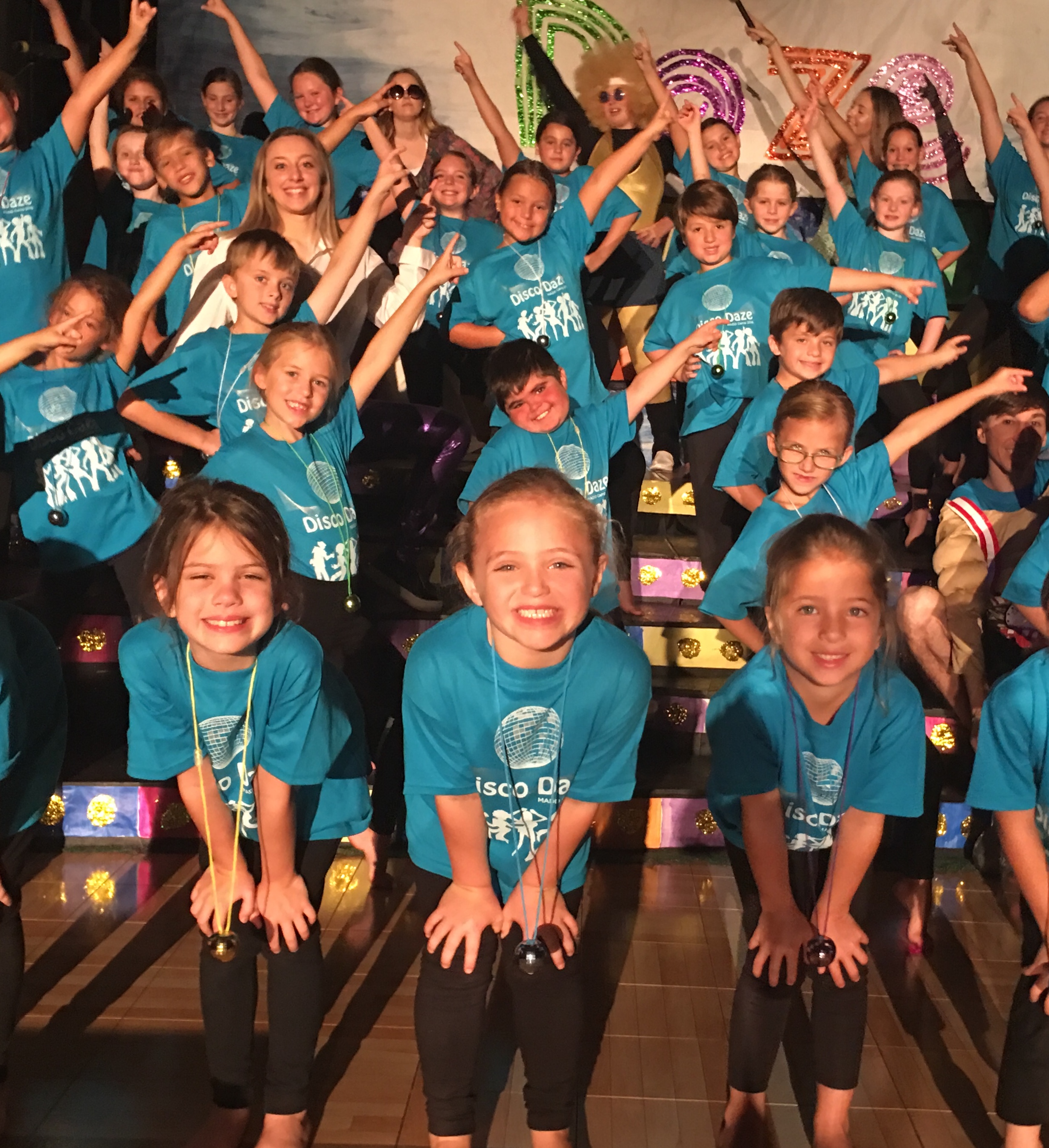 The Little Gym
Day camp at The Little Gym of the Northshore gives your kid the summer camp experience without the bug bites, poison ivy and week-long commitments. Combining fun physical activity, games, and arts & crafts, we'll help your child beat the summer heat by staying cool at The Little Gym. Our fantastic camps in Covington are also available during some other school breaks!
Roomies Rec Camp
Roomie's Rec Camp is a 10-week summer camp hosted by The Rec at Southeastern Louisiana University in Hammond, LA. We are a registered Astro Camp with NASA's Stennis Space Center, which means our staff goes through special training to provide STEM activities throughout the week! Our campers are entertained each week with games, crafts, culinary activities, STEM projects, swimming, and weekly off-campus field trips (like the Audubon Zoo, and Stennis Space Center)! In addition to all the activities, the weekly registration fee also includes breakfast, lunch, snack, and a camp T-shirt! Our camp hours are 8am-4pm Monday-Friday, with extended care available from 6:45am-7:45am and 4:15pm-6:00pm. Weekly registration is $160, Before Care is $15/week, and After Care is $15/week. *Week 1 is a 4-day camp and the fee is $128. Week 6 is a 3 day camp and the fee is $96. To register, or for more information, please visit our website at southeastern.edu/roomiesreccamp
Mandeville School of Music and Dance
Mandeville, LA
Join the Mandeville School of Music & Dance for a summer of Music, Dance, and Fun at Summer Camp! Call (985) 674-2992 or learn more at https://www.laapa.com/camp. Sign up for 1,2, or 3 weeks this July – brand new beginners to music and dance are welcome! Students ages 5-16 choose from over 40 instrumental, vocal, and dance programs to explore. Each week concludes with a concert for parents and guests. Only 25 campers accepted each week to maximize faculty/student interaction, so reserve your spot today!
K-E Camp
Each day of camp will be a new and exciting experience for our campers as no two days are exactly alike! Our days begin with Hello Camp, a morning meeting of sorts where, through an assortment of organized activities, campers and staff get to know each other, review the day's schedule and sing our special camp song! Similarly, we will end our days with Goodbye Camp, a time for wrap-up activities and reflections, SMILE Bands, snacks, and "see you later's". The bulk of camp will be spent participating in a wide variety of activities throughout the day that may include golf, tennis, swimming, arts & crafts, fun with foods, STEM projects, and so much more! Camp is open to children ages 4-10 years old, and runs in weekly sessions from June 3rd- July 26th. You do not need to be a member of Beau Chêne Country Club to attend camp… all are welcome!
Kehoe France
Covington, LA
Kehoe-France Northshore Summer Camp
25 Patricia Drive, Covington
(985) 892-4415
www.kf-ns.com
8 weeks though 12 years
Swimming instruction, games, art, pottery, snowballs, frog races, dress-up days, weekly themes, pow-wows, sports, guest speakers, rock wall, spacewalk, cook-outs and much more!
Success by Design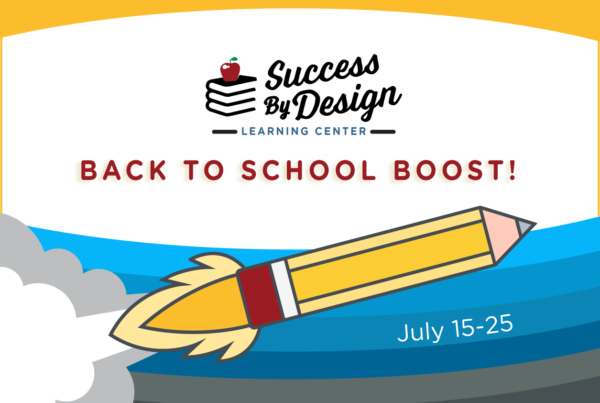 Mandevillle, LA
Success By Design Learning Center, located in Mandeville, is one of the best educational resources in west St. Tammany. Miss Cherry's nearly 30 years of experience in tutoring and mentoring children and young adults enables her and the SBD team to design a personalized educational plan for your child. We pride ourselves on being a referral resource for parents and counselors alike. This summer, allow our team of experienced teaching professionals to give your child the BOOST they need to blast off into a successful school year! Our comprehensive summer program prepares students at all levels to succeed by:
-Refreshing core subjects
-Reintroducing the school setting
-Teaching executive functioning skills
Find Success by Design on the web.
Painting With a Twist
Mandeville, LA
Kids have fun creating their own masterpieces.
Pontchartrain Yacht Club
Sailing camp for ages 8-14.
985-626-3192
Pembo Cieutat
–          
Dance camps for ages 3-8
–          
June mini-session
–          
July 3-day dance workshops
–          
August Training session
West St. Tammany Summer Camps
Boys and Girls Club
Covington, LA
Affordable summer camp option for children 6-16.
985-327-7634
Franco's Summer Camp
Mandeville, LA
Traditional summer camp for ages 4-14.
985 792-0200
Camp Kaleidoscope
Cedarwood School, Mandeville, LA
Traditional summer camp for children ages 2-6. (See their spotlight ad above)
985-845-7111
Kidcam
Locations in Mandeville, Covington, Slidell, and Hammond
Traditional summer camp for ages 3-13. (See their spotlight ad above.)
877-4KIDCAM
MADD Camp (Music, Art, Drama, Dance)
Cedarwood School, Mandeville, LA
Creative Arts Camp for kids in grades 1-7. (See their spotlight ad above)
985-845-7111
Mandeville Sports Complex
Mandeville, LA
Traditional summer camp.
985-727-7277
Mike Storms Karate Summer Camp
Mandeville, LA
Traditional summer camp with regular karate included.
985-674-7887
Camp Northlake
Northlake Christian School, Covington, LA
Traditional summer camp.
985-635-0400
Christ Episcopal's Creation Sensation Camp
Covington, LA
Traditional-style summer camp is offered as well as a three week drama camp and cheerleading camp
985-871-9902
Fitquest Summer Camp
Pelican Athletic Club, Mandeville, LA
Traditional summer camp for ages 5-13.
985-626-3706
Splendor Farms
Bush, LA
Horseback riding camp for girls.
985-866-3747
Water Wonders Camp
Mandeville Public Works Department
An environmental camp in its 13th year, that teaches kids to enjoy and protect nature. Environmental field trips include fishing and crabbing, a visit to a wildlife refuge, a stream hike, and a swamp tour or alligator farm visit, just to name a few. Hands-on science lab investigations are a part of every day and guest speakers bring wildlife such as snakes, alligators, and mammals to interact with the campers. All counselors are certified teachers.
985 624-3169
X Fusion Family Arena Summer Camp
Covington, LA 70433
Camp ages are 4 and up, times are 7am-4pm with aftercare from 4-6pm. Sibling discounts offered.
985-327-7167
Zoo 2 U
Folsom, LA 70437
Experience life on a farm for ages 5-14
985-796-8444
East St. Tammany
Boys and Girls Club
Slidell, LA
Affordable traditional summer camp.
(985) 643-3464
Camp Camellia
John Slidell Park Gymnasium,
One week camp for girls.
985-707-5493
Cross Gates Summer Camp
Slidell, LA
Traditional summer camp for ages 3-13.
985-643-2049

KidCam Pinewood
Kidcam Slidell at First Christian Church
Traditional summer camp for kids age 3-13 (see their spotlight ad above for more information).
877-4KIDCAM.
St. Luke's Summer Camp
St. Luke's Church
Traditional summer camp.
985-641-6570
Tangipahoa Parish
Imagine Summer Camp
The Big Red Barn Creative Arts Center, Ponchatoula, LA
Half day art camps for ages 5-10.
Call or text 985-373-0468
Kid Cam at Chappeela Sports Park
Hammond, LA 70401
Traditional summer camp for ages 3-13 (see their spotlight ad above).
877-4KIDCAM
Summer Camp at North Cypress
Hammond, LA
Traditional summer camp for ages 4-13.
Southeastern Rec Summer Camp
Rec Sports & Wellness Student Activity Center SLU, Hammond, LA 70402
Traditional summer camp for ages 5-12.
(985) 549-5591
This listing is provided free of charge and represents the best information we had at the time of publication. If you'd like to see your summer camp listed or see an error that needs correcting, please contact Katy@northshoreparent.com for more information. If you are interested in having your summer camp become a "featured" camp please contact Melissa@northshoreparent.com
The following two tabs change content below.
Hi, I'm Katy. Mom to four sweet boys ages 10, 6, 6, and 5. It's a loud, messy, chaotic life. I love connecting with other parents and am so glad you stopped by today!