If you love the idea of getting your food at the farmer's market each week, but have trouble actually making it there, you are going to love the latest thing to hit the Northshore–Abita Fresh. Abita Fresh is an online ordering system that allows you to get farm-fresh food delivered right to your area. You get to buy directly from the farmers who live in our area!
I saw the flyers around town and am lucky enough to know Jennifer who is integral in getting this whole program off the ground. I asked her a few questions about Abita Fresh and here's what she had to say: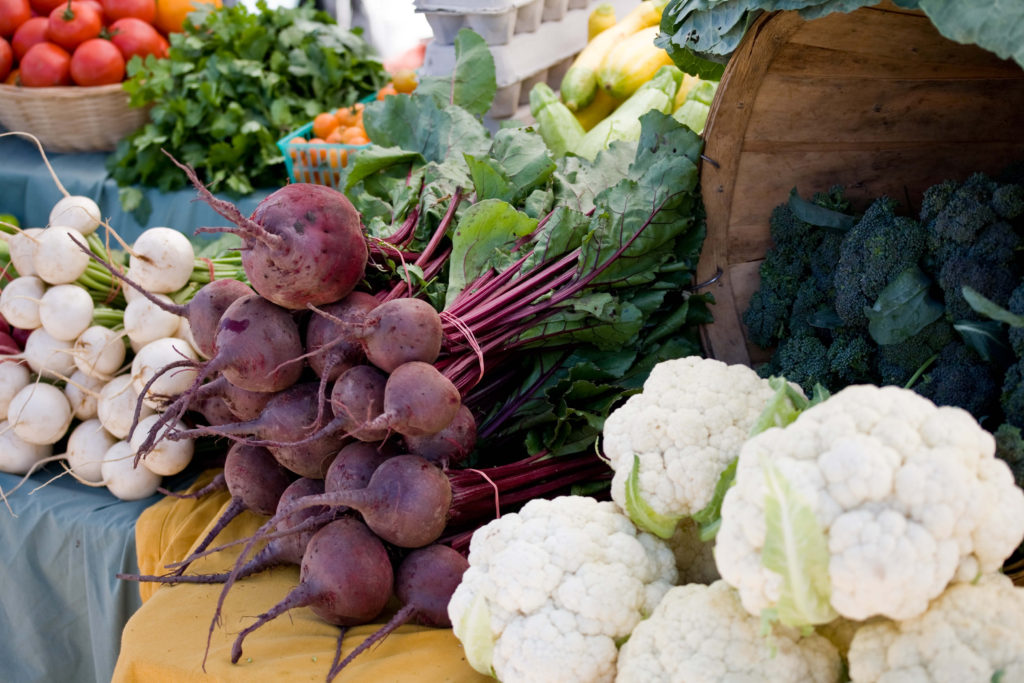 So What is Abita Fresh?
Abita Fresh believes that the best things in life are found close to home. That's why we are outstretching a hand between north shore farmers and producers to the local shoppers that seek to support them. Abita Fresh is a new food hub on the north shore that makes supporting local farmers and producers easy. It's a one-stop shop for fresh, local produce, dairy, meat, eggs, flowers and gifts, gourmet prepared foods and personal care products.
Why Local?
Locally grown produce simply tastes better. Food grown close to home is allowed to fully ripen before being harvested because it doesn't have to endure long transport or time on a grocery store shelf. This means that the tomato you are enjoying for lunch may have been picked this morning, and is still warm from the sunshine. It's a difference you can taste. Shorter transport also means that less money is spent on fuel, so you can rest in the knowledge that all of your dollars are going directly supporting local growers and producers, who can then reinvest that money into our local economy. Smaller scale production oftentimes means that less pesticides and antibiotics are required to keep produce and animals healthy, which allows many of our growers and producers to either sell certified organic products or follow organic farming practices. You can learn more about specific producers growing practices by visiting their
bio page.
How Does it Work?
Abita Fresh has an online marketplace that allows shoppers to make purchases easily, at any time, from the convenience of their own computer. Our local vendors will have items listed according to seasonality and availability. Many of the products you order from us are still in the field growing at the time your order is placed. Quite often, the produce you order is not picked until the morning of the day on which it is picked up or delivered. In order that we may completely fill your order, we request that your order be placed 2 days prior to your desired pick up or delivery date. So, for Tuesday delivery in Hammond, that would be Sunday evening (6PM or so), for Wednesday delivery in Covington/Mandeville –order by Monday, Thursday pick up at the Abita Springs Cafe –Tuesday, Friday pick up at Propeller in New Orleans by– Wednesday, Saturday pick up at the Pearl River Farmers Market –by Thursday, and Sunday pick up at the Abita Springs Farmers Market –by Friday. Of course, we will do our best to fill orders placed after these times, but please understand that the order may not be complete. After checking out of the online system, items will be packaged and available for pick-up at any of the above listed hubs.
If you're interested in using Abita Fresh, here's what you need to know.
You can visit their website to order.
You can follow them on Facebook.
***Use the promo code "Jennifer" to get $5 off your first order of $30 or more. *** 
The following two tabs change content below.
Hi, I'm Katy. Mom to four sweet boys ages 10, 6, 6, and 5. It's a loud, messy, chaotic life. I love connecting with other parents and am so glad you stopped by today!