Northshore Parent is happy to bring on a new advertiser–Rob's Rockin' Dogs located in downtown Covington. To celebrate, the gang at Rob's treated our writers to lunch so we could try out all of their offerings.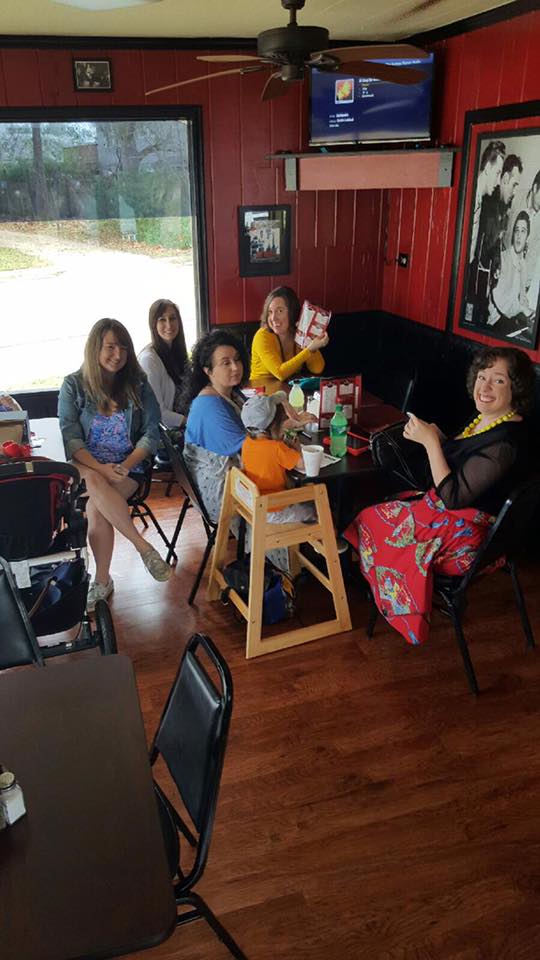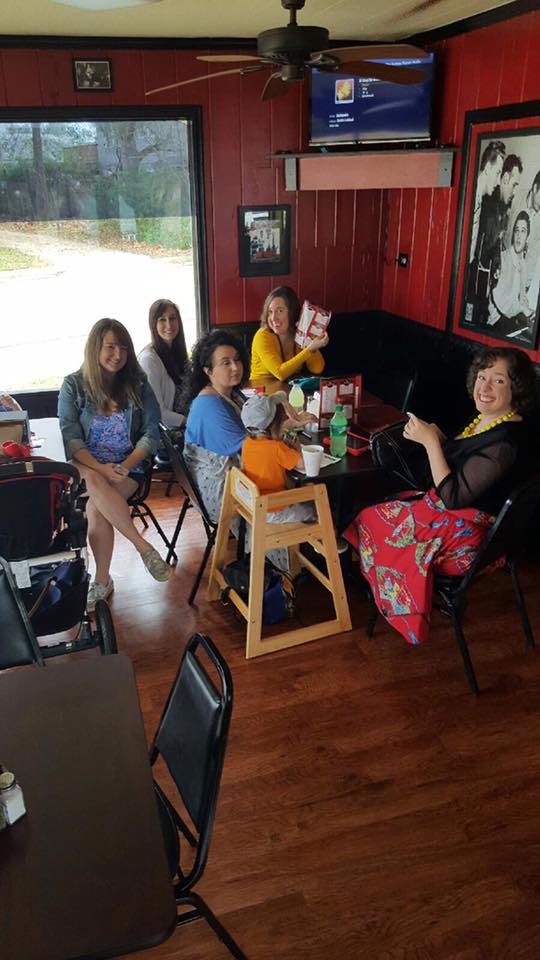 First I just want to say how excited I am that the gourmet hotdog craze has finally made its way to the Northshore. I've been patiently waiting for someone over here to jump on that bandwagon and I was NOT disappointed! Our sales manager Melissa is probably the most excited, however. She already become a regular fixture at Rob's Rockin' Dogs–sharing Instagram photos of her hot dogs and making the rest of us drool.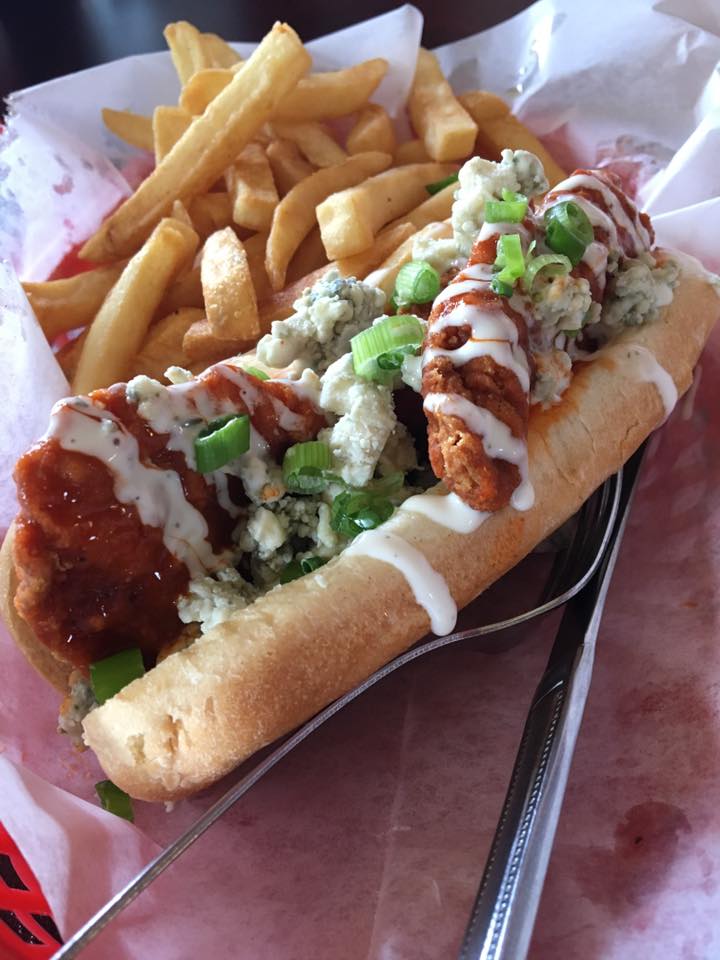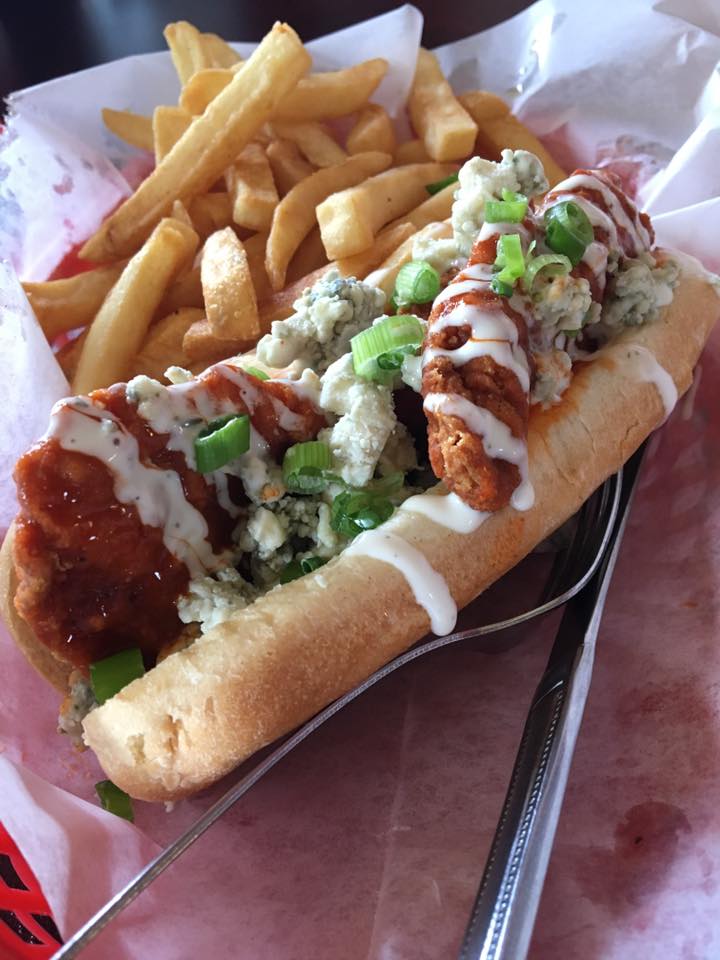 So we headed out on Friday afternoon to try the dogs. If you're not familiar with the gourmet hotdog phenomenon, these are all beef dogs with a wide variety of creative toppings. Some of the dogs are even hotdogs! They had special that was actually a marinated carrot and my "hot dog" was made up of a couple of chicken tenders dipped in buffalo sauce. I don't think any of us got the same thing, so we tried a good portion of the menu. Jillian had a New Orleans Dog which is topped with Red Beans and Rice; I had the Funky Chicken which was Buffalo Chicken, blue cheese, and chives on a bun (so good). Sunnie tried the Punk Rocker which has pineapple salsa, bacon, and jalapenos. She's pregnant so I have no idea how she was able to eat jalapenos! That would have been a no-go for me while pregnant. Melissa had the Tex Mex which was tomatoes, grilled corn, and ranch dressing. I think that's my next hot dog–looks delicious!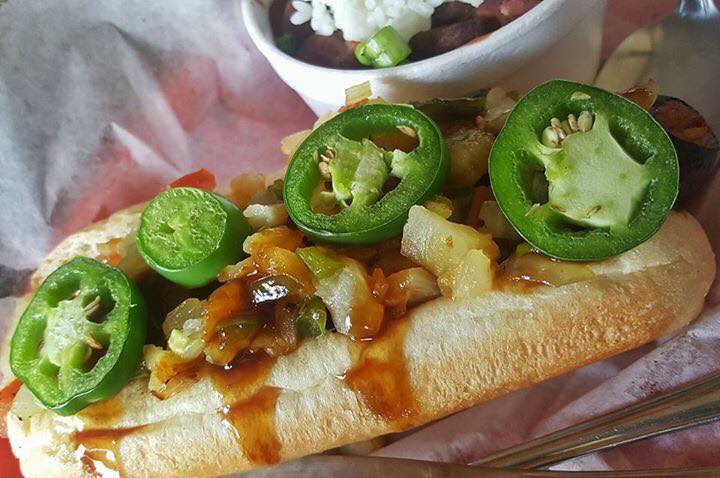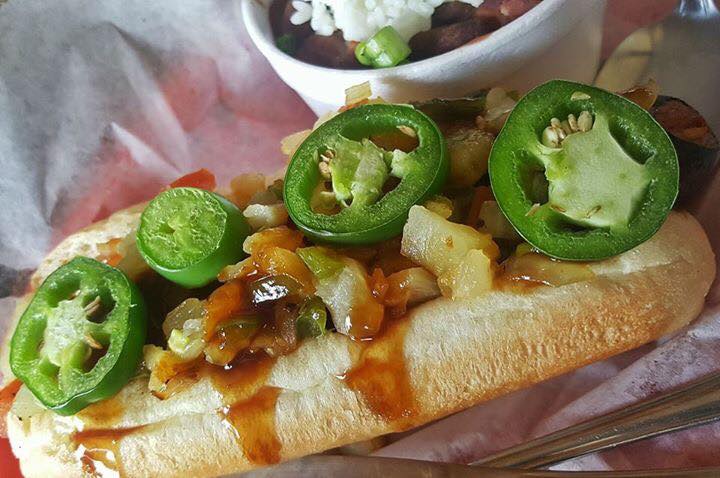 We also tried a variety of sides–tater tots, red beans and rice, and regular fries. Sides are big so you could probably split one with a friend unless you're super-hungry.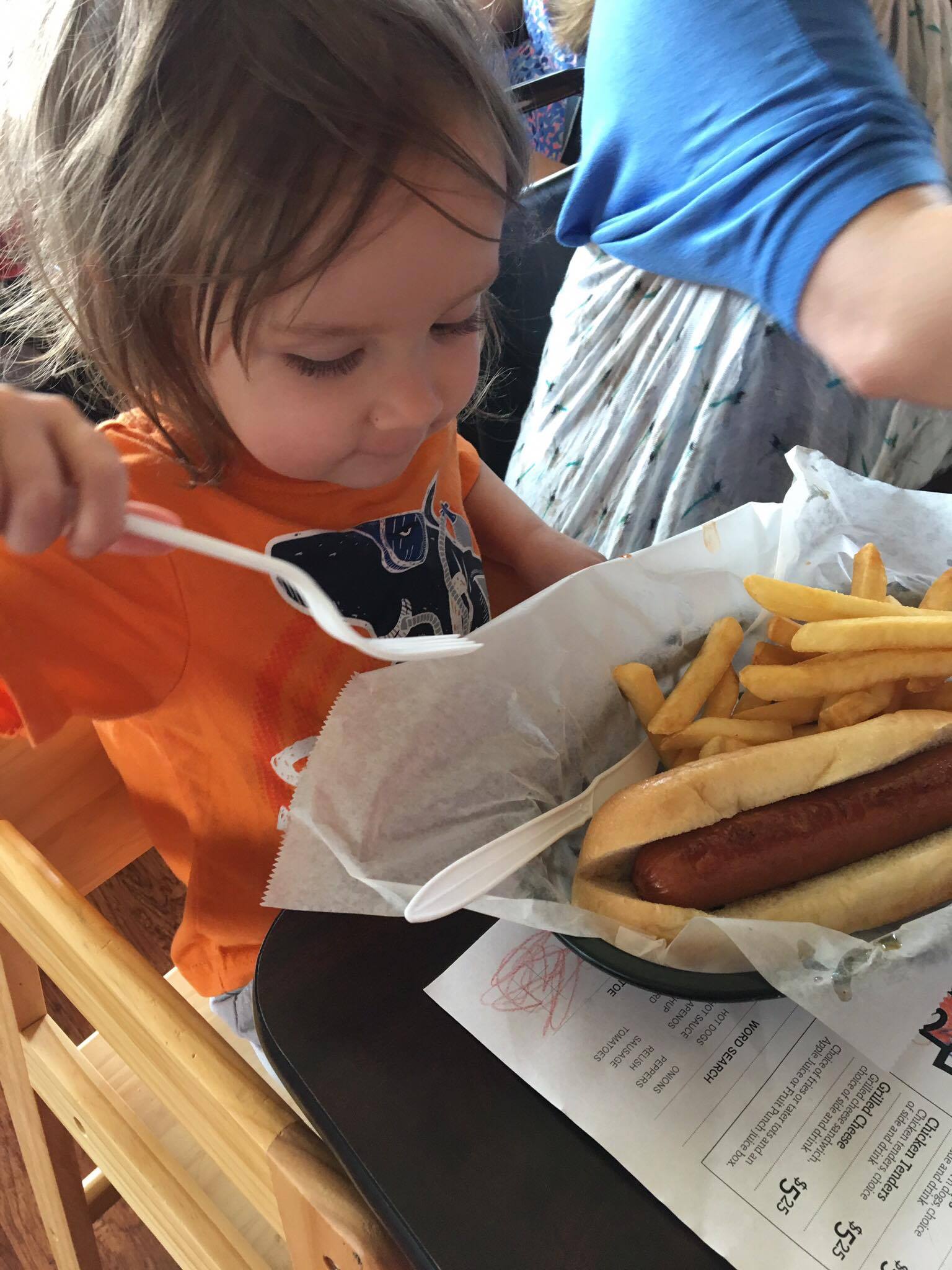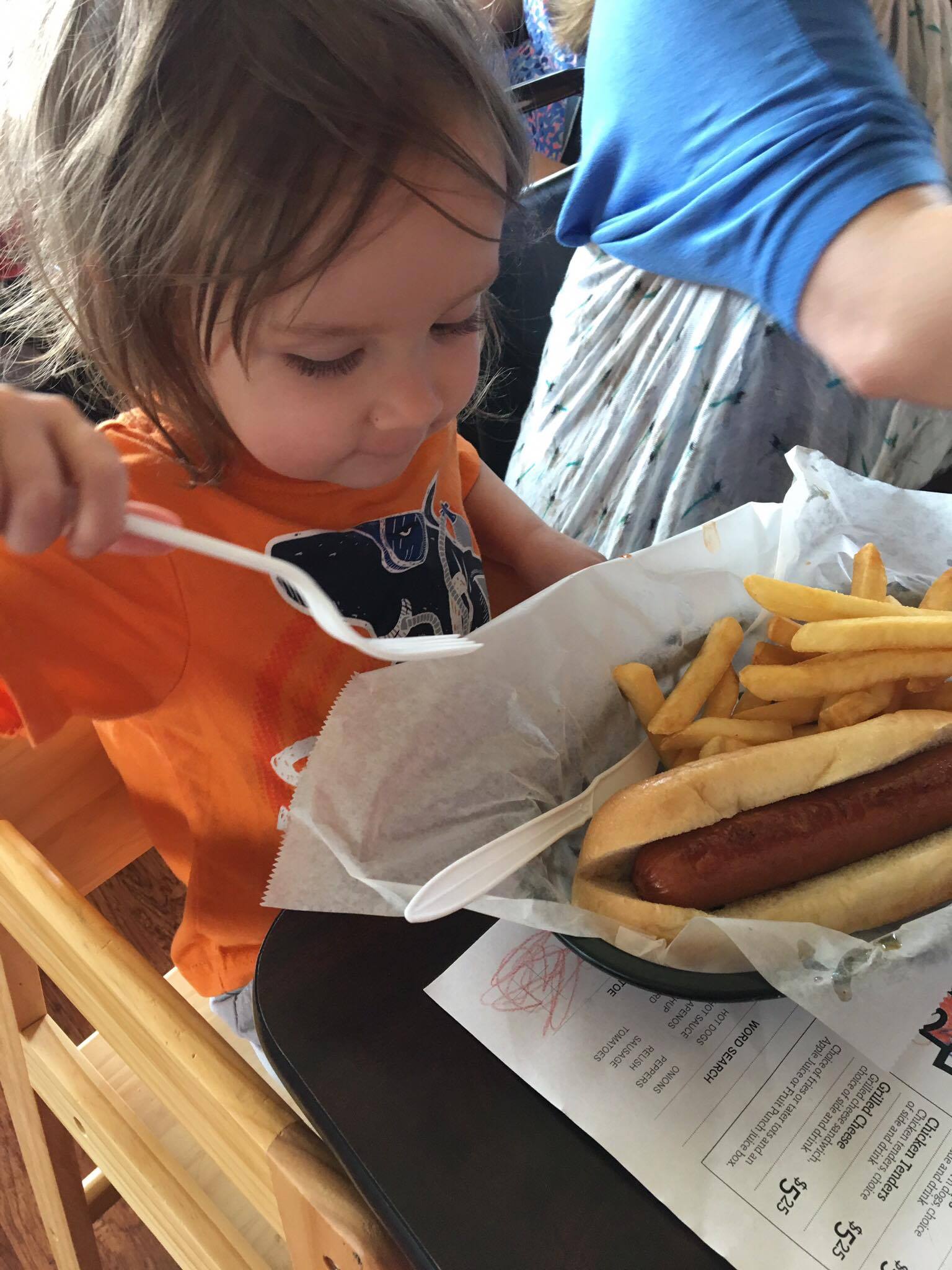 If you're planning on bringing the kids, they do have a good kids menu. The hot dogs are HUGE so be aware of that. I don't think any kid finished their meal. Again, you may want to split if you have smaller children.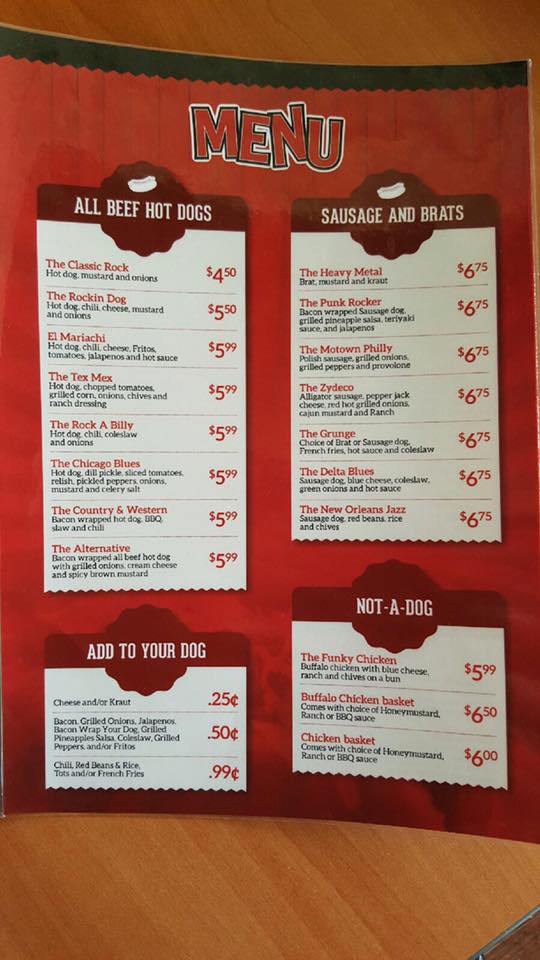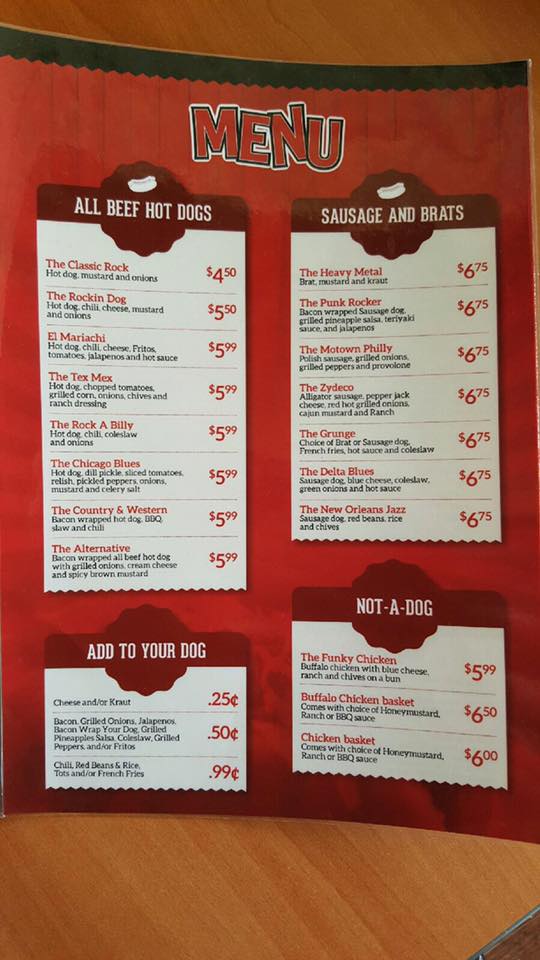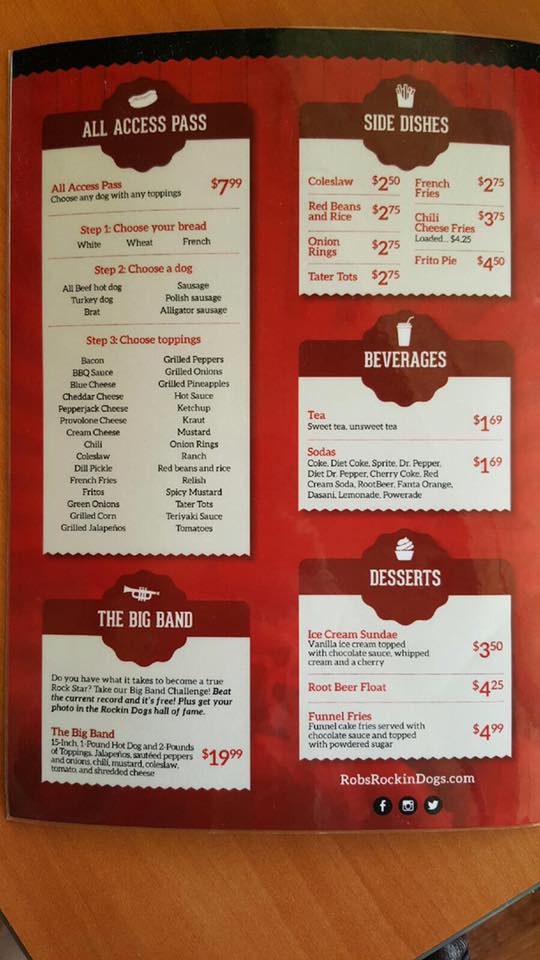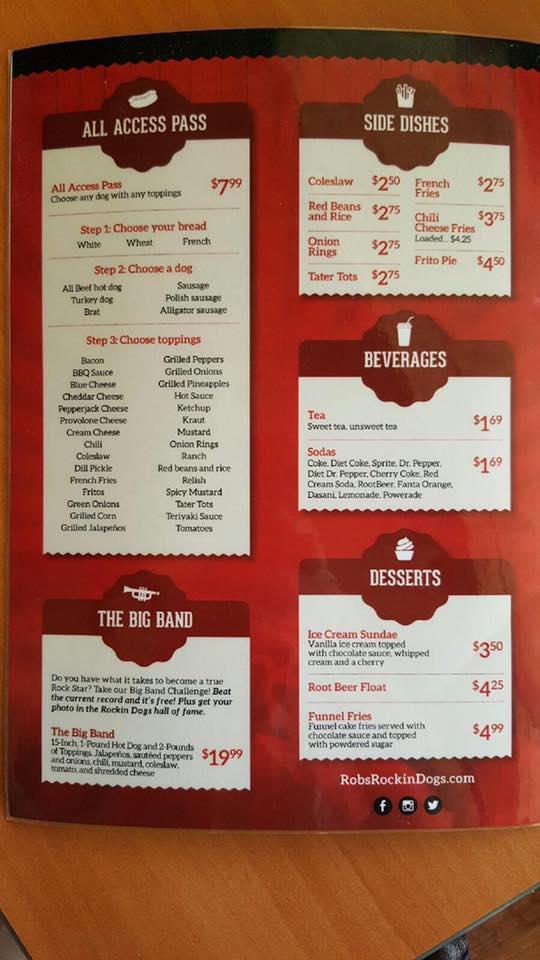 The following two tabs change content below.
Hi, I'm Katy. Mom to four sweet boys ages 10, 6, 6, and 5. It's a loud, messy, chaotic life. I love connecting with other parents and am so glad you stopped by today!