This post is brought to you by Whole Foods of Mandeville
Whole Foods Market has its grand opening tomorrow, Wednesday, May 18, 2016. On Friday, we got to take a tour and at get a sneak preview of Mandeville's newest neighbor. Spoiler alert: it's amazing (but, really, would you expect anything less from Whole Foods?)
The Grand Opening Ceremony begins tomorrow at 7AM and will feature local politicians, a bread breaking ceremony, and music by Linnzi Zaorski. The store will officially open at 8AM. The first 200 guest to come through the doors will receive a gift card valued somewhere between $10 and $150. The first 500 guests will receive a reusable shopping bag.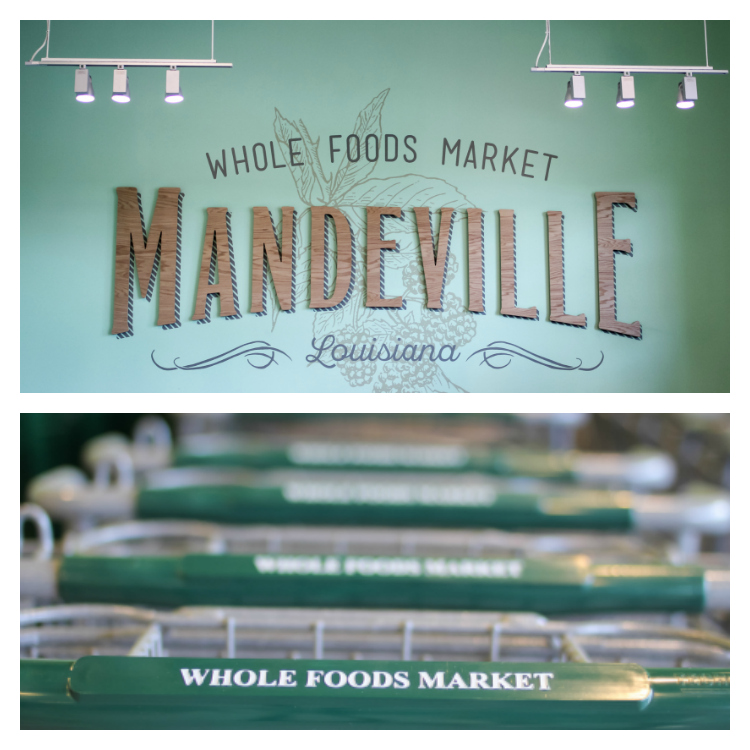 The store has 40,000 square feet of space and will employ 120 team members, 60% of whom are Northshore residents. This big, bright space features skylights that light 50% of the store and, on a bright day, the lighting will dim automatically to save energy. All of the fixtures and features in the store are deliberate and thoughtful; wherever possible they use reclaimed wood
Whole Foods is known for it's quality, healthy choices and it's newest store in Louisiana (this is #6 with another one in Shreveport coming in the fall) is no exception. The bakery cakes are all made with fresh, whole ingredients, including vegetable dyes for food coloring. The bakery will also feature a self-service kiosk for ordering – so cool! At the full service meat and seafood counters, you'll be able to purchase fresh foods that have been graded on their quality and welfare system. The beef is grass-fed from Texas and the seafood is local, as supplied by Inland seafood. The butchers will portion meat to your needs and at the fish counter, they can steam, debone and filet.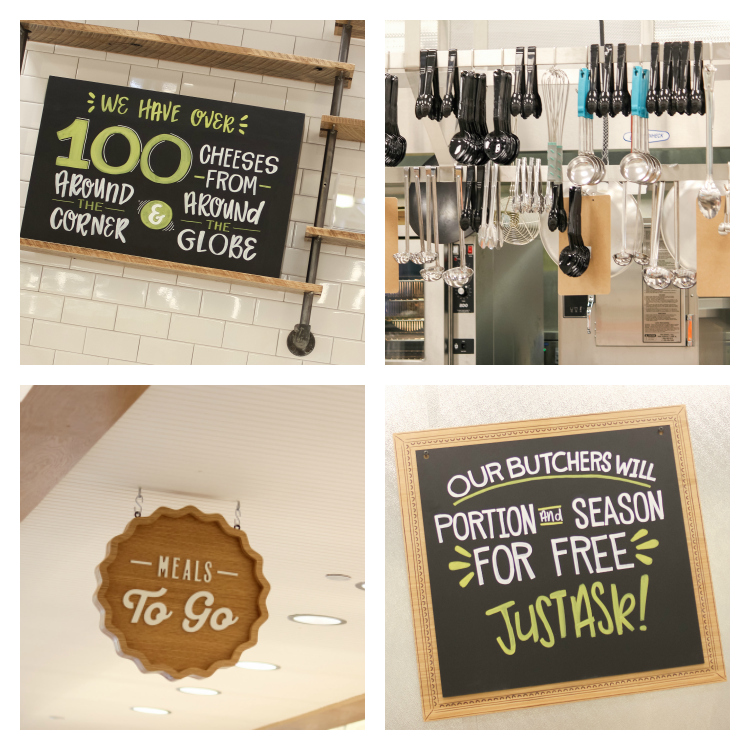 There's a fabulous cheese counter, located right next to my favorite part of the store – the wine. The cheese counter is staffed by a certified cheese professional who will let you sample the cheeses and can even give you a paring options. So helpful when you're throwing a party! Right down from the cheese counter is a sushi bar, and a pizza counter will come to the rescue on those night when you just can't get dinner on the table in time. They'll even have midweek specials on the pizza, baked in store in a beautiful, hand-tiled pizza oven from Italy. And, if pizza isn't your speed, there will be a whole case of freshly prepared meals to go, made right in the store.
Though it's a national chain, Whole Foods is all about supporting the local community. The produce section is filled with produce from Louisiana and Mississippi, and the shelves are filled with products from local businesses. Whether it's olives, beer or soap, and everything in between, there's probably a local option at Whole Foods. They are so committed to stocking the store and helping you shop locally that they have a dedicated team member called a "local forager" who sources all of these goods for the store. They also support the community by donating to local non-profits. For the first 5 weeks of operation, Whole Foods will give 1% of proceeds from that week to 5 different non-profits, including CAC Hope House, the Lake Pontchartrain Basin Foundation, WWNO, the Northshore Community Foundation and the Covington Food Bank. So, the money you spend will support several great causes.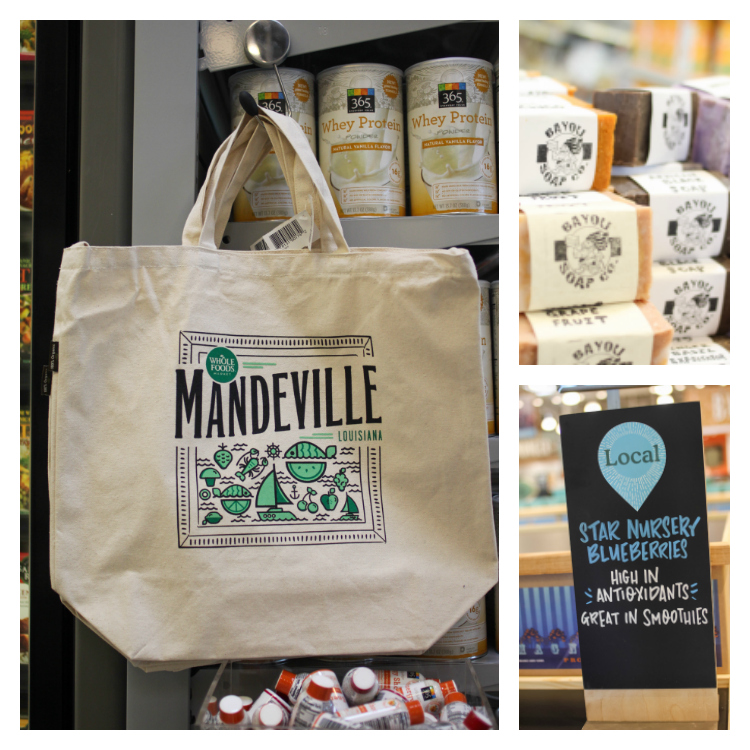 Another way in which Whole Foods supports the community is with activities for children. They will be working with Zuka Baby for a Kids Club playdate in the store. The Kids Club also has a little booth at the front of the store where all children under the age of 12 can choose a piece of fruit to take home with them, because helping children make healthy food choices from an early age helps us grow stronger and healthier as a community.
Northshore Parent is SO excited that Whole Foods is finally here. We love telling you all about new businesses and it's been so much fun to show our readers sneak previews of the store (if you're not on Snapchat, go sign up and see the snaps from Monday night's preview party!) Another thing we love is to treat our readers to a fun giveaway. And what better way to celebrate than with a cake? One of our lucky readers will win one a gift certificate for of Whole Foods' famous berry chantilly cakes! Hooray! You can enter below and we'll pick a winner next week. Good luck and happy shopping!
The following two tabs change content below.
Aimee
Hi, I'm Aimée, the Special Projects Coordinator for Northshore Parent. If there's a fun giveaway, a kids' clothing review, or a special event, there's a good chance that I'm responsible. I'm a lifelong resident of St. Tammany (except for time at LSU for undergrad and law school) and a mom to 3 little ones, ages 6, 6 (yes, they are twins, and no, they are not identical) and 2. Thanks for reading Northshore Parent and being a part of our community.