Come out to purchase the freshest locally-grown produce the Northshore has to offer, along with unique art crafted by local artisans. Buying local foods is a great way to support your community and the environment while also improving your health. Local food is fresher and has fewer preservatives than the produce transported from across the country.
Shopping at our local Farmers Market not only supports the local economy but also is a great way to meet new people and build new relationships. If you are a regular, we thank you for your continued support. If you're a newcomer, we encourage you to come to find out what the Hammond Farmers Market is all about!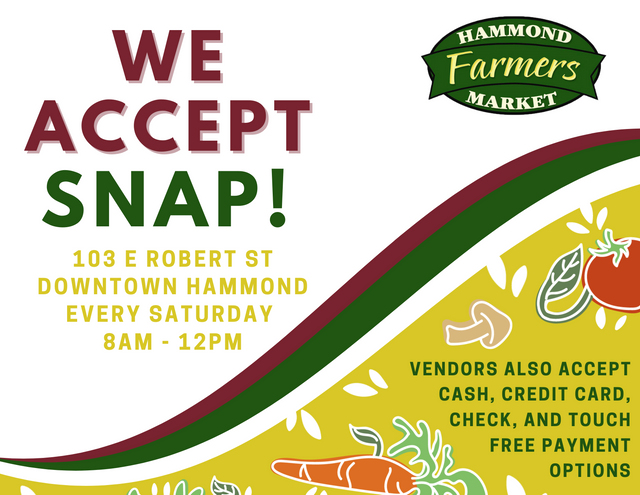 The following two tabs change content below.
Hi, I'm Katy. Mom to four sweet boys ages 10, 6, 6, and 5. It's a loud, messy, chaotic life. I love connecting with other parents and am so glad you stopped by today!