I missed gender reveals by a hot second so I never had one. They are very popular these days–any excuse to party, right?–so we've got some ideas here for those of you who are thinking about doing one of your own.  We've even got a gender reveal idea that can be done IN the hospital if you have your heart set on waiting to find out the gender.
What the Duck?
This one is pretty easy to pull together and the duck float can be used later by baby! This is my college roommate and husband who found out they were having a BOY!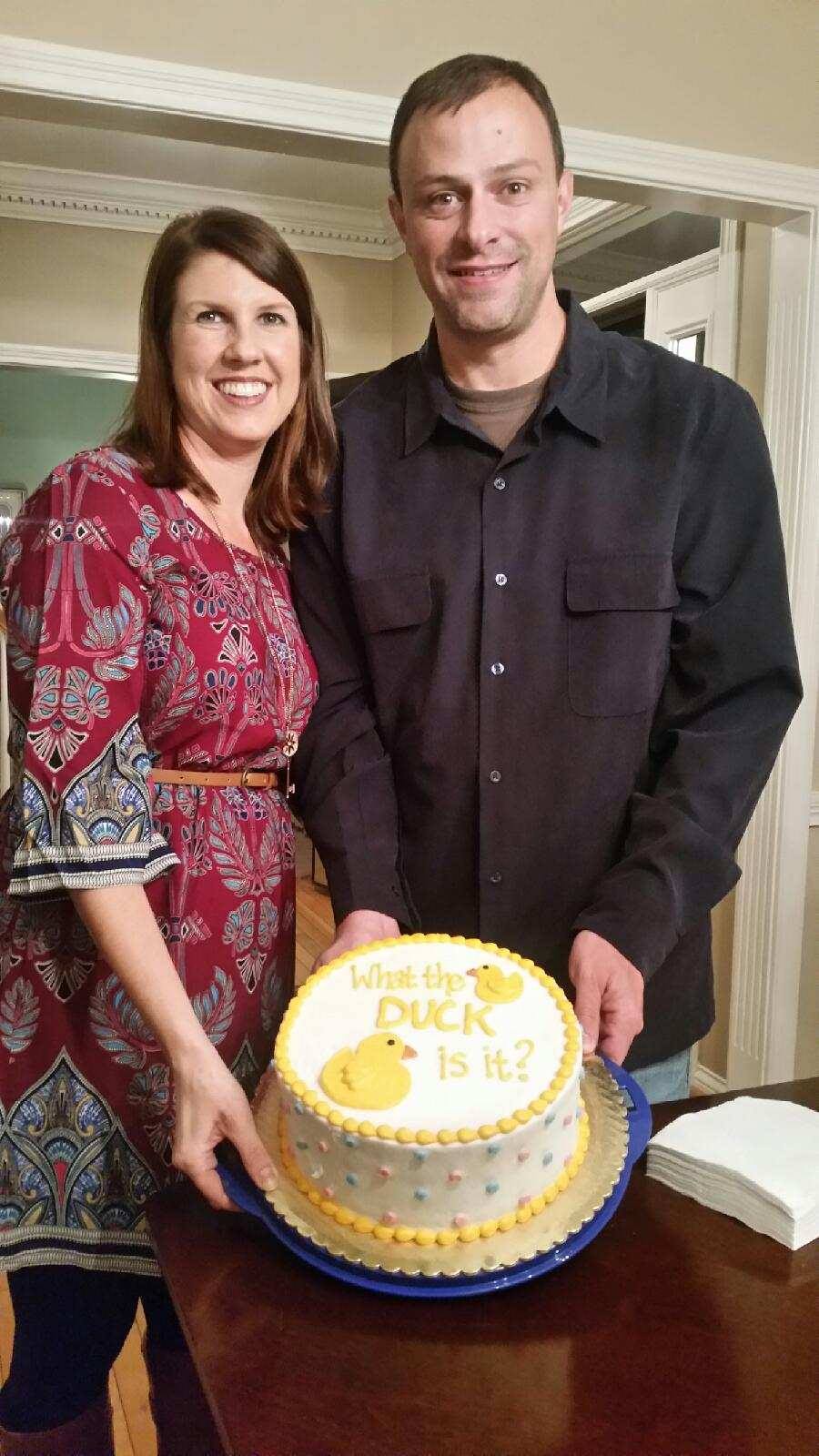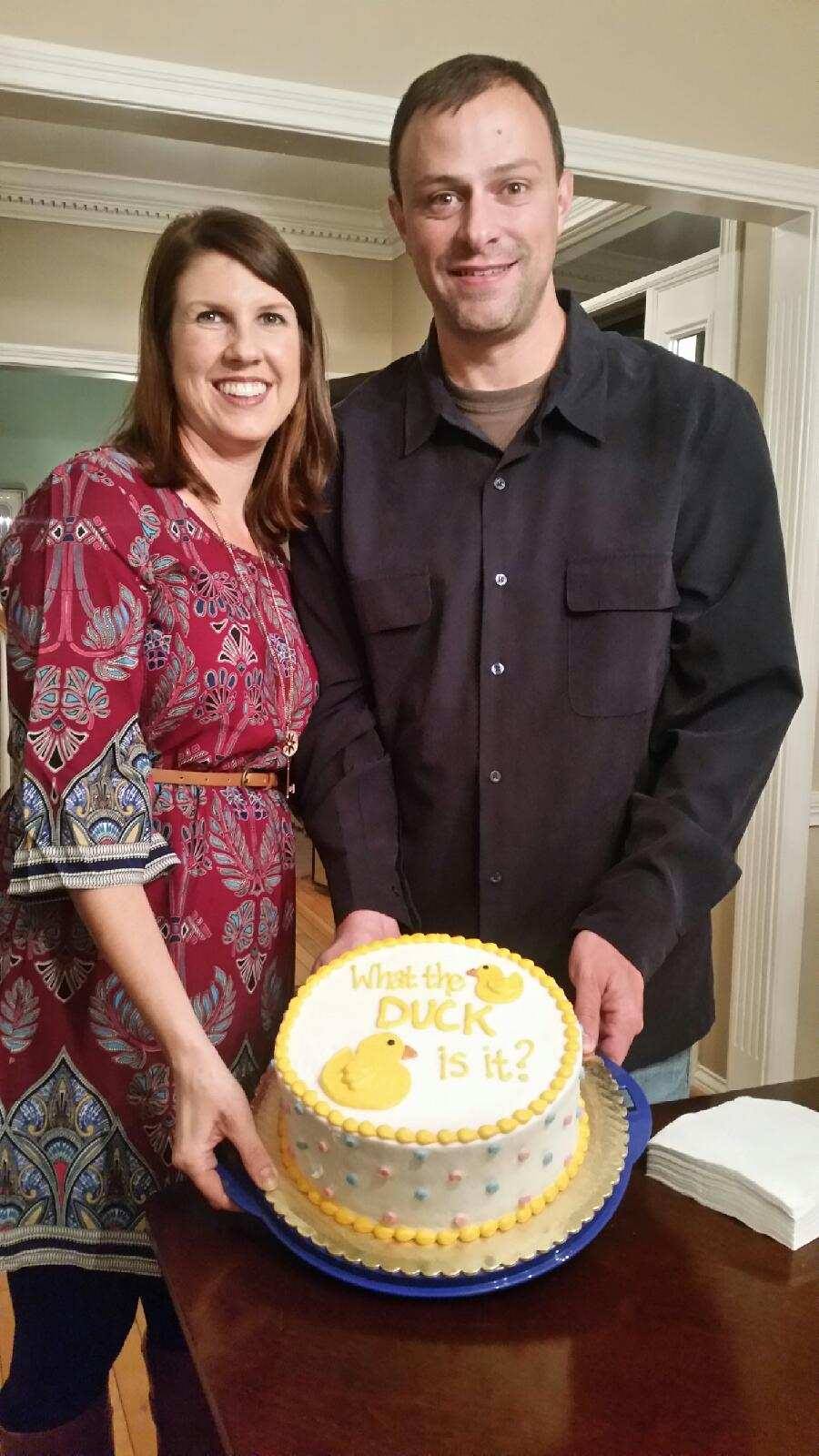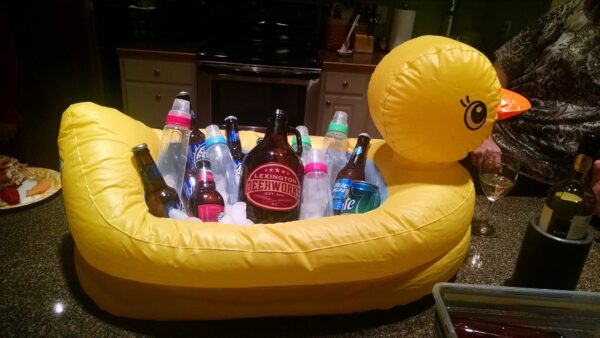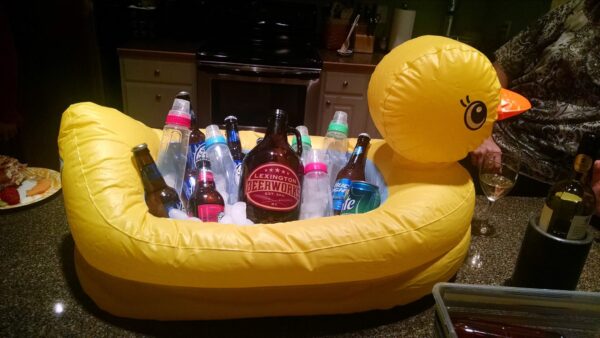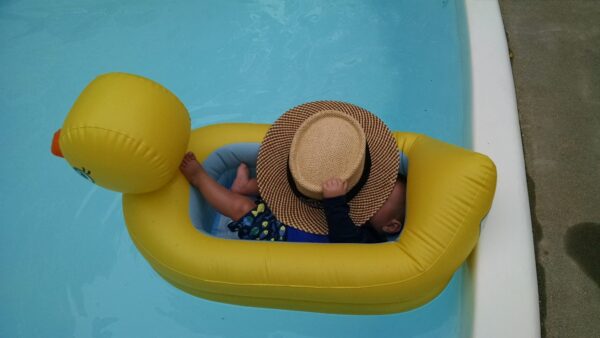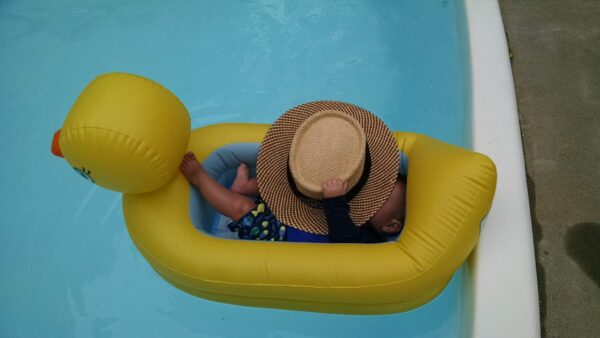 Football Jersey Gender Reveal
This was a name reveal and gender reveal all in one. These parents-to-be brought out a tiny jersey with the name they had chosen for their son. These two grandmas were incredibly excited!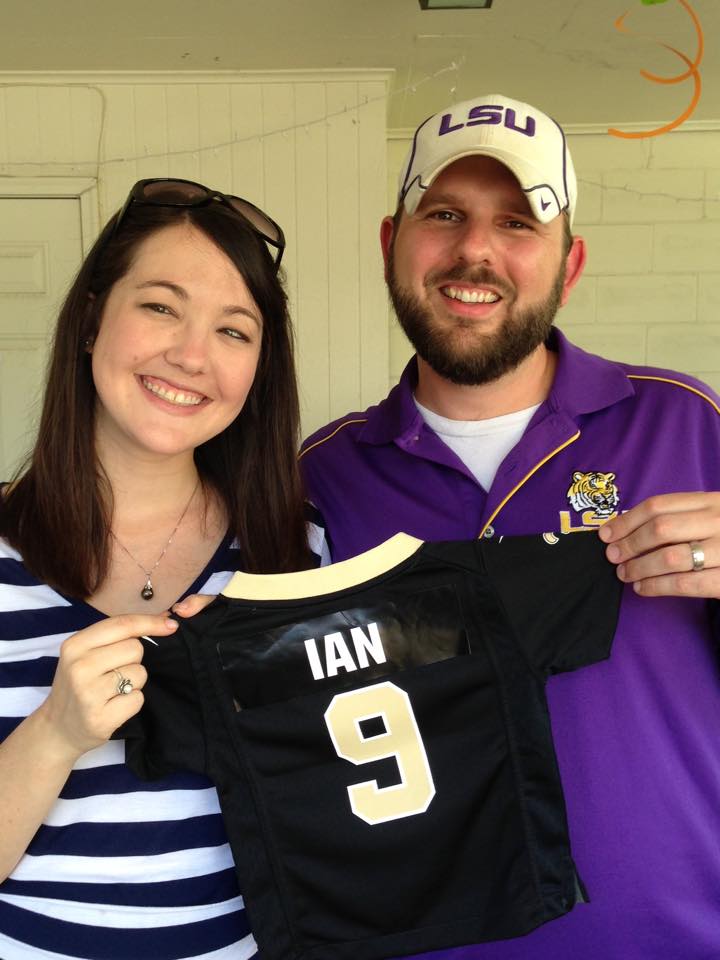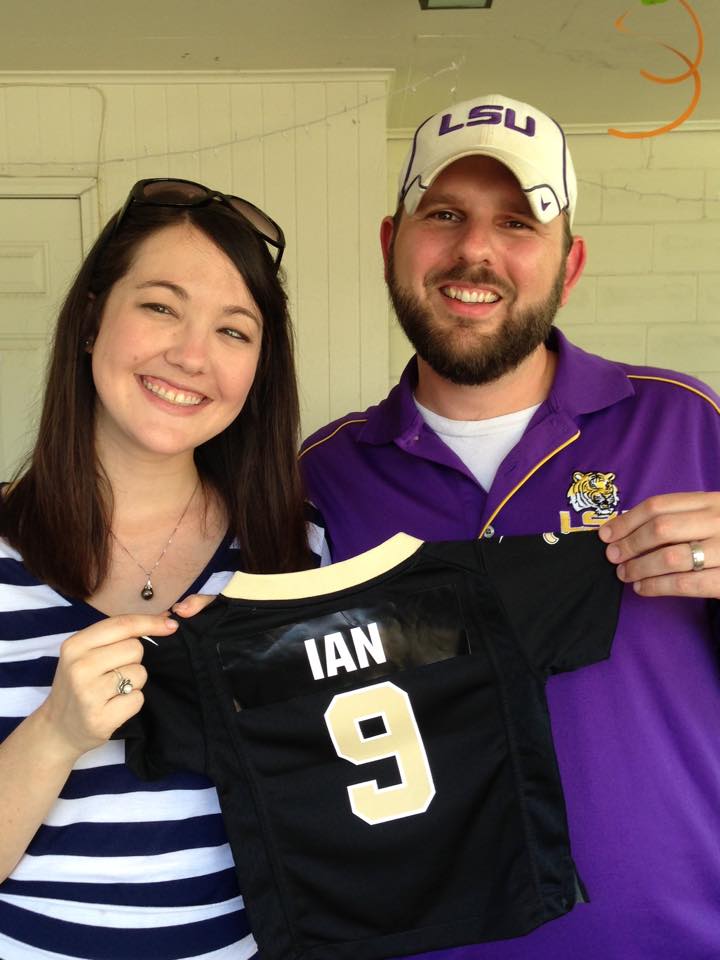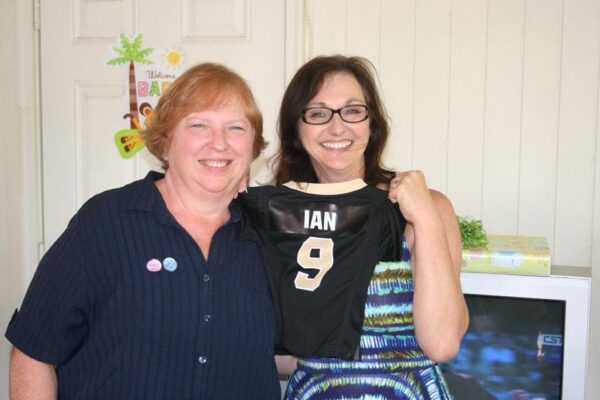 Origami Owl Reveal
Stephanie is an Oragami Owl stylist so it was only fitting that she use one of their lockets to announce the gender of her second child–a boy! She wore this adorable locket to let everyone know the baby's gender. Bonus: Stephanie at Christmas revealing the gender of her first child (had to get a girl in there somewhere!)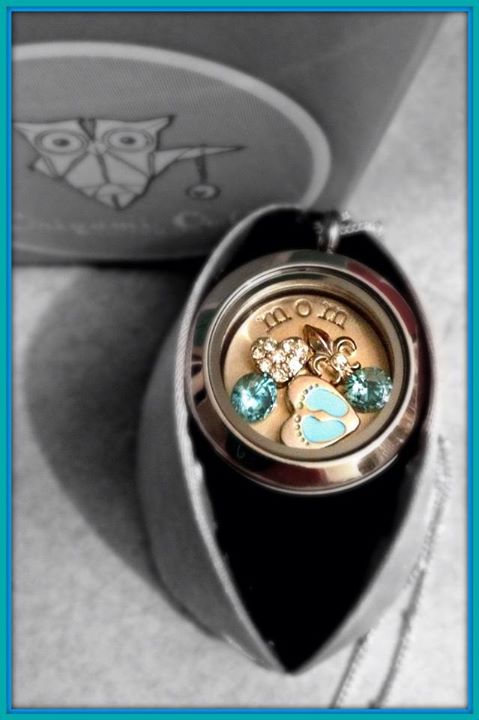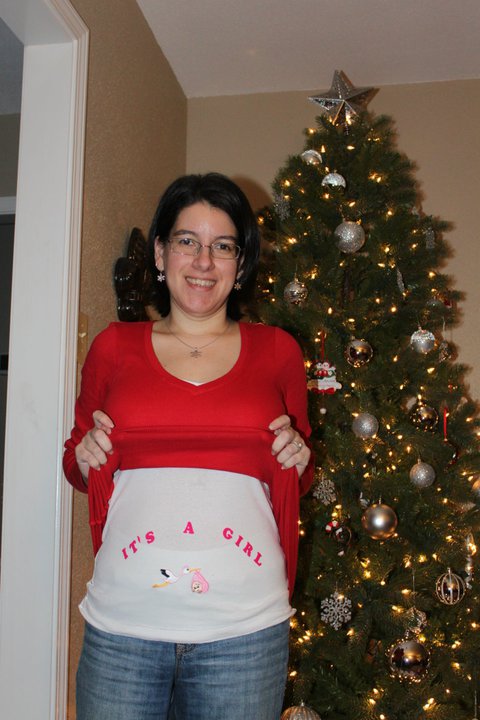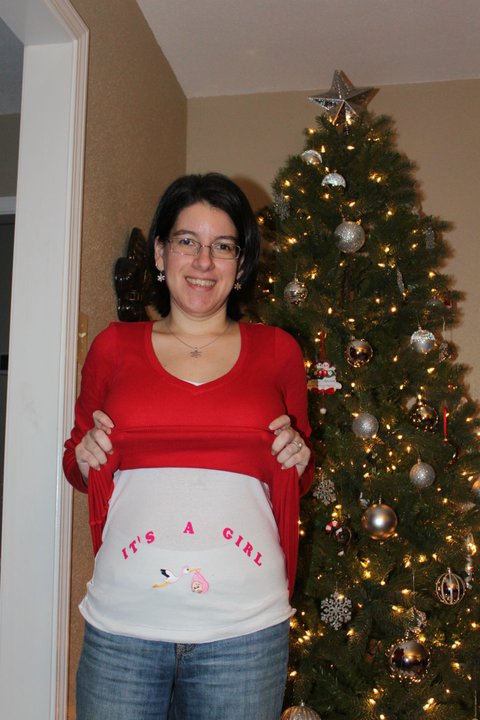 Lion King Reveal
Sarah and her husband Richie waited until they gave birth to find out the gender of their baby, but Sarah wanted to make the big announcement something special. She set up a Lion King theme in the hospital waiting room and when her husband came out to tell everyone, he turned up the music and held the appropriate lion high in the air–just like in the movie! She really is too creative.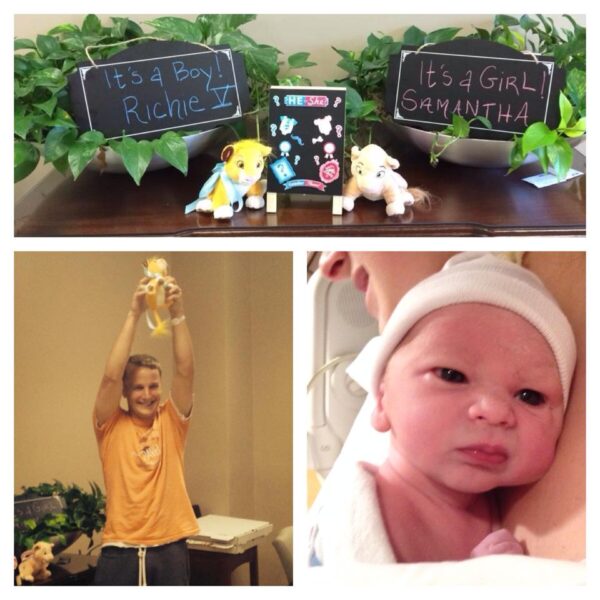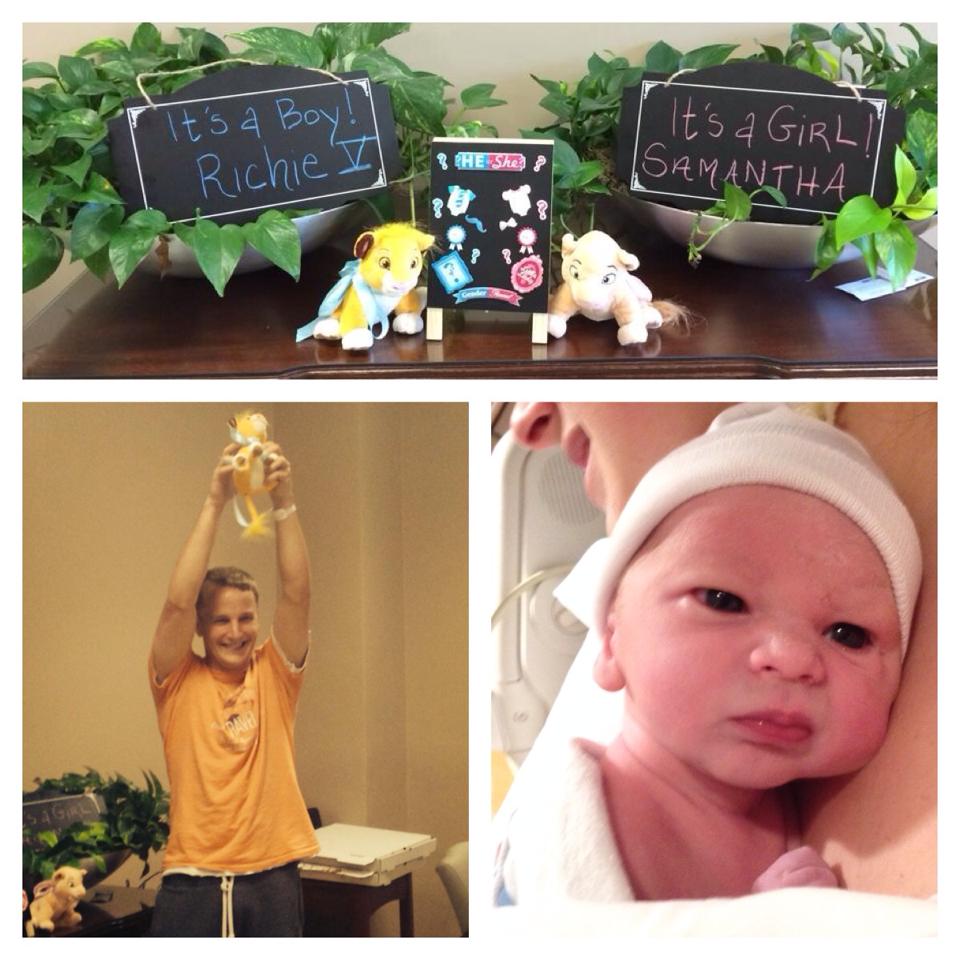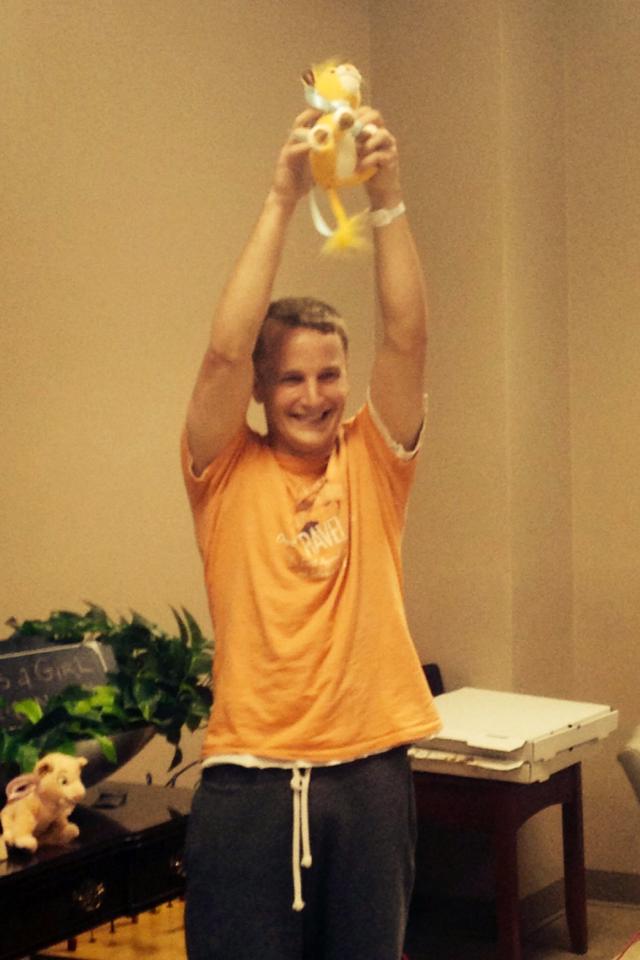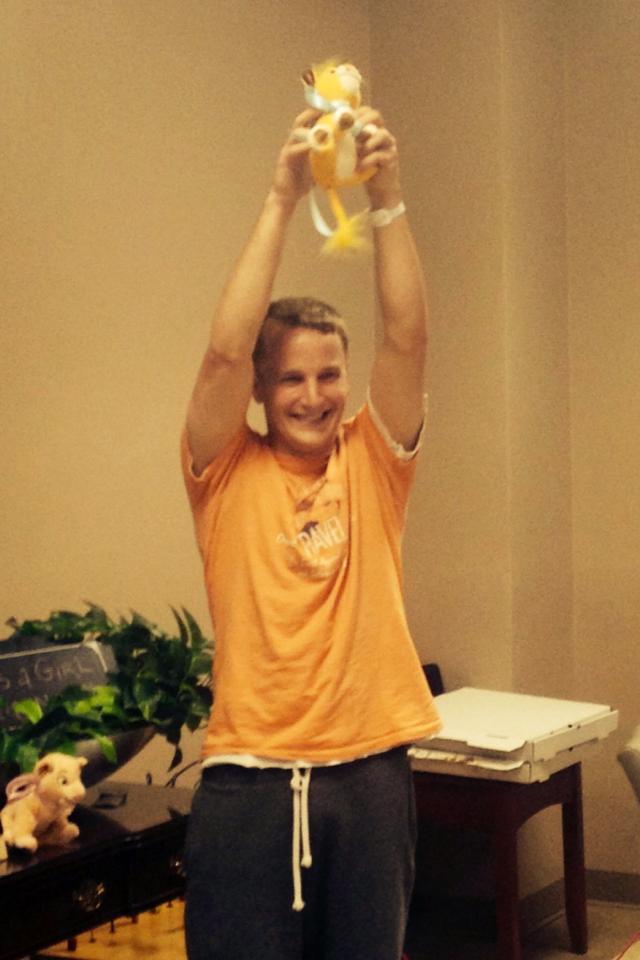 Glow Stick Reveal
Robbie and Julie Allen are the owners of Baby Bump Maternity on Magazine Street in New Orleans. They are also a seriously fun couple. The last time I had brunch with them I ended up snort-laughing. I'm not at all surprised that they used glow sticks to tell everyone the gender of their second baby. Check out this fun video!
Its a ………. Glow Stick Reveal Party! Julie Allen

Posted by Robbie Allen on Sunday, July 19, 2015
The following two tabs change content below.
Hi, I'm Katy. Mom to four sweet boys ages 10, 6, 6, and 5. It's a loud, messy, chaotic life. I love connecting with other parents and am so glad you stopped by today!