No one can deny the value of pictures. They are the first things we grab when we evacuate and we might even find ourselves showing them to strangers we've just met. Having some nice pictures of your family is something you'll never regret spending money on. So without further ado, here is the Northshore Parent Photographer Guide for 2018. Participants must pay a fee to participate, but choose who we invite, so you know that you're getting a good photographer no matter who you choose.

Linda Lea Photography
Linda Lea Photography, located on the Northshore, specializes in maternity, newborn, baby's first year, children and families. Our style is timeless with hints of vintage, shabby chic, and a lil southern charm mixed in. From the moment you walk in our studio you know you will be taken care of like family. We are a full service studio starting with a personal consultation to determine our clients wishes and vision all the way to the delivery of your heirloom products that you have so carefully chosen. Linda Lea Photography stays current on any and all posing and safety techniques. The lady behind the lens, Linda Duhon, was born and raised on the Northshore where she currently resides after graduating from SLU in 2005. Linda is a "boy mom," wife, animal snuggler, baby whisperer, Netflix binge-er, lover of light and all things photography. It is her absolute goal to create the best images and offer the best products to preserve your mark in your family's history.
985-710-6565
3995 Pontchartrain Dr. Slidell, LA 70458
[button link="https://www.facebook.com/LindaLeaPhotography/" type="big" newwindow="yes"] Like Linda Lea on Facebook[/button]
[button link="https://www.instagram.com/lindaleaphotography/" type="big" newwindow="yes"] Follow on Instagram[/button]
No wonder this lady has all 5 star reviews! Just had my maternity session with Linda and I couldn't be more excited about it! In my experience, taking professional photos can be quite stressful…from picking out your outfit to choosing the perfect location, and that's all before you throw a toddler into the mix! What made this experience stand out for me, though, was the level of communication Linda had with me throughout the entire process. She was always available to answer any question I had and helped me feel prepared for the day. During the session, her personality and professionalism made ALL the difference. She was excellent with my toddler…so patient and kind with him and made us all feel at ease. I already know the photos are going to look gorgeous because her portfolio speaks for itself. I'm just so grateful that I did my research when choosing a photographer this time, because it made all the difference. I promise y'all she's worth every penny (and more)!!! Thanks so much Linda and can't wait to do our newborn session together!  –Susan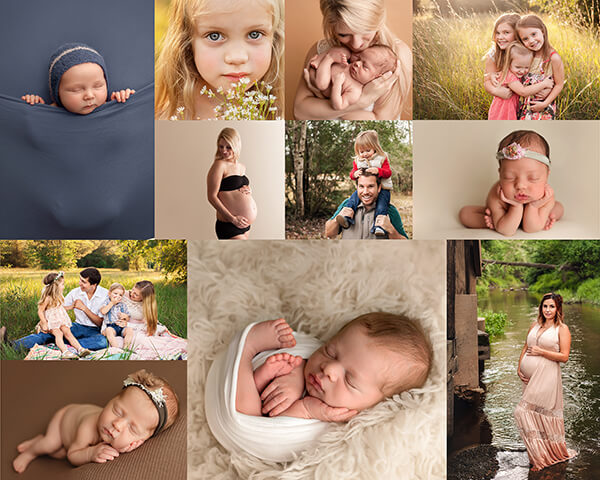 Jennifer Todd Photography
Hello! I am Jennifer Williams, owner and photographer of Jennifer Todd Photography. I am a newborn photographer located in Covington, Louisiana. Some might say I am addicted to babies…there may be some truth to that. I just know that newborn photography makes my heart and soul happy! I love it and truly feel blessed that I get to snuggle babies as my job! Along with photographing newborns comes maternity, children and family photography. I love making lasting relationships with my clients and getting to watch families and babies grow right in front of my lens!
As a mom of 4, I know all too well how quickly children grow and life changes! Milestones come and go in the blink of an eye. We all think we will "never forget this" yet somehow the memories become hazy over time. This makes it so important to document those sweet moments in our lives. With every session, my goal is to capture the realness of my subject. Whether it's the flaky skin and tiny rolls of a newborn, the pouty face of a two-year-old, a six-year old's smile that is missing some teeth or a family laughing, snuggling each other. I want my images to be a true reproduction of that time in my client's life. I want to create images that evoke emotion; images that my client's will look back on and smile or maybe cry or perhaps even be transported back to the very moment the image was taken. Pictures have always held a special place in my heart. From being a little girl, reminiscing through my grandparents' old albums, to becoming a teenager discovering a love for taking pictures and now being an adult where I realize the importance of having pictures. I consider being a photographer a gift and would be honored to be entrusted with capturing the treasured moments of your life.
[button link="Www.facebook.com/jennifertoddphoto" type="big" newwindow="yes"] Like Jennifer Todd on Facebook[/button]
[button link="instagram.com/jennifertoddphotograpy" type="big" newwindow="yes"] Follow Jennifer Todd on Instagram[/button]
"Thank God for Jennifer! She took the most amazing pictures of my newborn and our family! I am going to cherish these wonderful pictures for the rest of my life! Definitely one of the best photographers on the Northshore!" ~Taylor N.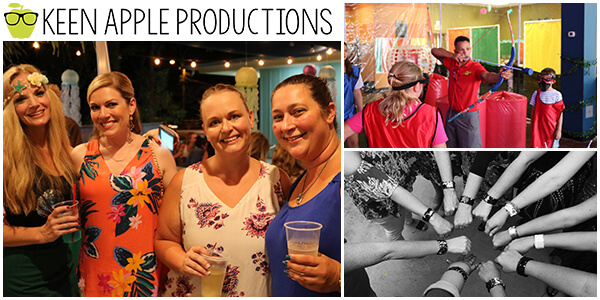 Keen Apple Productions
Keen Apple Productions is a videography business owned by Jasmine McClain. Keen Apple Productions is passionate about capturing moments that tell a captivating story through video. Video projects have included promotional videos for small businesses, non-profit organizations, and realtors. Keen Apple Productions can also provide photography services for any event. As a new resident in the Covington/Mandeville area, Jasmine enjoys meeting new people and exploring new places through Keen Apple Productions.
[button link="https://www.facebook.com/keenappleproductions" type="big" newwindow="yes"] Like Keen Apple on Facebook[/button]
"Working with Keen Apple Productions was nothing short of amazing! My video is beautiful and I can't wait to share it with the world. They were efficient and delivered a quality product. I couldn't ask for anything more!" -LaNesha Tabb

Shannon Michel Photography
Shannon Michel is a natural light, on location photographer located on the Northshore. Her specialties include maternity, newborn, baby's first year, children and family sessions. She has a timeless style and a relaxed approach, giving her clients naturally beautiful photos. Her in home newborn sessions and all-inclusive digital packages provide her clients comfort and ease during the picture planning process. Behind the lens, Shannon is a mother of two boys and understands the challenges that a photo session may bring. It is her privilege to provide her clients with memories that last a lifetime.
www.shannonmichelphotography.com
[button link="https://www.facebook.com/ShannonMichelPhotography" type="big" newwindow="yes"] Like Shannon Michel on Facebook[/button]
[button link="https://www.instagram.com/shannonmichelphotography" type="big" newwindow="yes"] Follow Shannon Michel on Instagram[/button]
Aside from being an amazing photographer, Shannon has become a friend to us. She makes our entire family feel comfortable and carefree. Her attention to detail and the need to capture "the perfect photo" is everything we all ask for in a photographer. Photoshoots can be stressful and messy, but Shannon makes them just as memorable and fun as the photos themselves. We've been using Shannon for all of our photos since 2012 and we will never use anyone else! – Mandy Cannon

Paige Henderson Studio
Paige is a portrait photographer located in Madisonville, Louisiana. She began her career in high school where she designed layouts for the yearbook, and then looked around school to find the subjects that would fit the story. Obsessed with stories, light, emotion and life, she looks to find that "certain something" that tells the story of each client. Her studio in Madisonville is set on 5 acres with a private makeup and wardrobe area. She is drawn to fine art photography and strives to create a unique beautiful piece of art for each person she photographs.
985-503-8229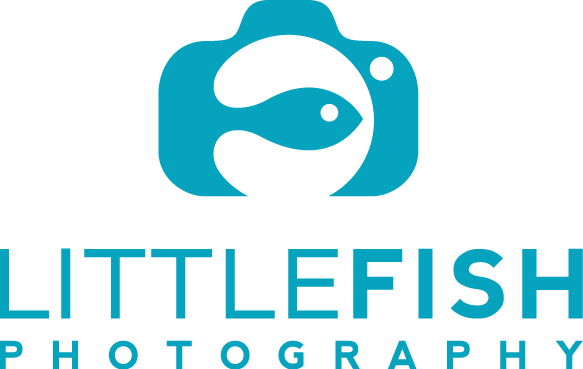 Little Fish Photography
Started in 2011, Little Fish Photography LLC is a photography company that wants to capture your moments with your family, kids and more!
985-718-5859
1323 Englewood Drive Slidell, LA 70458
Want to be on this list for next year? Email [email protected] to find out all the details
SaveSave
The following two tabs change content below.
Hi, I'm Katy. Mom to four sweet boys ages 10, 6, 6, and 5. It's a loud, messy, chaotic life. I love connecting with other parents and am so glad you stopped by today!