I'll be honest, I was apathetic to cruising before I went on my first ever Disney Cruise. It's not that I didn't want to cruise, just that I didn't know what to expect and preferred to visit Disney World on our family vacations. But just three nights on my first cruise was enough to hook me for life. Disney Cruises are my favorite kind of vacation! My first cruise was a work trip, but I almost immediately booked a cruise for my family upon return. We're all cruise addicts now, and with several under my belt, let me share with you why I love them so much.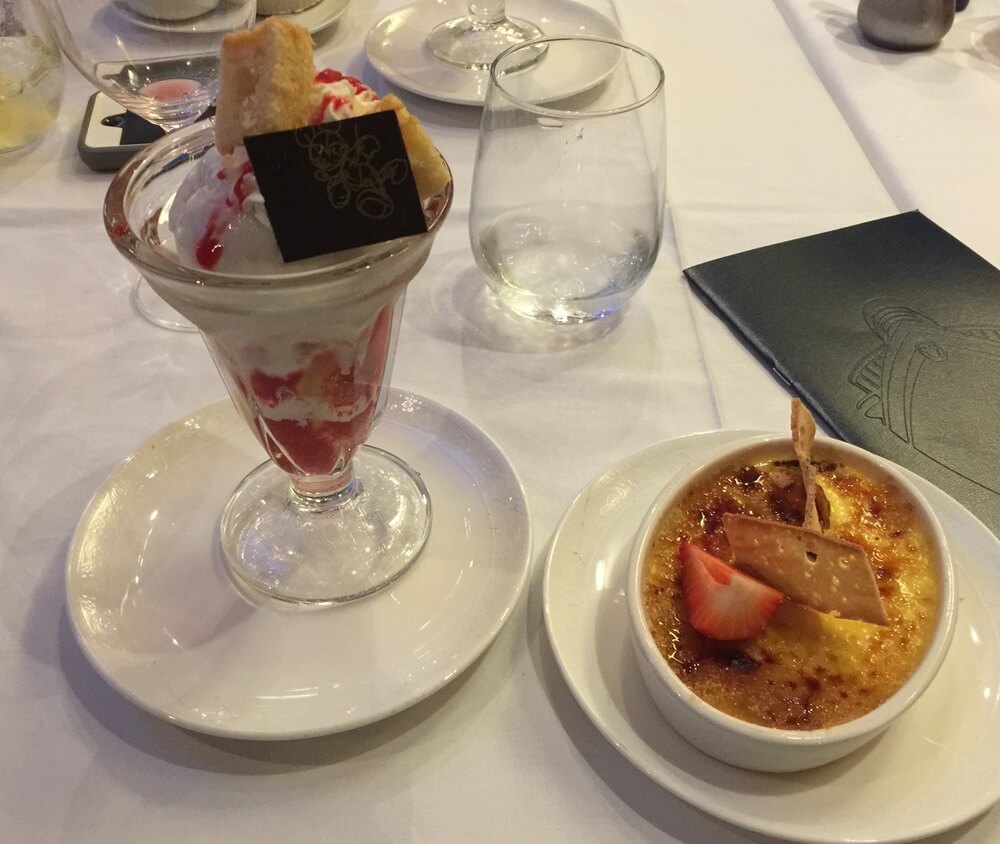 Food
Look, I love to eat. A lot. And on a Disney cruise, I can do just that! There's so much to choose from at all hours of the day. I love going to Cabana's, the buffet, for a breakfast of Mickey waffles, bacon, and fruit (because I'm healthy, duh). Then a mid-morning snack on the pool deck of pizza and ice cream. Then it'll be time for lunch at one of the finer restaurants (at least one dinner restaurant is open for lunch each day, in addition to Cabana's and the quick-service locations). I'll have an afternoon coffee and pastry at the coffee bar before heading to the adult-only pool, and at dinner, I'll splurge on two entrees and at least two desserts. One more soft-serve cone and maybe room service before bed, and I'm ready to do it all again the next day. Pro tip: Bring stretchy clothes.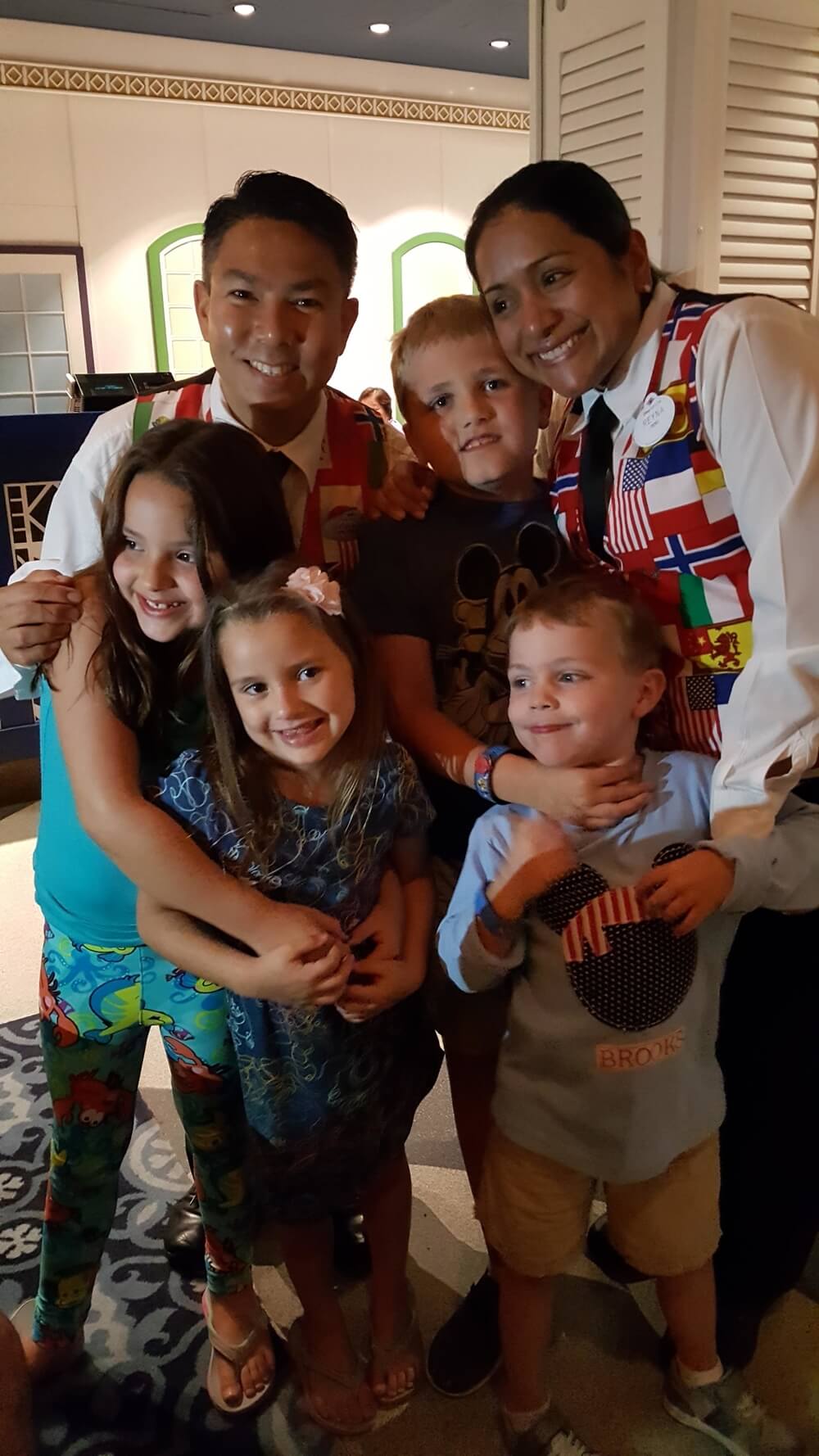 Service
Anyone who has visited the Disney parks knows that the Cast Members go above and beyond, and that's no different on a Disney ship. The Crew Members cater to your every want and need with a smile on their face. Disney Cruise Line was the first in the cruise industry to institute rotational dining, which allows you to rotate among their three table-service restaurants with the same serving team. The servers really get to know you and your family's preferences. We've become friends with many members of the Crew, and it's always so fun to be reunited with them on our next cruise!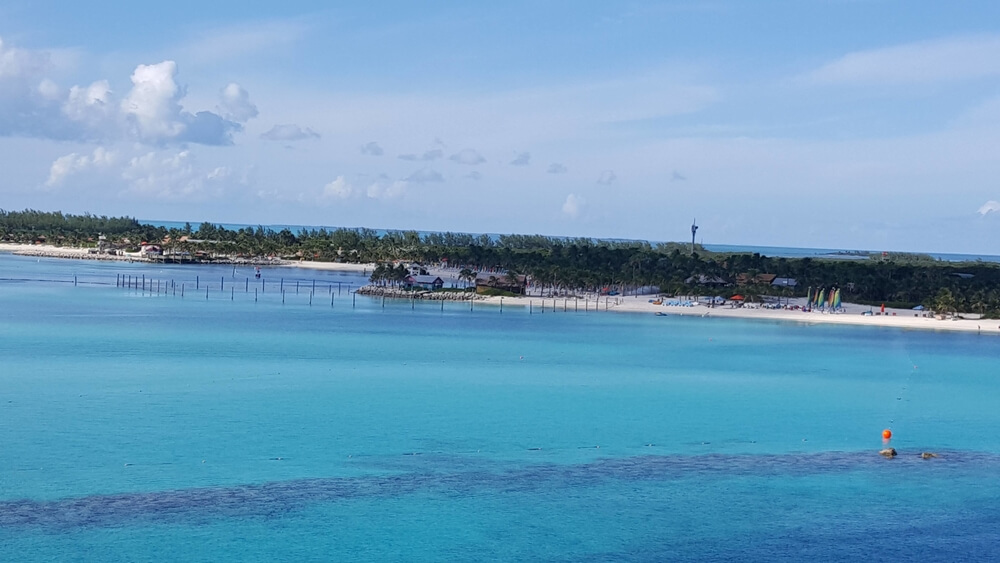 Castaway Cay
Disney's private island in the Bahamas is truly heaven on Earth. The beaches are just as pristine as you'd expect in a magical paradise. The water is clear, the sand is powdery white, and there's so much to do – or not do. You can paddle-board, snorkel, pet stingrays, go down water slides, swim with your kids, or take your kids to the on-island kids' club (more on that in a minute) and head over to Serenity Bay, the adults-only beach and possibly my favorite place in the world! Disney also makes sure to keep you fed by including a BBQ buffet on the island. And that soft-serve ice cream I mentioned before? Yeah, it's on Castaway Cay too.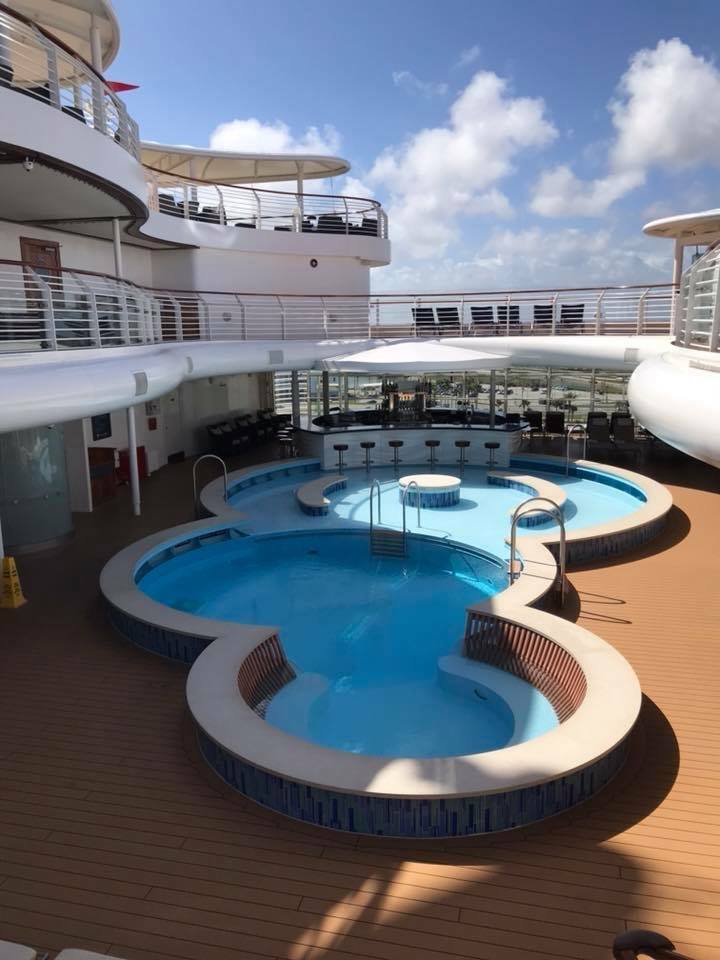 Entertainment
First and foremost, Disney is an entertainment company, so you can bet their entertainment on board will be over the top. The shows I've seen on Disney cruises rival those I've seen on Broadway and are included in the cost of your fare! There are also comedians, magicians, singers, and more to entertain you and your family. After dinner, be sure and hit up the adult-only district for even more entertaining antics provided by your Club Host–always a highlight of the cruises for me. There are also first-run movies shown in the movie theaters each day and night as well as Funnel Vision, movies that are projected onto one of the funnels of the ship.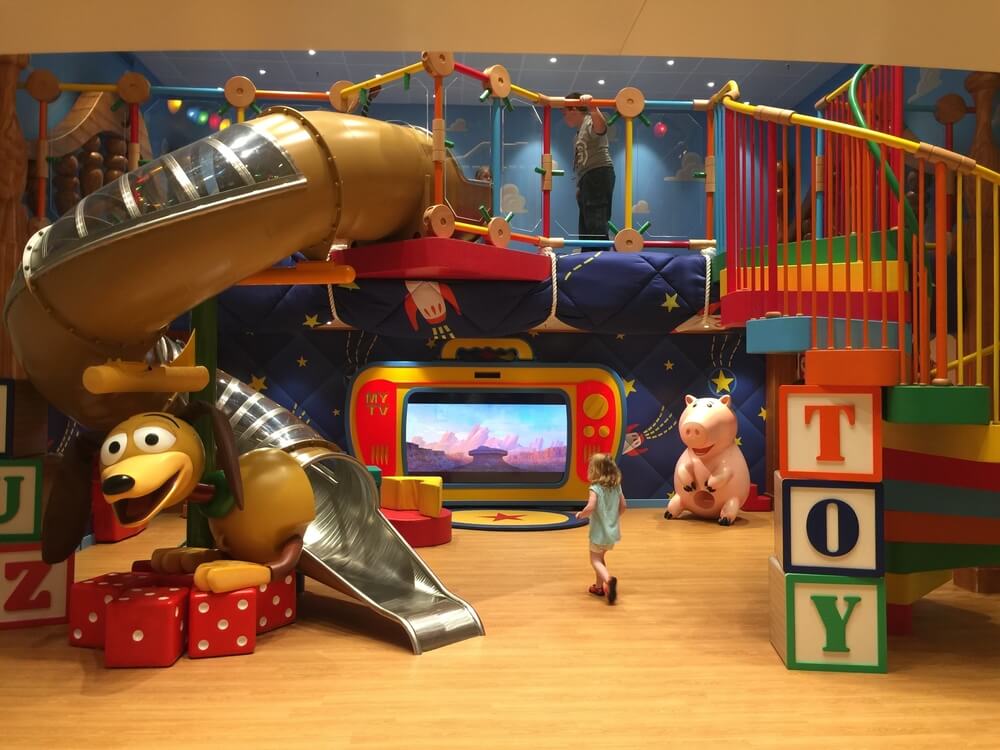 Kids' Programming
The kids' clubs on the Disney Cruises are phenomenal. No matter if your kids love Mickey, Marvel, Toy Story, Princesses, Star Wars, or Descendants, there will be an area for them. The kids' clubs on the ships are divided into two main areas: Oceaneer Club and Oceaneer Lab. Both are filled with games, characters, movies, and singalongs, but my science-loving kids really enjoyed the science experiments and cooking activities in the Lab. And when Captain America came by to hang out? They didn't hate that either. If your itinerary includes a day at Castaway Cay, the kids' club moves to the island but is staffed with the same Crew so that your kids feel comfortable. Got teens or tweens who are too old for the kids' club? Disney has you covered! There are contemporary lounges, activities, and hangouts designed for these special guests. They get to meet other passengers in their age range and make memories together!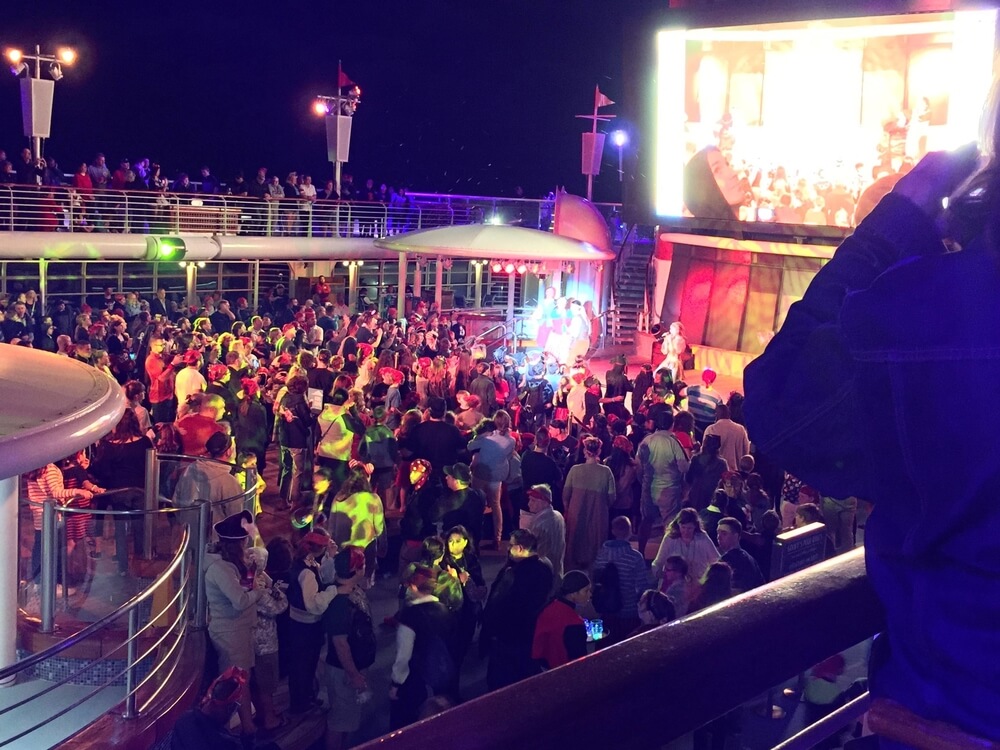 Deck Parties
Disney Cruise Line deck parties are so much fun! My personal favorite is the Sail Away Deck Party because everyone is so excited to be embarking on a new adventure. Everyone is dancing, you get introduced to your Entertainment Crew, and some special friends come out to join the party! Most Caribbean and Bahamian itineraries also include the popular Pirate Night where everyone dresses up in pirate gear. Everything that night is themed from the towel animals to the dinner menu to the deck party featuring fireworks and swashbuckling Disney characters! Select sailings also include Marvel and Star Wars deck parties. One that I haven't gotten to experience yet but look forward to is the Frozen Deck Party on select sailings!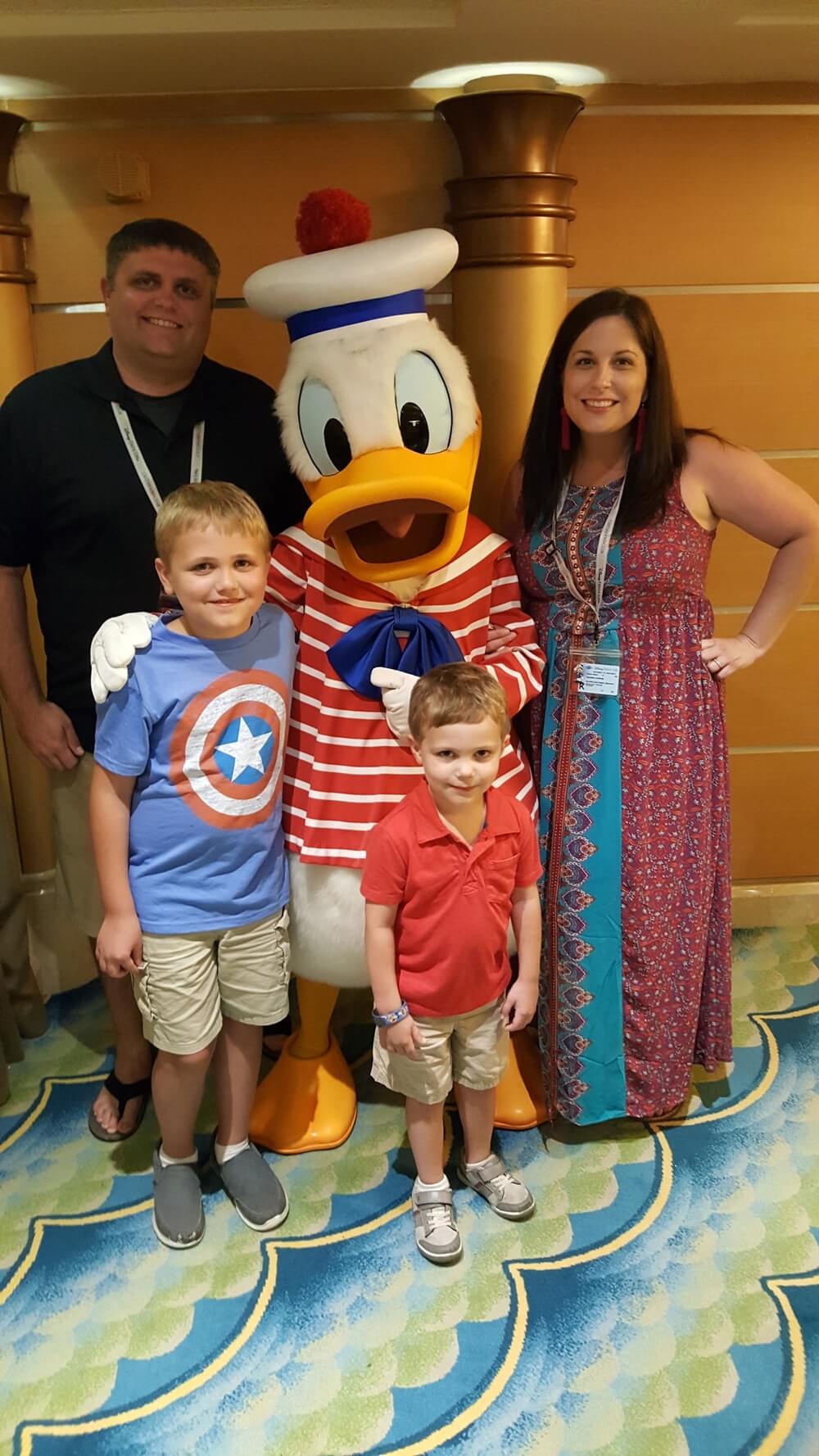 There's really so much more to love about Disney Cruises – the spacious staterooms with split bathrooms, the touches of luxury and magic everywhere you turn, and have I mentioned the free-flowing ice cream yet? What's even more magical is that Disney just announced that the Disney Wonder will be porting out of New Orleans in early 2020 for the first time ever! The Wonder features Tiana's restaurant and a special Frozen-themed show. These cruises will open up to the public on Thursday, October 4. If you're a Castaway Club member (meaning, if you've sailed with Disney before), you can book earlier than that! Contact me at 

[email protected]

 for more information so we can get you set up on the adventure of a lifetime! My concierge services are 100% complimentary, and I'm offering a $50 onboard credit to anyone who books a cruise before Monday, October 8!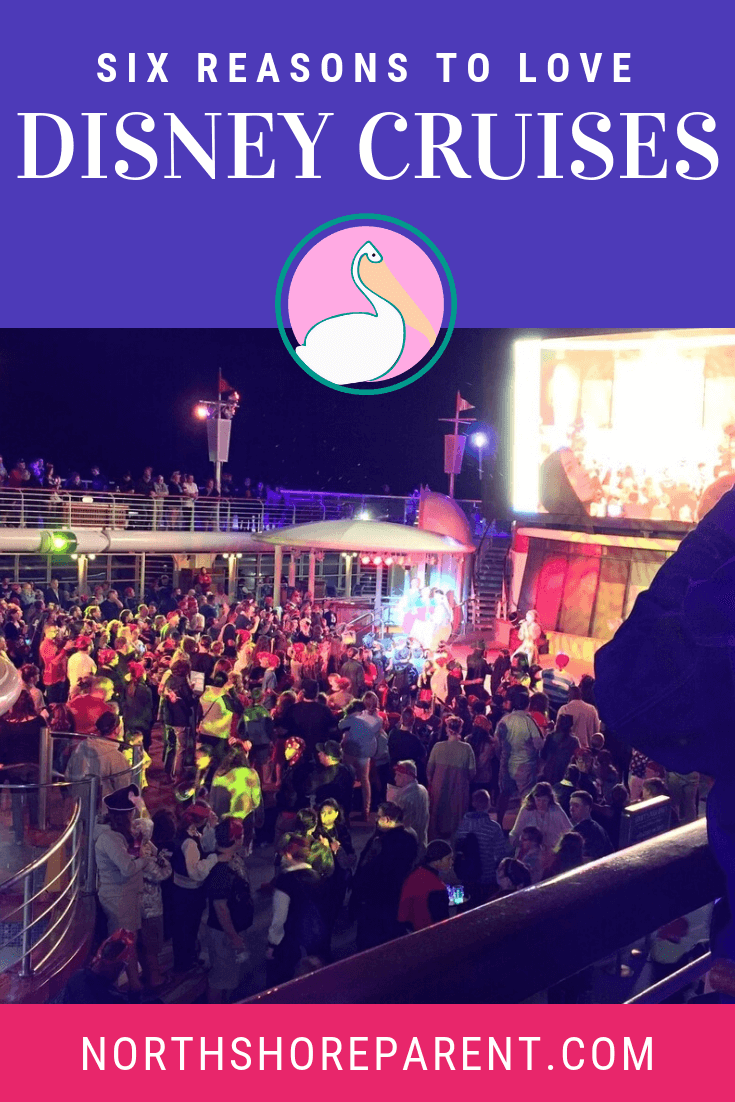 The following two tabs change content below.