My family just returned from a Walt Disney World vacation, and as always, it was amazing. I like to try and stay at a new resort each time I visit, and this time we chose to stay at Disney's Grand Floridian and Spa. While I've toured this resort and eaten there many times, this was my first time actually staying there. I have to say, it may be my new all-time favorite resort at Disney World. Here are a few reasons why!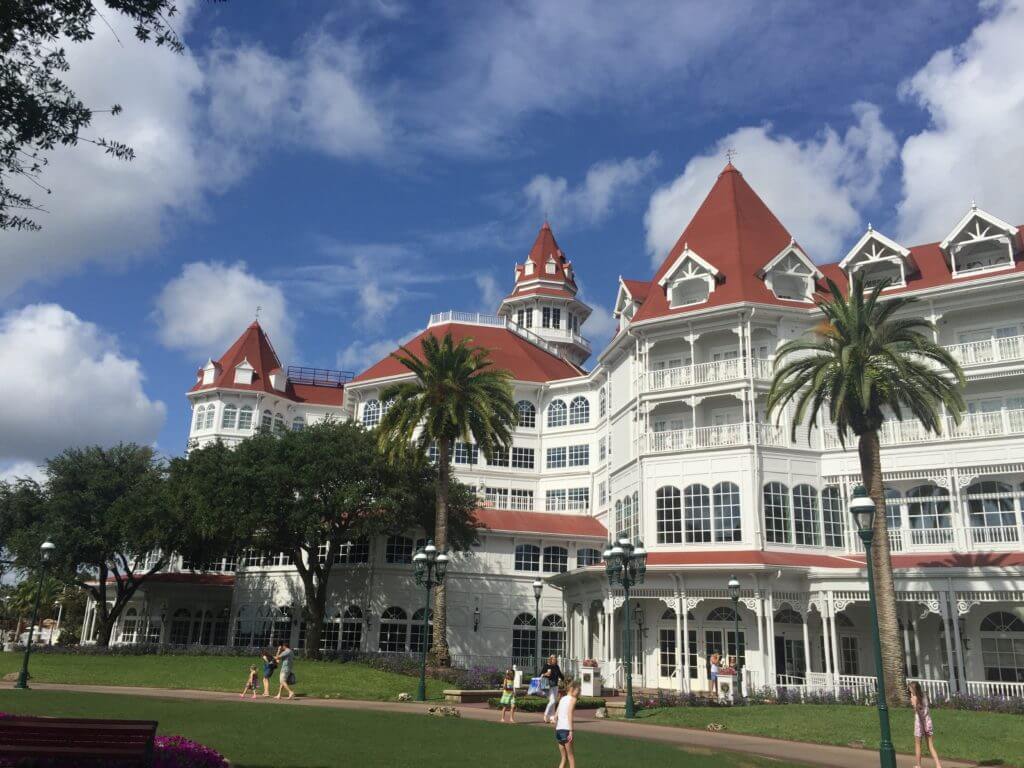 Beauty
Call it ambiance, theming, whatever you like, but the fact of the matter is that the Grand is just plain pretty. Actually, she's gorgeous. Situated right on Seven Seas Lagoon with classic Victorian architecture and decor, the Grand lives up to its name and then some. This property was built in 1988 but only seems to grow more and more lovely with age. The grounds were immaculate, the lobby was breathtaking (especially decorated for the holidays), and our room was spacious and carefully decorated.
Location
Anyone who has been to Walt Disney World has seen the Grand Floridian, because it's right next to the Magic Kingdom. It has boat access to Magic Kingdom and monorail access to both MK and Epcot. My kids loved being on the monorail line most of all! I loved having our door open to the balcony and being able to hear the train whistle from the park and the horns from the boats on the lagoon. We booked a room with a Lagoon View and were able to see the Polynesian Resort and the Wedding Pavilion across the lake each day. We were also able to see the Electrical Water Pageant from our room at night and watch Magic Kingdom fireworks from the resort grounds with the music piped in.
Food
The Grand Floridian has LOTS of dining options. There are 5 Table-Service restaurants on property, including 1900 Park Fare, a popular character meal for breakfast and dinner. Victoria & Albert's is the ultimate in fine dining at Disney World and has won the AAA Five Diamond award every year since 2000. There are several tea rooms that offer tea in the afternoon and some really fun lounges with live music. While I've experienced several of those offerings on past visits, this was the first time I really got to enjoy the Quick-Service options at the resort, and I was very pleased. Gasparilla Grill is the main Quick-Service restaurant at the hotel and makes fantastic pizzas to order with handmade pizza dough. There is even outdoor seating with a perfect Magic Kingdom view (and fireworks viewing at night). The Beaches Pool Bar and Grill is a hidden gem that's worth visiting the pool just to enjoy the food. I really liked the Crab Cake burger and lobster sliders – and they were great values of the Quick-Service credits on my dining plan!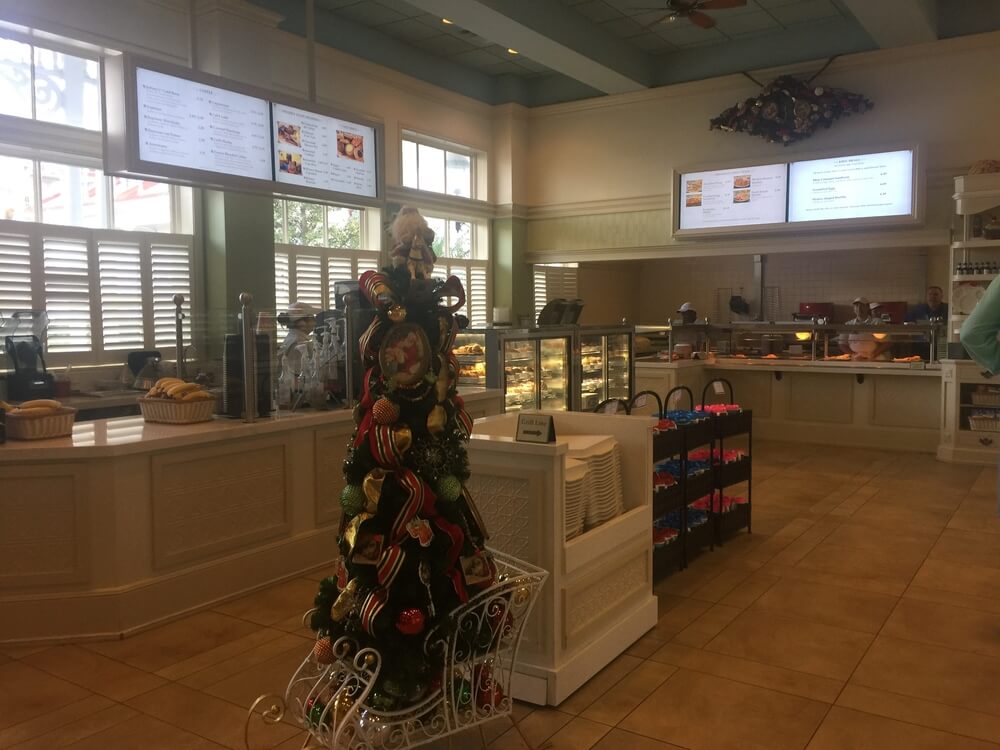 Recreation
There are two main pools at the Grand: the Beach Pool which has daily activities, games, music, and a waterslide, and then the Courtyard Pool, which is much quieter. I have to say that I enjoyed the Courtyard Pool the most, but my kids LOVED the Beach Pool. Both pools have zero entry and poolside bar service. Adjacent to the Beaches Pool is a huge Alice in Wonderland themed splash area for kids. So fun! The pools are heated to 70°, so you can enjoy these no matter the time of year you visit! In addition to pools, I loved that there were horseshoes and croquet on the lawns at night – so charming! And I saw several guests renting boats from the marina to explore Seven Seas Lagoon in such a fun and unique way.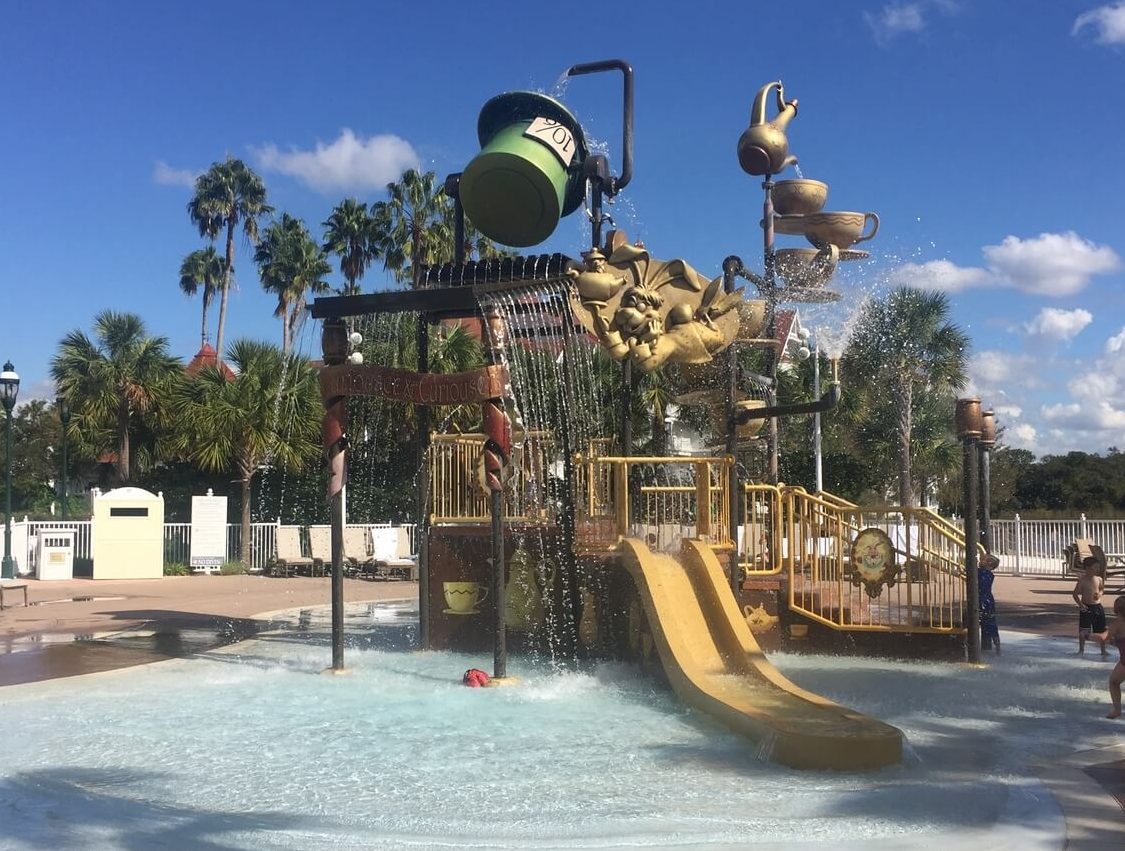 Luxury
Disney's Grand Floridian is considered Disney's flagship resort in Florida, and for good reason. Everything was top notch from the service to the rooms. I have heard some people wonder if the Grand is a good resort for families with young children, but I have to say that my two boys loved the resort just as much as my husband and I. You're still on Disney property, so it's very family friendly. The room and bathroom were very spacious and comfortable. There's even a spa located on site if you really want to relax! You can find upscale shopping around the lobby in addition to your standard Disney gift shops – it really was a perfect blend of luxury and comfort to us and reminded us of a Disney Cruise in that way.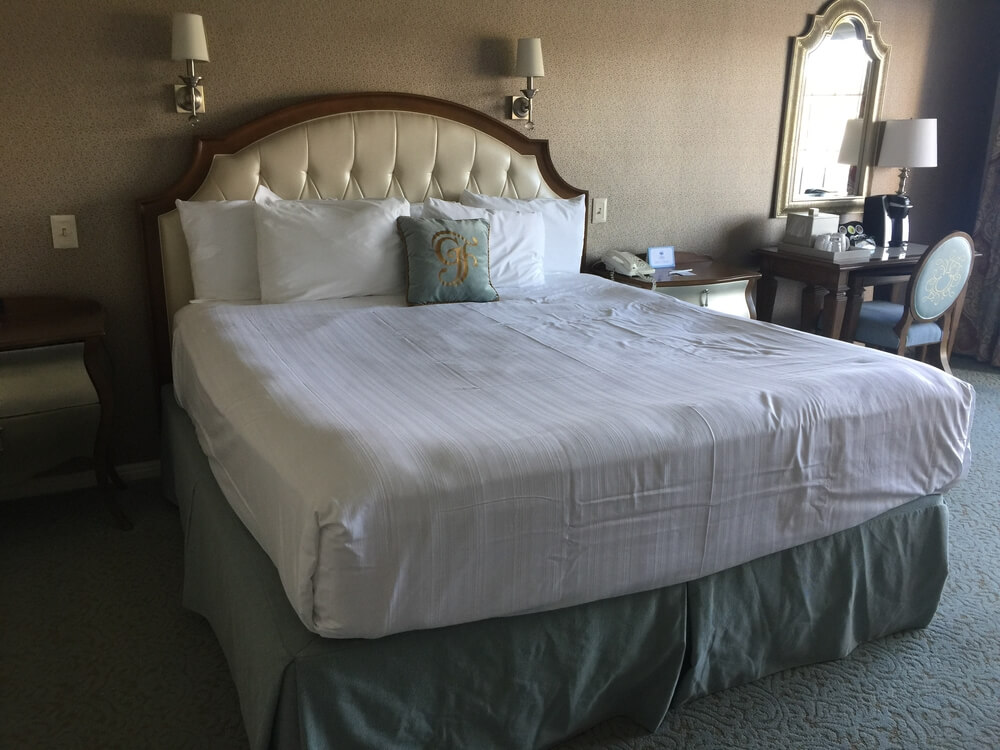 So now I'm in quite a pickle, because I have fallen head over heels in love with this resort and want to stay there again – but I still have a handful of resorts I need to visit! One thing is for certain, and that's that my family will be returning to the Grand Floridian again, whether it be for a resort stay or just a meal. Not sure which resort is the perfect fit for your family? I'd love to help! I plan Disney vacations at no added cost to you and can handle every detail so that you can relax and look forward to your vacation. Email me at [email protected] for a free quote, and follow my page at facebook.com/josmonogramvacations.com for resort reviews, Disney news, and vacationing tips!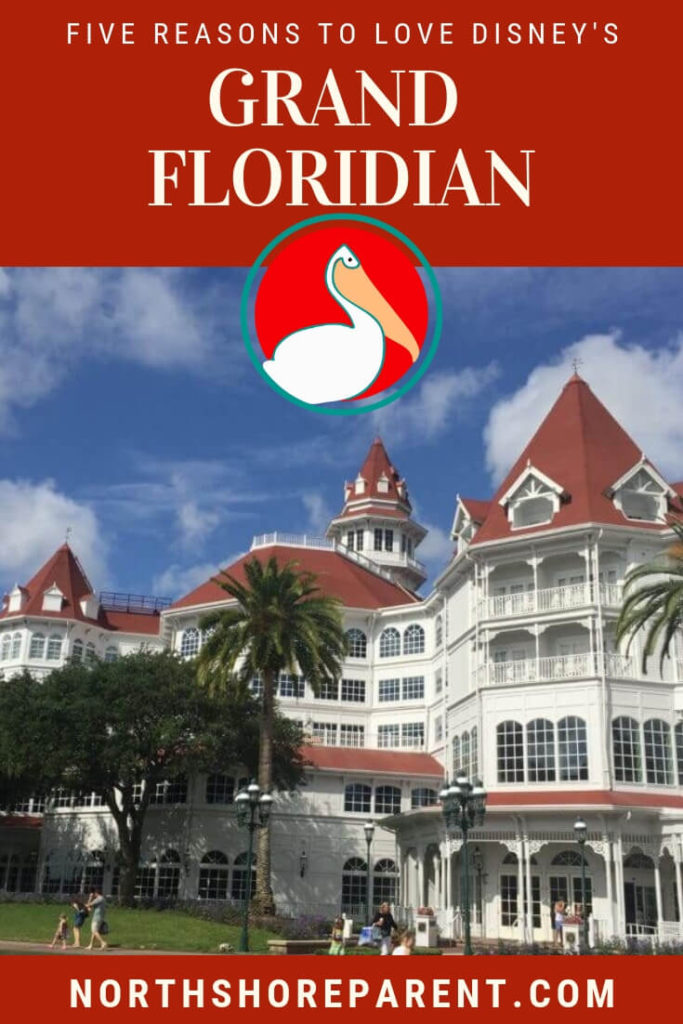 The following two tabs change content below.