It's summertime! It's hot and the kids are out of school. If you're anything like us, you might be getting a touch of wanderlust. But you might also be a little nervous about a BIG TRIP right now. Or maybe funds are tight. We've all been there. So maybe it's a good time to soothe that wanderlust with a little day trip. Throw the kids in the car, pack a few sandwiches and some water and head off and do something fun.
Please note that we are not sending you to New Orleans, but there is plenty of fun to be had there too.
Editor's Note: Click the title of each trip for more information.
Trips in Louisiana
The USS Kidd in Baton Rouge is a World War II era destroyer and one of the most authentically restored vessels in the world. They offer self-guided tours so you can travel around the ship and explore. There is also an attached military history museum. They also offer the opportunity for overnight camping aboard the ship if that's your thing.
Located about two hours away in Henderson, Louisiana, Prehistoric Park is the perfect destination for the dinosaur obsessed person in your life. The park features twenty-four dinosaur models spread out over twelve acres. The models are created out of steel and fiberglass and some even move!
The place where Tobasco Sauce is made is only about a three hour drive! Built on a salt dome, Avery Island has a variety of attractions open to the public including a museum, factory tour, "jungle gardens" to explore, and even an onsite restaurant if you'd like to have lunch.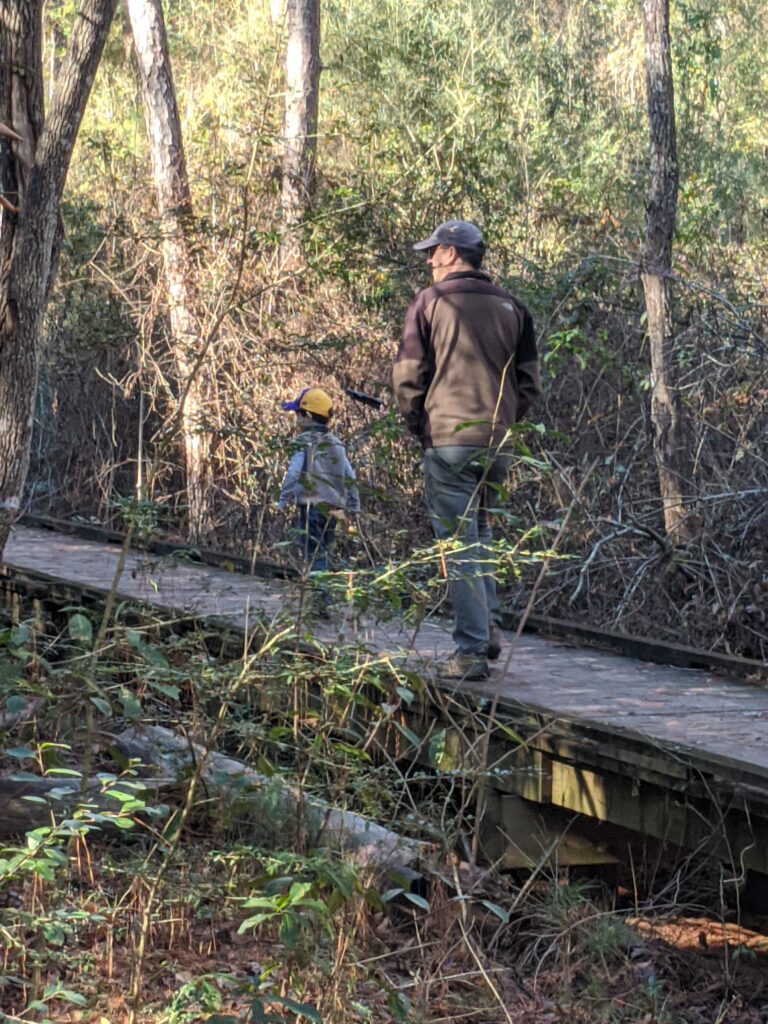 Only about forty minutes away, Bogue Chitto State Park has plenty to keep you entertained for most of the day. There's splashing in the banks of the Bogue Chitto, there's a playground, and there are trails to explore. This is perfect if your little ones aren't quite up to one of the longer drives. You can read a full review of the amenities and the camp sites here. We do not recommend tubing with young children. You can read more about that here.
It's only about two hours to Lafayette! Well, maybe a little more. You can canoe or kayak in the nature areas or visit the historic village. Definitely visit their website to see all of the opportunities available at Vermillion. The historic village is one of the most-visited attractions in the Lafayette area.
There are a lot of plantations in Louisiana and plenty of plantation tours as well. There's only one plantation tour dedicated to the experience of the slave, however, and that takes place at Whitney Plantation in Wallace, Louisiana. This was a very moving experience and you can read more about it here. If you have fifth graders who have been learning about the slave trades in Social Studies this could make a great reinforcer for them.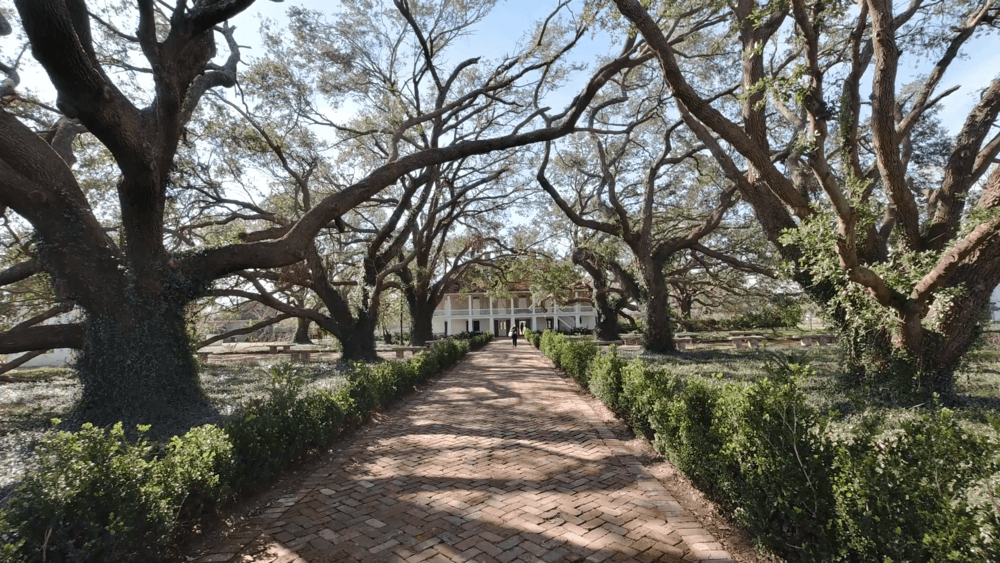 Trips to Mississippi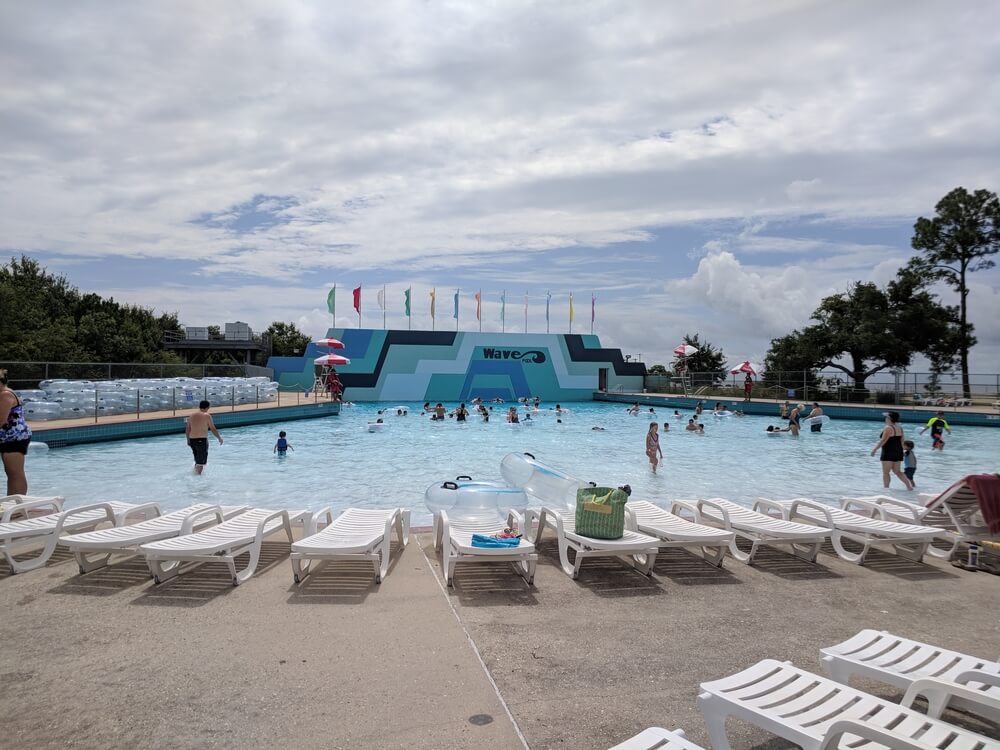 Buccaneer State Park has a fun water park that's about one hour away from us. Only open in the summer, it has a wave pool and some large slides. Last summer they were adding a large splash pad for younger kiddos that will probably be finished by now. They've also got a great playground and some trails to hike as well. You can read more about this fun state park right here.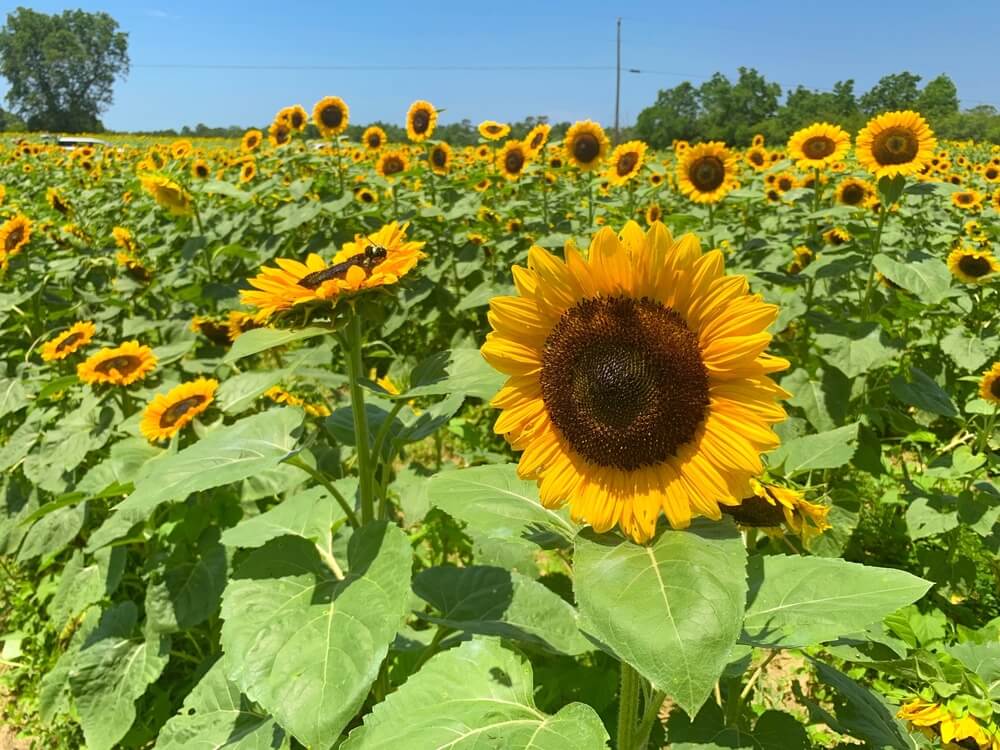 Take the kids and go sunflower picking at Coastal Ridge Farm. You'll get great pictures for the 'gram too! The drive takes about an hour. Read all about this experience here.
This is not a water park like you're probably thinking. Located about two and half hours away in southern Lauderdale County, Dunn's Falls Water Park features a working water wheel and a 65-foot water fall. They have nature trails, swimming and canoeing are allowed in the river, and there's a historical area as well. Picnics are allowed so be sure to pack one for your trip!
A little over an hour away is a great water park full of slides and other water activities for the kids like a lazy river, wave pool, and splash pad areas. You can read more about visiting the park here.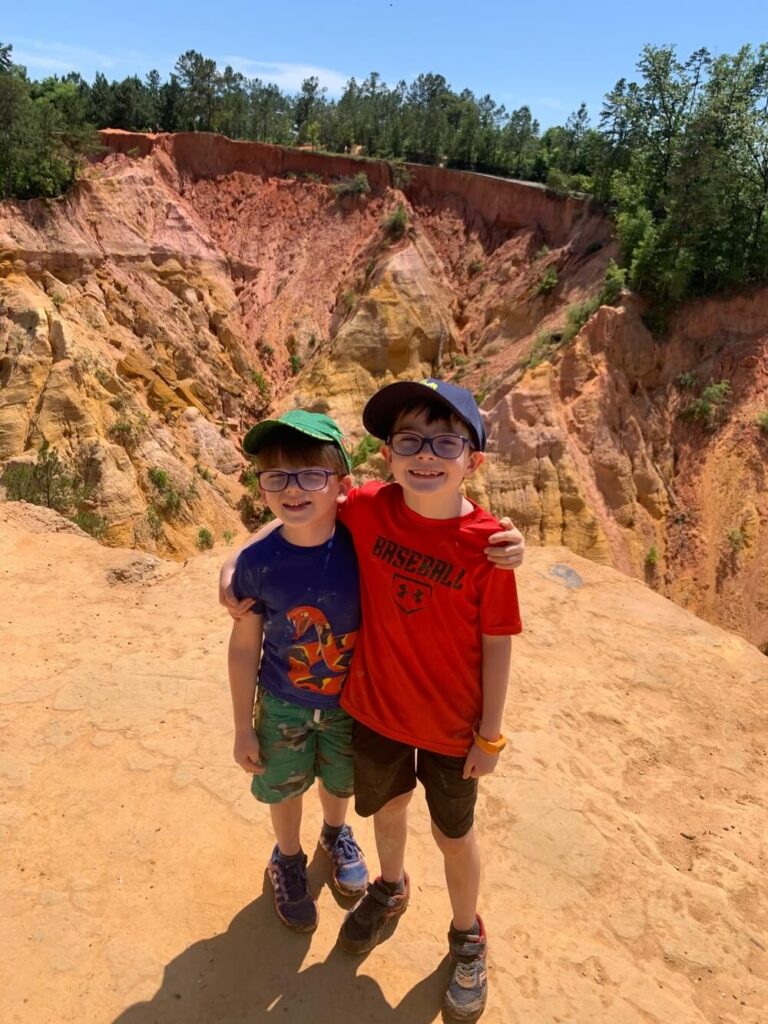 Red Bluff
Red Bluff is privately owned property but also a very popular spot for day trips. About an hour and a half away, it is known as the Grand Canyon of Mississippi, Red Bluff offers spectacular views for who visit. As a privately owned property it does not have facilities available for the public. Read more about it here.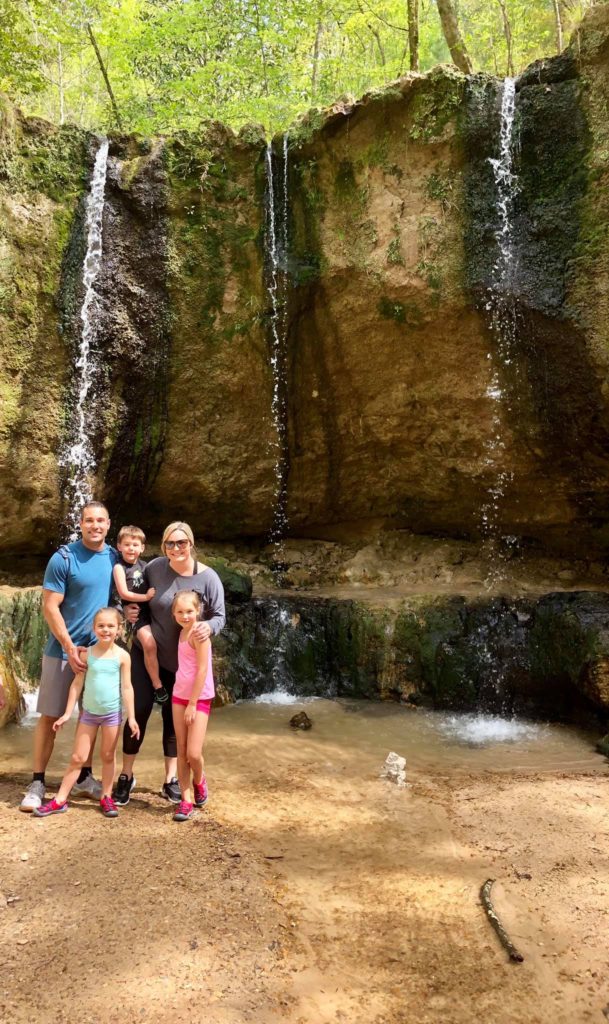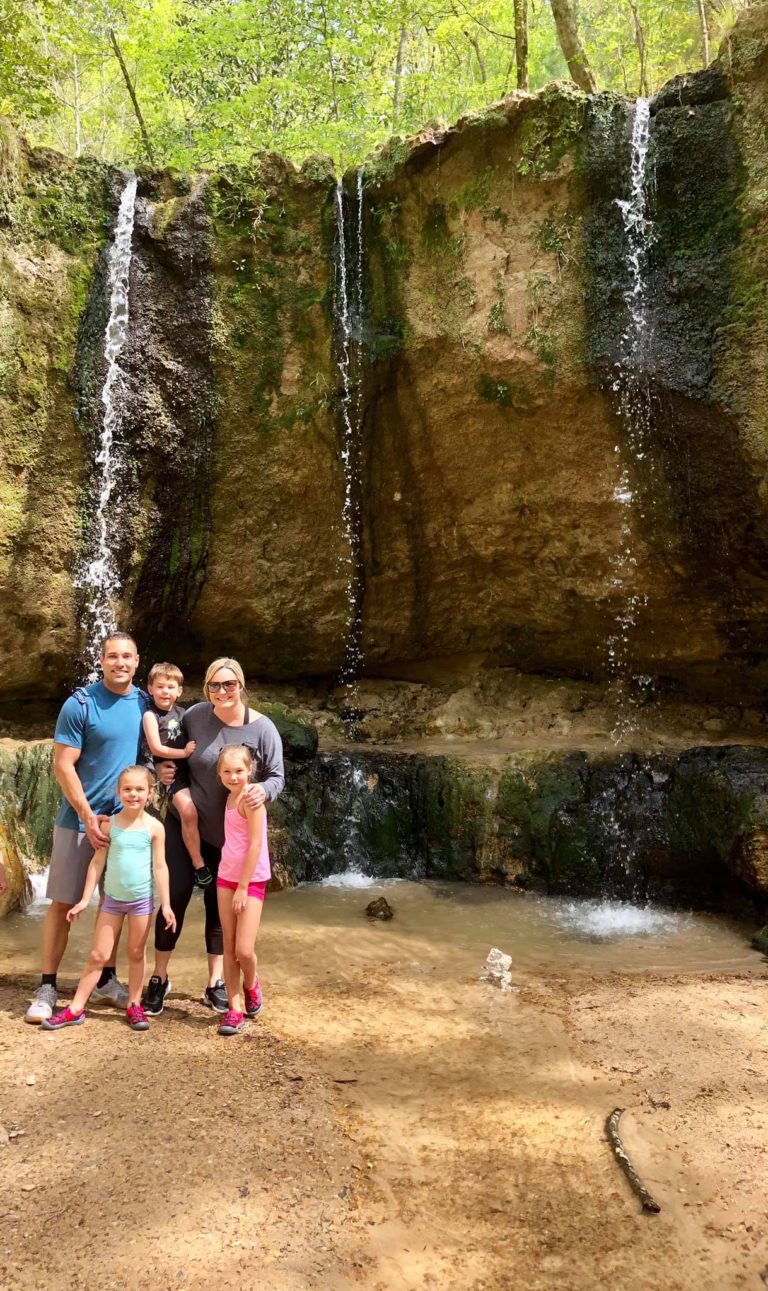 Two and a half hours away, Clark Creek provides a walk among the waterfalls. Not something you see normally in our flat part of the world, this is a popular day trip for families. We have a big post about it here.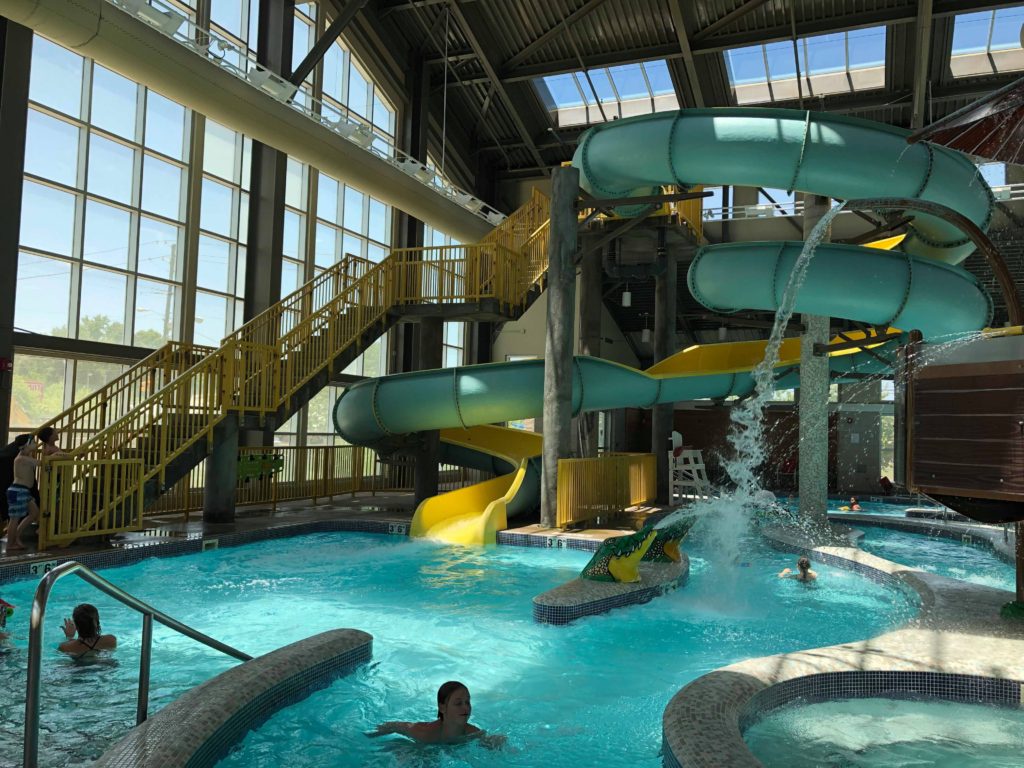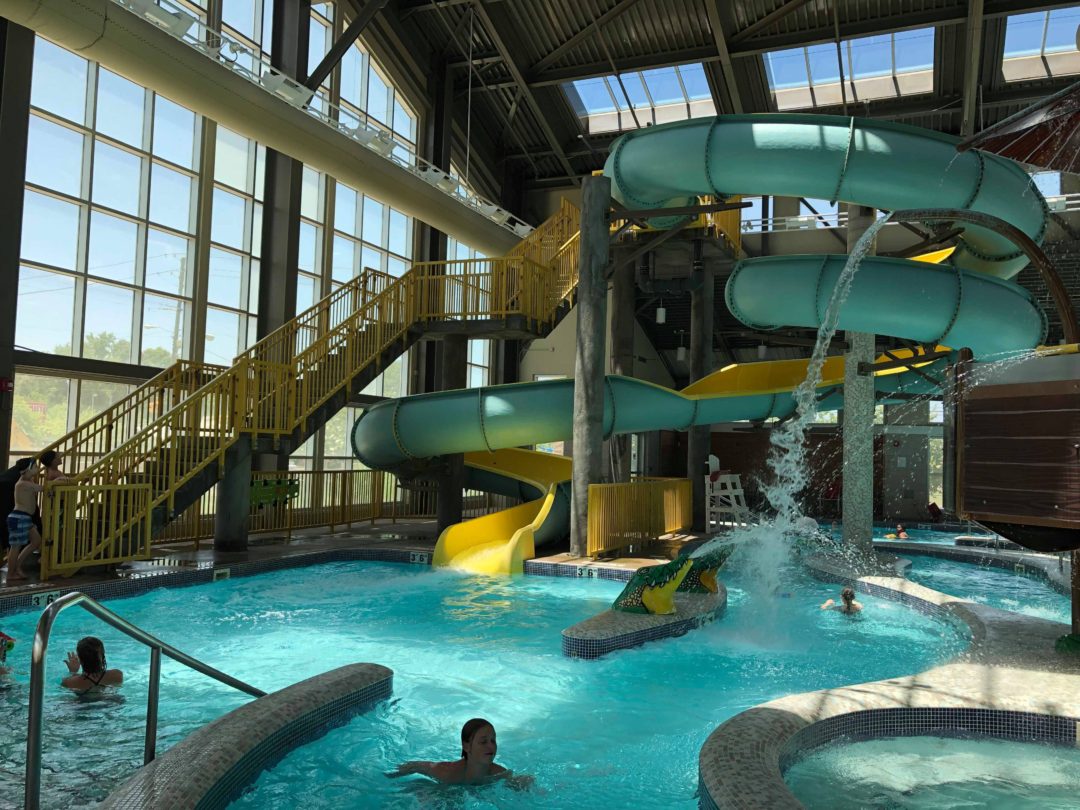 Biloxi has a great indoor water park that's perfect for the days when you're tired of the sun. Or when it's raining! It's got a tall water slide, a big splash pad area, a lazy river and a regular swimming section. They sell two-hour sessions to the general public. You can read more about this fun place right here. This is perfect for younger kiddos but all ages will have fun.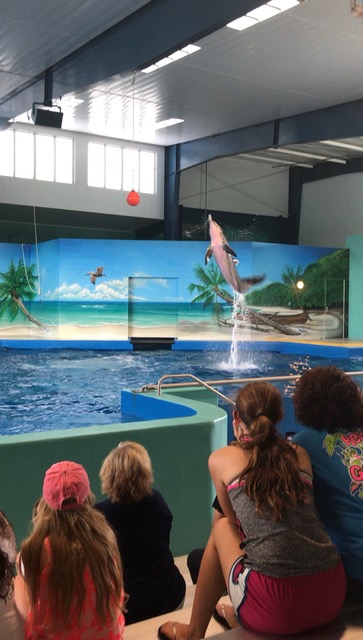 Located in Gulfport, Mississippi, Ocean Adventures Marine Park provides families with the opportunity to see and interact with marine life close up. They host regular tours but they also offer opportunities to have encounters with dolphins and sting rays. You can read our review of Ocean Adventures here.
Located near Jackson, Mississippi, this park offers an opportunity to see petrified trees from thousands of years ago. They have a nature trail and museum for you to explore with your family. They also have a campsite if you feel like spending more than a day.
A member of the national parks system, Vicksburg was a pivotal part of the Civil War. Vickbsburg National Military Park offers walking trails and a museum featuring the USS Ciaro Gunboat. At three hours, it is a bit of a drive, but a great outing for history lovers. In the summer they often feature living history exhibits.
The Civil Right Museum located in Jackson, Mississippi documents the struggle for Civil Rights that occurred in the state of Mississippi from the 1940s through the 1970s. Opened in 2017, the museum features eight interactive exhibits.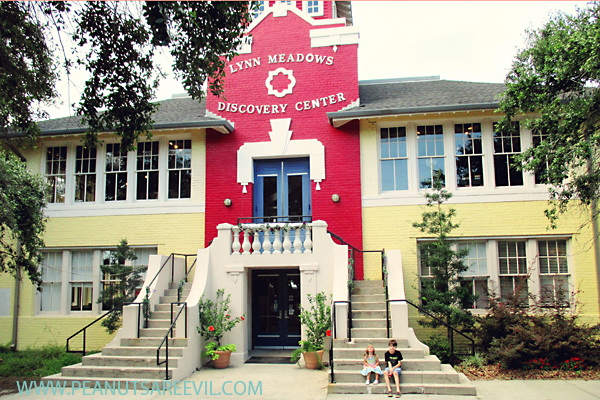 This is a great day trip for younger kiddos. Lynn Meadows is a Children's Museum located in a former school building in Gulfport, Mississippi. It's a great chance to run around and explore and kids love it. You can also read our post about Lynn Meadows located here.
Trips to Alabama
The Exploreum located in Mobile, Alabama, features science-based, interactive exhibits designed to teach kids more about STEM. They have both permanent exhibits and visiting ones. It will take you about three hours to get to Mobile, but it's a great place for a day trip. You can finish up your visit with lunch or dinner at one of their great locally owned restaurants.
Ft. Conde is a reproduction of a colonial fort originally built by French explorers in 1723. The remains of this fort were found during the construction of the Wallace Tunnel in 1966. Admission to the fort also includes admission to the History Museum of Mobile.
Explore this huge battleship permanently docked in Mobile, Alabama. In addition to the ship there are a variety of other World War II items to explore including the USS Drum, a World War II era submarine and some aircraft. There's an adjacent park that is perfect for a picnic.
So go hit the road! If you need some ideas for entertainment along the way, we have this list of audiobooks that are fun for families. We also have a list of non-screen activities kids can do as they travel in the car. And if this is your first time attempting a road trip, we've got some survival tips as well. We hope you have fun and stay safe.
The following two tabs change content below.
Hi, I'm Katy. Mom to four sweet boys ages 10, 6, 6, and 5. It's a loud, messy, chaotic life. I love connecting with other parents and am so glad you stopped by today!