Editor's Note: Red Bluff is located on private property. It is a popular hiking destination for many. Officials in the area appear to be aware of this based on an article I found here. Nonetheless, should you choose to go hiking at Red Bluff please be aware that it is not maintained by any organization or government.
If you're looking for a unique, local, outdoor hiking experience you may just find it 80 miles north in Mississippi. Nestled along the west bank of the Pearl River, Red Bluff is a 150 foot deep gorge carved out from years of water erosion. Known as the "Grand Canyon of Mississippi," Red Bluff is breathtaking to view and exhilarating to hike.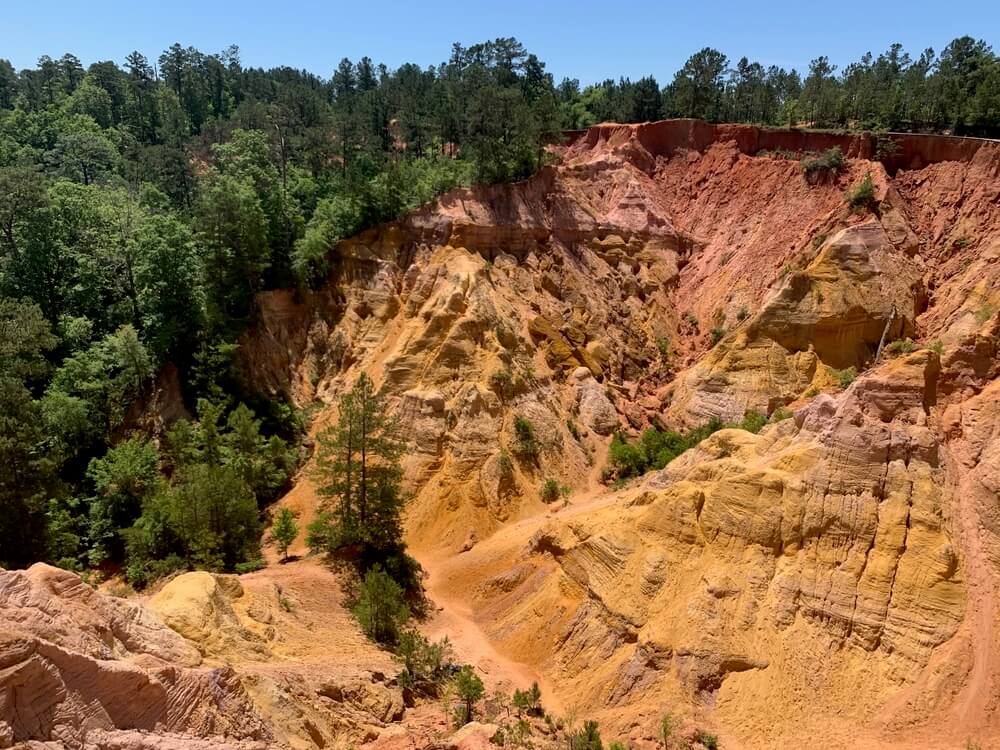 Red Bluff isn't well advertised or known because it rests on private land. The owners reportedly live out of state and are aware it is used by the public. There are people hiking the bluff or taking in the views most days. And some people even camp at the bottom along the Pearl River where there is a small beach along the bank.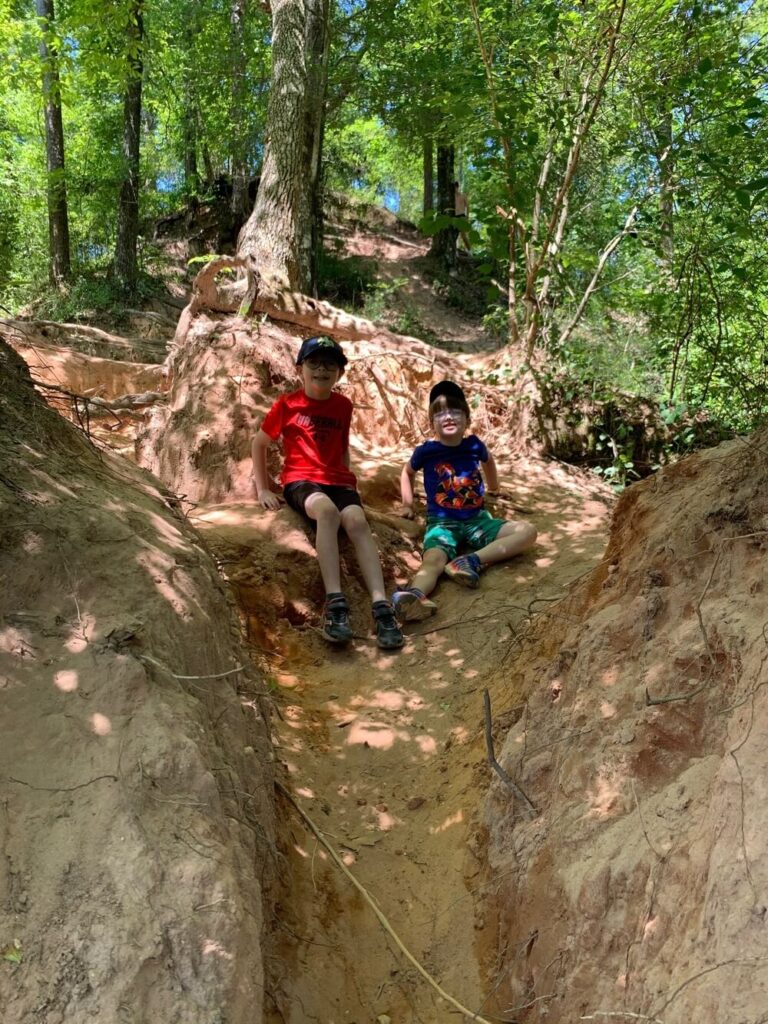 Red Bluff is a very technical, physical hike. The trails have a very steep incline, are covered in roots, and some areas have very loose dirt where it is easy to lose your footing. Once you reach the bottom you will come to a set of railroad tracks. If you follow the tracks to the east (right) you will come to a small creek that runs north and south. You can follow the creek north to the Pearl River or go up the creek to the south to get to the bottom of the bluff. Again, this is a very technical hike involving climbing over a lot of large rocks, crossing the creek multiple times, and tromping through slippery mud. You will get wet. You will get muddy. But all of this is worth the breathtaking view you get when you reach the bottom of the bluff. And you're rewarded with a couple of picturesque waterfalls along the way.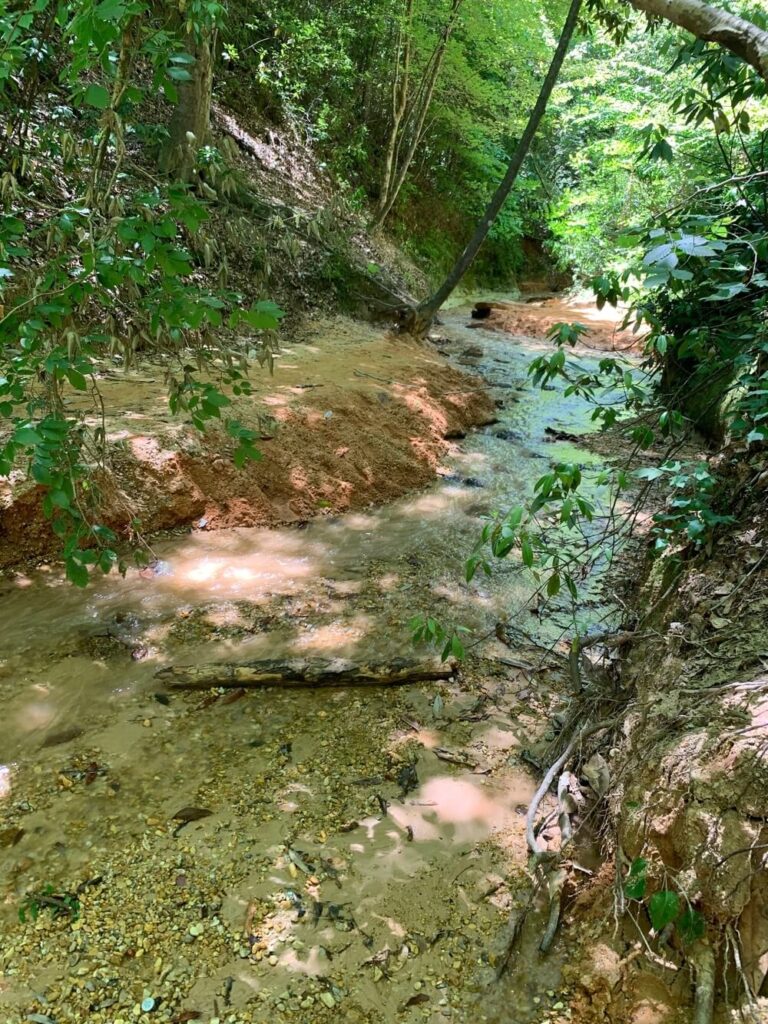 If you don't want to get wet, you can follow the tracks up the Pearl River to the east for about a quarter mile and you will come up on some abandoned railroad cars in the water. The river is easily accessible here and it's a fun place to throw rocks and practice your rock skipping.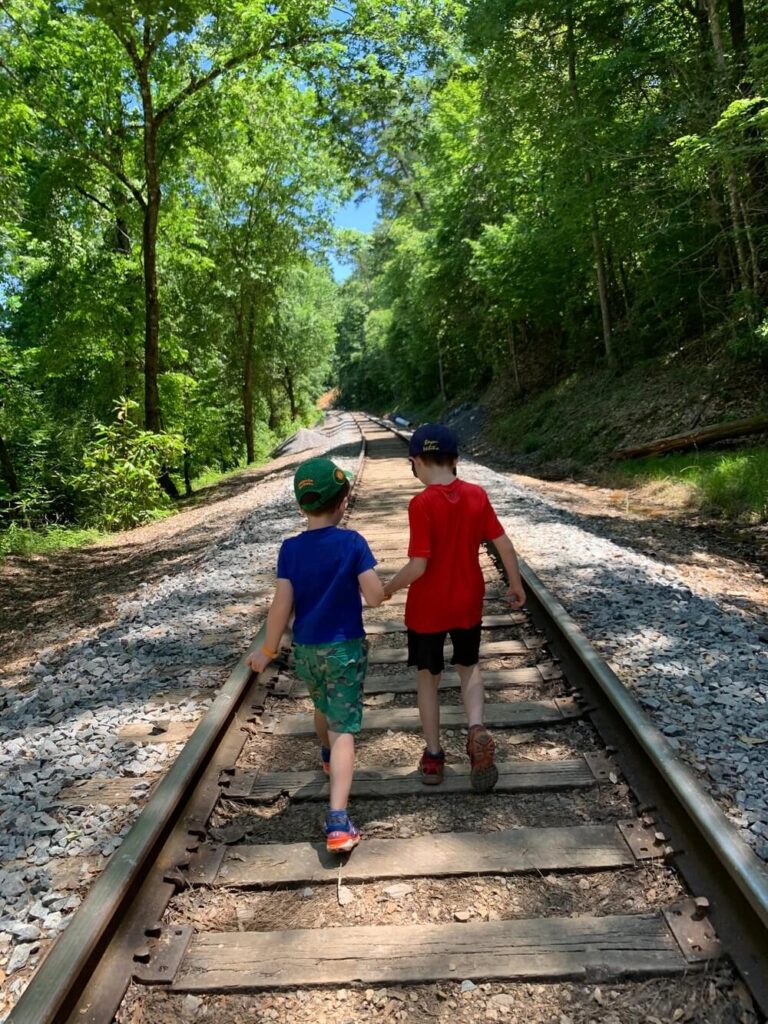 Red Bluff is about an hour and a half north of the Northshore. Google maps or Waze will get you there easily. Take Hwy 21 north to Hwy 35 north to Hwy 587 north to Morgantown. Stay on Hwy 587 north past Morgantown. You will drive another 4 miles and you will see a "Road Closed" sign on the right. Keep going. About a quarter of a mile there will be another road on the right. Turn right and drive down this road about a mile until the road ends at another "Road Closed" sign. There are no signs directing you to Red Bluff. It's a hole in the middle of nowhere. Park, and you can view the bluff from the top from multiple directions. The top of the bluff is flat and easily accessible for people of all abilities.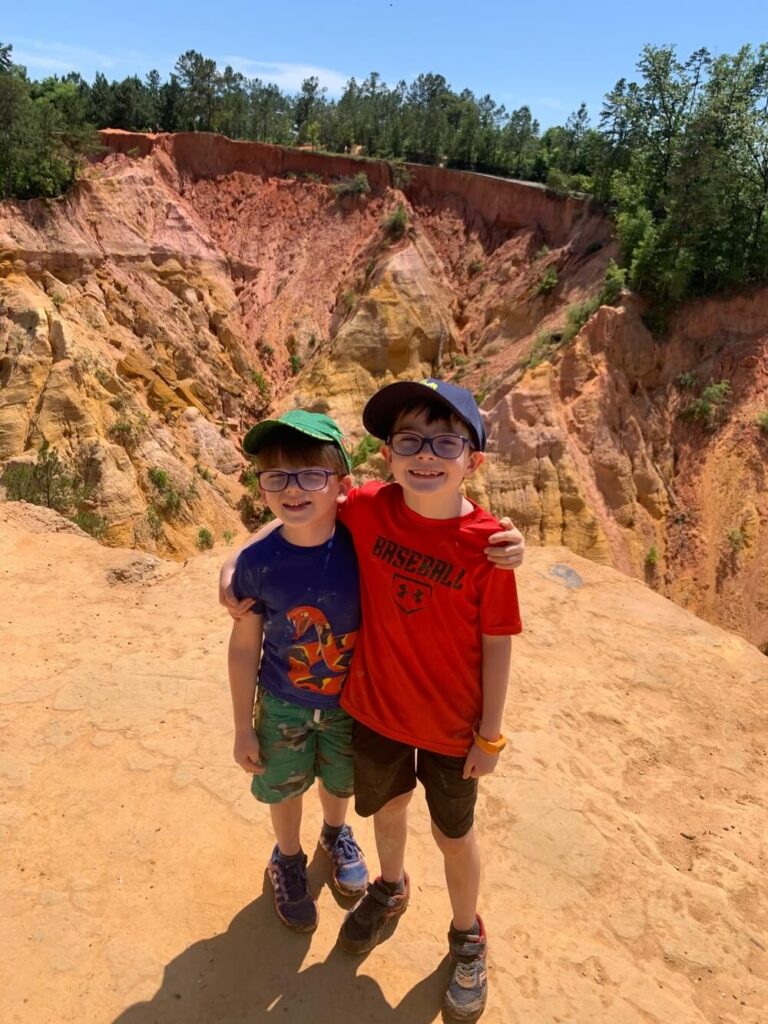 We loved Red Bluff. Yes, it takes some work to get down to the botton, but the views are breathtaking and it was a great experience. In all, our GPS said we hiked about 3 miles with approximately 500 feet of elevation gain. At the end of the day we were exhausted and filthy but oh, so happy.
Things to Note:
o There are zero guards or safety precautions in place. This is private land. It is not maintained by any entities.
o There are no bathrooms.
o There are no trashcans. Take your trash with you. Leave it better than you left it.
o The hike to the bottom and the bluff are very technical. It is not recommended for very young children or people with physical limitations.
o Wear good hiking shoes with a good grip.
o Bring water and snacks. The bottom of the bluff gets hot quickly.
o Bring band-aids and wet-wipes. We all fell multiple times and scraped up our legs.
o Bring towels and a fresh change of clothes in the car. We got very muddy and very wet. Dry clothes felt great on the ride home.
o If you don't want to hike down, the top of the bluff is totally worth the drive too.
o Bring your camera. There are so many great photo ops.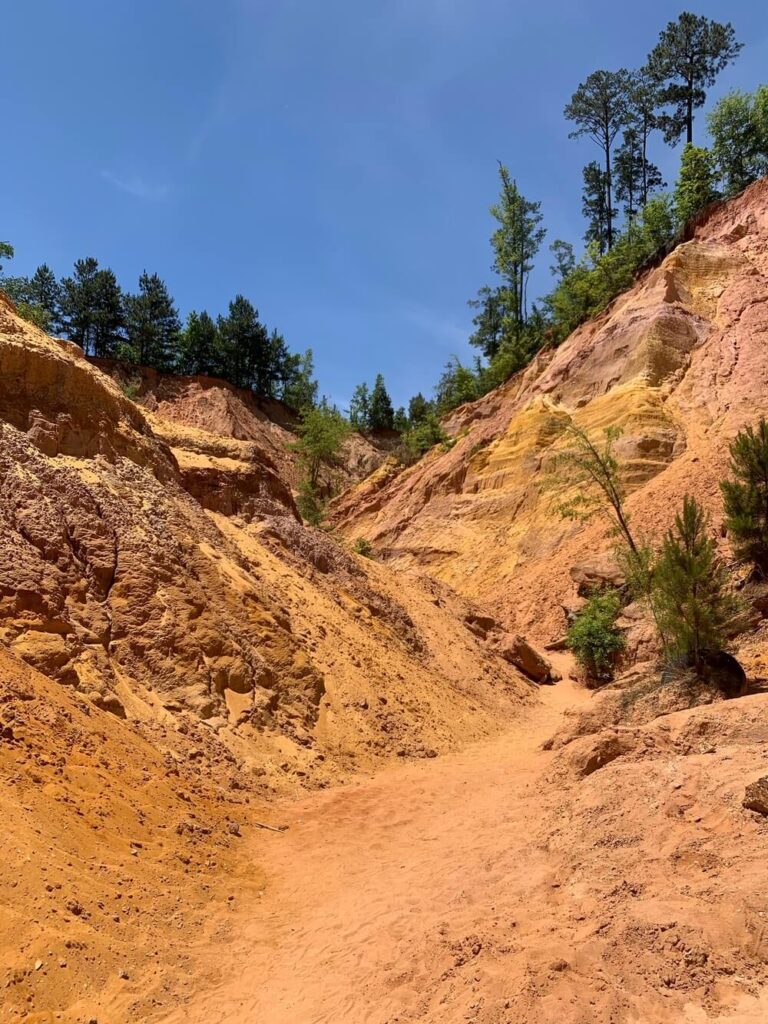 The following two tabs change content below.