There's just something about sunflowers. They are like miniature suns, radiating light and joy when they bloom. They make you smile. And imagine being surrounded by a field of them; rows upon rows of huge sunflowers, as far as the eye can see. This little piece of heaven exists just outside of Picayune, MS. We ventured to Sunflower U Pick earlier this summer to check out the sunflower farm.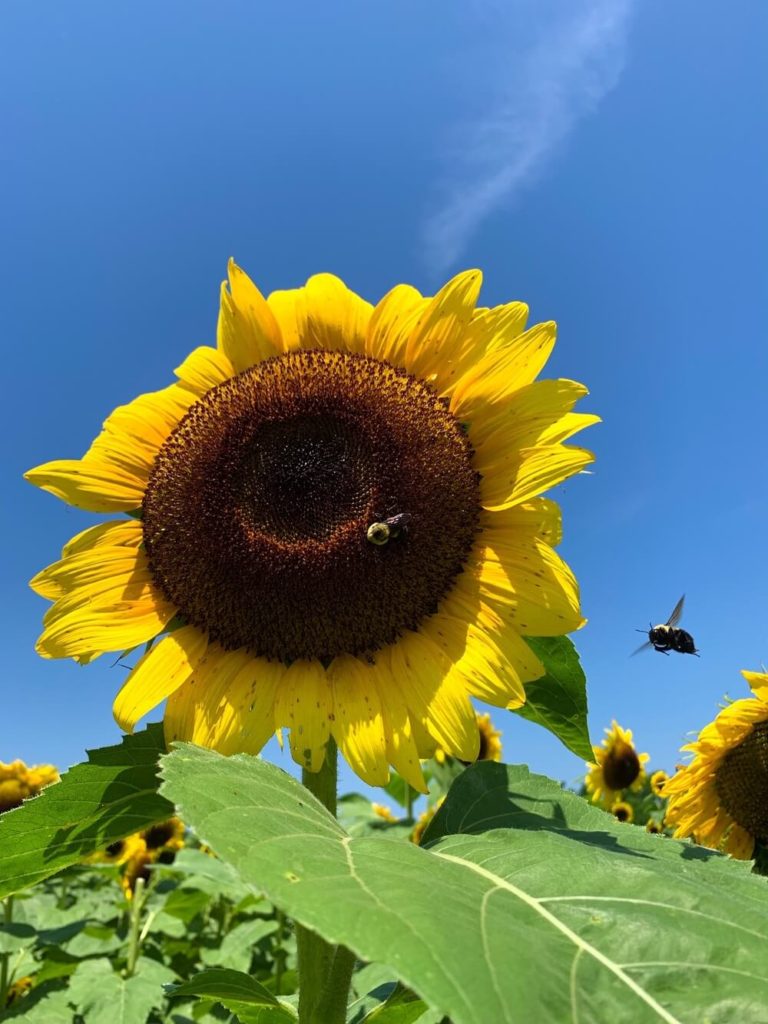 Sunflower U Pick consists of several large sunflower fields where you can drive up, park, and fill a 5-gallon bucket full of sunflowers you pick yourself. They had several different varieties and colors blooming and we came home with about 20 to 30 blooms. The drive took us just over an hour through some beautiful country roads just outside of Picayune. We had so much fun exploring the fields and each picking our favorite flowers to bring home. And we came away with some amazing pictures to go along with our beautiful flowers.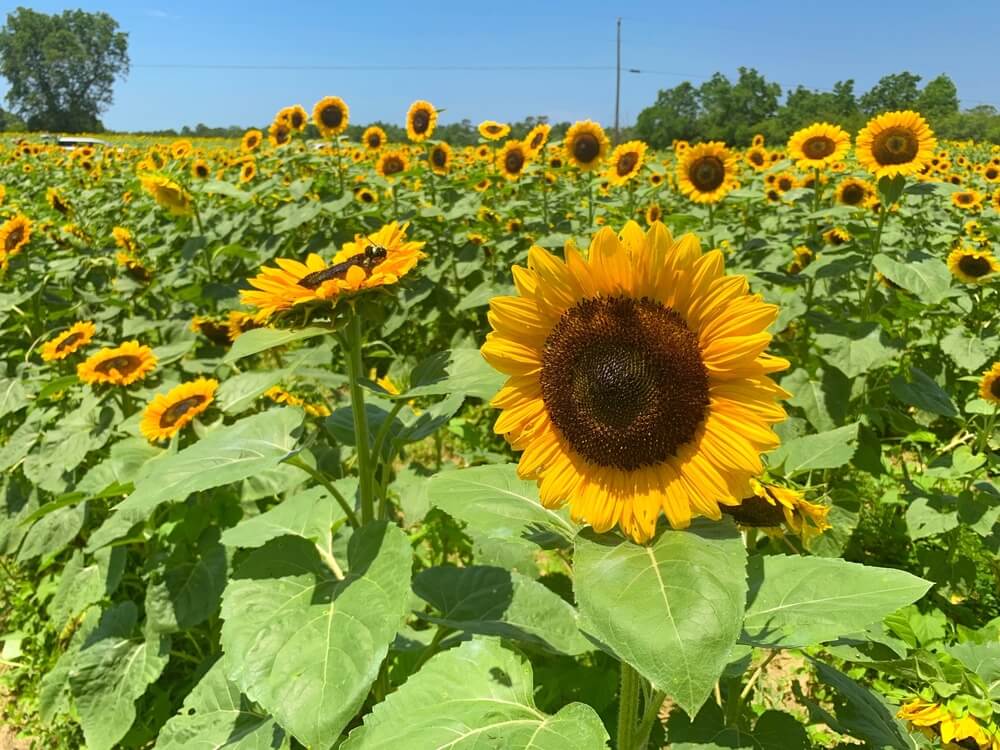 Tips to Know Before Going
Admission is $15 per person for ages 12 and up. Ages 11 and under are free. Your admission fee allows you to take pictures and cut as many sunflowers as you want.
Bring a good pair of clippers or pruners. The sunflower stalks are thick.
Bring cash. They are CASH ONLY. No credit cards.
Bring your own 5 gallon bucket to hold your flowers. We just brought one from Lowe's. They will fill it about a third full of water for your sunflowers. They limit one bucket per paid admission.
Check the weather before you go. If it has been raining I recommend bringing rain boots. The flowers are in a dirt field that will get messy quickly.
Wear closed-toe shoes. There are ant piles out there and the ground is a fairly rough dirt field. It's much easier to maneuver in good shoes.- Bring bug spray and sunscreen. It wasn't too buggy when we went but the mosquitoes could get bad if it's rained or you're out around dusk. There's very little shade out there too. So if you go in the middle of the day it will get hot quickly.
They do not spray pesticides and are bee friendly. There were lots of bees out, but they will leave you alone if you leave them alone.
Bring cold water/drinks in a cooler. Again, it gets really warm, really quickly out there.
Bring a camera for pictures. The flowers are beautiful and there are so many fun photo opportunities!
No animals, music, or drones allowed.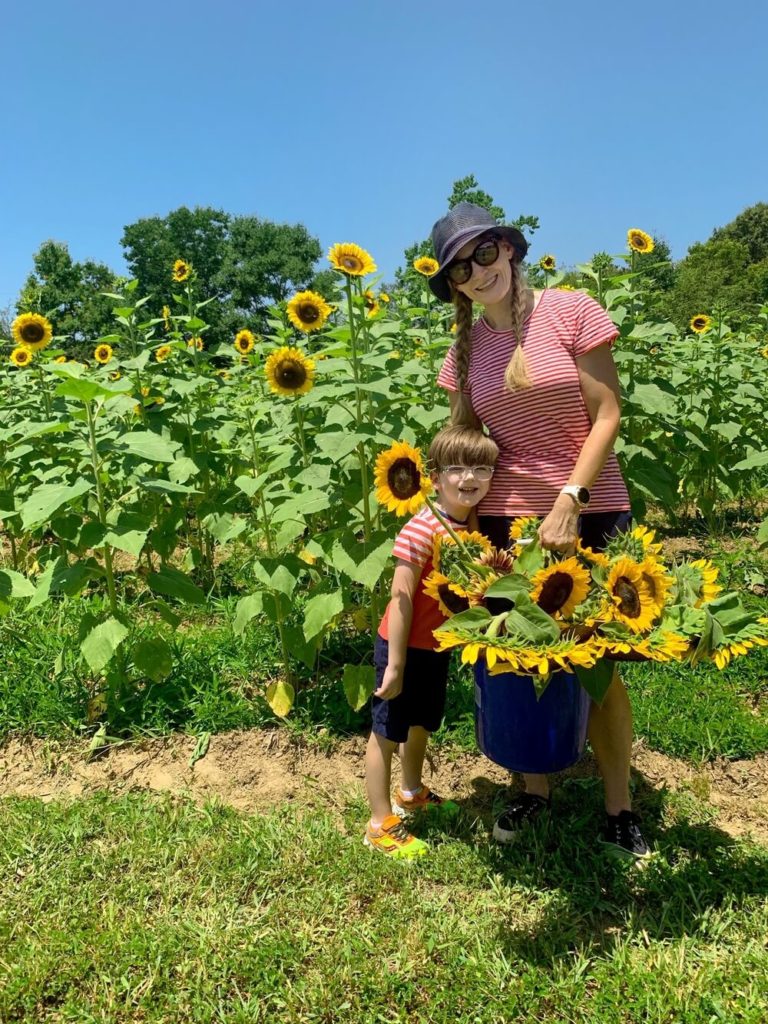 Sunflower U Pick Location
27075 Road 221
Picayune, MS 39466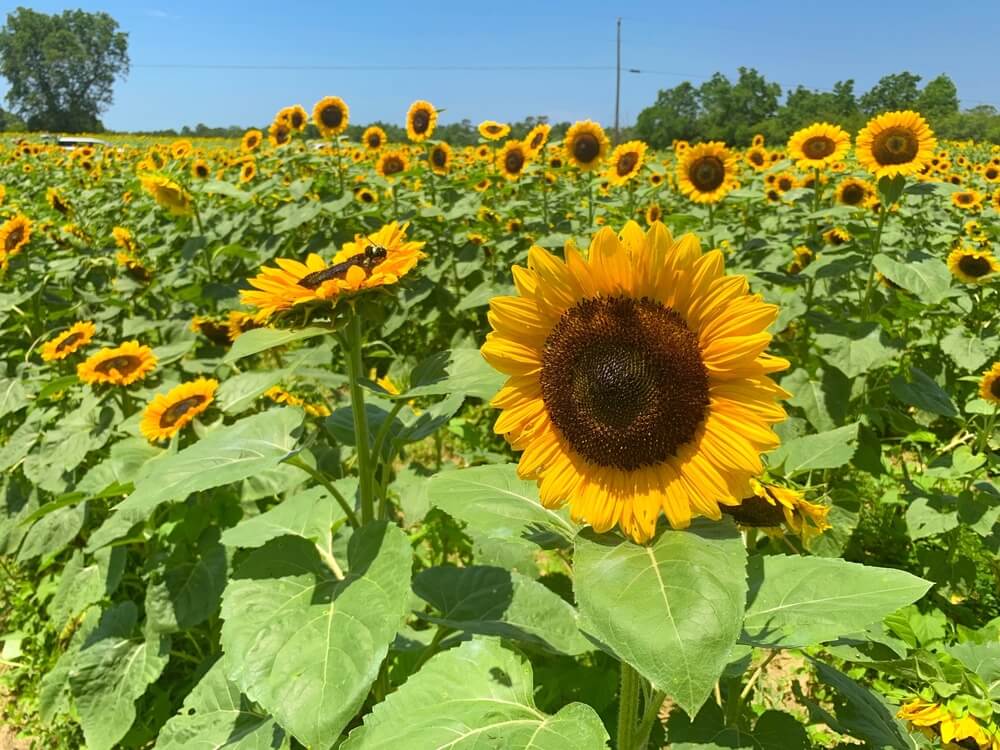 Sunflower U Pick Online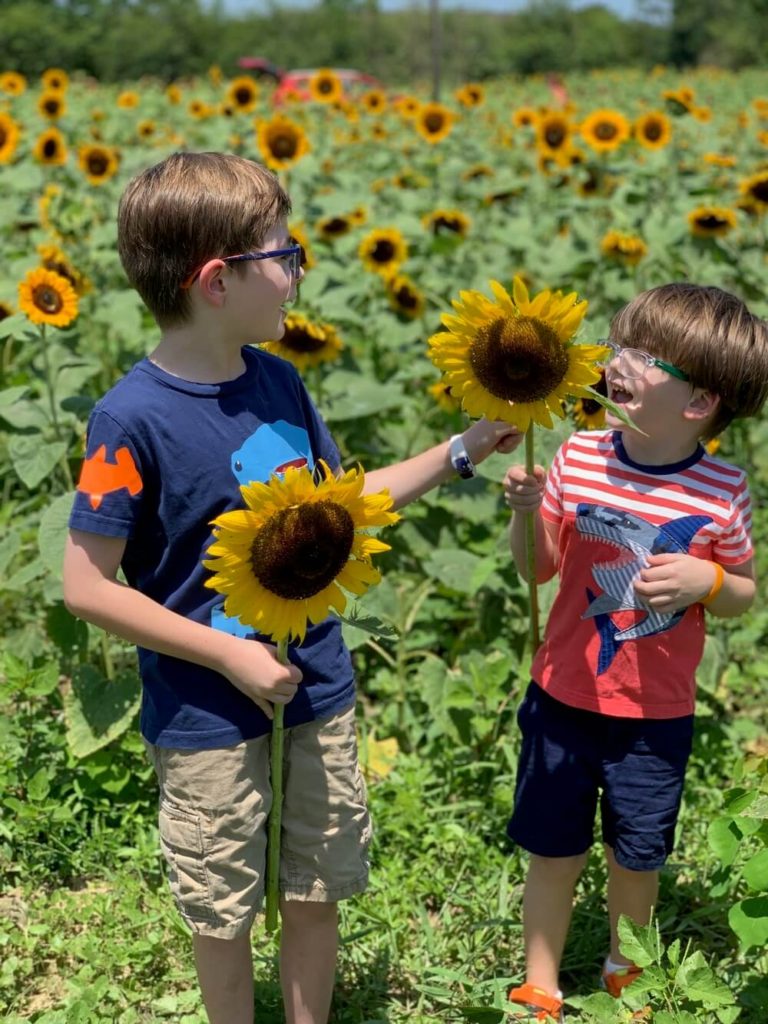 Hours of Operation
Check their Facebook page to see if they will be open each day. They usually open at 10AM.
The flowers are blooming now and won't last long. Now is the time to go!
The following two tabs change content below.