Ocean Adventures Marine Park is a wonderful way to kill a day with your children. I was really surprised with how much we all loved it. We had thought about going for a while, but it was hard to determine how much was there to entertain my kids from their website. I was a little hesitant to make the drive to Gulfport. But let me say, I'm so glad we did. My kids are already asking when we can go back.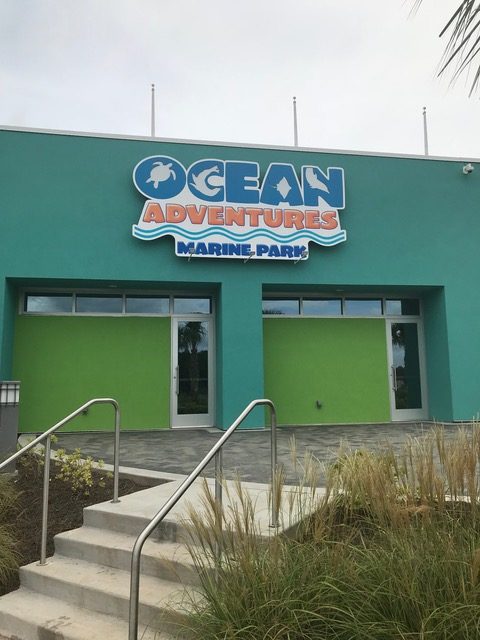 Ocean Adventures Marine Park is about an hour away in Gulfport, Mississippi. General admission tickets are $15 for adults, $13 for children 3 – 12, $14 for active duty military and seniors ages 55 and up. There are several additional adventures that you can purchase (Dolphin Encounters, Stingray Encounters, Sea Lion Kiss, and more) but they must be scheduled in advance and there are age requirements on most of them.
The first place we hit was the stingray pool. It's a huge, shallow pool filled with stingrays. There are steps all around the pool so you can lean over and gently touch the stingrays. No lines to stand in and wait your turn. Just walk up, find a spot around the pool, and put your fingers in for slimy, stingray fun.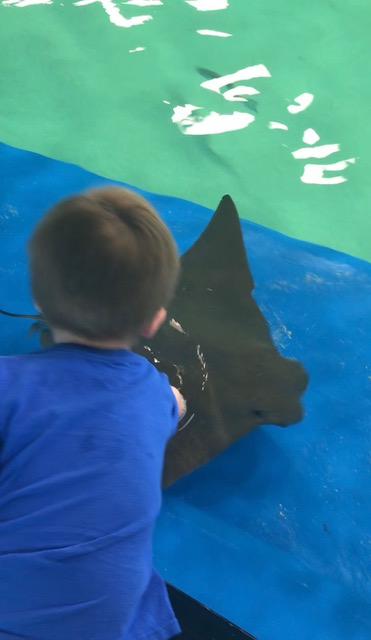 Across the walkway is a museum for the Institute for Marine Mammal Studies. There are a lot of hands-on activities in here as well to include several other touch pools and digging for your own shark teeth!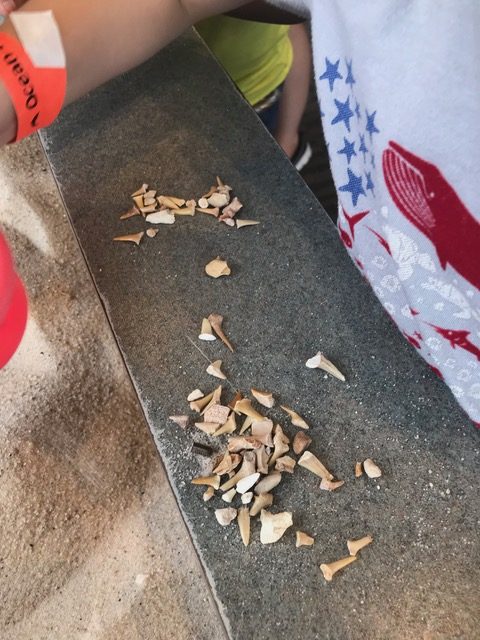 I think our ultimate favorite thing was feeding the parakeets in Tweeter Post. You can purchase parakeet feed on a Popsicle stick. Then you take the stick into Tweeter Post, hold it out in front of you and watch as the parakeets land on your stick and eat. Several even landed on our heads and arms. It was definitely a great photo opportunity of giggling, smiling faces.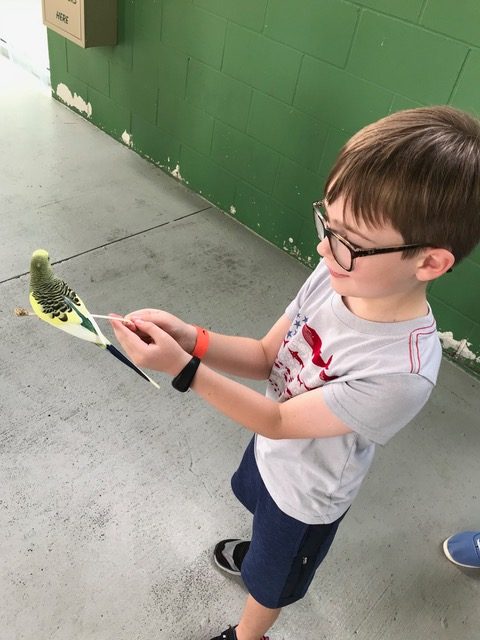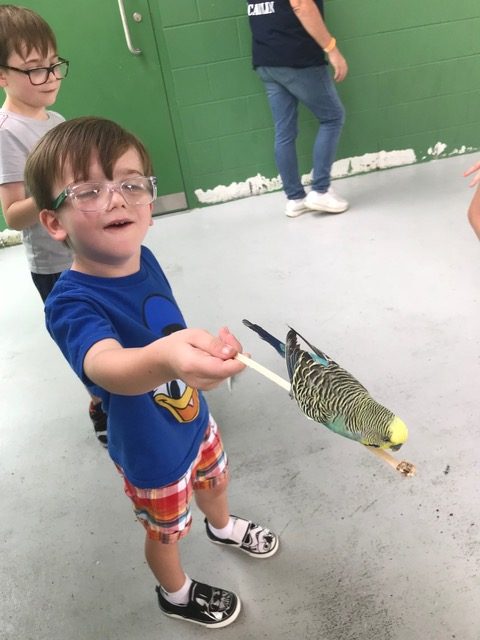 We caught several of the shows around the park. The dolphin and sea lion shows were in the larger arena with plenty of seating. They were very entertaining and relatively short so my little guys did not get bored at all. The bird show was in the smaller Rainforest Aviary but it still had plenty of seating and was super cute.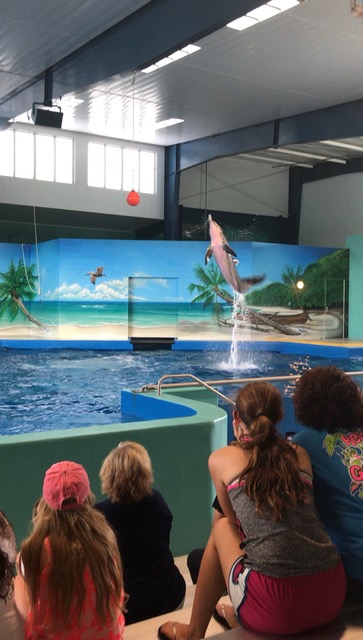 There is a café at the park with drinks, kid-friendly food, and snacks if you get hungry or thirsty. They shut the cooking portion down a little after lunch, so towards the end of the day you can only get pre-packaged snacks. If you need to burn some more energy, they even have a Pirate Cove Playground with fun pirate themed slides and walkways just outside the cafe. There are picnic tables nearby so you can relax for a bit while the kids play.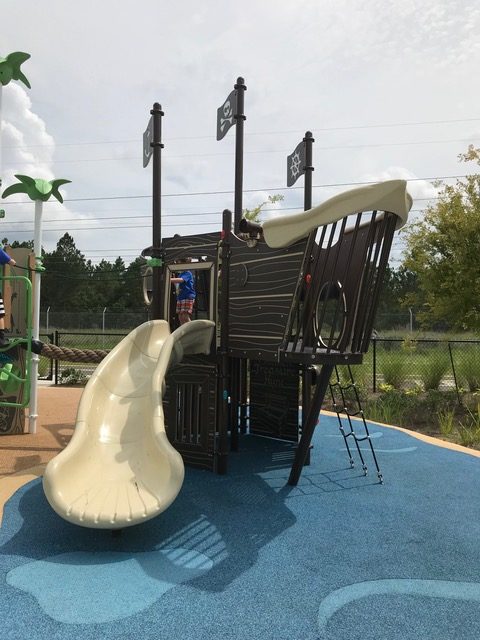 Overall we had a fantastic, fun-filled day at the park. Expect to be there a good 4 to 5 hours if you want to see and do everything.
Ocean Adventures Marine Park is located at 10801 Dolphin Lane in Gulfport, Mississippi. They are open 7 days a week from 9:30 to 4:30 p.m. You can find out more about them on their website https://oceanadventures.us/.
Planning a trip to the Mississippi Gulf Coast? Check out our Mississippi travel page and if you're traveling with kiddos you'll definitely want to visit Lynn Meadows!
The following two tabs change content below.