For years, the glories of river tubing have been described to me by my friends and family: beautiful views, a relaxing ride, bright sunshine, cool water. They made it sound wonderful, yet somehow I made it 32 years without ever going on a tubing trip. So when I found myself with a rare free weekend and a willing family, I finally decided to take the figurative plunge. After doing some research I found that Bogue Chitto State Park had river tubing, along with a water play area, hiking trails, camp sites, and many other amenities including the ever important public restrooms. Perfect! We could arrive early, hike, play in the water, eat a picnic lunch, then go tubing before grabbing a cheap hotel room for the night. We packed our bags, an ice chest, and enough sunscreen to survive several apocalypses, and then piled into the car on a Saturday morning, excited for our little impromptu vacation.
Upon arrival, I was less than impressed with the park. It seemed a bit run down and even equipped with a map, it was confusing to navigate. The roads are small and winding with many unlabeled offshoots. We managed not to get lost on our way to the water play area, but it wasn't without a good bit of stress and second guessing along the way. Because there are no designated hiking trails marked on the map, our plan was to just park by the playground and look for the closest one. Once we parked, a cursory glance around did not reveal any trails and our girls were raring to go, so I made the executive decision to start at the water play area instead.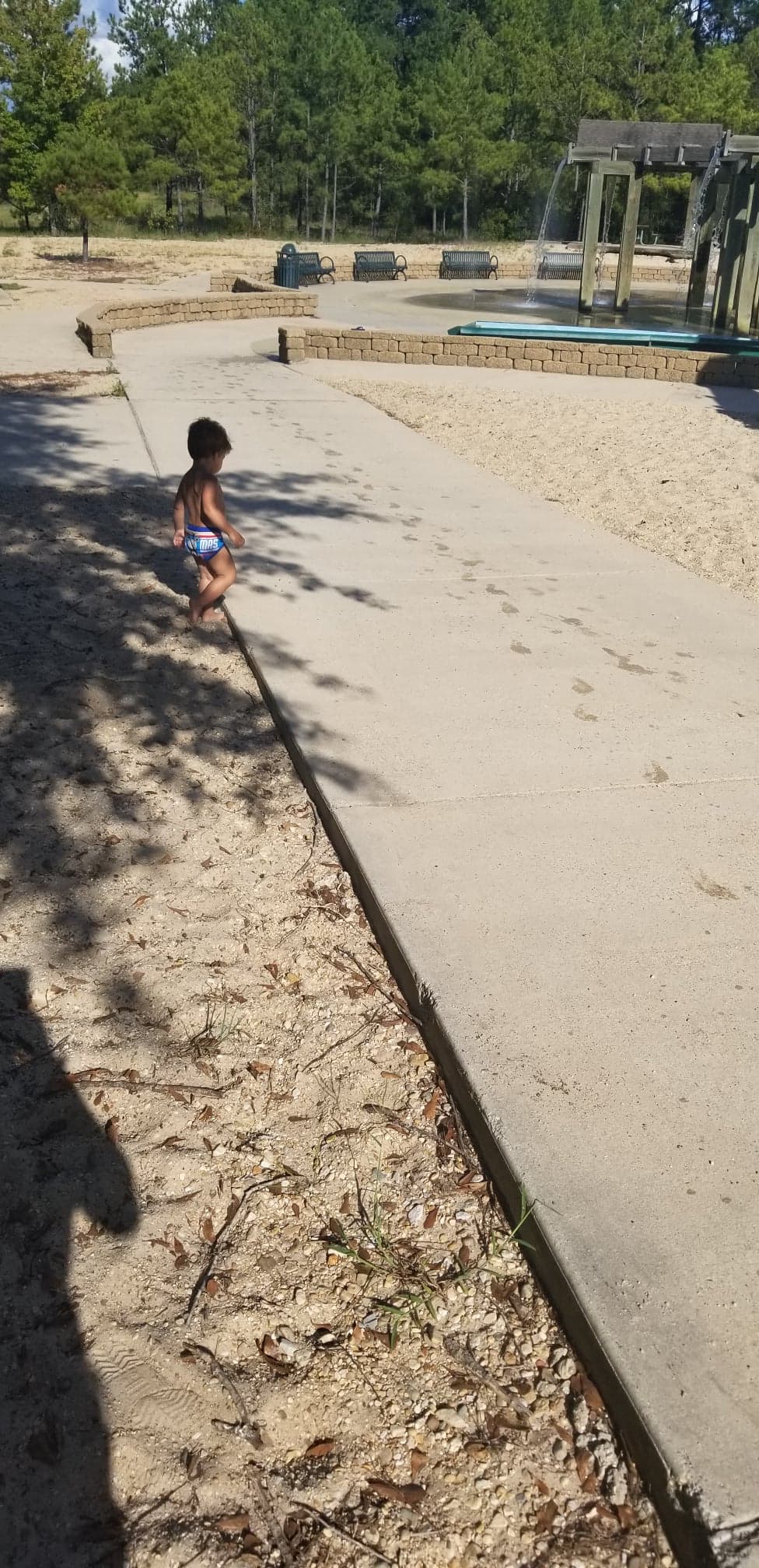 Unfortunately, the water play area was equally unimpressive. It consisted of a system of wooden beams with water flowing between and overtop, sandy (and occasionally slimy) concrete, and a plastic water slide that older kids had commandeered. For all the "Please let the little kids have a turn" and "Please don't throw wet sand on people when they come out of the slide" and looking around with the "WHO DO YOU BELONG TO" look in my eyes, there was no improvement. Frustrated, we chose to make our way to the playground instead. The equipment was searing hot, due to the fact that there was no shade. The girls were upset, my husband was ready to call it, but in a last ditch effort to save the day, I proposed we move up our schedule and try to go tubing before lunch. If I could go back and do it again, I would have gone home right then.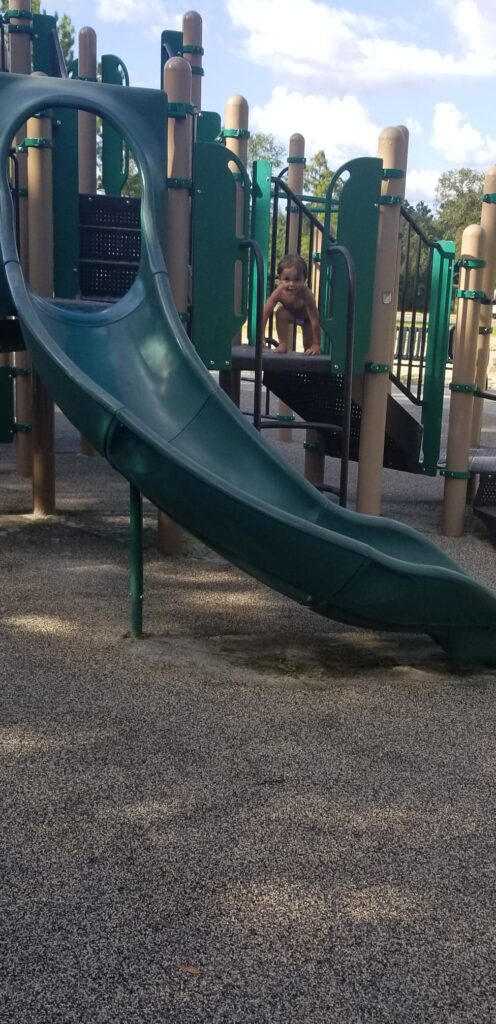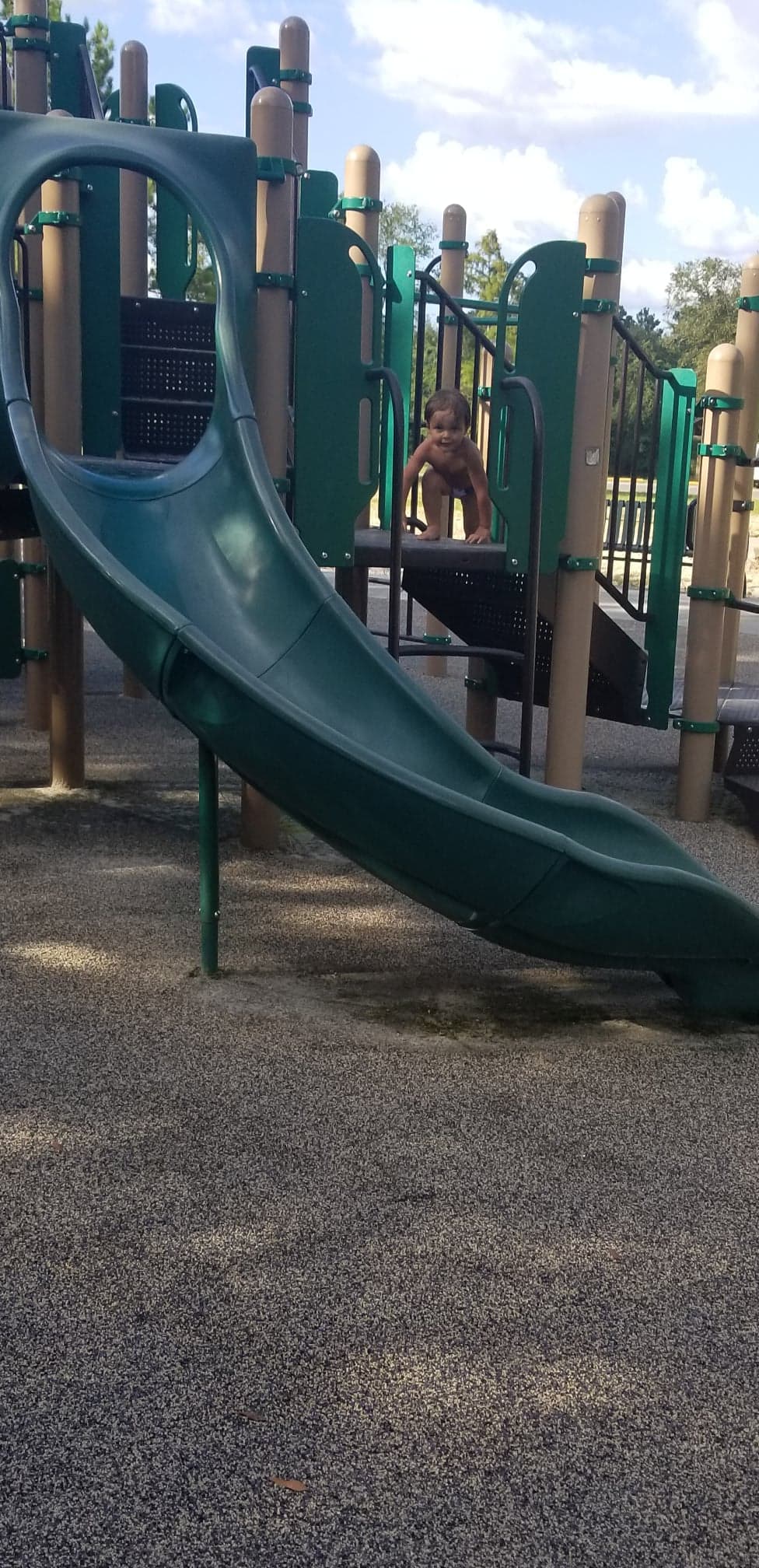 Allow me to preface this tale of horror by saying it had rained the day before, and I, in my tubing innocence, did not know that you're not supposed to river tube the day after a heavy rain. That said, the tubing business was still running with no warnings, allowing tubing on the Bogue Chitto River to become one of the worst experiences of my life.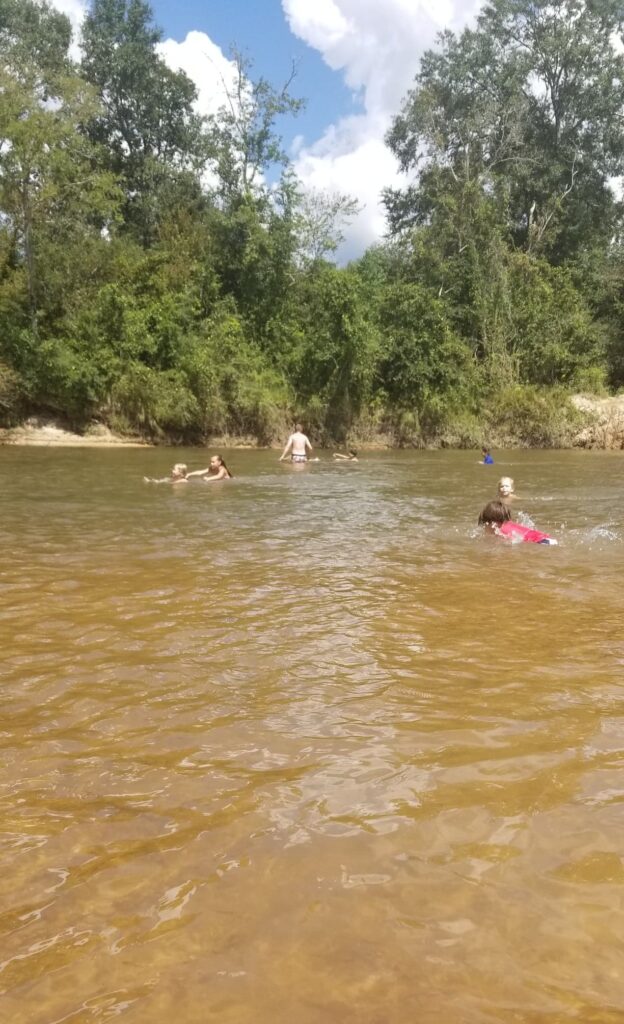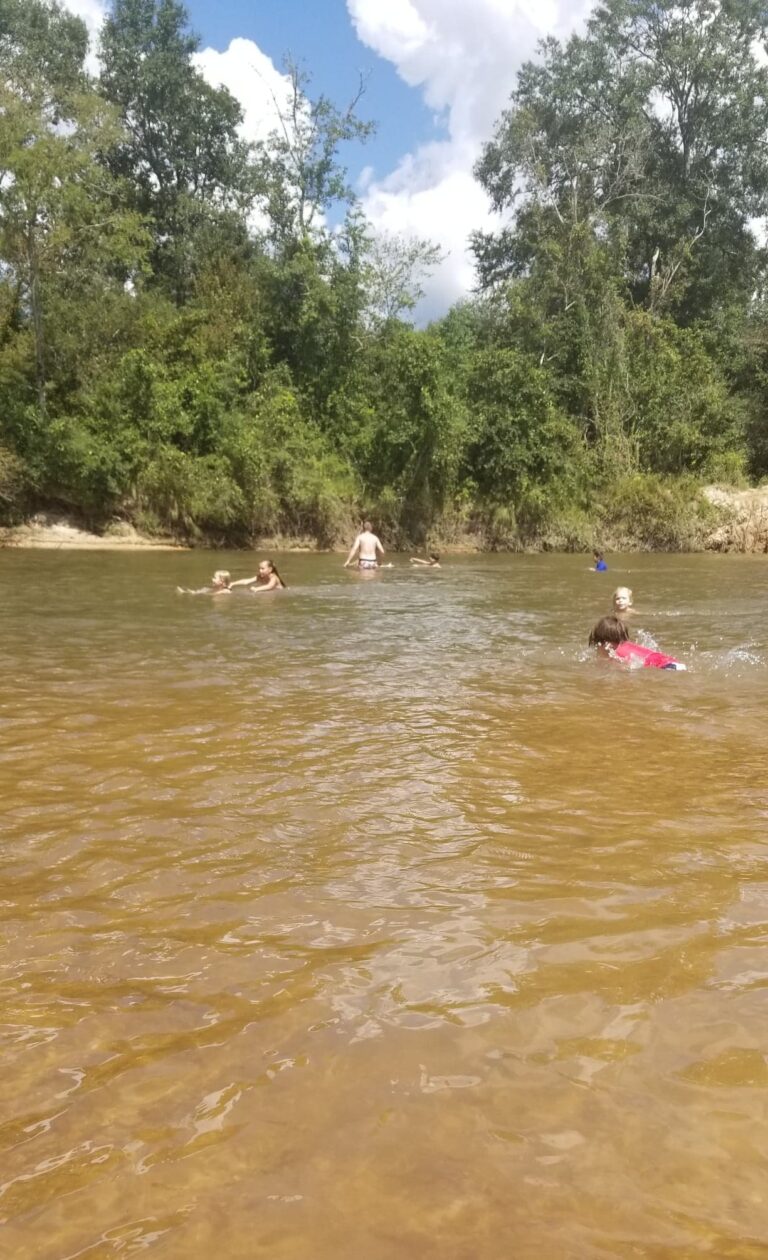 It started off well enough. We (finally) found the tubing area and got fitted for life jackets. After being briefed on a few rules, we were driven to the drop-off area in an SUV (that reeked of cigarette smoke), then released with our tubes into the river. What I thought was going to be a serene, relaxing, lazy float down the river was anything but. We spent the entire time paddling frantically to avoid being gouged by underwater branches while boats occasionally whizzed past and pushed us into the banks. The worst part was when my husband and younger daughter got separated from myself and our older daughter. I saw we were getting farther and farther apart, so I paddled to a beach area to wait for them. I'm not sure how long went by, but they never caught up. It turned out they had gotten stuck in a fallen tree and had to be rescued! I wish I could say that was the end of it, but no. The currents were so strong that when we got to the end of the tubing area, my older daughter and I ALSO had to be rescued because we could not paddle to the shore on our own. We were all so harrowed by the experience that we skipped the rest of our plans and drove home.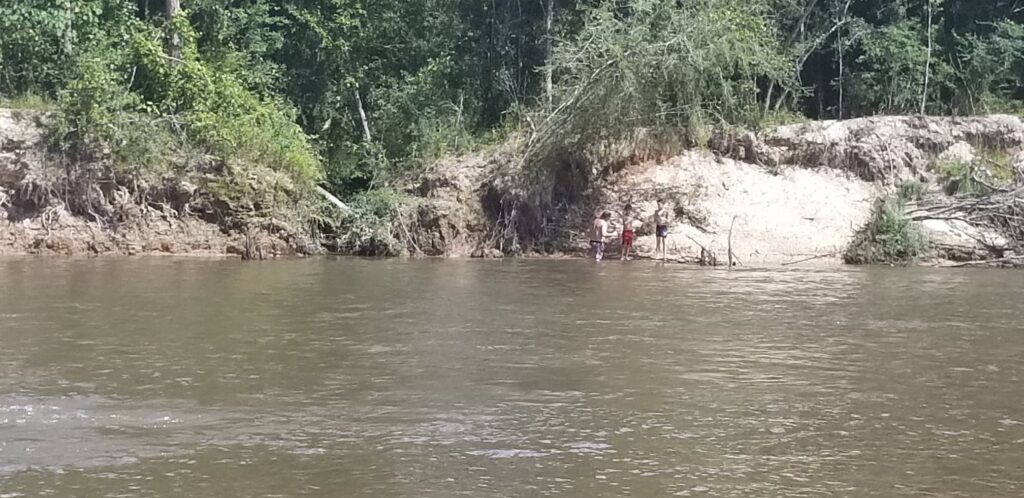 Altogether, our experience at the Bogue Chitto State Park was overwhelmingly negative. Call me a snob, tell me I did it all wrong; I'm fine with that. We could not possibly have gotten the best Bogue Chitto has to offer. I've heard the hiking and equestrian trails are beautiful, and the cabins very comfortable! Unfortunately we will likely not be returning to find out. If your family has had positive experiences there, please share any advice you may have! My intention is not to condemn the park, but to help other families avoid the kind of disasters we encountered.

The following two tabs change content below.