For years I've heard about the Kroc Center and we finally made the trip to go and check it out. I am SO GLAD that we did. The boys and I had an absolutely fantastic afternoon there and I would recommended it to anyone looking for a fun day trip with their kiddos. I figured I'd let everyone know a little bit about the facility and how to make the most of your time there.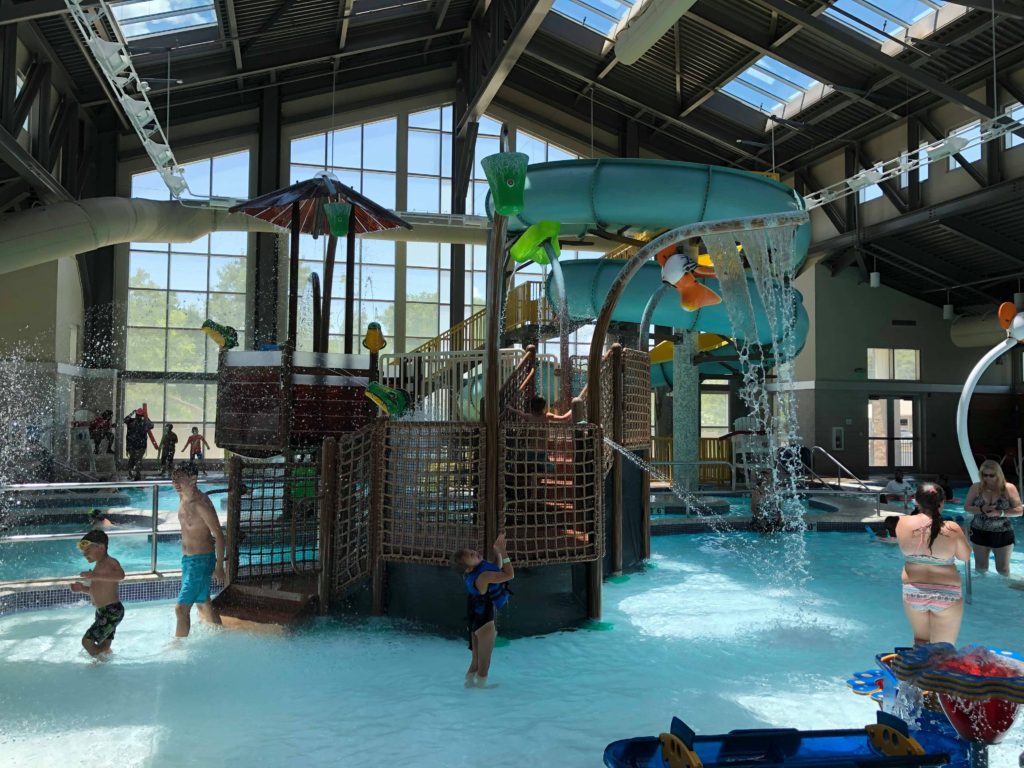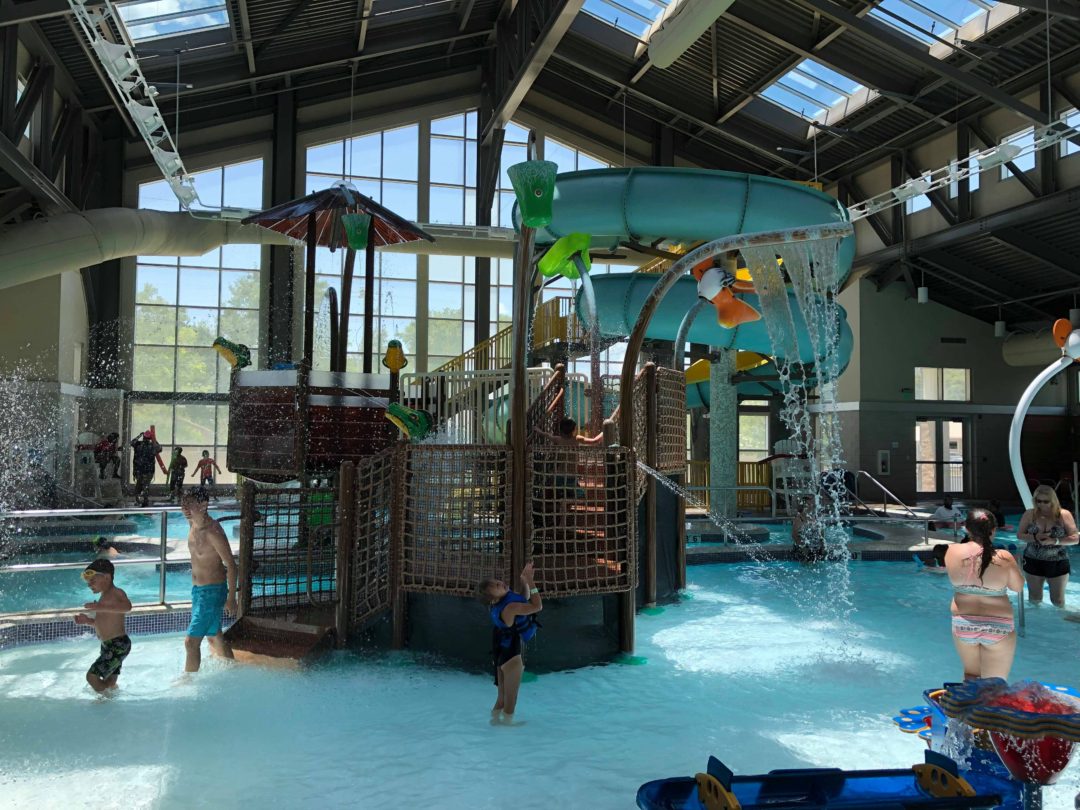 What is the Kroc Center Biloxi?
The Kroc Center in Biloxi is an indoor splash pad/ pool on steroids. Maintained by the Salvation Army, it in inside their community center in Biloxi. It has areas for tiny children and for bigger kids as well. The splash pad area features sprays, a tiny slide, a two-foot deep swimming area, and a climbing section where kids can shoot water guns from up high. For bigger kids there's a lazy river, a very tall water slide, and a deeper pool for swimming and water basketball. My boys are a youngish eight and seven and they had a great time in the little kid area and I took each one on the lazy river once (I had another adult available to watch the other kiddos while I did that).
How Do I Get Admission to the Kroc Center Biloxi?
Admission to the Kroc Center can be purchased in advance on their website and I do recommend buying tickets in advance if you are planning to visit during the summer. The Kroc Center a popular summer camp destination so time slots will sell out especially morning sessions. Admission opens ninety-six hours in advance of the session.
It will take you some time to do registration–you will have to fill out safety information on everyone in your group and that is not a quick process.
Bookmark your receipt on your phone or take a screenshot of your checkout to show the cashiers when you arrive. Registration is non-refundable so make sure you can go on your day before purchasing.
Admission is sold in two hour increments which was plenty of time for my boys to have lots of fun and get worn out.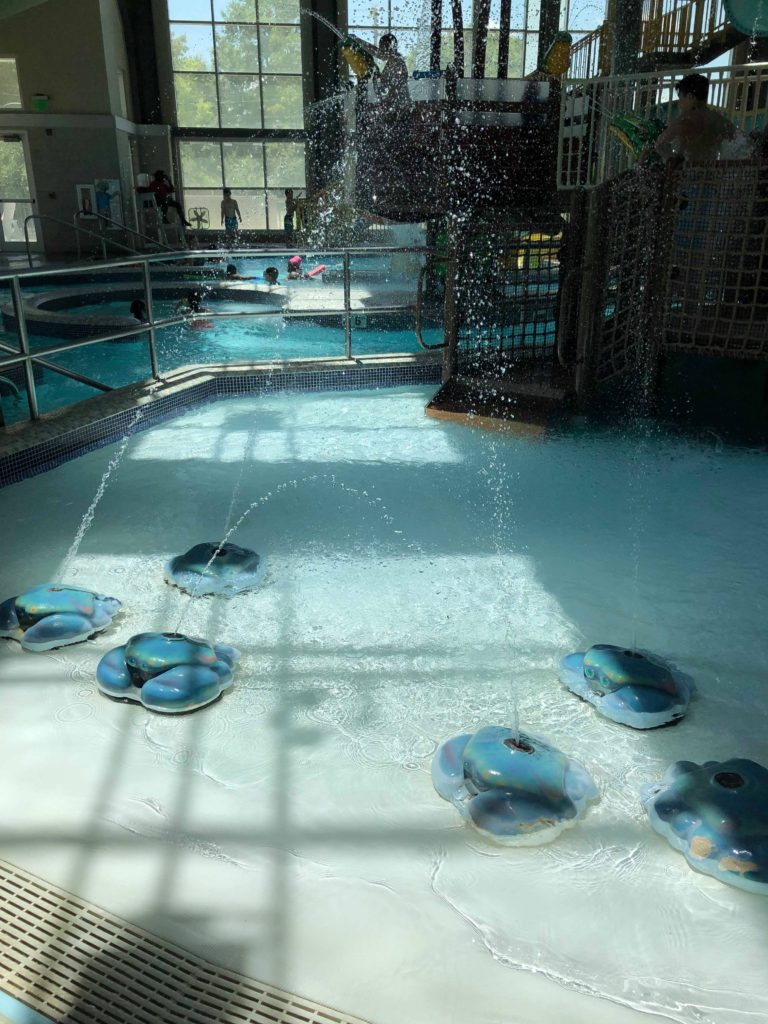 What are the Amenities at the Kroc Center?
I described the water area itself up above but to summarize: kids area, big slide, lazy river, and a deeper swimming, basketball area. There are several life guards on duty at all times. There are plenty of lounge chairs available for parents who are watching their children but not swimming. The locker rooms contain many bathroom stalls and full showers with basic soap inside. You may bring your own lock to put on a locker if you would like to use one. They are first come, first serve. There are also several family restrooms outside the locker rooms.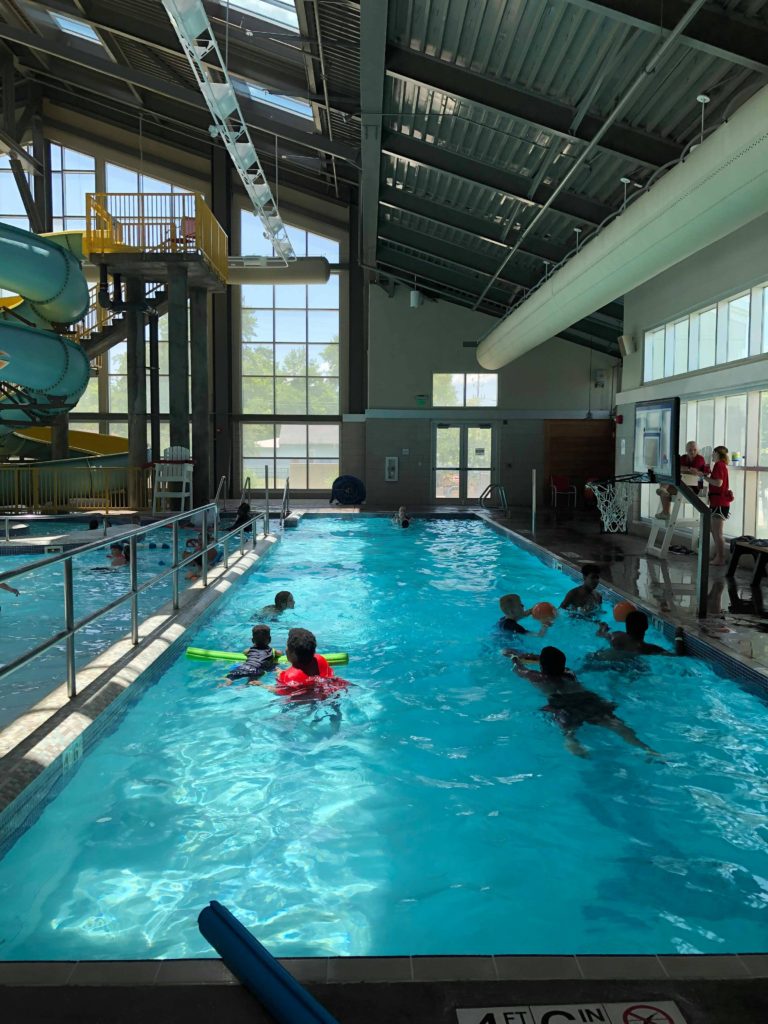 What are the Restrictions at the Kroc Center?
Well, there's the obvious no running. Besides that, there are a few restrictions.
Children must be forty-eight inches to ride the big water slide. I took a turn on it myself and understand why! My kids had no issue with this and did not want to go on it as it is quite high.
Diapers are not allowed in the pool. Children who are not potty trained must wear a swim diaper and it must be covered with a plastic, waterproof cover.
Only water shoes are allowed in the pool
You must dry off completely before leaving the swimming area. This is a safety issue since the floors in facility are very smooth and would be slick if they were to get wet. Plan to spend a few minutes drying off after your session.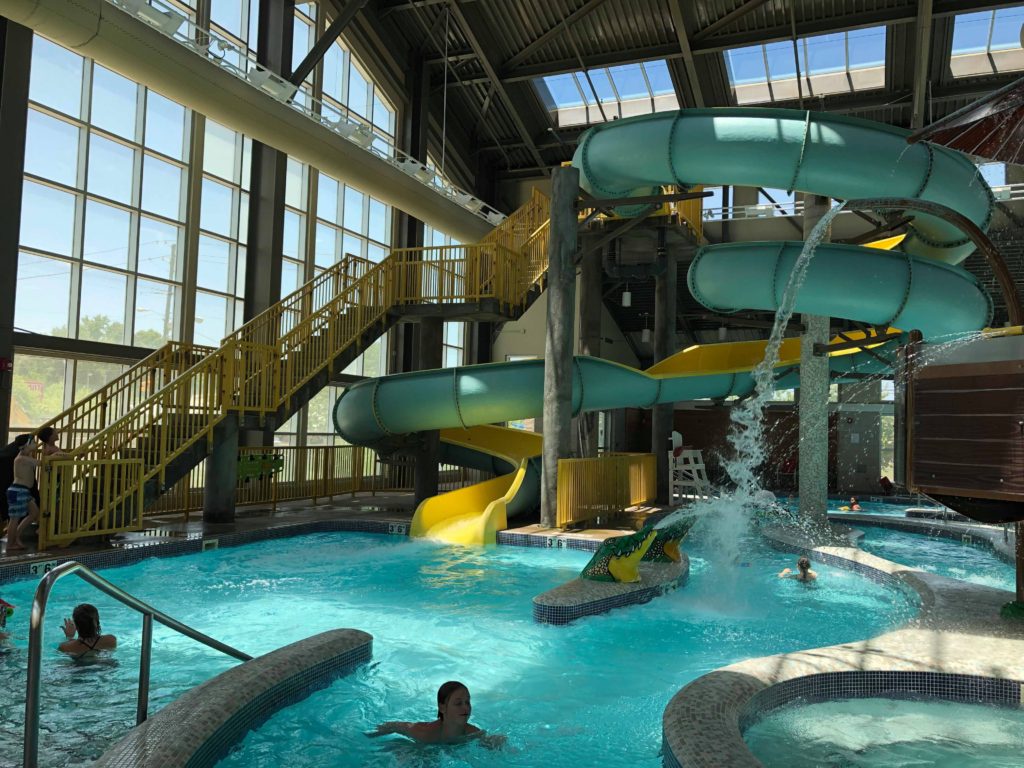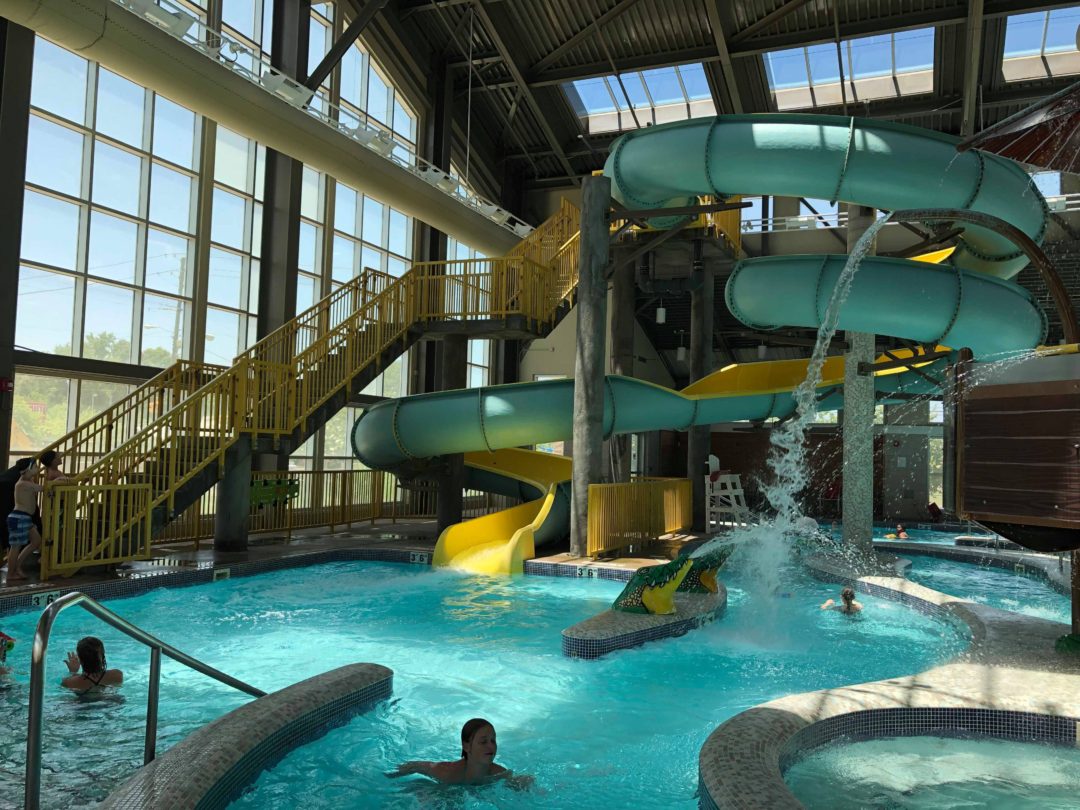 What is There Around the Kroc Center?
Unfortunately I did not see much else to do in the immediate area of the Kroc Center. If you are looking to make a day of your trip you might consider outlet shopping in Gulfport which is a few minutes away, visiting Stennis Space Center which is right at the Mississippi/Louisiana state line, spending a half day at Lynn Meadows, or maybe stopping at Pop Brothers. We have a whole section of fun things to do in Mississippi if none of those suit your fancy!
The following two tabs change content below.
Hi, I'm Katy. Mom to four sweet boys ages 10, 6, 6, and 5. It's a loud, messy, chaotic life. I love connecting with other parents and am so glad you stopped by today!