Summer is officially here and a lot of us are thinking about a summer vacation. After hearing of last minute reservation cancellations in Florida for Memorial Day weekend I really started to think about what a beach vacation looks like in a pandemic.
I understand that we are not all in the same place with this. Some of you are going to read this and think people are crazy for going to the beach. Some of you will find the information useful and some of you are going to think it's ridiculous that we even have to think about this. Again, we are not all in the same place with proceeding with the states opening up and that is ok. I am just here to give you the information if you need it.
So, we took a short, overnight beach trip last weekend. I was nervous at first. I was not sure we were doing the right thing and I worried that if we got there and we were uncomfortable we would have to leave. When we booked our hotel we made sure there was a 24 hour cancellation policy so that we could change our minds until the last minute.
We were able to have our trip and really enjoyed it. It did require some advanced planning and a little more work on our parts so I wanted to share a few tips with you.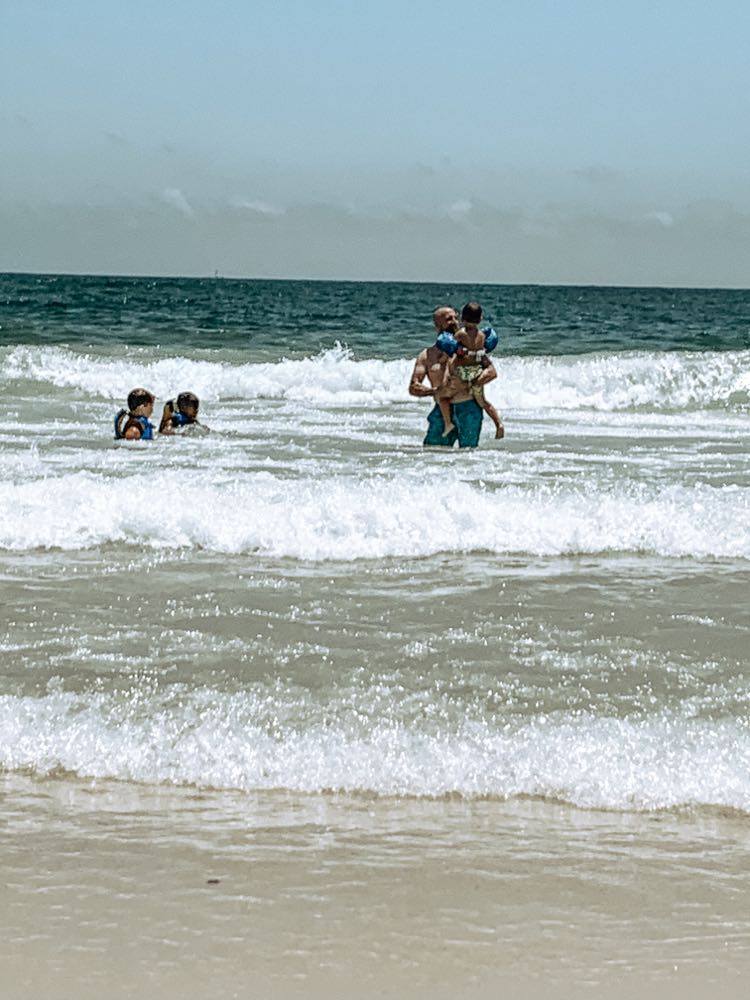 Ask a Lot of Questions
The very first thing I did when we started discussing this was call the hotel we were intending to book with. I asked them about cancellation policy, if the staff was required to wear masks, room cleaning and so on. I found them to be very helpful and informative. They even sent me their Covid-19 policies via email. The one meal we did eat in a restaurant I called ahead to make sure that they were indeed still seating on their patio and if there were any menu changes. Questions are your friends.
Stay in a Hotel Away From the Beach
We stayed 25 miles from the beach. In hindsight we probably could have stayed closer but I was familiar with the area where we booked our hotel and knew the restaurants wouldn't be packed so it was a good decision for us. Was it a pain driving in traffic for 45 minutes to and from the beach? Yes. Would I do it again? Totally. Not staying in one of the mega complexes where I was going to have to be surrounded by people all day was important to me and we felt comfortable in the smaller hotel.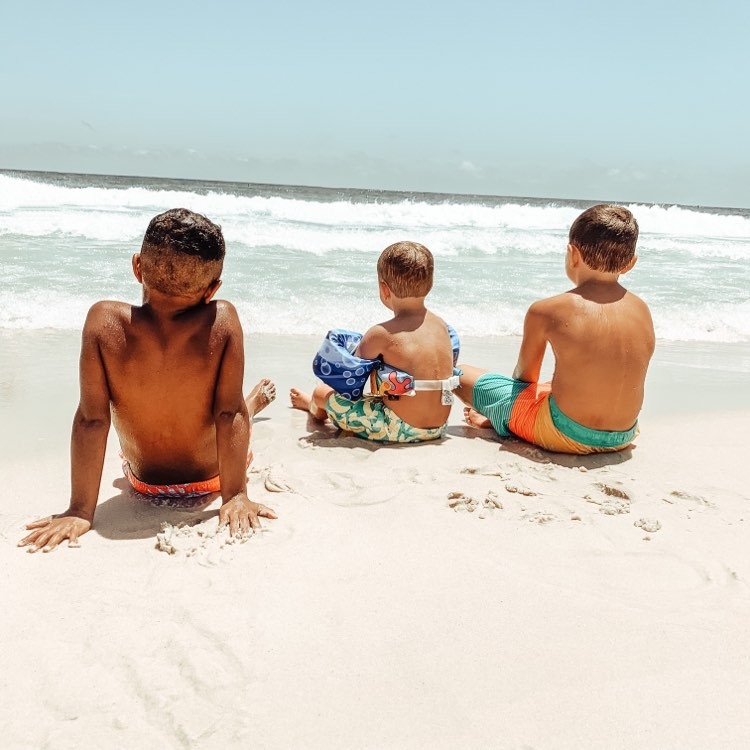 Bring as Much as You Can
We packed everything that we needed for the beach like food and water and other snacks. I told the kids that we would get ice cream but that we were not going to get anything on the beach. I didn't want to have to go up to a crowded snack bar. This also saved us a ton of money.
Find Outdoor Seating Options
We looked for restaurants that had patios for seating. It was that simple. I did a quick google search and was able to find plenty of options.
Look for Smaller Public Beaches Away From the Hot Spots
For finding a beach for us to go to during the day I looked at the local travel websites and tourism commission sites. They were very informative on parking, pay to park lots and where the public beaches were located. Once we located the beach we wanted to go to we walked down away from the showers and bathrooms to ensure as the beach filled up we wouldn't be over crowded.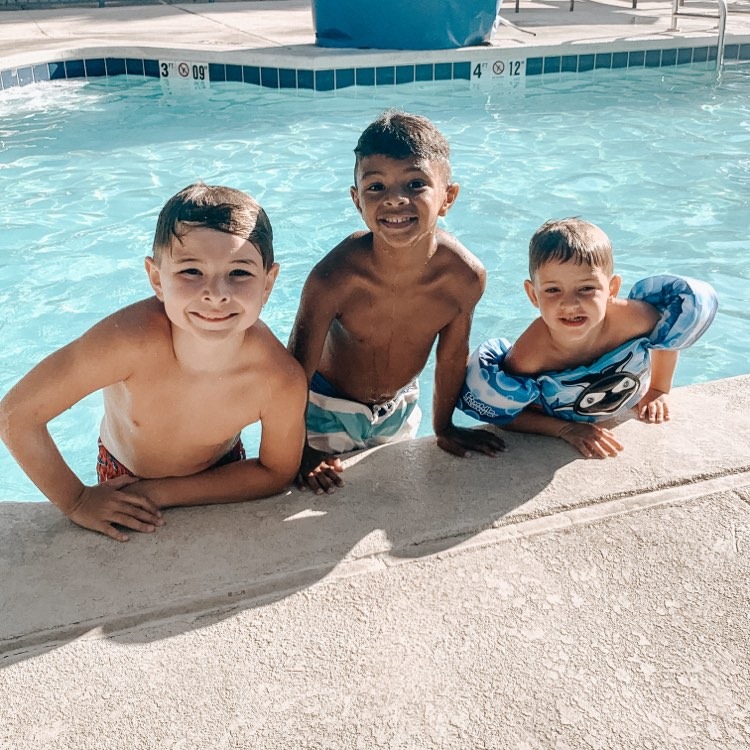 Stay in Smaller Towns
We stayed in Daphne, Alabama, but there are also great towns in places like Bay St. Louis, Mississippi, and Dauphin Island, Alabama. You don't always have to stay in the hottest beach location especially if you are looking to keep your social distance.
Bring Masks for Entering and Exiting Your Hotel
We brought our masks for entering and exiting buildings. We didn't wear them on the beach of course but I did use them when we walked through the hotel lobby and into the restaurant. It was also good to have them on hand in case we had an emergency.
How to Navigate the Elevators
My plan had been to wait until we could get in the elevator alone. I am not overly fearful of getting covid-19 in public but elevators are one of the spaces that worry me. Luckily because we stayed in a small hotel we never had to be in the elevator with anyone. Stairs are also always an option or putting in a request for a first floor room. Again, it's more about planning ahead and thinking about things so you aren't caught off guard.
Wash Your Hands
This should go without saying but just wash your hands. Wash them when you get to the hotel. Bring hand sanitizer for the beach. It's not hard to do and will keep you safe from a lot of things aside from Covid-19.
If You Feel Uncomfortable, Leave
I left this one for last because I think it is so important in this situation and far beyond. If you are uncomfortable then leave. You don't owe anyone an explanation or need to apologize or feel like you are being silly. Too often we are more worried about how it is going to make someone else feel and less concerned with ourselves. If you don't like the situation or place or environment then leave.
All in all I was so glad we went. It was nice to just be somewhere new and we all felt refreshed just being gone 24 hours. I felt like I was able to safely navigate the beach and the hotel so to me the trip was a success.