My husband and I had a very active life prior to having kids and we always said that when we started a family we would try to teach them to love and appreciate the things we love. A few of our loves are good food, outdoor music and New Orleans. We usually are the people at Wednesdays at the Square, French Quarter Festival and Jazz Fest with our kids in tow. Our oldest son went to his first French Quarter Festival when he was 8 months old. This has built a deep love and appreciation for the city we feel is our second home.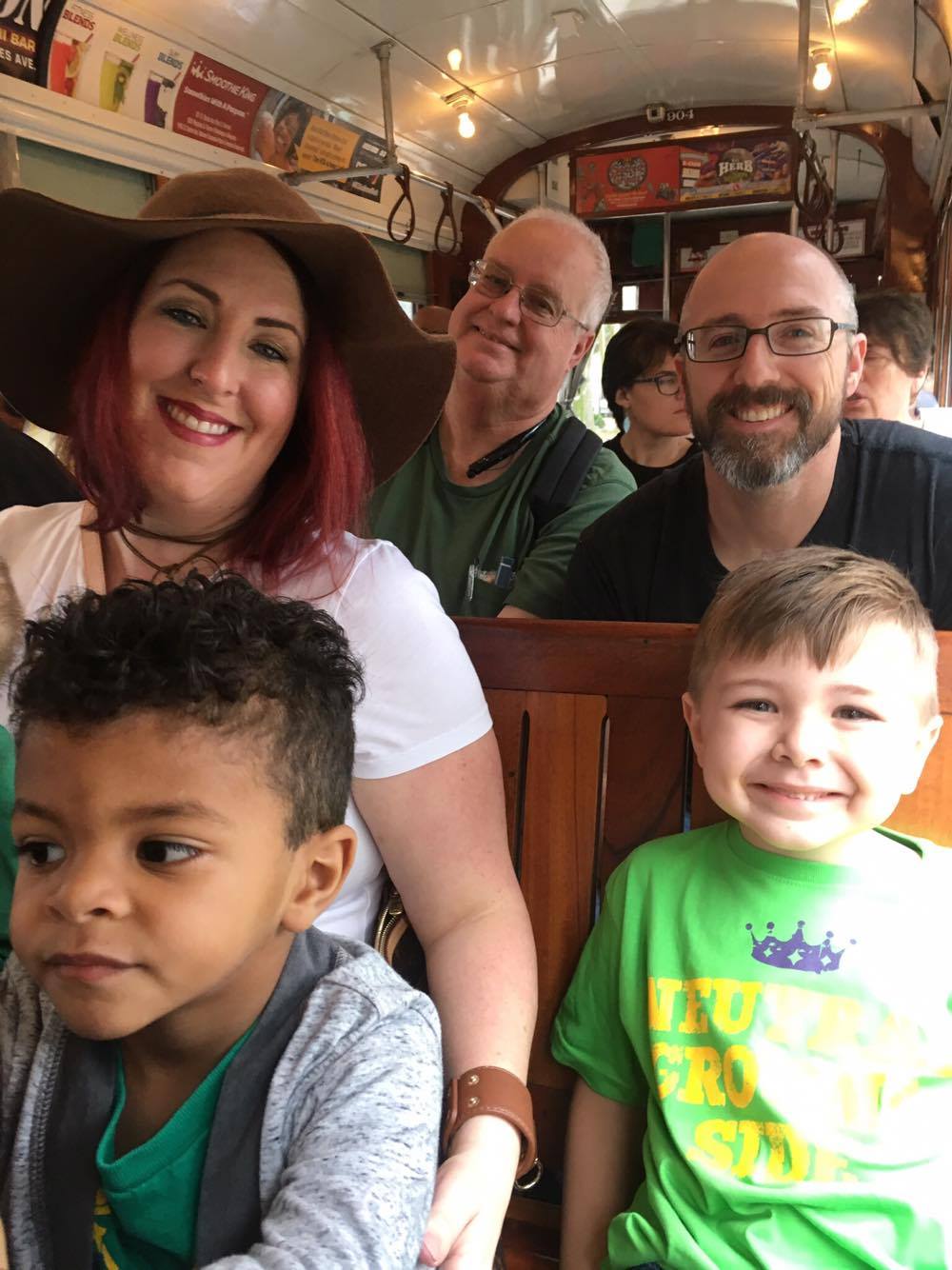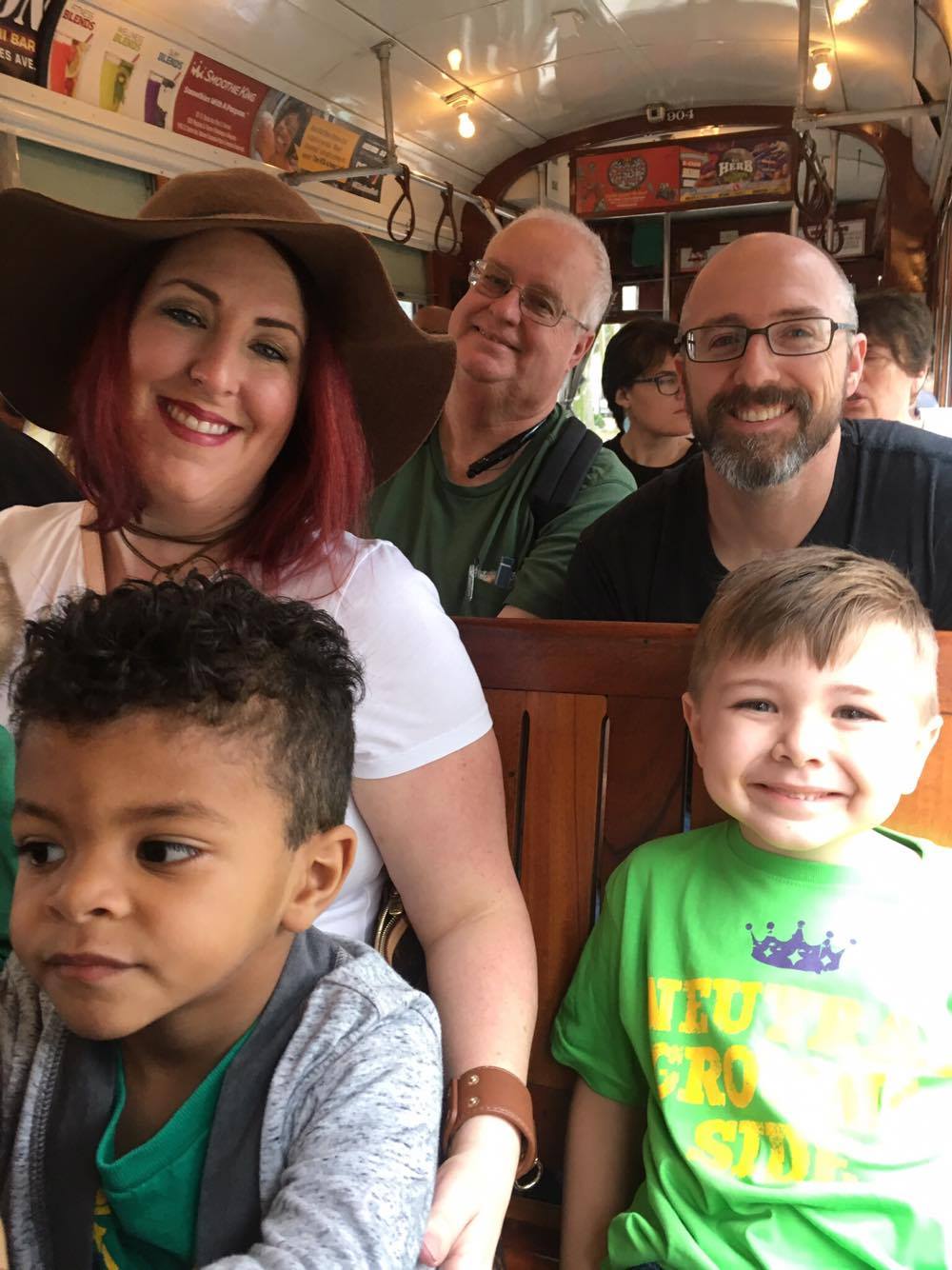 Although we don't get to make it across the bridge as often as we would like, we try to visit New Orleans once a month. In December we spent the day in the city touring hotels and their Christmas tree setups. My middle son was upset that we were only riding the red street car and not the green street cars and asked if we could go again. Well with the business of Christmas it ended up being February before we were able to take a day and ride the street cars.
If you aren't familiar, the red street cars are on the Canal Street line and they also go along the river. The green streetcars are primarily on St. Charles Avenue. It is $1.25 to ride the street car. They do not take credit cards, make change or put up with nonsense just so you know.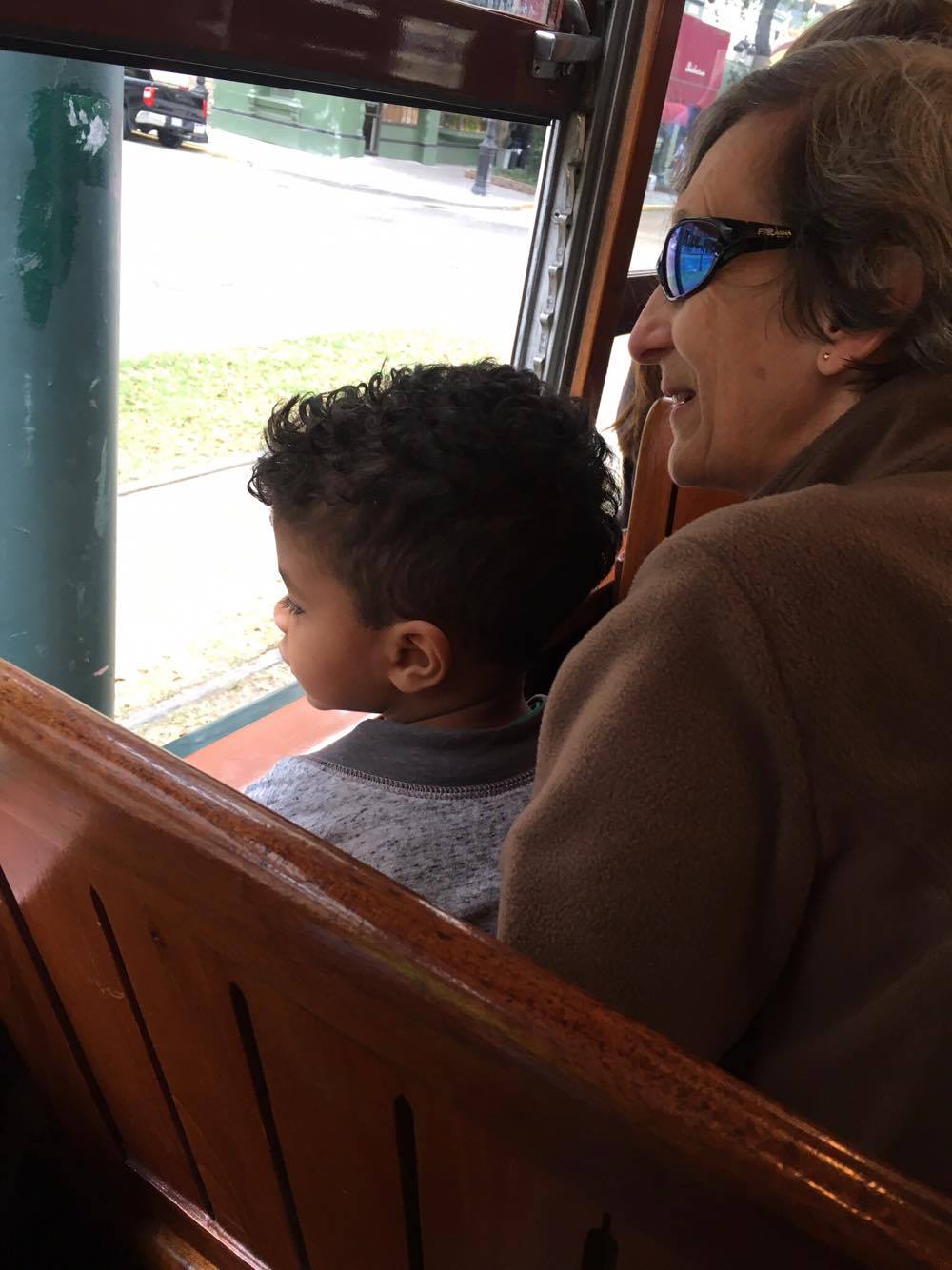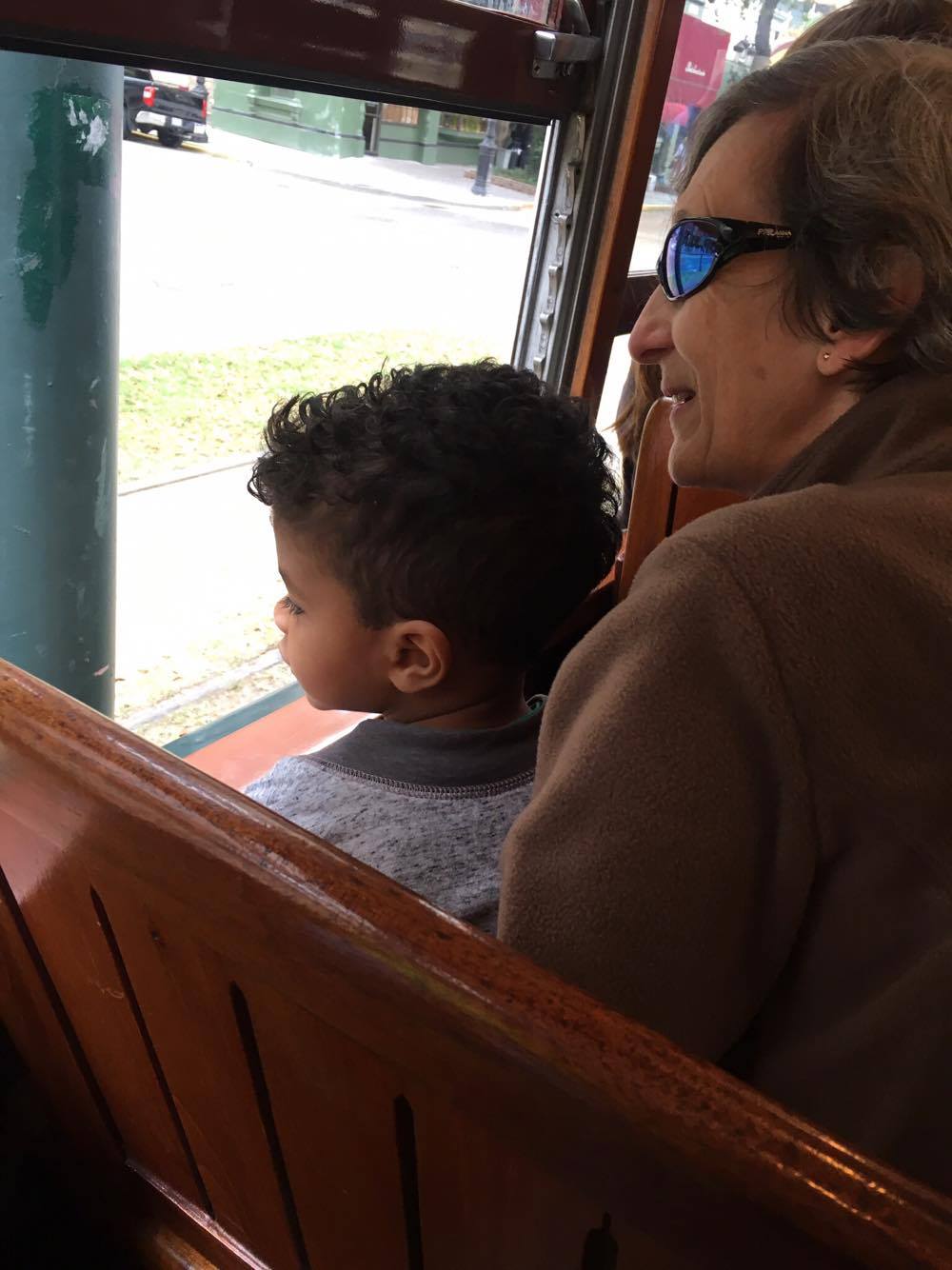 We decided to head up St. Charles close to Touro and get on the street car there. We were actually able to park on the street close to Superior Grill and walk down a block to the closest stop. This made a convenient spot because we knew we could come back and eat lunch when we were done. We got on and rode down to about a block before Canal on Baronne Street (there was construction at the time, so the car wouldn't go all the way). We got off and walked up two blocks on Canal back to St. Charles and caught the streetcar going back uptown. It was about a 50 minute ride in total. It was a nice day so the windows were open and then wind was in our face. The kids had a wonderful time and my parents were able to join us too.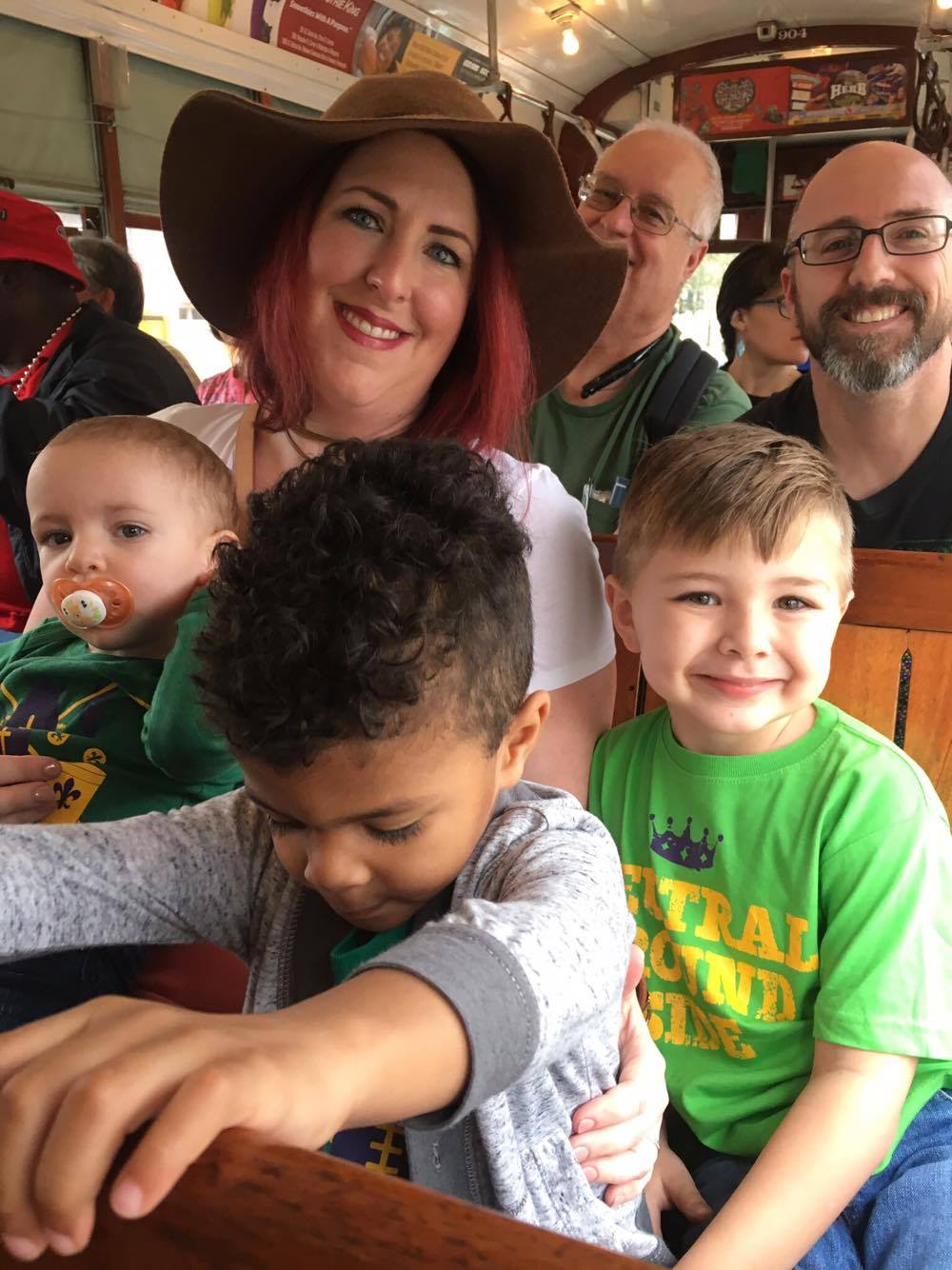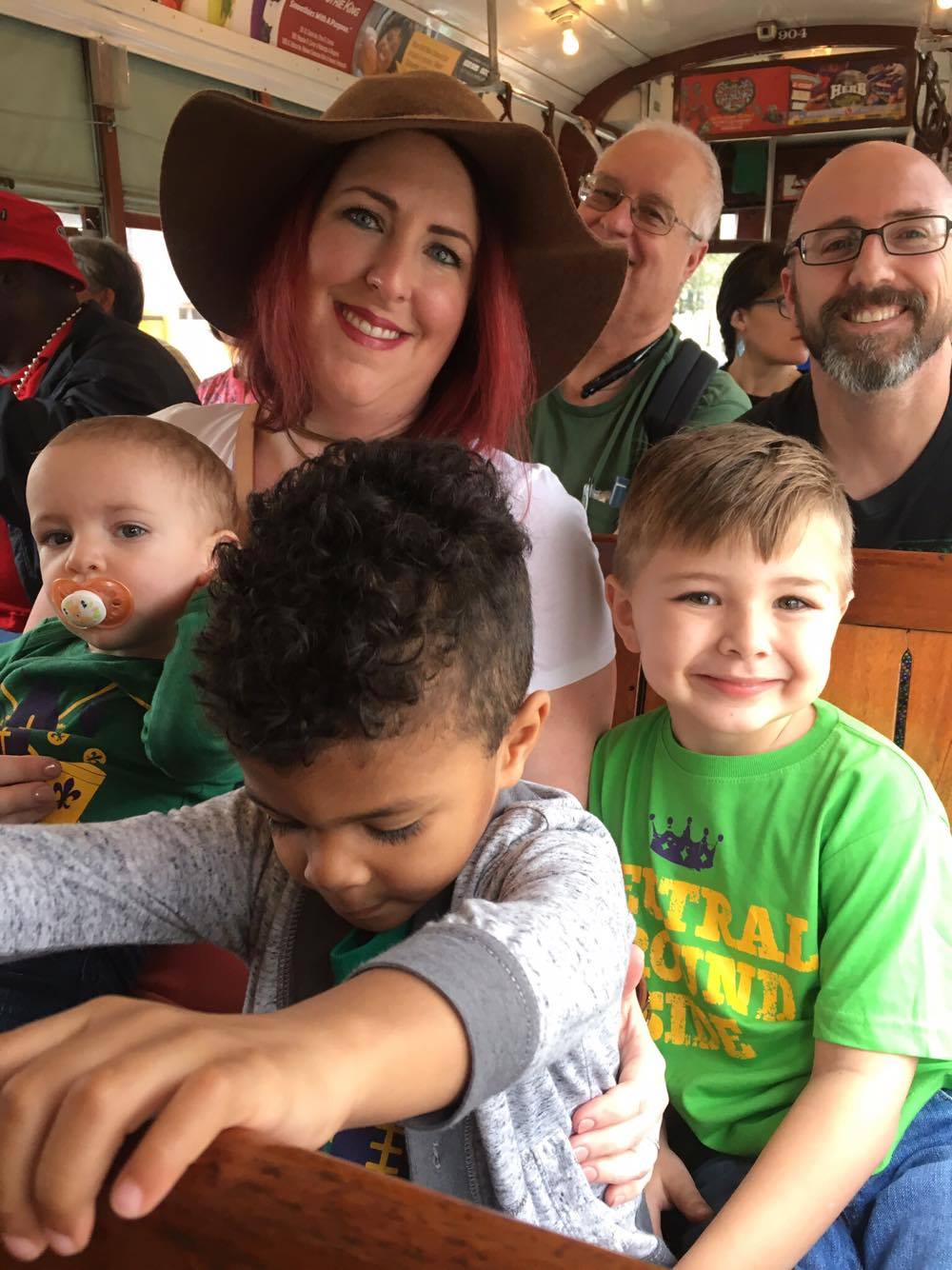 Here are a few tips for riding the streetcar with kids if you have never done it before:
Talk to them ahead of time about the importance of keeping their hands inside the streetcar at all times. There are situations where the streetcars are very close to one another it would be very easy for little fingers to get hurts.
You can bring strollers onto the street car but they need to be able to fold up and fit in the seat with you. They will not let them hang out in the aisle as they could trip other people and there are also times when people need to stand in the center. We brought a small umbrella stroller and it worked fine.
Make sure your kids use the bathroom before getting on the streetcar. There are no bathrooms on the streetcar itself. The route also goes through neighborhoods so there my not be a place to get off and immediately use the bathroom if there is an emergency.
You are not supposed to eat and drink on the streetcar but they usually kindly look the other way if you have kids. Pack snacks that won't make a mess–the driver has to clean up the streetcar when the day is done.
Make sure to pull the cord for the bell a few seconds before you want them to stop. They can't stop the streetcar on a dime. Also, you need to exit through the back. This is one of the most common mistakes I see people make on the streetcar and it will interfere with the people coming on if you exit out of the front. Have good manners and use the back exit.
If you are with kids and have multiple adults let one get adult get on and off first and have the second adult follow up in the rear. The steps are slightly steep and the ground is usually uneven. It's very easy to lose your footing.
One last tip. . . did you know the seats can face backward or forward??? If you get on and your family needs to sit on two seats you can easily flip one around so you can all face one another.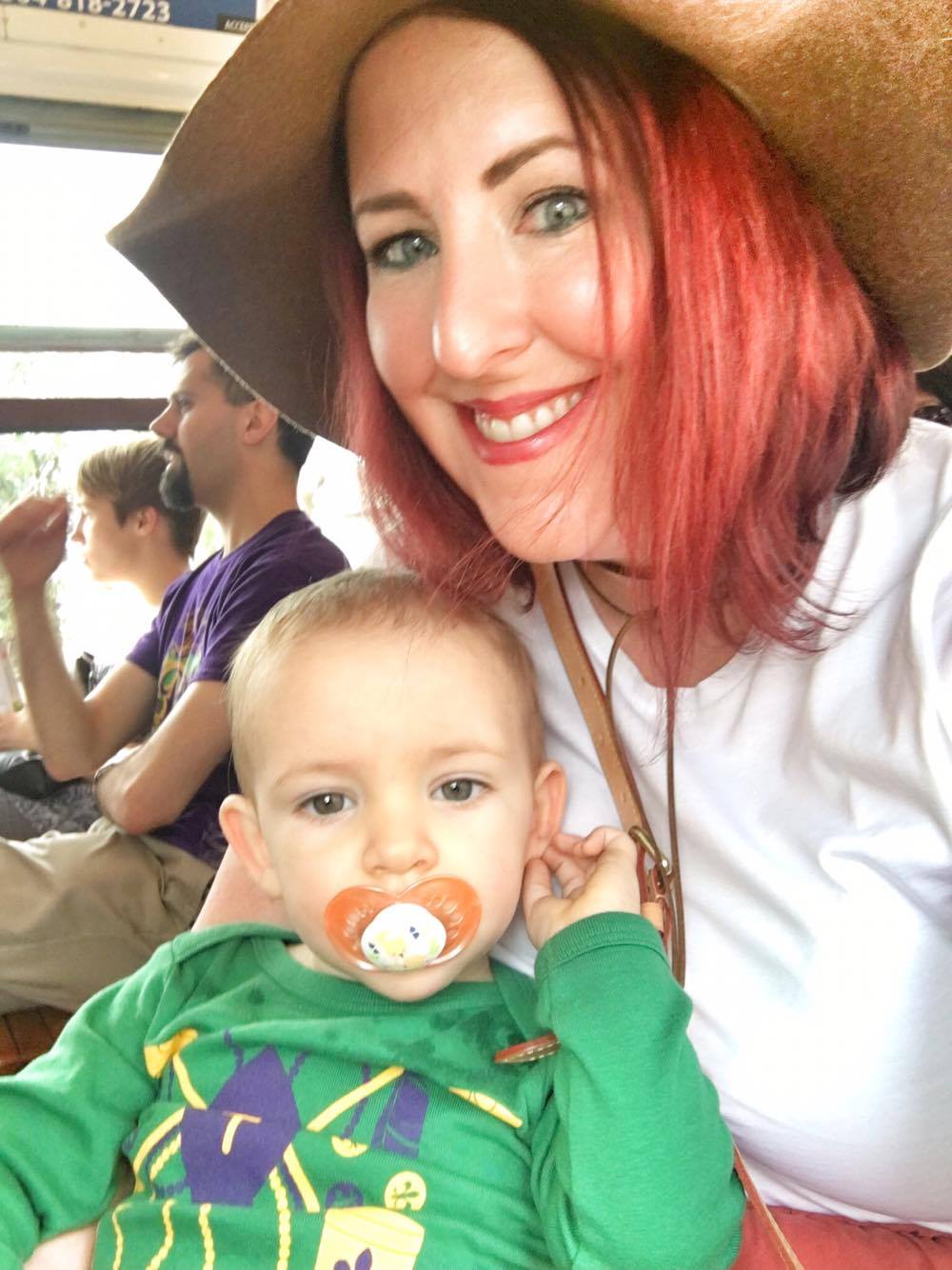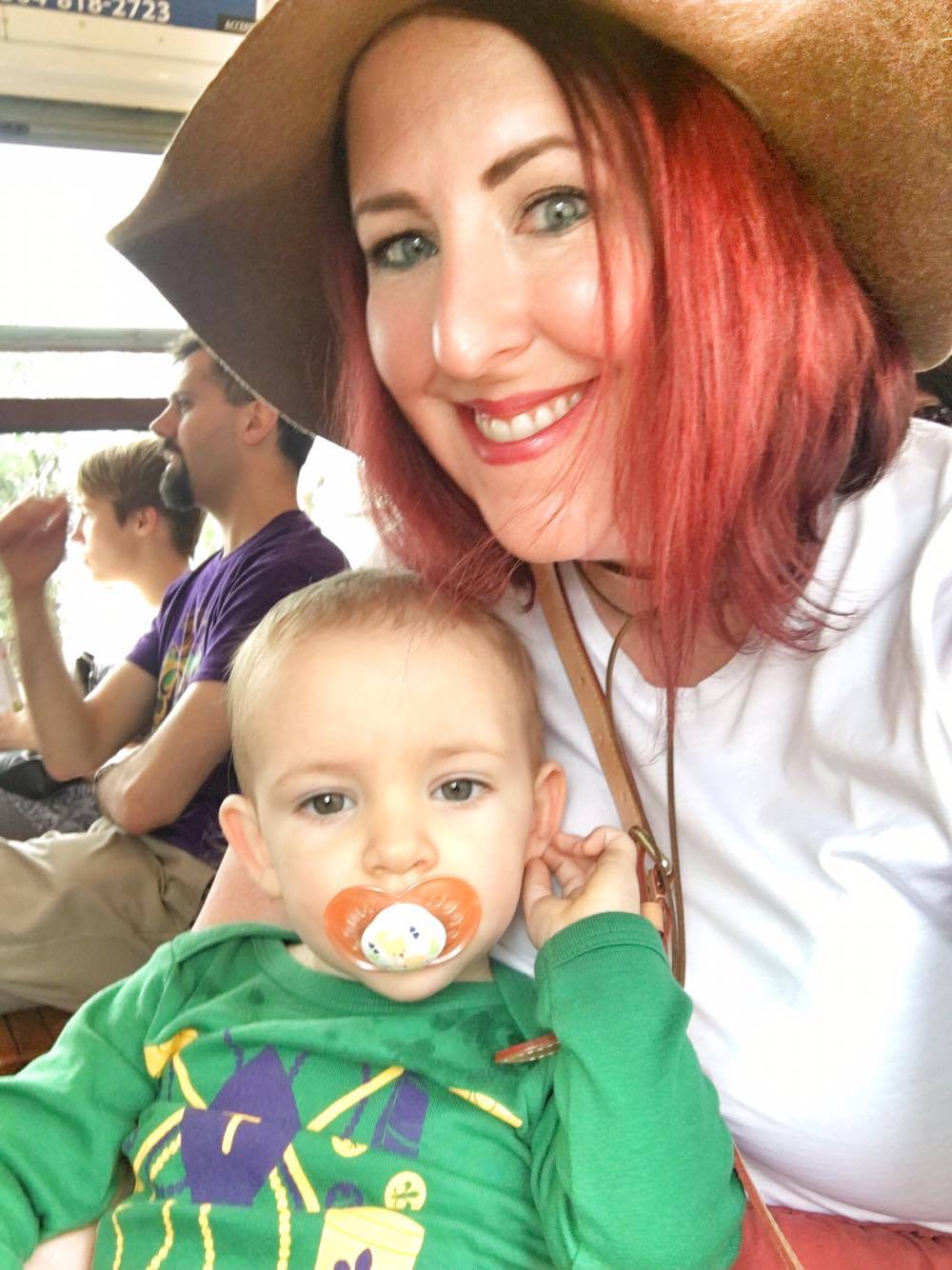 The streetcar is an easy, fun and cheap experience for the family. Babies ride for free so it only cost my family $5 for each ride. Ten dollars for the day wasn't a bad investment and the kids thought it was the best day ever.
Also, if you are wanting to make a day out of it don't forget that there is the aquarium, French market and plenty of amazing restaurants and good shopping all over the city. Take a ride on the streetcar and then get off and explore. The city of New Orleans is an amazing place and there is so much to see. Take a day and become a tourist.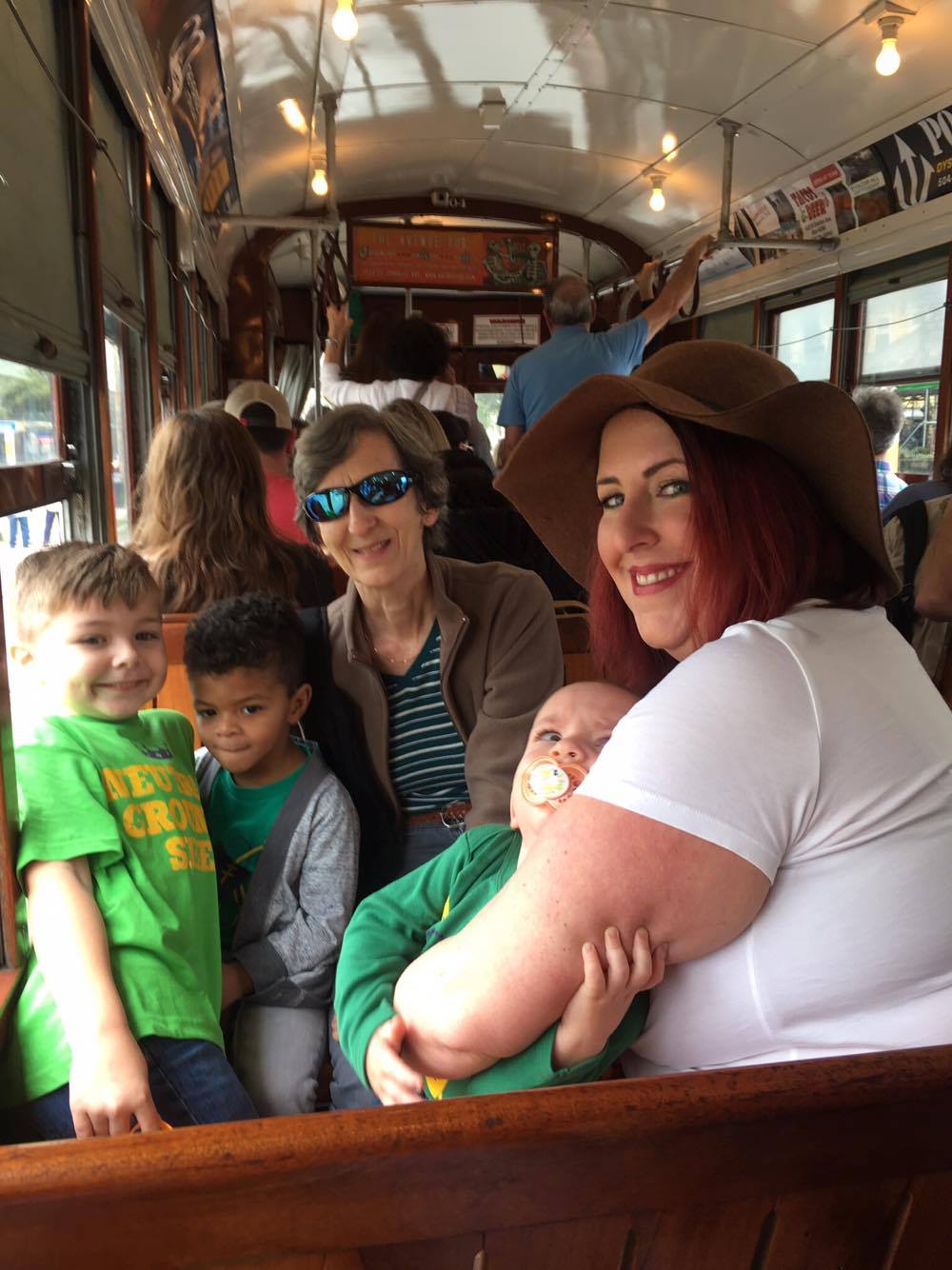 Pin it: