We spent almost the entire weekend in New Orleans at French Quarter Festival and it really got me thinking about what you should wear when attending. This past weekend was incredible and the weather could not have been nicer but that it not always the case. Festival season really is a toss up. It can be blazing hot or raining or the weather can be beautiful and breeze. You really never know.
Jazz Fest is quickly approaching along with numerous other festivals that are hosted on the Northshore and in New Orleans. Its definitely time for you to start thinking about what you are going to wear!
I have a few simple rules when I am dressing for a festival: First, fun patterns or colors. Second, comfortable but cute shoes. Third, wear something that you can easily sit in the grass wearing. Fourth, depending on the what the weather has been, avoid long dresses (that could drag in the mud) or super short skirts (that could blow up in the breeze).
A few weeks ago the owner of Simply Chic Boutique, Aimee, asked me to come by and try on some of their fantastic spring essentials.  Aimee has stocked the store full of fun and flattering clothing and the patterns and colors make it perfect for festivals.  Their price points are between $25 and $75 and she carries some local brands. Aimee is also pleasant and easy to work with and had a great eye for matching jewelry and accessories with your outfits. They are located at 1375 North Causeway Blvd. in Mandeville.
There were so many beautiful items it was hard to choose what to include in this post. These were some of my favorites, but with an ever changing stock almost weekly you need to go by to see what she has this week!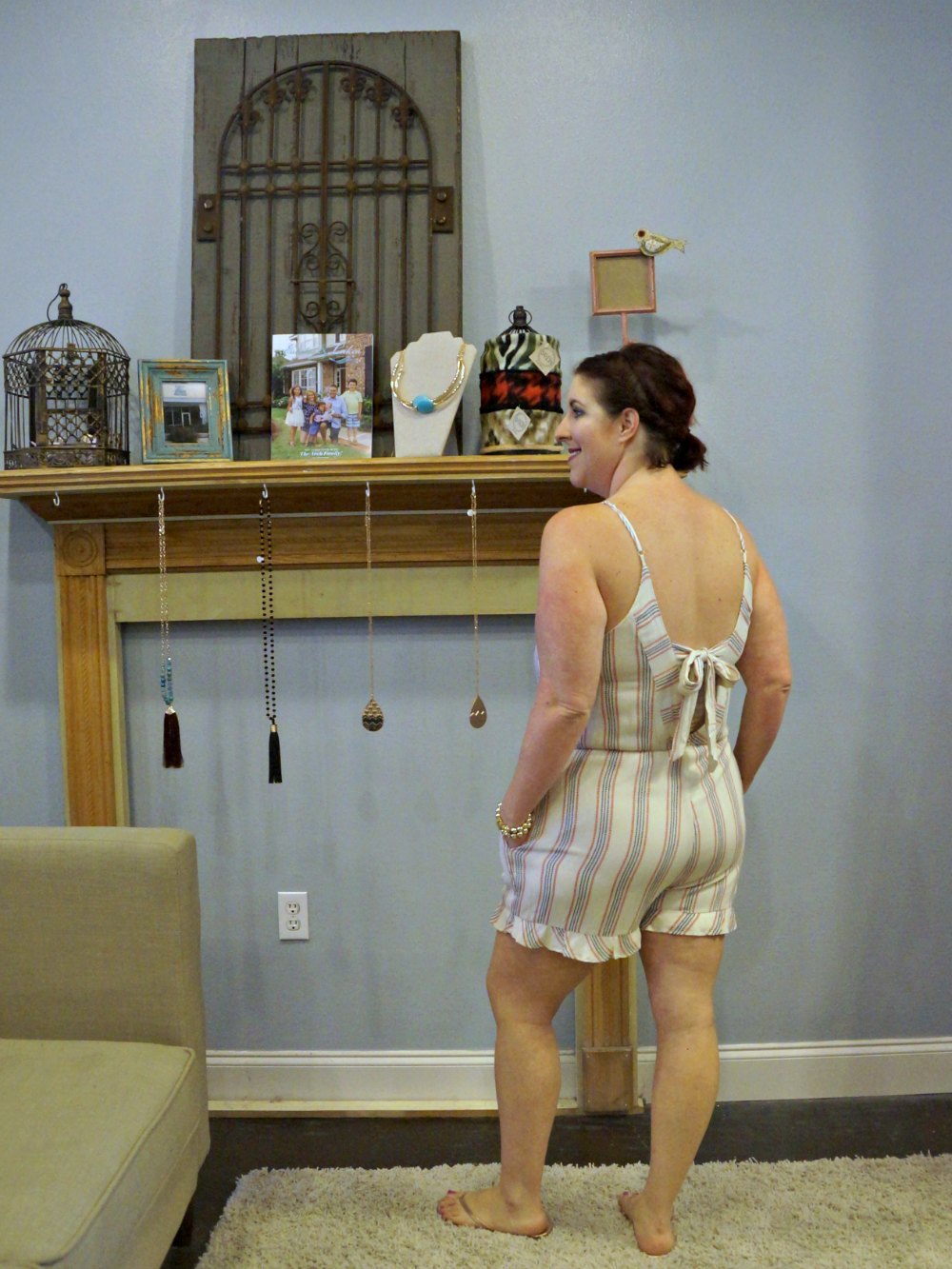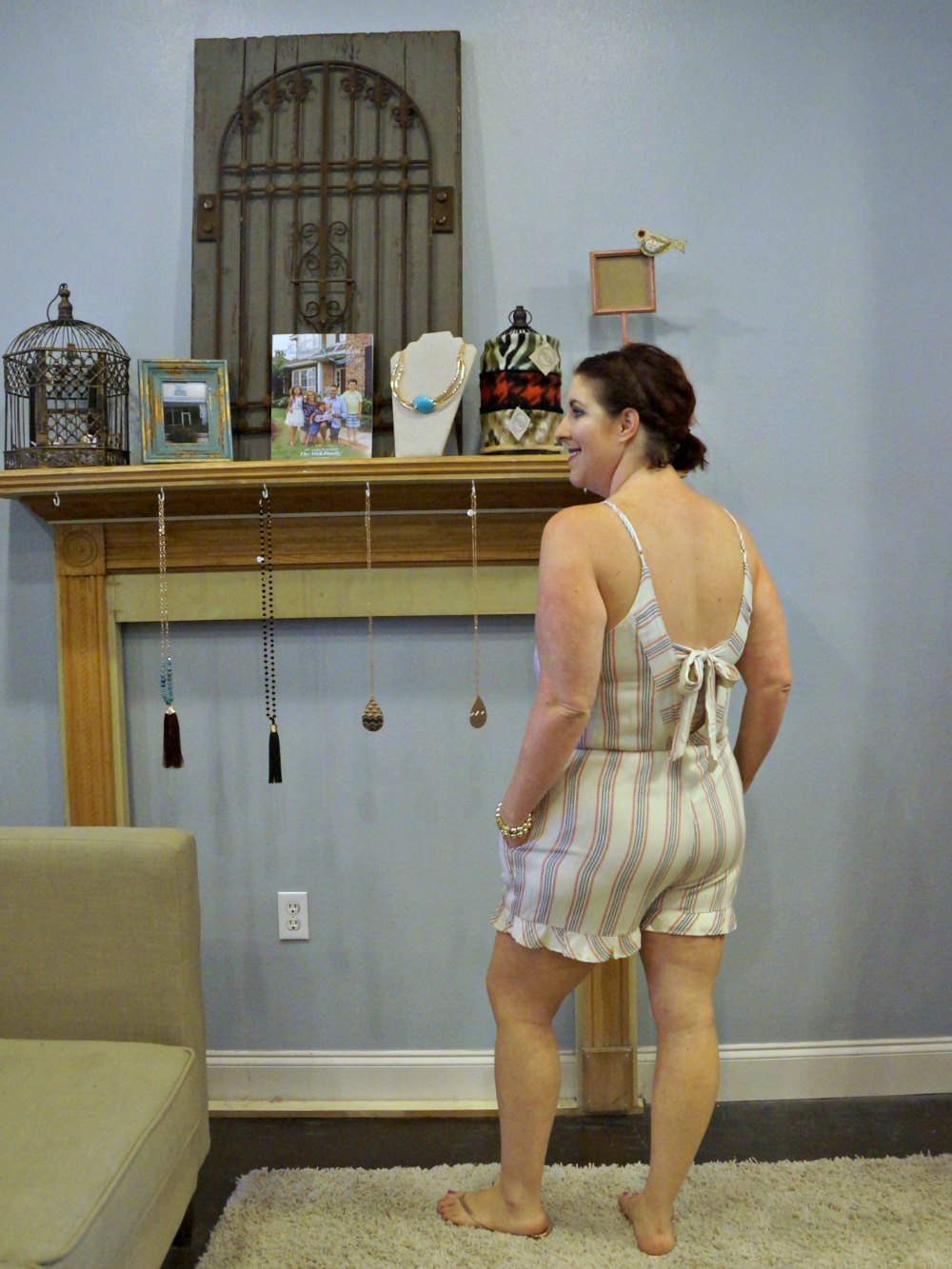 This romper was the first thing I pulled off the shelf when we went in for the fitting.  It was comfortable and easy to wear and it had a lining which I loved.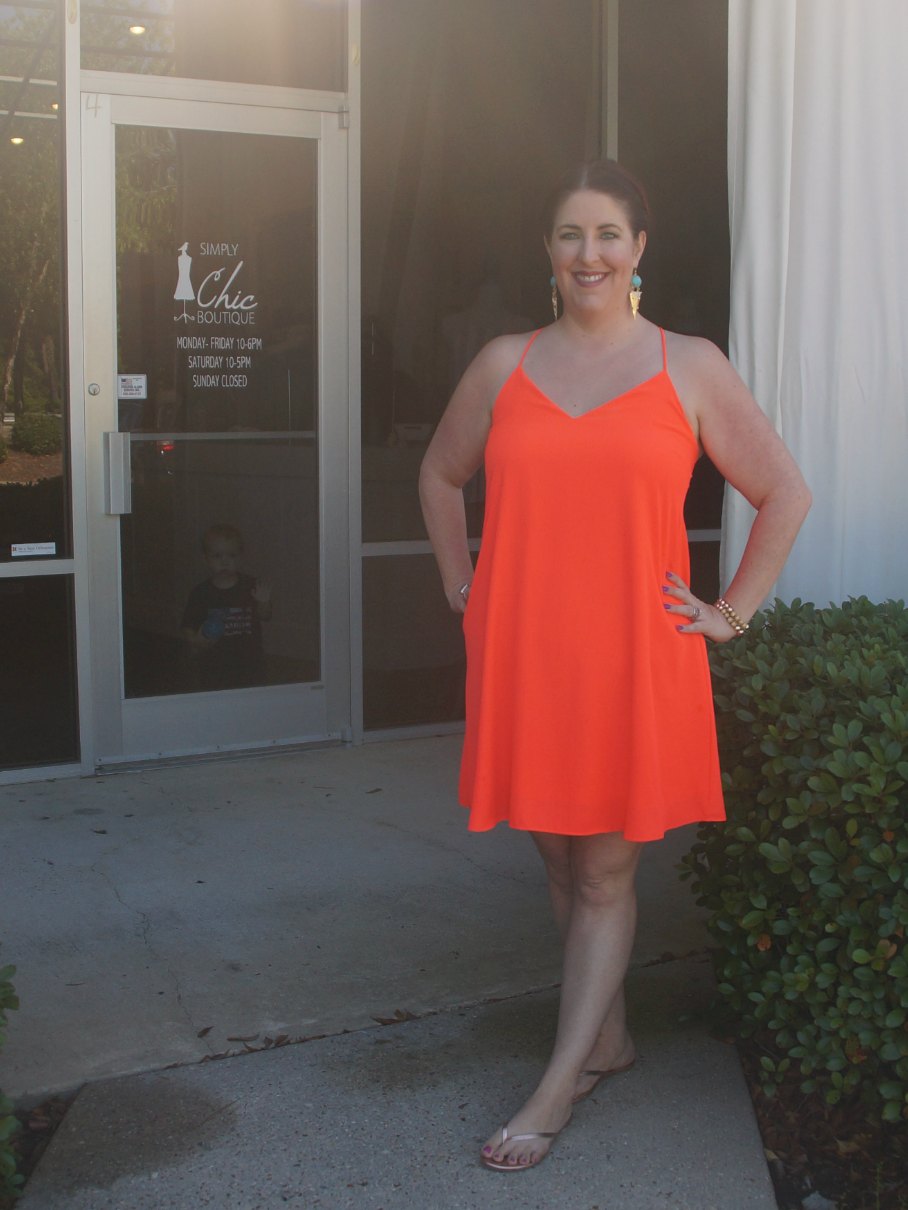 This dress caught my attention because it was so bright and fun. It looked orange at first but then I definitely saw hints on pink in it too. It paired perfectly with these turquoise earrings that I just couldn't resist. The fit was also very flattering and it was also lined.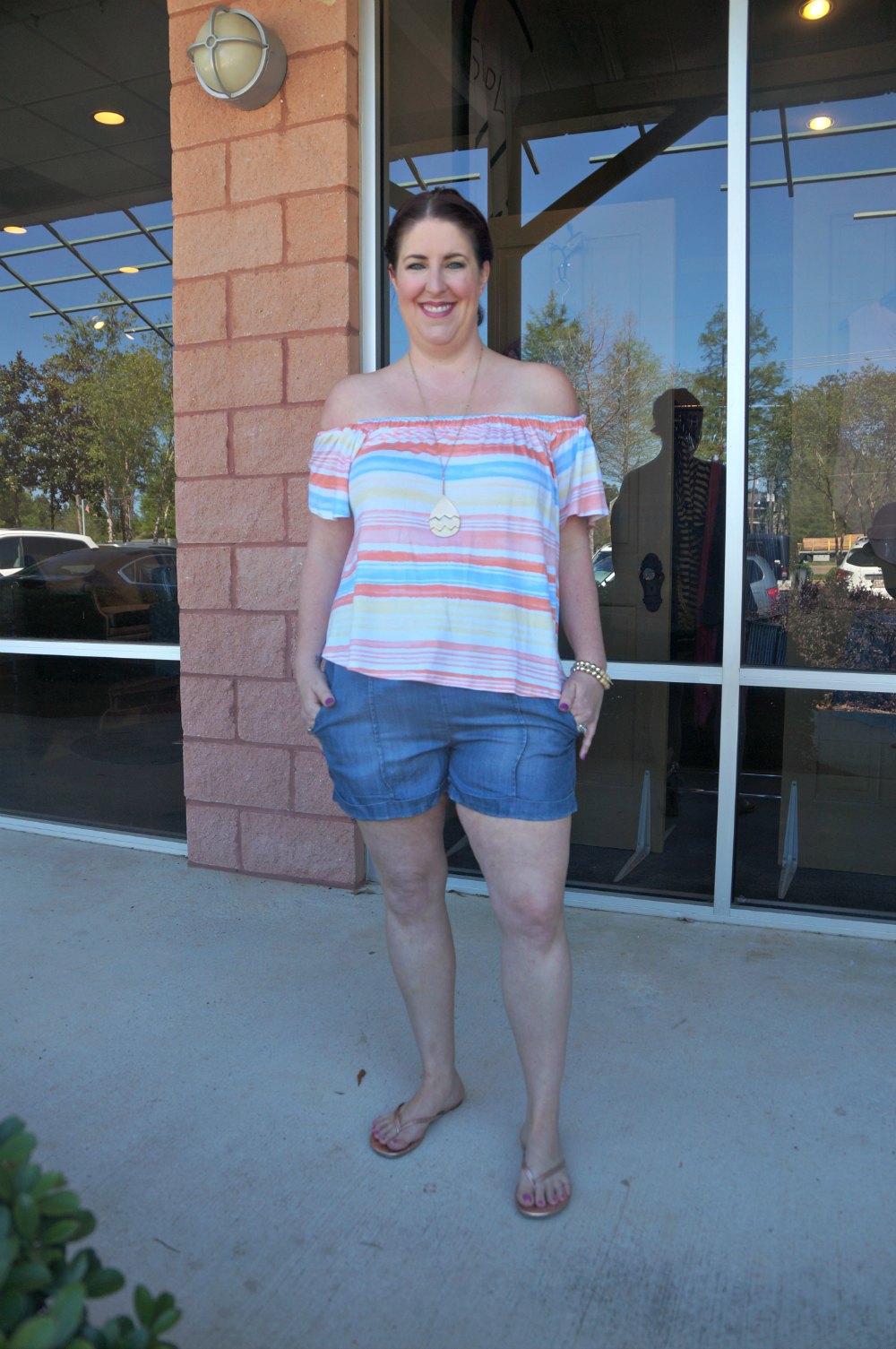 If you have been shopping anywhere recently you know that off the shoulder tops and jean shorts are all on trend.  This shirt was made out of a cotton knit and would be easy to wear on a hot day.  It paired perfectly with these drawstring denim shorts that were so soft they felt a little like butter.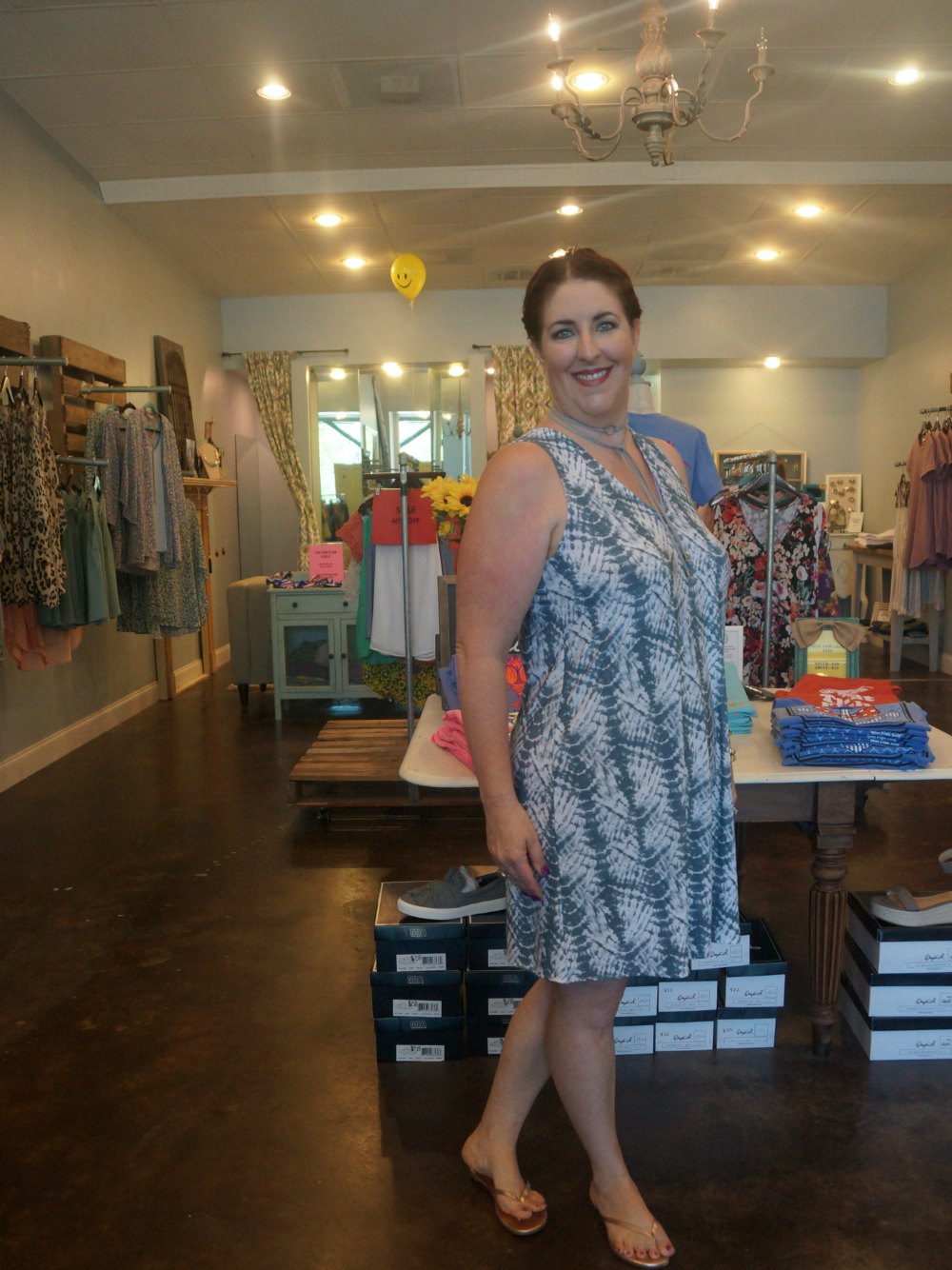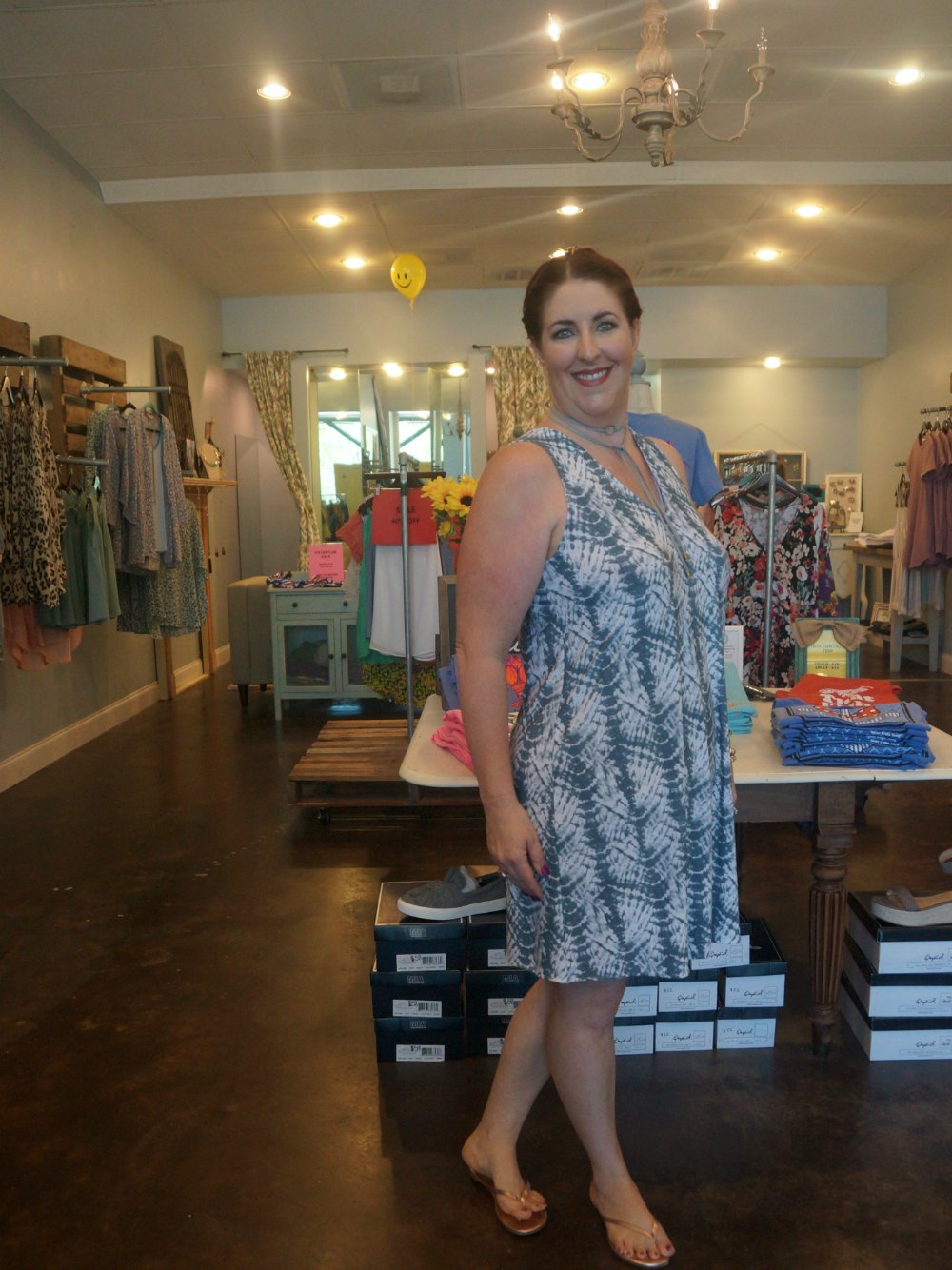 This dress ended up being my absolute favorite thing I put on. The fabric was soft and comfortable while the pattern was fun and flirty. It was mostly gray but had hints of pink. It would be the perfect dress for a festival and easy to wear all summer long. If you are looking to invest in a piece that would be versatile until the fall this would be it!
Simply Chic Boutique was a little treasure we found in Mandeville and hope that you will pass by and tell them we sent you. They will meet your needs for festivals and so much more. Especially if you are looking for a last minute Easter dress this would be the place to go. Also, an added little bonus. . . they ship!
Have a lovely Easter weekend and an even better spring. Check back closer to the end of the month for our What to Wear for Family Pictures!