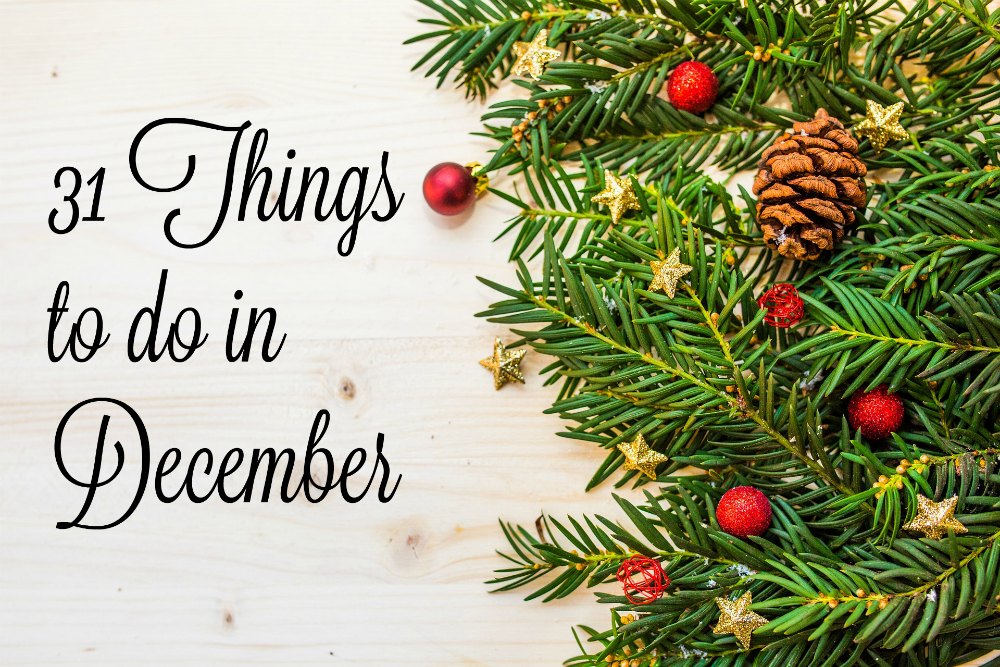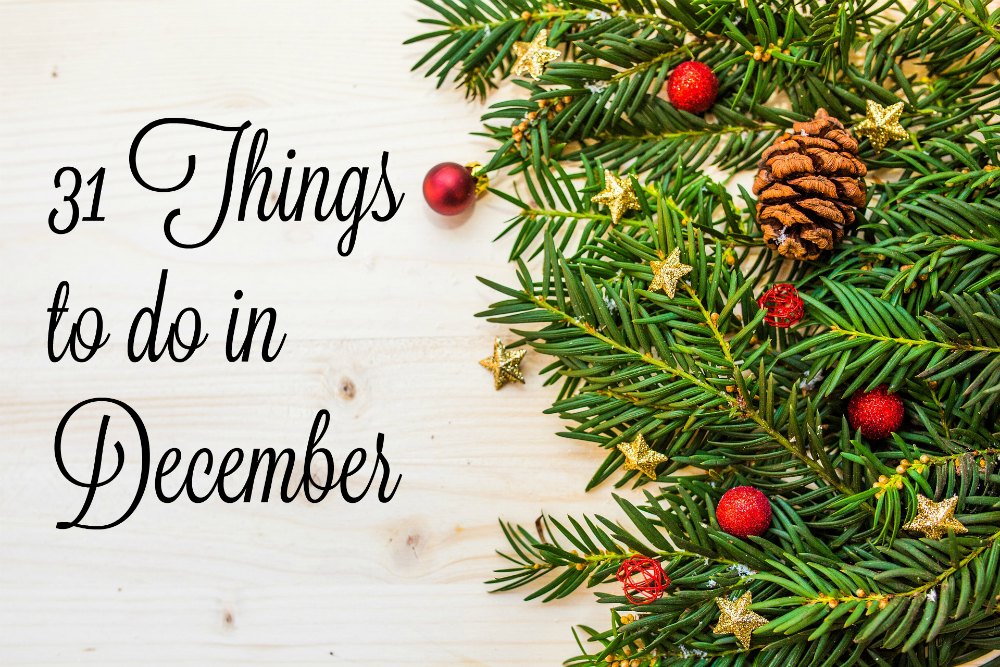 It's a fun month and there's tons to do, so if you don't like what we suggest for a given day, please go ahead and check out the calendar or our Holiday Events Guide which is jam-packed. As always, the number represents the date. Free events will be marked.
Go pick up a gift for someone you love. Do it by shopping LOCAL. Not sure where to start? Check out our Shop Local Gift Guide for 2016.
Hammond's Annual Christmas parade is tonight! Hosted by the Hammond rotary, this event is in its 58th year. FREE.
Deck the Rails is happening at the Covington Trailhead from 10AM-Noon. The event features children's activities and lighting of the trailhead.
Go get your picture taken with Santa! Slidell and Hammond shopping malls have Santa in residence and ready to take a picture.
Check out the holiday movie at the Loranger Library. They'll be showing Elf starting at 5PM. Don't feel like driving? Cuddle up with a big blanket and watch one at home. FREE.
It's Family Holiday Night at the Folsom Library. Particpants will read holiday books, drink hot chocolate, and make ornaments. FREE.
Tonight Lacombe will the hosting their Polar Express Storytime. Sugar cookies and hot chocolate will be served while kids enjoy the movie. This classic movie begins at 6PM. FREE
Slidell Library is the place to be for the Family Dance Party. Best for children ages 0-5 but fun for all, this half hour program gets kids moving while reading fun stories. The shimmying and shaking begins at 6:30PM. FREE
Back in Slidell tonight for Christmas Under the Stars in Griffith Park. There's the life-size Christmas village, the Slidell nativity, the arrival of Mr. and Mrs. Claus, and the parade of trees! Event begins at 6PM.
This is such a fun day that it was difficult to pick just one event. Please see our holiday listing to see all the fun activities going on. That said, Winter on the Water in Old Mandeville is a delightful event. Featuring the arrival of Santa, the lighting of the Oaks, and a parade along the water. The festivities begin at 4PM.
Go see a show! You could take in the outdoor nativity production One Night in Bethlehem (FREE–more info here) which I hear is fantastic or if you're looking for something more secular, The Nutcracker presented by 30 by Ninety Theater looks like good fun for the whole family (more info and a link to ticket sales here).
Time to head back to Slidell Library for Milk and Bookies with Santa! Bring your camera so you can get that coveted picture!
Head to the Madisonville Library for their fun event Beary Merry Christmas with Santa. Bring your teddy bear or favorite stuff animal and have a visit with the big guy himself. Kids will listen to stories and do a craft.
The Bush Library is hosting a Christmas Ornament Make and Take. Stop by any time between noon and 8PM to create your own.
The Abita Library is hosting a Christmas Card Extravaganza. They have the supplies and envelopes–just bring your imagination. Stop by any time from 10AM-5PM.
This is the perfect night to go see some Christmas lights. There are plenty of fun displays around town, or you could go to one of the large paid displays that aren't too far away–Celebration in the Oaks in New Orleans or Harbor Lights in Gulfport.
Barnes and Noble in Mandeville is hosting Santa's Sleigh is on Its Way Storytime. Reading starts at 11AM and is followed by activities.
Abita is the place to be as they host their town Christmas Party Today. Santa rides around town on a fire truck. You can get a picture with him and have a little fun which the truck arrives at Town Hall at 1PM.
It's Maker Monday at the Mandeville Library. Bring your kiddos ages 8-11 and let them have fun creating something!
It's another fun day at the Mandeville Library. This time it's a puppet show and sleepover for your favorite stuffed friends. Bring your favorite stuffed friend for a puppet show and then tuck them in for a sleepover. Come pick them up the next morning.
This is a movie night. Both ends of the northshore are hosting a fun holiday movie event. The Hammond Library will be showing Polar Express at 6PM. At the Slidell Library they're hosting a drive-in movie event at 10AM. Kids will decorate cardboard cars and then take in a few short films.
Slidell Bayou Christmas Fest is still in full swing and now's the time to visit. They have children's activities, pictures, with Santa, light displays and hand-crafted gifts. It all happens in Heritage Park at 6PM.
Make a gingerbread house. All you need is some icing and gingerbread. You can bling out your house if you like by adding gum drops, candy canes, etc. This was one of my favorite activities as a kid!
Barnes and Noble is hosting a Christmas Eve Storytime. They'll be reading Olive, the Other Reindeer and The Night Before Christmas. Stories start at 11AM.
Stay home and relax! Listen to cheesy music, watch cheesy movies on TV, and eat something sweet (or if you're like my family, spaghetti).
Go ice skating! Both the Gulf Coast Coliseum and NOLA Christmas Fest offer the chance to go ice skating in the deep south.
Back to Barnes Noble for a Hanukkah Storytime! They'll be reading Shmelf the Hanukkah Elf and How Do Dinosaurs Say Happy Chanukkah? Story reading begins at 10:30AM.
Make a donation to charity. Your house might be feeling pretty full at this point in the year/season. Pack up the gently worn items you no longer use and donated them to your favorite charity. Not sure where to donate? Our contributor Kristin shares a few or her favorite thrift stores in this post.
South Slidell Library is hosting music and movement for young children this morning. Get in on the fun at 10:30AM.
Go for a long walk as a family. Northlake Nature Center, Neighborwoods, and the Trace are all great options for this.
Finish out a fun month with New Year's Storytime at Barnes and Noble. They'll be reading Hap-Pea All Year starting at 11AM.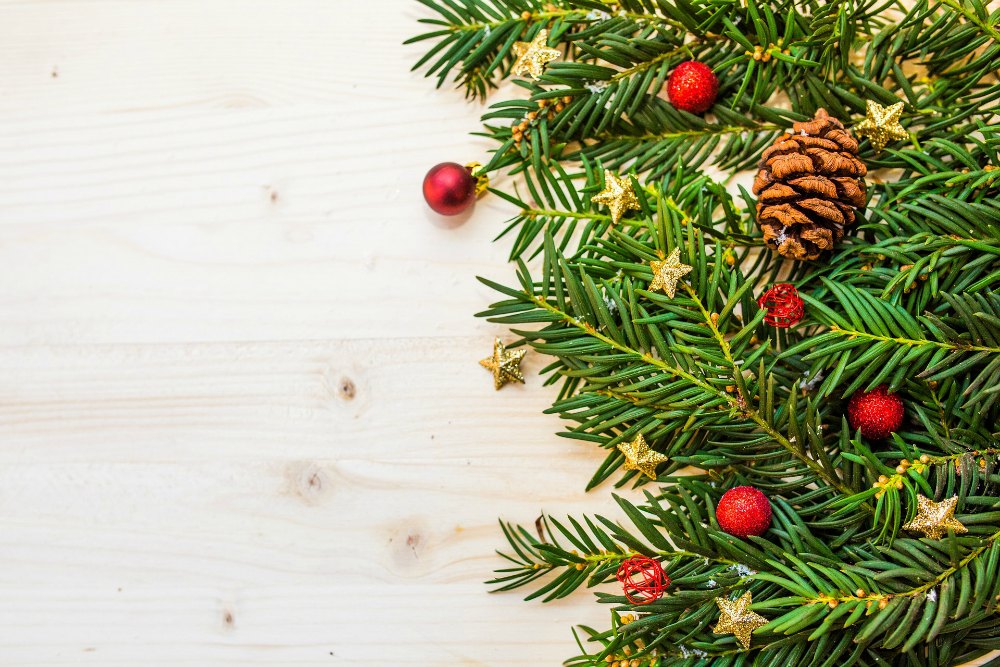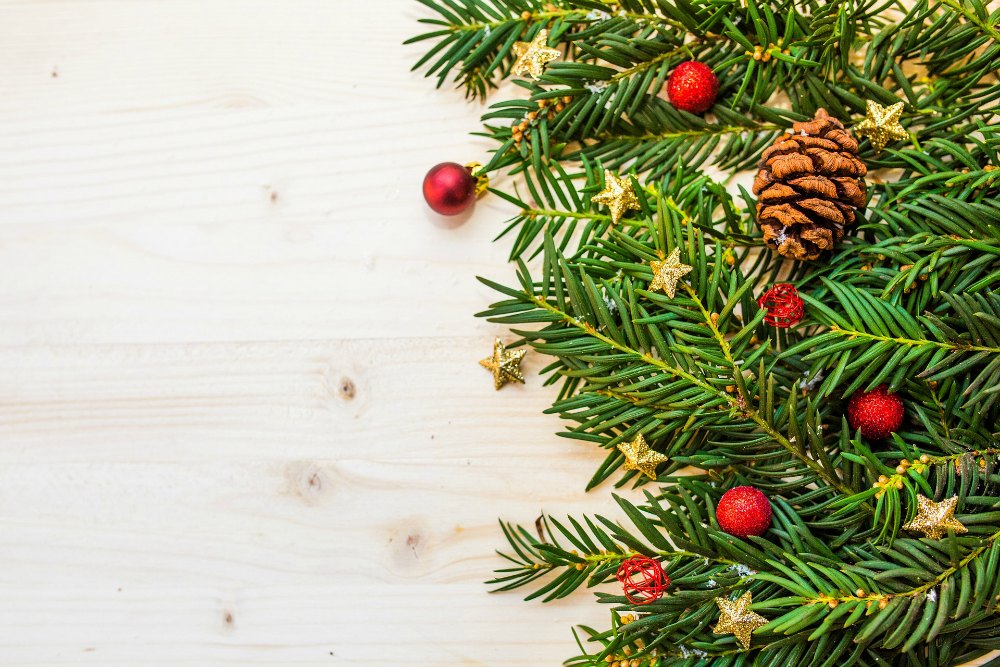 The following two tabs change content below.
Hi, I'm Katy. Mom to four sweet boys ages 10, 6, 6, and 5. It's a loud, messy, chaotic life. I love connecting with other parents and am so glad you stopped by today!