With Christmas behind us, business have set their sites on business again which means there are TONS of new places opening all over. Here are just a few that I've spotted on my drives around town.
Sticks-N-Bones Barbeque. 1770 Highway 59. South of I-12, in a small strip mall. A zillion years ago it was Boscos. Then it was something else. Now it's a BBQ place. My husband really liked it–especially the collard greens (I can't eat greens). I haven't tried it yet. You can see pictures of the food and check their hours on their Facebook page.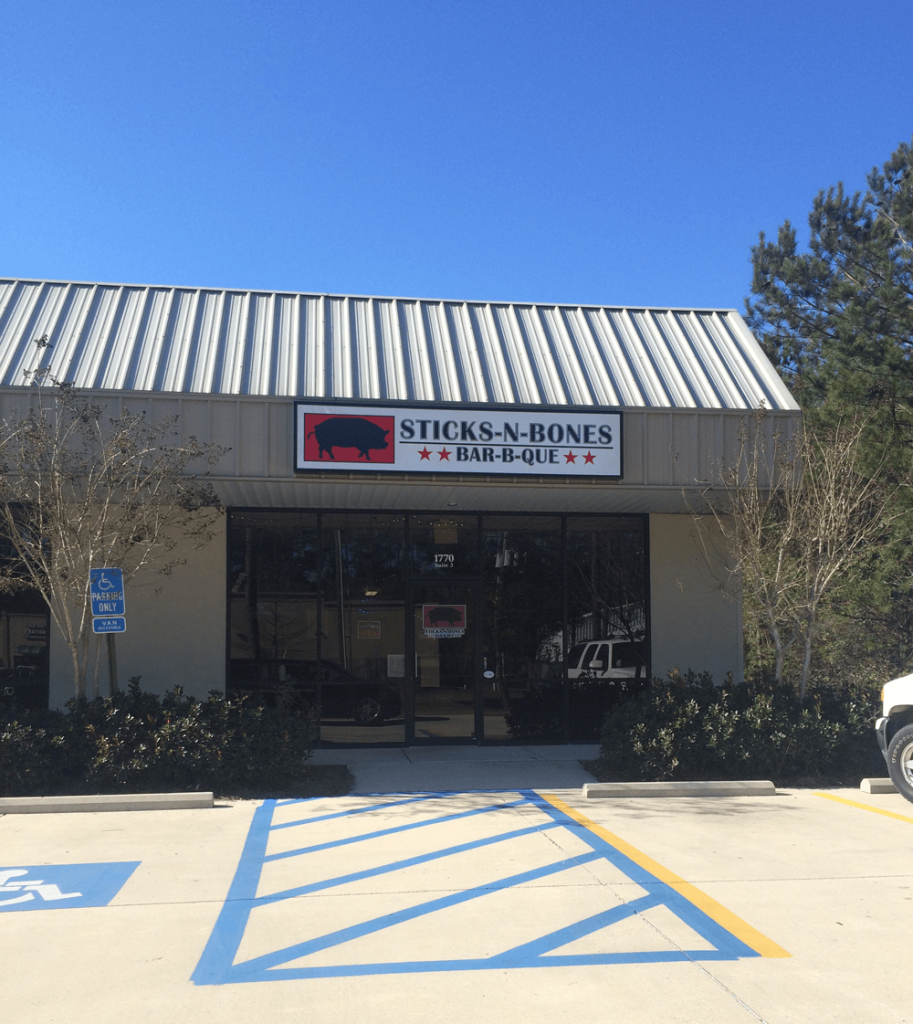 The Po Boy Company. Mandeville already has one, but it looks like a second location is going in the strip mall at 1660 Highway 59 in Mandeville. That's the same shopping strip as Donut King and TCBY. So far all I see is the sign. Let's hope they open up quick–I hear the po boys from there are great.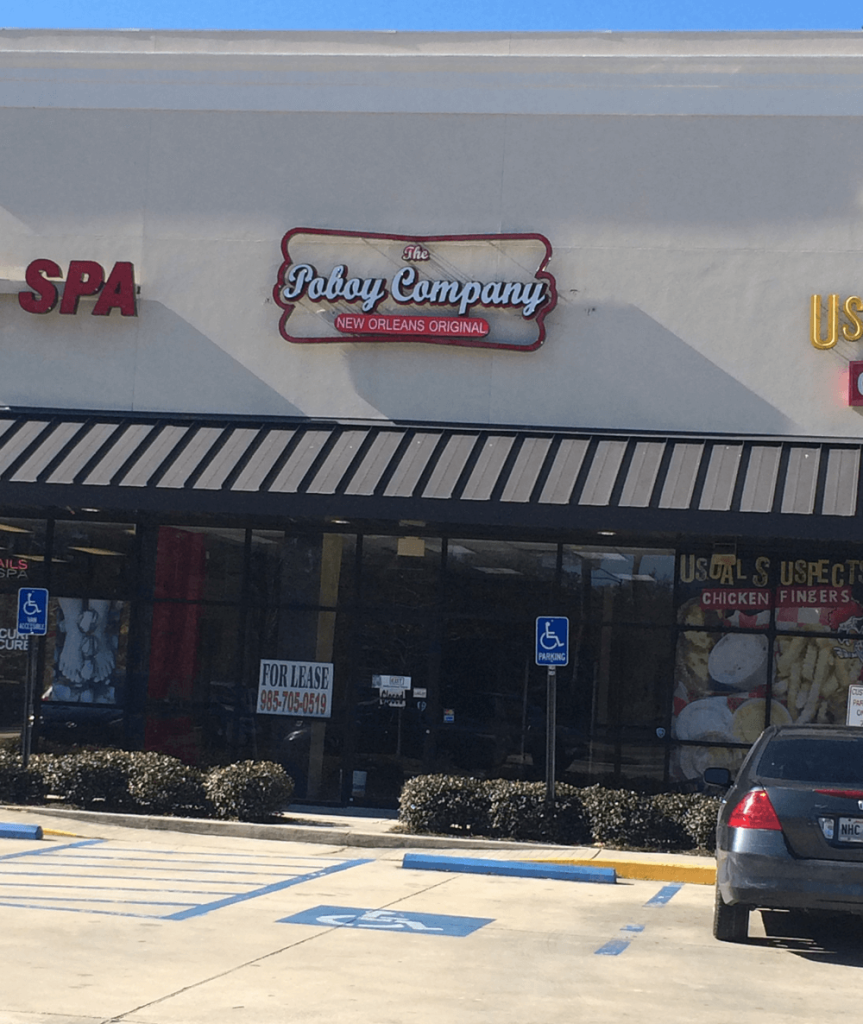 Go ahead and start drooling now. I'm excited that the Northshore appears to be getting a Nothing Bundt Cakes! I've heard these places are soooo tasty and I can't wait to find out for myself. It's next to Jimmy John's on Highway 190 in Covington. The official address is 1111 Greengate Drive.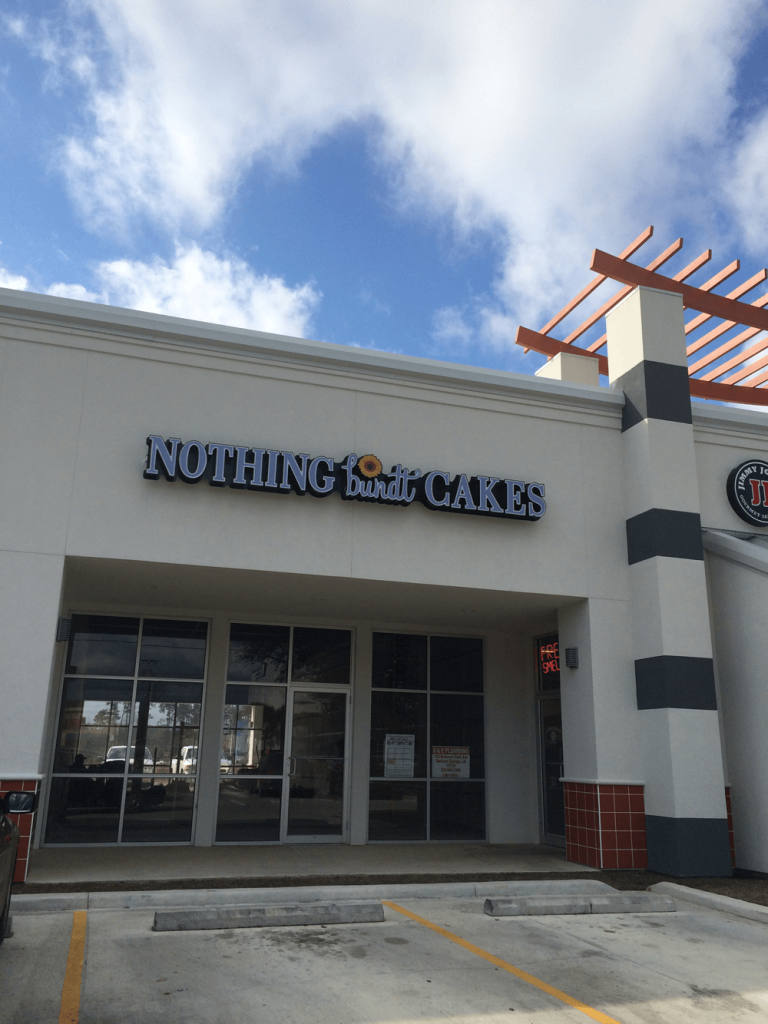 If you've been driving up and down 59 recently, you may have spotted this building going up and wondered what it was. Well, it's a Dollar General. I guess they've out-grown their current location and are moving up the road a bit. I hate when businesses do this because now they'll be a big empty space in their old location–I hope something good moves in there soon. UPDATE: I've been informed that this location will be a Dollar General Market. DG Markets carry more grocery items and produce.
And then there's this place. Very close to the Mandeville Trailhead there's a sign with a building sketch. A little investigating reveals that this is supposed to be the new site for something called Lafitte Street Station. Sketches indicate it will be an open-air market with closed shops as well, but no official plans have been submitted to the city so a lot could change before then. Looks like a good-looking building–I hope they're able to make a go of it! You can keep up with this project on their Facebook page.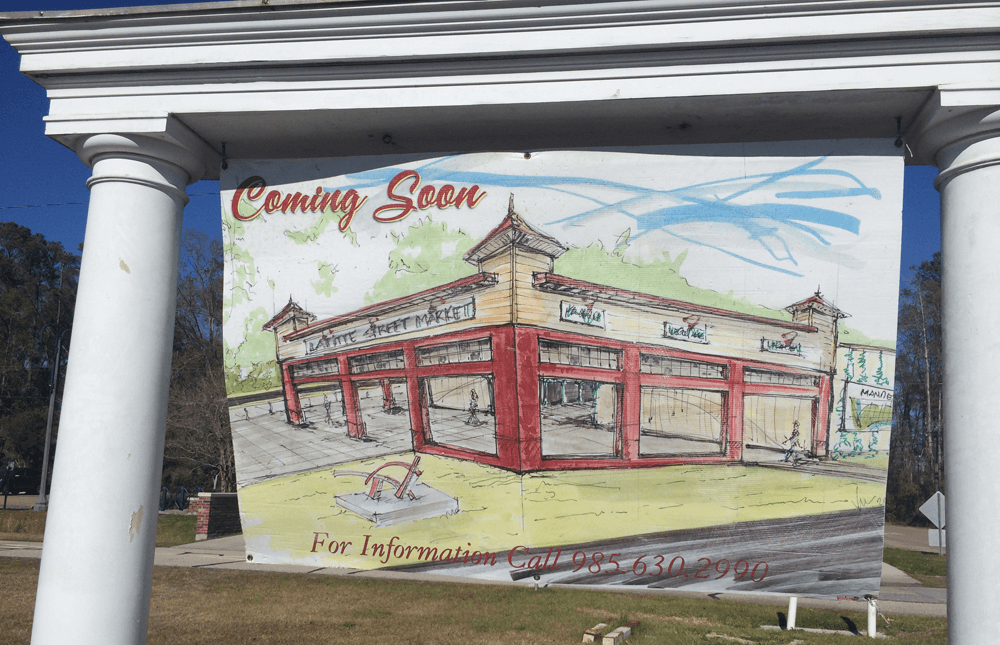 The following two tabs change content below.
Hi, I'm Katy. Mom to four sweet boys ages 10, 6, 6, and 5. It's a loud, messy, chaotic life. I love connecting with other parents and am so glad you stopped by today!