Maybe you've already spotted one. Maybe not. But now you'll probably be on the look out for them! A couple of local women have decided to add St. Tammany to the growing list of communities creating kindness rocks.
What are kindness rocks? Kindness rocks are decorated rocks that include inspirational messages or that jut make you smile. Individuals paint these rocks and then leave them all over the parish in the hopes of bringing a smile to someone else's face.
I had a chance to chat with Jennifer Zenuch, one of the women moderating the facebook group St Tammany Parish Rocks and ask her a little bit about the project. Here's what she had to say: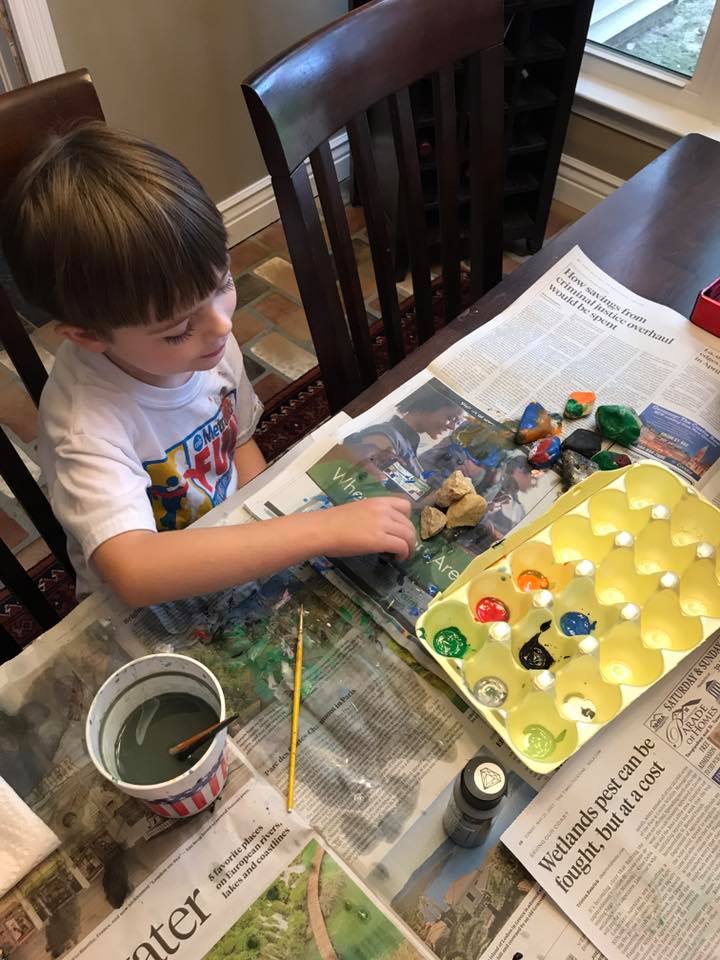 Northshore Parent: So tell me how you learned about the project.
Jennifer: Through Instagram. Several of my running friends in Texas and Florida were posting pictures of painted rocks they were finding while out running. So I did some hashtag research and found that people are painting rocks and hiding them all over the country. I thought it was really cool how it was bringing communities together. It was such a fun, creative outlet that gets people outside.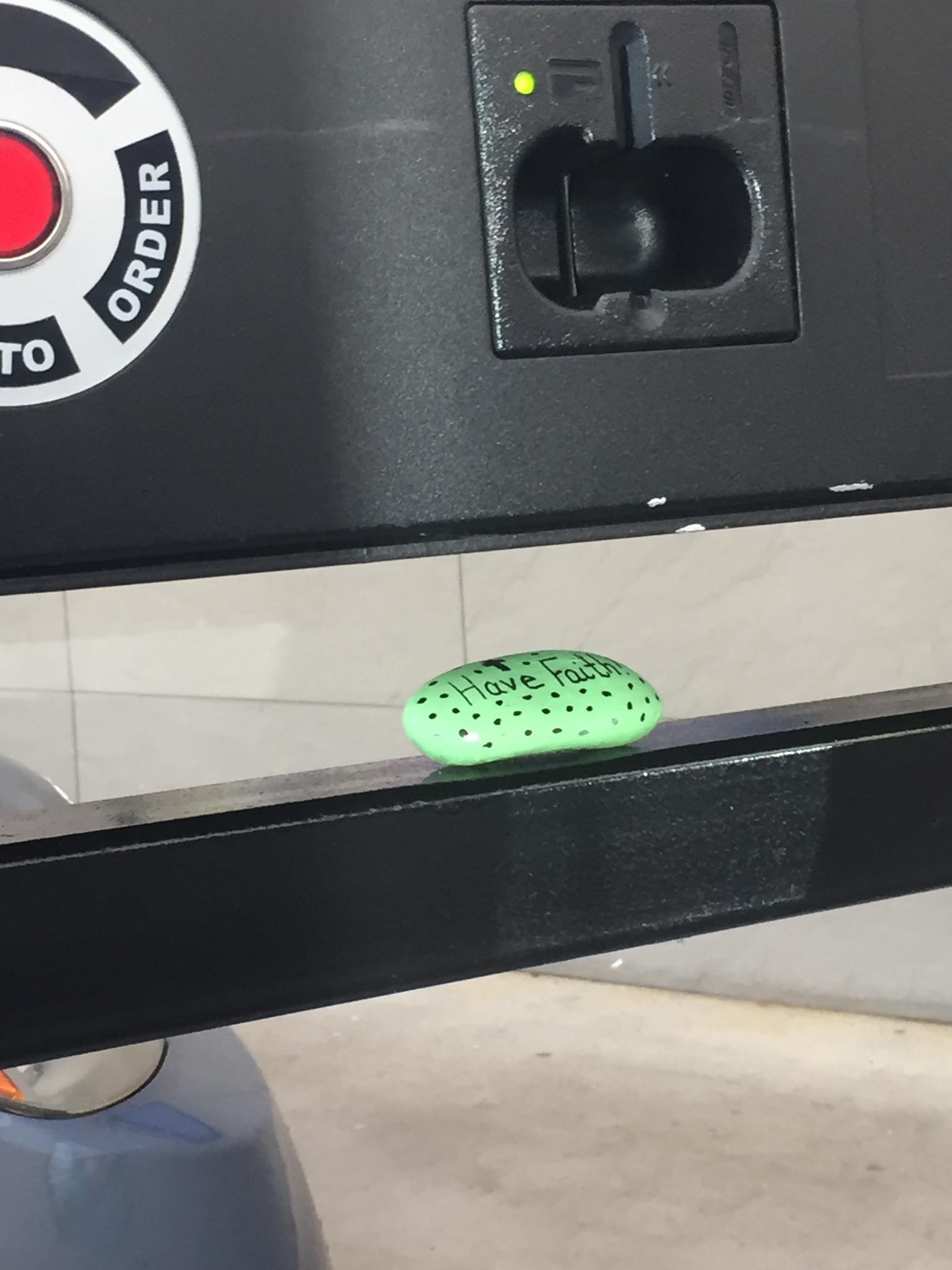 Northshore Parent: How many rocks have y'all painted so far?
Jennifer: Almost 20. My son "paints" then much faster than I do. I'm a little more into detail work. 
Northshore Parent: How can people get involved?
Jennifer: There's a Facebook page for the rocks that people can join and there's an instagram account as well. In addition, we're using the hashtag #STPRocks. Anyone can create a rock and leave it for someone else to find.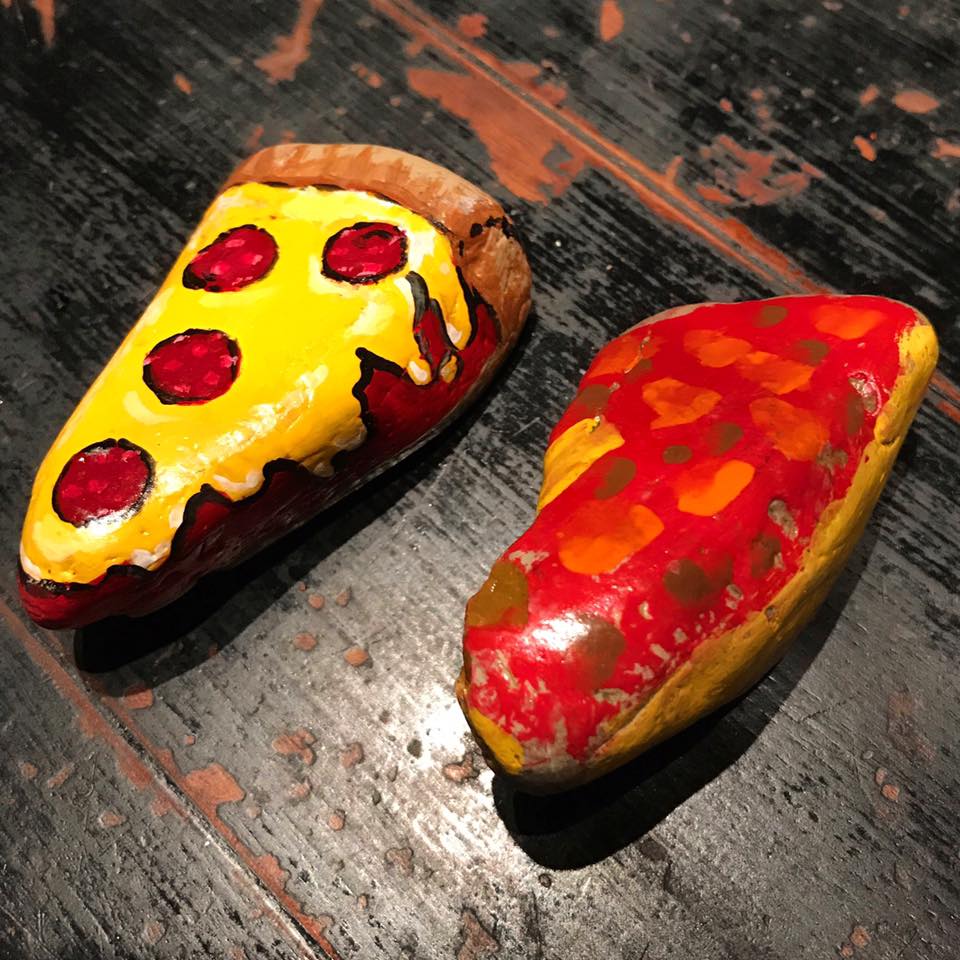 The following two tabs change content below.
Hi, I'm Katy. Mom to four sweet boys ages 10, 6, 6, and 5. It's a loud, messy, chaotic life. I love connecting with other parents and am so glad you stopped by today!