December in New Orleans is full of events vying for your attention and money so it is completely understandable if you are having difficulty choosing what events to go to. Allow me to help you cut through all of the holiday music and get right to the chase: you should just go ahead and see the Acro-Cats Meowy Christmas Show.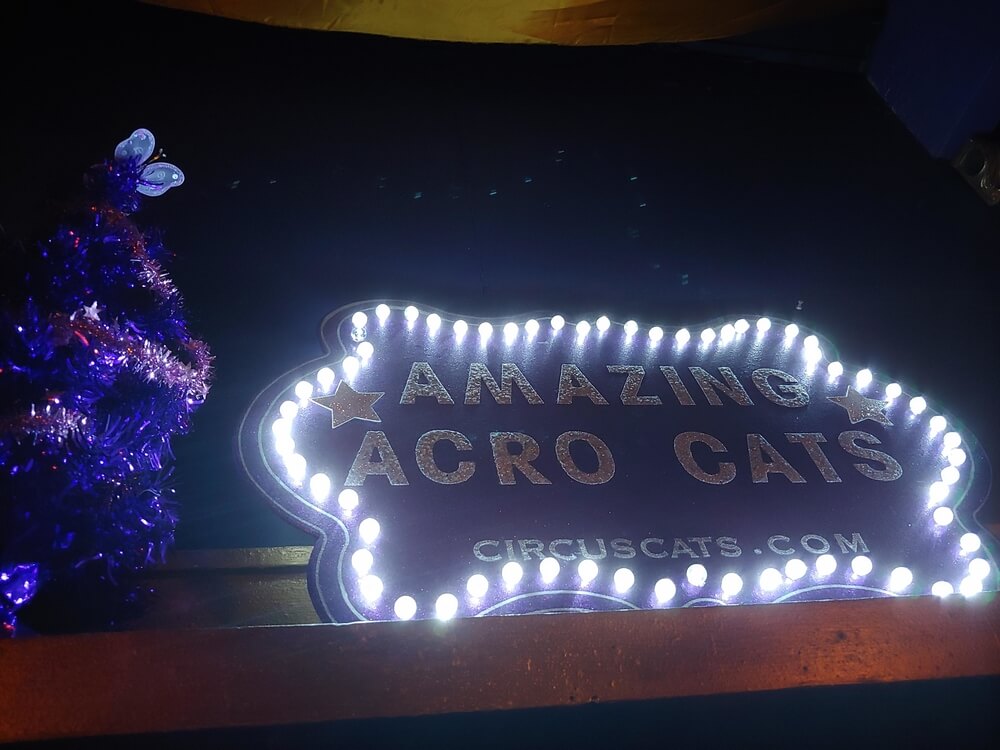 Anyone who has ever attempted to get a cat to do what they want them to do knows very well that this is a mostly foolish notion that is bound for failure. This has not stopped Samantha Martin, the founder of Acro-Cats, who has the patience of a kindergarten teacher and the furr-vent belief that cats, if properly motivated, are willing to do what you want them to do. Her secret? Treats, patience, and more treats.
The show itself is a great combination of the talents of her cats–yes, they all belong to her–and Ms. Martin's own amazing talent for training animals of all kinds. That might explain why there are not just cats in the show but several other exotic-ish animals. She loves them all, great and small.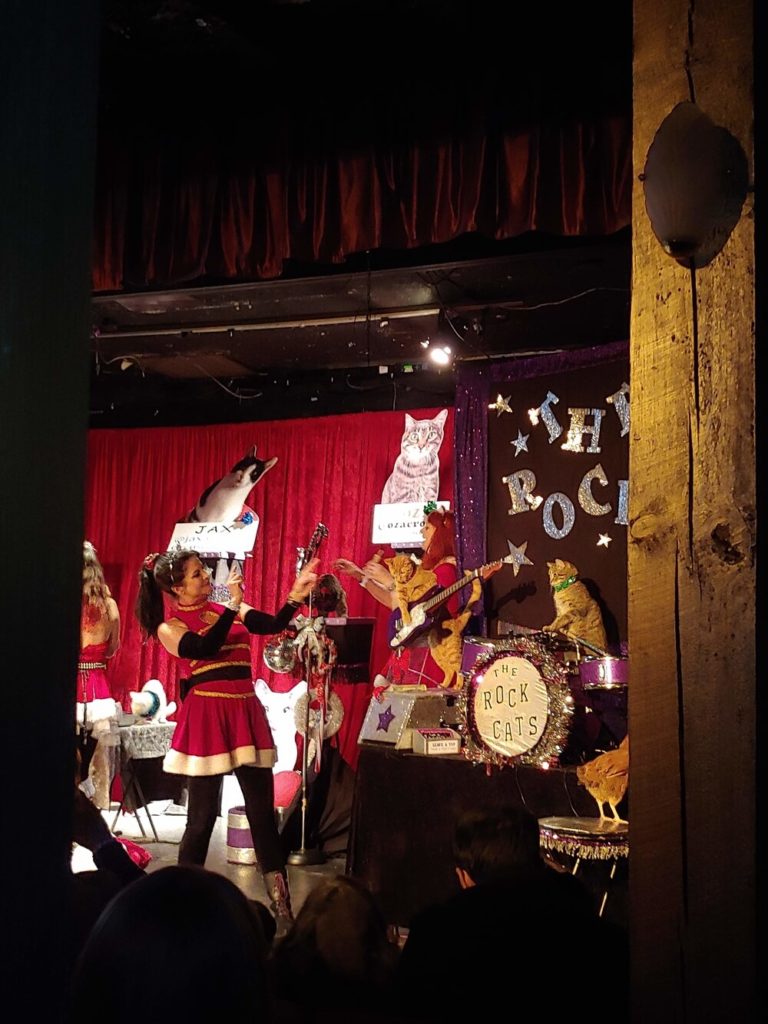 So what is the show? Despite being in a theater attached to a bar (because, hey, it's New Orleans), it is definitely G-rated although there is some humor that the adults will appreciate and adult beverages are available. The cats perform all sorts of tricks including jumping through hoops and dinging bells with the grand finale of a performance of the Rock Cats Band.
Our kids, aged 8 and 6, loved the entire thing–especially when the cats did not do what was asked of them (which was pretty often). The sound track and sound effects were spot on as well. My 8-year-old cracked up every time the random "Yeah!" sound come out of no where. My husband appreciated the Careless Whisper saxophone solo.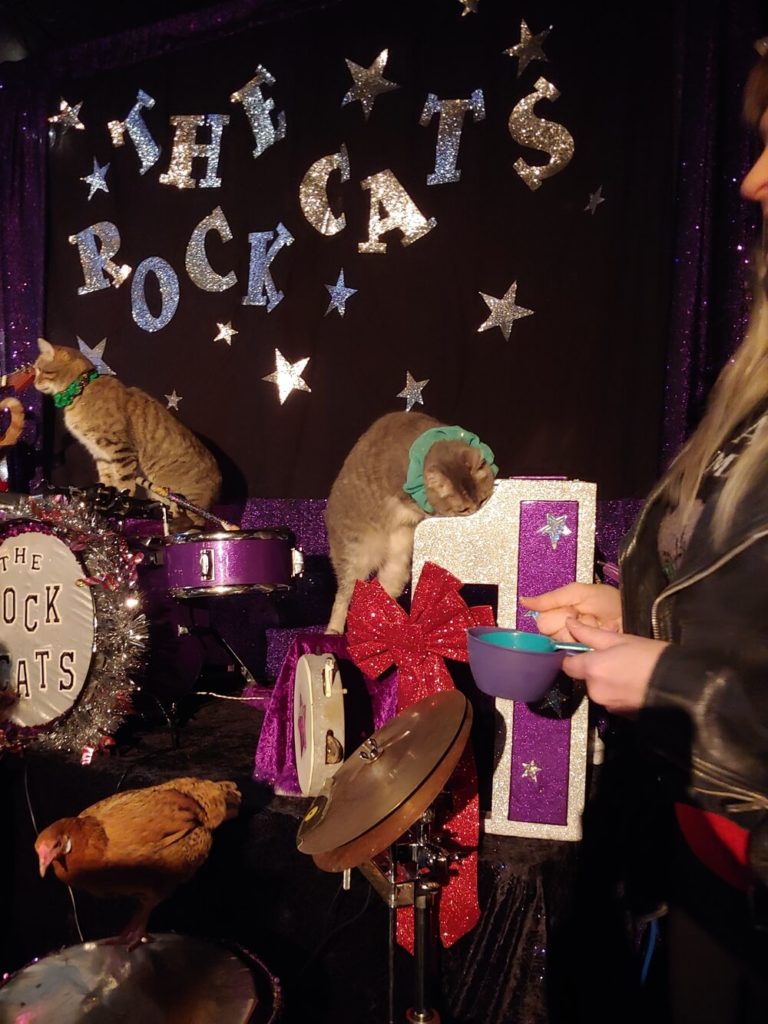 Ms. Martin also uses the show to evangelize for cat rescue and adoption – several of the cats in the show come from the Jefferson SPCA–and for accepting cats just the way they are. She practices what she preaches and the result is a great show that the kids will enjoy and an afternoon well-spent.
Know Before You Go:
The Acro-Cats will be playing at the Allways Lounge and Theatre on St. Claude Avenue in New Orleans December 6th through December 21st.  Click here for tickets. A portion of the proceeds go to Jefferson SPCA.
The theatre is pretty small but seating is open so get there early for the best seats. You may want to splurge on the seats in the front and the front floor seating as they really do offer the best view.
There are numerous options for grabbing a quick bite with the kids before heading over including the St. Roch Market which has a variety of options inside.
The following two tabs change content below.