So your child is getting older. Maybe they're taking an interest in things like music, sports, and art. Maybe they're starting to find friends with whom they are spending more time. Either way, their bodies are developing and changing. One of the biggest changes that's occurring with your child is their oral development. By the time your child is in the later grades of elementary school, they've likely lost many of their baby teeth and are seeing their permanent teeth grow in, a process which usually begins from age six and can continue through age twelve.
These ages when your child begins developing their permanent teeth and are becoming more active are absolutely critical in their development of healthy dental habits. Here are three ways to help your child develop the habits that they need for a happy and healthy dental future.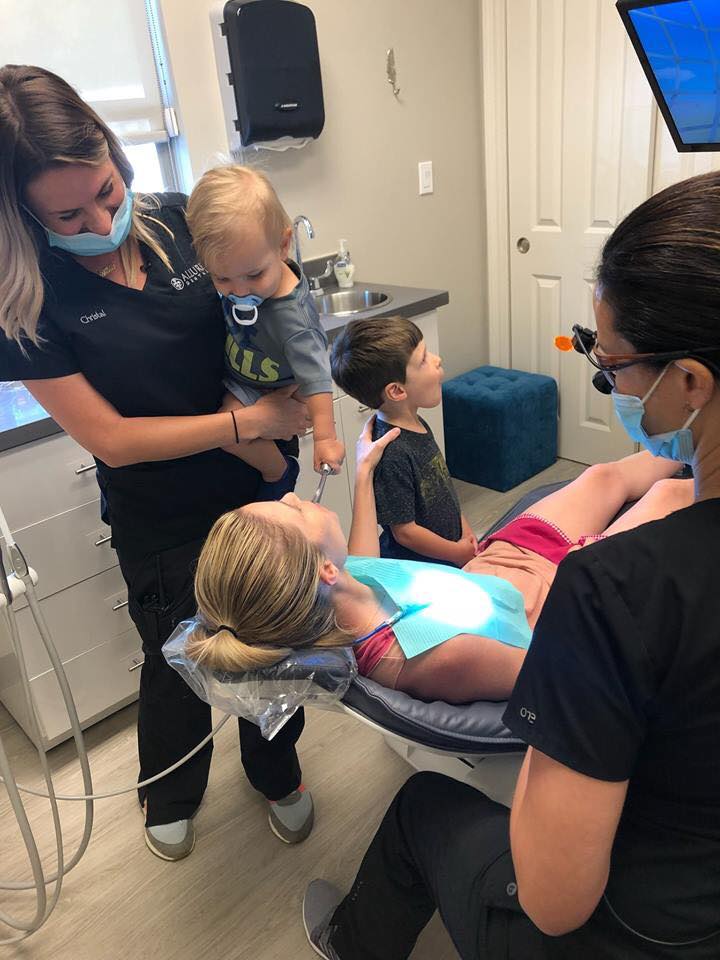 Wear a Mouthguard
If your child plays sports of any kind, it's a good idea to get them a mouthguard to use. Even if your child is not playing contact sports like football or wrestling, mouthguards are still highly recommended. Children playing sports like tennis, basketball, or soccer can still be bumped by people or objects in the mouth, potentially hurting the alignment of their teeth.
Mouthguards are very accessible for a wide range of styles and prices. If buying a custom fit mouthguard from a dentist (the ideal option) isn't an option for you, invest in a good quality mouthguard available at most sports equipment stores. These mouthguards come with instructions for fitting and use. Also, be sure that the mouthguard that you buy is sport-appropriate as different sports may require different mouthguards.
It's likely that your child may push back against the use of a mouthguard. Something that may help to change their mind is that most professional athletes use mouthguards, from tennis players like Milos Raonic to basketball players like Stephen Curry.
Even mouthguards are only a precaution and, in the rare case of a dental emergency, be sure to have a dentist that you can call in the case that teeth are knocked into misalignment or even out completely.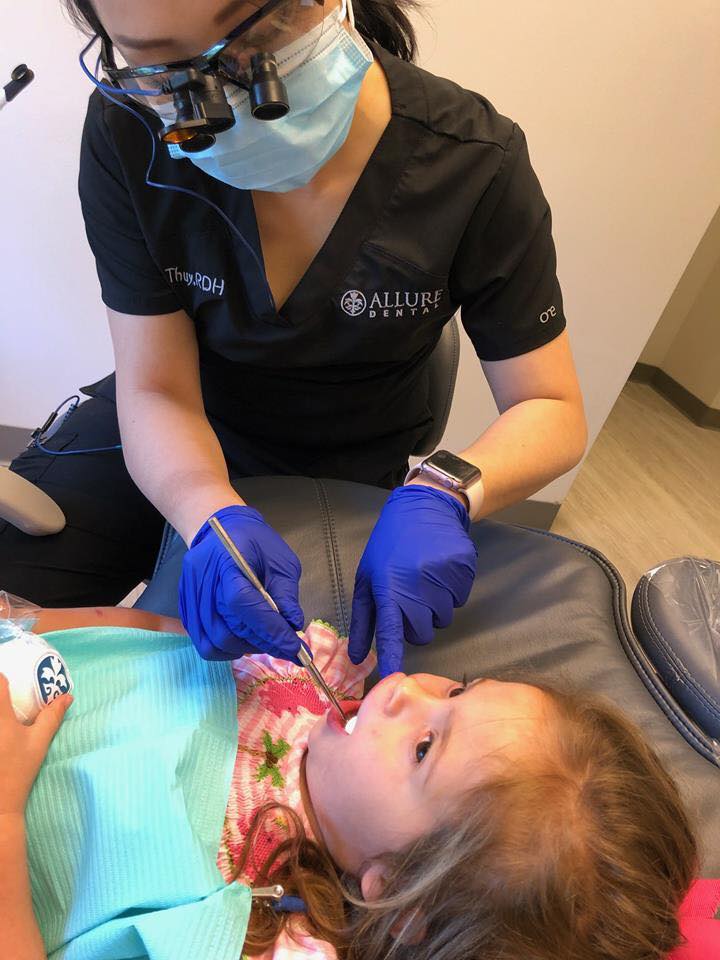 Help Them Meet Their Dentist
Is your child afraid of the dentist? Is that fear causing problems at the dentist's office? One of the best ways to help to address this fear is by letting your child meet their dentist before their next treatment. Call your local dentist office to set up a time where your child can meet their dentist or one of the dental hygienists to talk about metformin who the dentist is and what they do. Many fears come from confusion as to who the dentist is and what they do. Most dentists are willing to speak to their young patients about who they are and the procedures that your child may need to help them become more comfortable in the examination chair.
If you need an office where your child can meet a dentist, Dr. Daniela Eversgerd of Allure Dental in Mandeville is more than willing to help your child learn more about the dentist and proper dental care. Dr. Eversgerd specializes in helping her young patients feel comfortable in the chair and has many office amenities to help those patients enjoy their time there.
A child is less likely to fear a visit to a dentist that they already trust so building that trust is key in helping your child put their fears to rest. While it might take a little of your time to either go to a dentist's office early before an appointment or set up an entirely separate appointment, that time is an important investment in the future health and happiness of your child.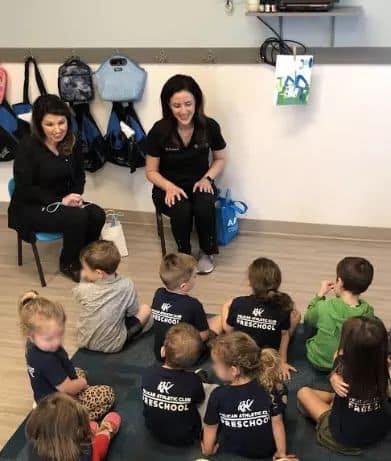 Make Brushing Fun
As your child has gotten older, odds are that their sugar consumption has increased. With that increase in dietary sugar and growth of their permanent teeth, it's even more important than ever to help your child develop good dental hygiene habits. Of all of the good dental hygiene habits to develop, brushing and flossing regularly are the most important.
Dentists recommend brushing twice a day (morning and night) as well as flossing once a day (night). These habits help to greatly reduce the risk of oral health problems like tooth decay and gum disease.
While brushing and flossing is incredibly important to the health of your child, odds are that your child may not necessarily understand that. Forgetting or even outright refusing to brush and floss isn't uncommon for children, so it's up to you to be a voice of reason.
You can keep your kids on track by brushing together. To make brushing fun, try listening to music as you brush. Dentists recommend brushing for two minutes a session and that can be timed with a fun song. Flossing isn't as easy of a habit to develop and sometimes you might just have to make it work.
This article was written in conjunction with Project Smile, a community project by Dr. Daniela Eversgerd of Allure Dental in Mandeville to raise awareness of dental health and educate the greater New Orleans community on dental health.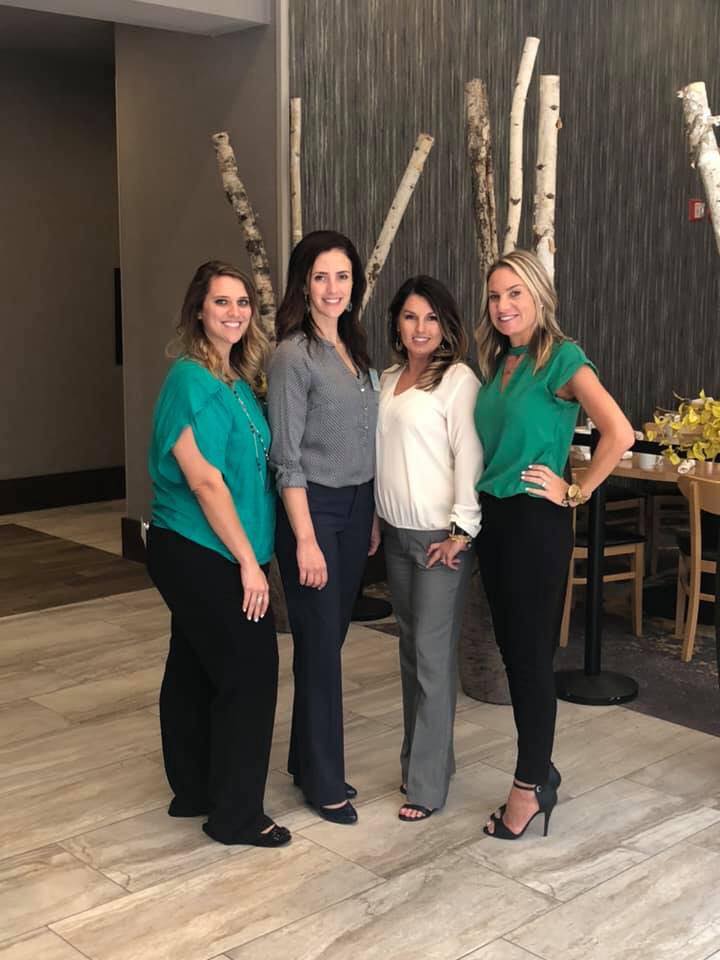 To learn more about Project Smile click: (https://www.alluredentalhealth.com/why-allure/project-smile/)
To schedule an appointment with Dr. Eversgerd click:
(https://www.alluredentalhealth.com/contact/)
Allure Dental
1901 Hwy 190 Suite 14
Mandeville, LA 70448
The following two tabs change content below.