In a short time we've gone from very few Thai choices to ton. And while I KNOW pho is everyone's favorite, I'm here to tell you about a delicious Thai dish that might have flown under your radar: Pineapple Fried Rice at Sawasdee. This dish is SO GOOD. The perfect combination of sweet and savory and the mixed in cashews add a nutty undercurrent. It's a full meal on one plate.
As for Sawasdee itself, it provides a quiet elegant atmosphere, but they're okay if you bring your kids inside. The servers do a great job as well. It's located off of Highway 22 in Mandeville in the same shopping center as Once Upon a Child and the Home Education Center.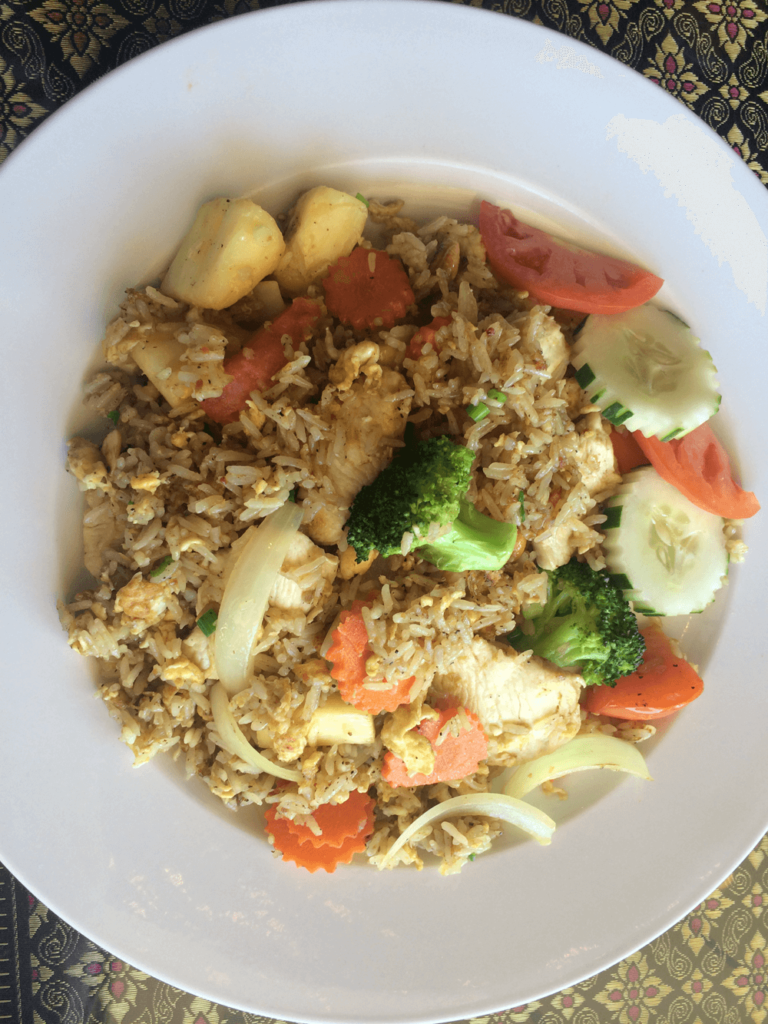 The following two tabs change content below.
Hi, I'm Katy. Mom to four sweet boys ages 10, 6, 6, and 5. It's a loud, messy, chaotic life. I love connecting with other parents and am so glad you stopped by today!