Vacations at the beach should be a relaxing time that you get to spend with your family, but if your family is anything like mine, planning the actual trip can be pretty stressful. I have learned that when you have three small kids, a quick trip to the beach is just as nice as a long one. My family and I usually stay three days and that seems to be the perfect amount of time for us. During these quick trips, I usually prefer to stay at a hotel rather than a condo. Here's why. . .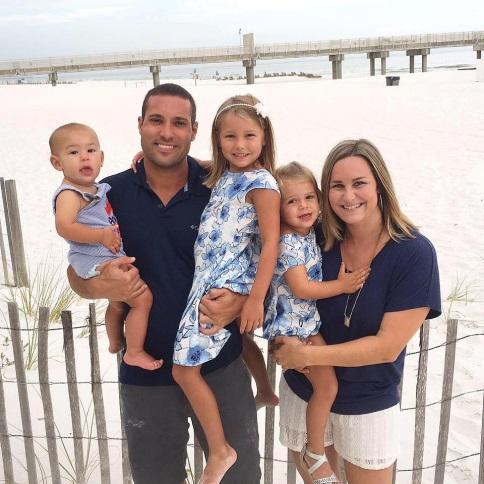 No Grocery Run
My kids don't want to go to the grocery store when we first arrive at the beach. By packing lots of snacks and sandwiches, we are able to eat breakfast at the hotel, snack for lunch and then go out to dinner for the last meal of the day. By then the kids are exhausted and starving so naturally they will eat whatever we decide. (Also, now when we stay anywhere my kids automatically assume breakfast is included and are devastated when they don't see the lavish spread they are used to. Who knew this was such a big deal to kids?)
No Extra Fees
No extra cleaning or additional fees on the room. It's all included! Sometimes you may find a reasonably priced condo to rent nightly but once all the additional fees are added on the price becomes outrageous. With hotels, what you see is what you get. Obviously you still pay taxes on the room but it is better than playing 4+ fees.
Less to Pack
I like not having to pack a ton of towels. I know that may sound silly but it's one less thing I have to remember, and who doesn't like fresh towels when they get out of the pool.
Staff is on Site
If you have a problem, someone can address it immediately. Very rarely do I have an issue when staying at the hotels below, but the few times I have, the front desk employees have gone above and beyond to help us.
Our Preferred Hotels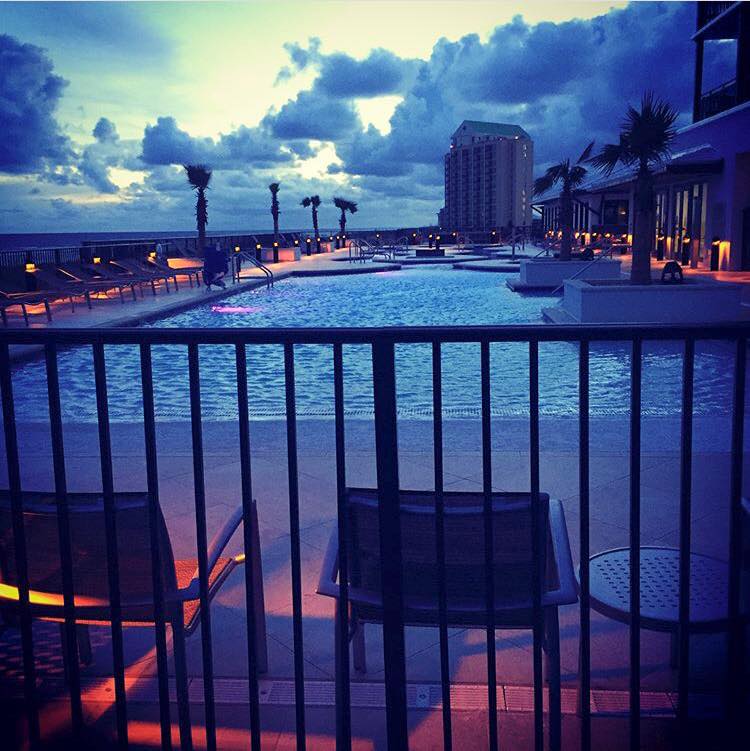 This hotel is my favorite. It is brand new and beautifully decorated. Depending on the room you book, it can feel like the hotel actually has two separate bedrooms. One area has the bed/beds then between it comes the closet and mini fridge area, bathroom and then on the opposite wall a sofa which also converts into a sofa bed. We loved this pool/lazy river as well! If you want to become parent of the year, let your kids do the lazy river at night while the pool lights change colors. My kids had the best time! They also have a wonderful indoor pool which comes in handy on rainy days or when you feel like you have just had enough sun. The water and sand in Navarre beach are also nicer than Gulf Shores.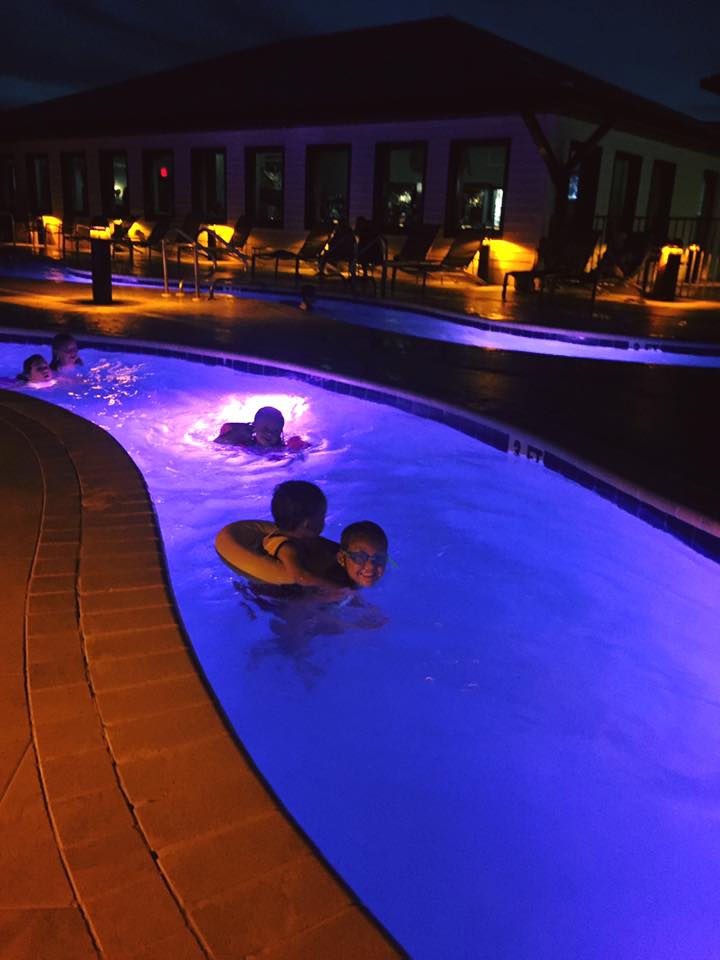 This next hotel is one of my kids' favorites. Who doesn't love bunk beds on vacation?! I also like how this hotel room feels like a two bedroom because of the way it is setup. The kids can have their own little private nook. Speaking of kids, the staff here is fantastic. There are designated times for "kid events" throughout the day where staff members will play fun outdoor games with the children and hand out freeze pops, etc. My kids thoroughly enjoyed this part! They also have a beautiful open concept upstairs where you can enjoy your complimentary breakfast eating on the balcony or gazing out to the ocean through the floor to ceiling windows.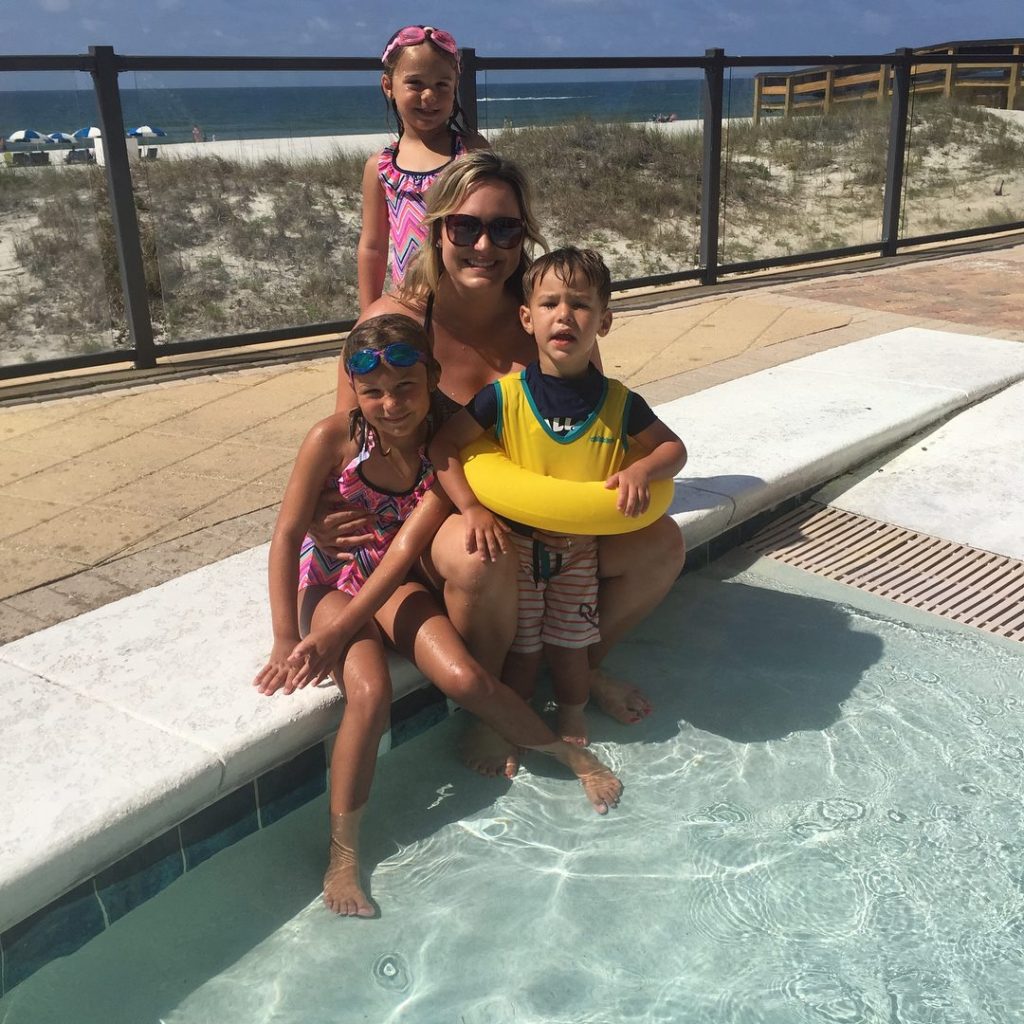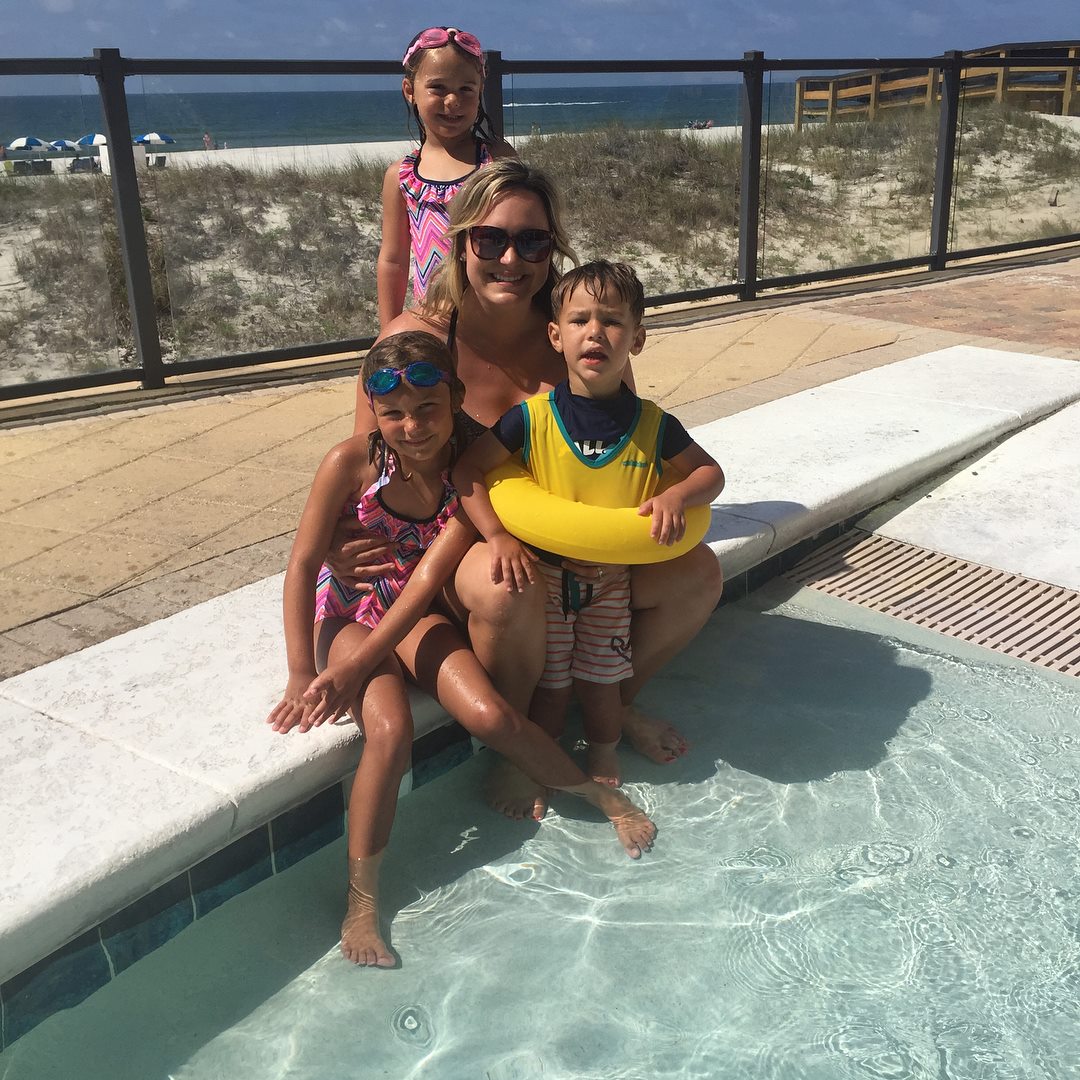 I like this hotel because it has three different pools. One of them is a splash pad so if you have a toddler, this may be the hotel for you! It is always nice to be able to sit poolside and watch your child play when you may not be in the mood to get in. I also like that this hotel has an outdoor bar that you can order drinks from. Last but not least, the rooms are clean, spacious, and affordable. They have the bunk bed options for the kids as well which is always a bonus in my family!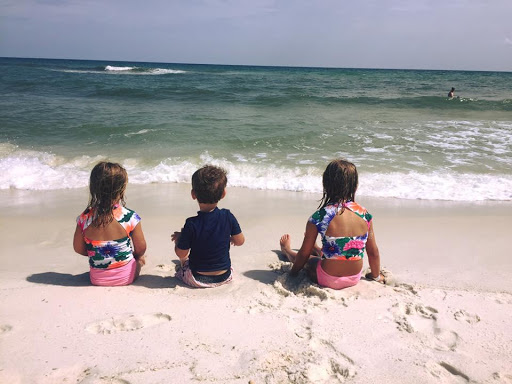 The best part about all of these hotels is that they are all about three to four hours away!
Bonus Tip
One other tip I try to follow is that traveling Monday-Thursday will always be cheaper than trying to go during the weekend. If your job allows it, go during the week, it is cheaper and usually less crowded so it pays off!


The following two tabs change content below.