If you're like me, and wish you had a boat to enjoy on the river during these hot summer days, you may want to contact Louisiana Tours and Adventures to set up a day to go on a river cruise. My family and I had the pleasure of going on a tour and boat ride with Captain Mike Jones from Louisiana Tours and Adventures and we had a blast.
We met at Fairview State Park, and took a cruise down the Tchefuncte River. It was a wonderful opportunity to learn lots of history about the local community and wildlife, while cooling off in the river. Our captain made sure the kids were included and given the full hands-on experience. We got to see tons of wildlife, and even stopped at several places where the locals hang out. The kids had ample time to get on and off the boat during the tour, where they were given a chance to do a rope swing , lily pad, and even climb onto a small dock with another swing that allows you to hang on it and drop into the water.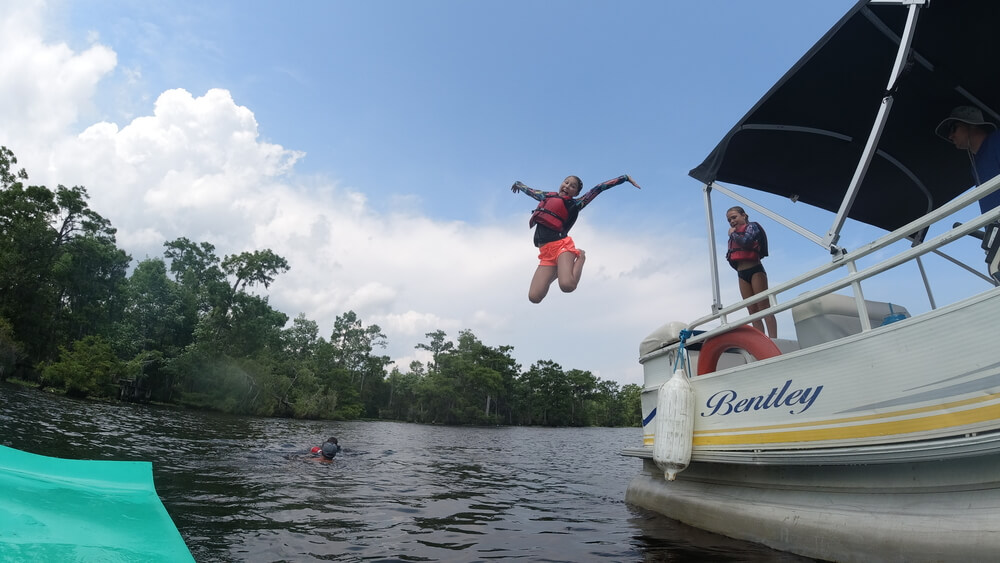 During the tour, Captain Mike made sure to give us the background information on several places we saw on the Tchefuncte River. You can tell how knowledgeable he is, and how much he genuinely enjoys being on his boat in the river. All the locals know him, and are always happy to see him as he cruises on his boat. My little ones loved using his binoculars to see different wildlife, and he never missed an opportunity to point out the unique creatures that were all around us. He was very engaging, and the kids loved being his co-captains.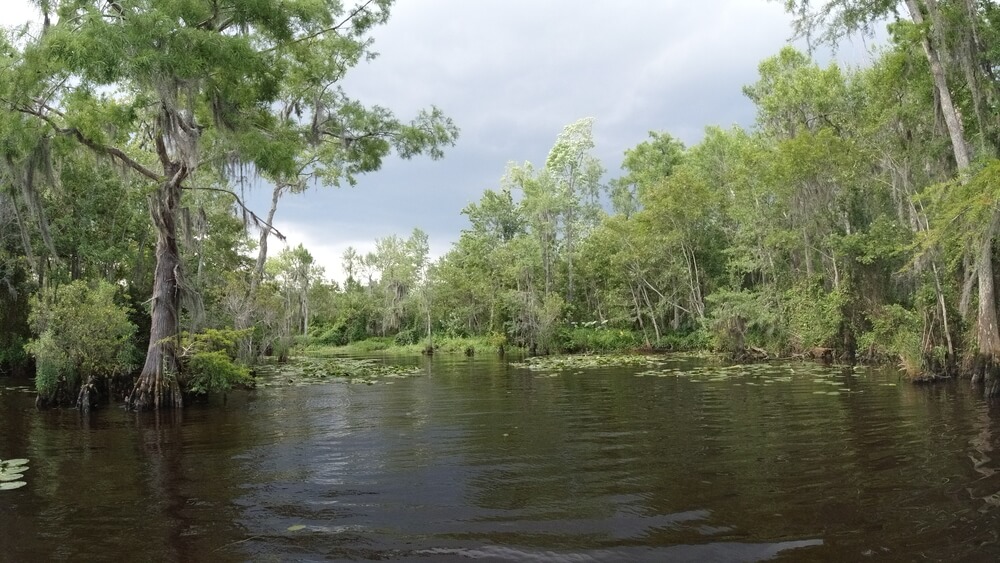 My favorite part of the day was hanging on the rope swings and jumping into the water. Even as an adult, I couldn't resist using the swing ! My kids really liked lounging on the lily pad, as well as jumping on and off of it. Captain Mike was very easy going and let us do everything at our own pace, even offering to stop and get us food and drinks at the local hotspots along the river. Most importantly, I felt safe with him as our driver and guide. He made us feel comfortable, and the entire experience was very enjoyable. We will definitely be back!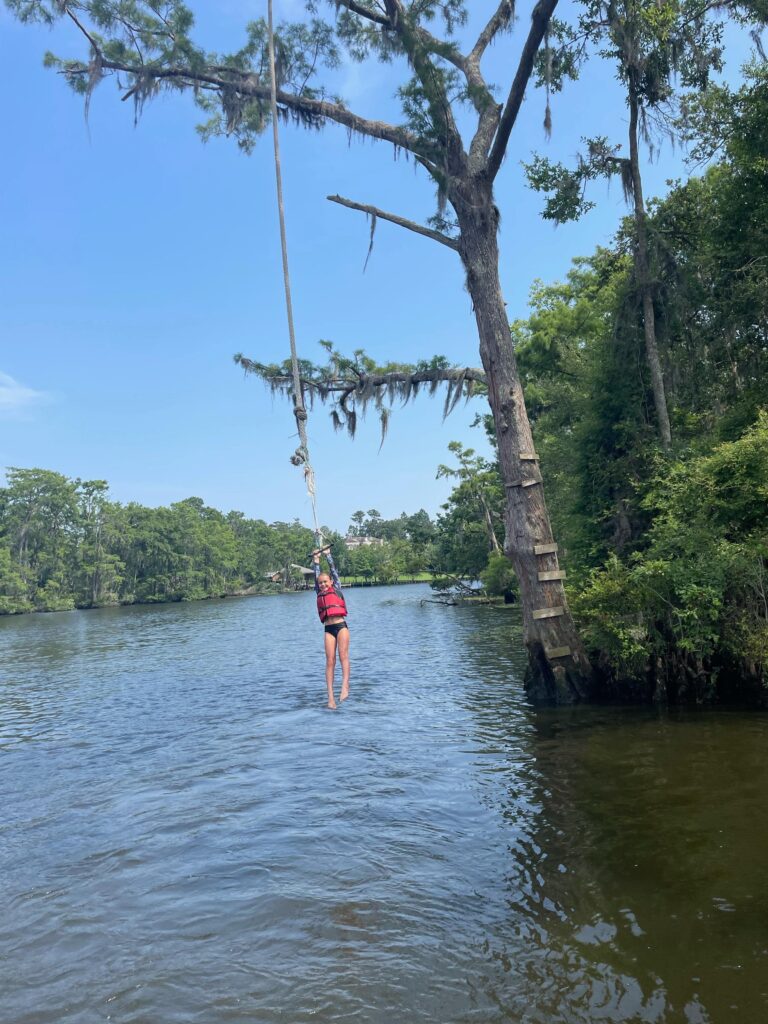 How Many People Can Tour?
They recommend up eight people for a tour.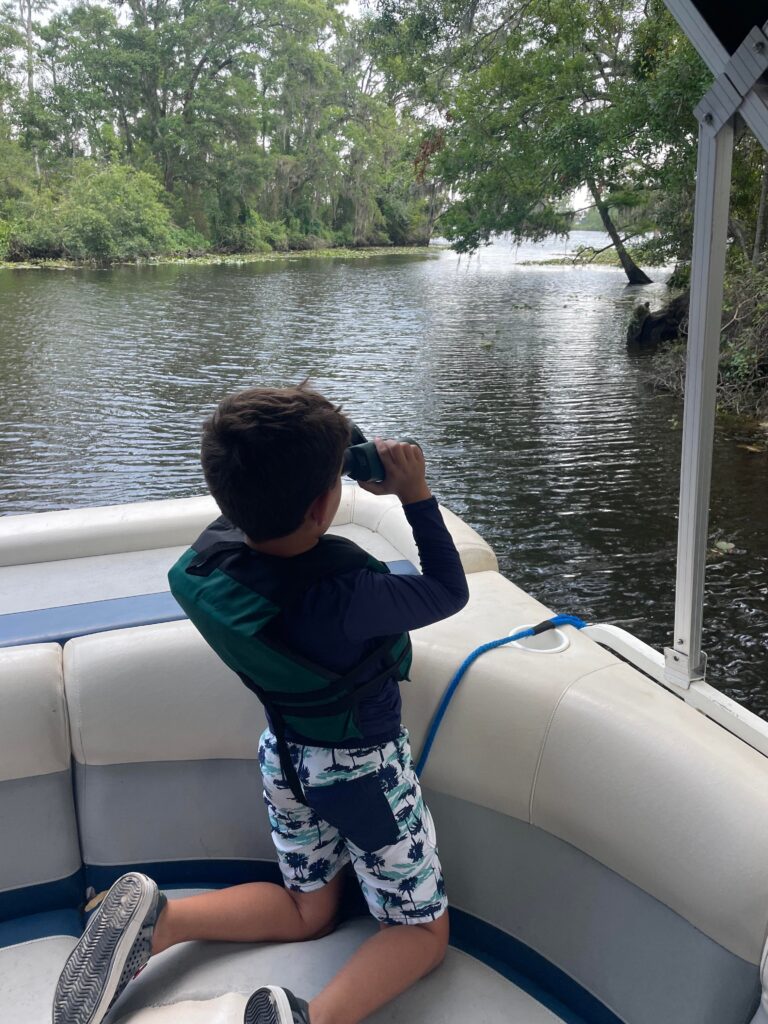 How Long Does the Tour Last?
A tour can last anywhere from 2-5 hours depending on how much you want to spend. The current rate is $110/hour, but check before booking because prices can change.
For more information on river cruise tours and adventures, visit https://louisianatoursandadventures.com/
Looking for Other Louisiana Outdoor Adventures?
The Honey Island Swamp Tour in Slidell give you a different type of boating experience.
For a totally different swamp, you can tour the Jean Lafitte Swamp on the West Bank of New Orleans.
You can fly over the water if you go ziplining at ZipNOLA in Laplace.
Or you can keep two feet on solid ground and visit the place where gators are born at Insta-gator Ranch in Abita Springs.
The following two tabs change content below.