My son Charlie has a full dance card of medical issues–he had a stroke at birth resulting in cerebral palsy, hydrocephalus, and epilepsy. Charlie was born in Arkansas in 2007 and we promptly moved home to live near our families. The following year Ivan headed towards the New Orleans area and we had our first opportunity to decide whether or not to evacuate. Before that, we'd lived in other places because of my husband's military commitment, and before that, I'd just done whatever my parents told me to do.
We waffled back and forth finally deciding to stay put. Our home is raised, above sea level, and we are above I-12 (Abita Springs=winning). Then, Ray Nagin got on the radio, forecasted the end of the Universe and I went home and forced my husband to evacuate while his best friend drank beers and laughed at me. Good times.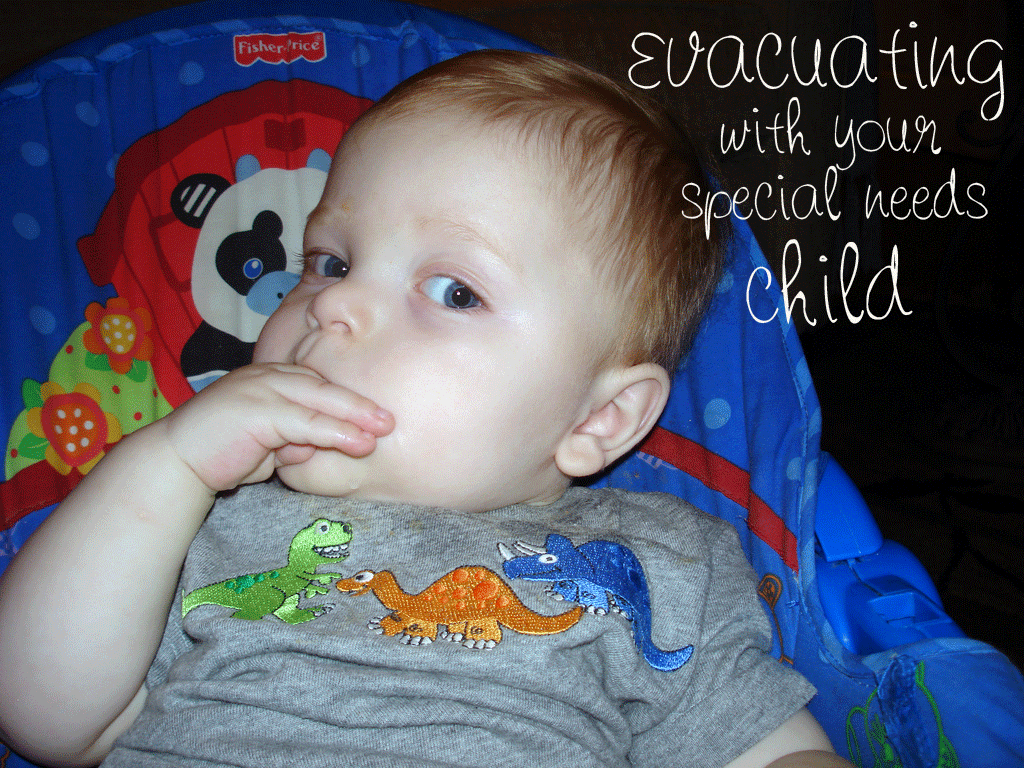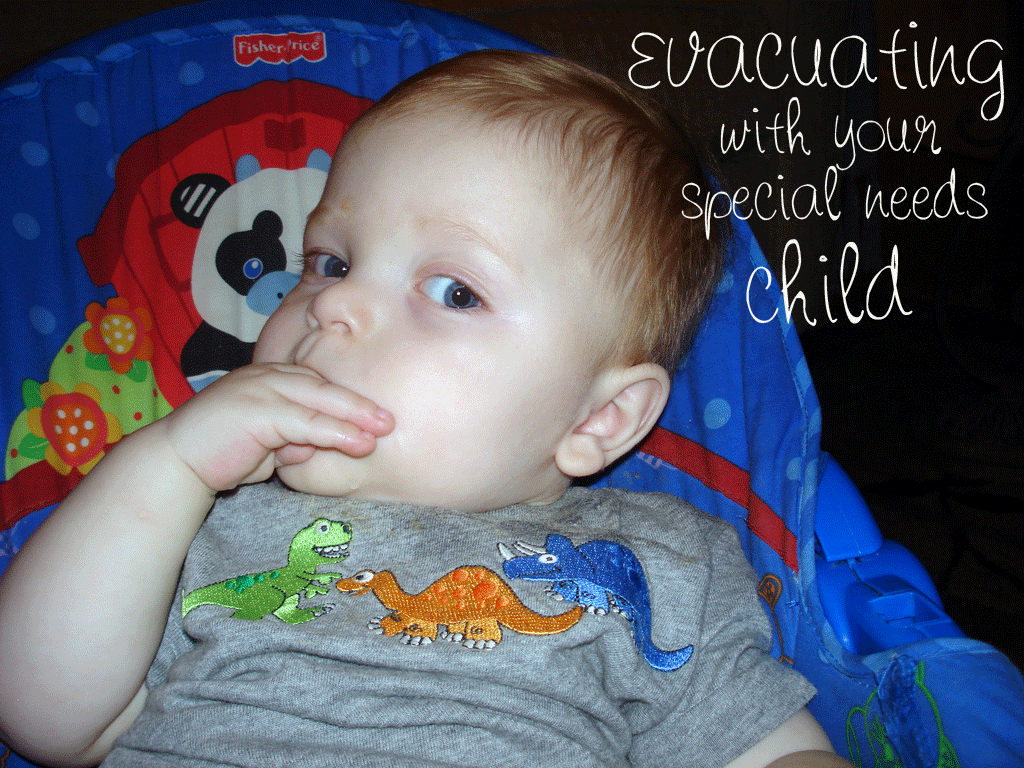 Since I'd never evacuated, I was unprepared. I'd also never evacuated with a special needs child, so that was another interesting adventure and I learned a lot about what to do and not do. Today I want to share briefly about evacuating with a special needs child, so hopefully you don't make the same mistakes I did.
Choose an evacuation location in advance. This is especially important if you have a child that might need specialized medical care. For us, Little Rock, Arkansas, with its excellent Children's Hospital is a great choice. Your sister's trailer in St. Amant might be fine for just you, but you never know when your special needs kiddo will require some specialized care.
Get a copy of your films at the beginning of the season. If your child has had numerous MRI's, Ultrasounds, or CT scans, these things are integral to treating your child's condition and they aren't necessarily included in a brief medical record. Call your doctor's office or hospital in advance, explain why you want the documents, and many will provide them to you free of charge.
Refill your prescriptions. Don't make the mistake of heading out of town without a full thirty-day supply of needed medication including emergency meds. If possible, talk to your pharmacist about how things would work if you needed to get more medications and were in another town. Some pharmacies, like Walgreens, keep prescriptions in a national data base. Other, smaller pharmacists might have an emergency number you can call to get in touch with them in the case of an evacuation or extended power outage.
Bring a brief medical record. Or, as brief as you can. Your doctor may be able to give you a condensed print out. If not, you can create your own "cheat sheet" that lists key diagnoses, medications, and hospitalizations. If you have to go to a hospital while evacuating, you're bound to feel stressed and overwhelmed (or you're super woman/man), give yourself a break by getting all the important information down before it gets crazy. Then you can just grab your papers and go when it's time to evacuate.
These are the things I learned about leaving town with a medically-intense child. Did I miss anything? Is their anything you'd add?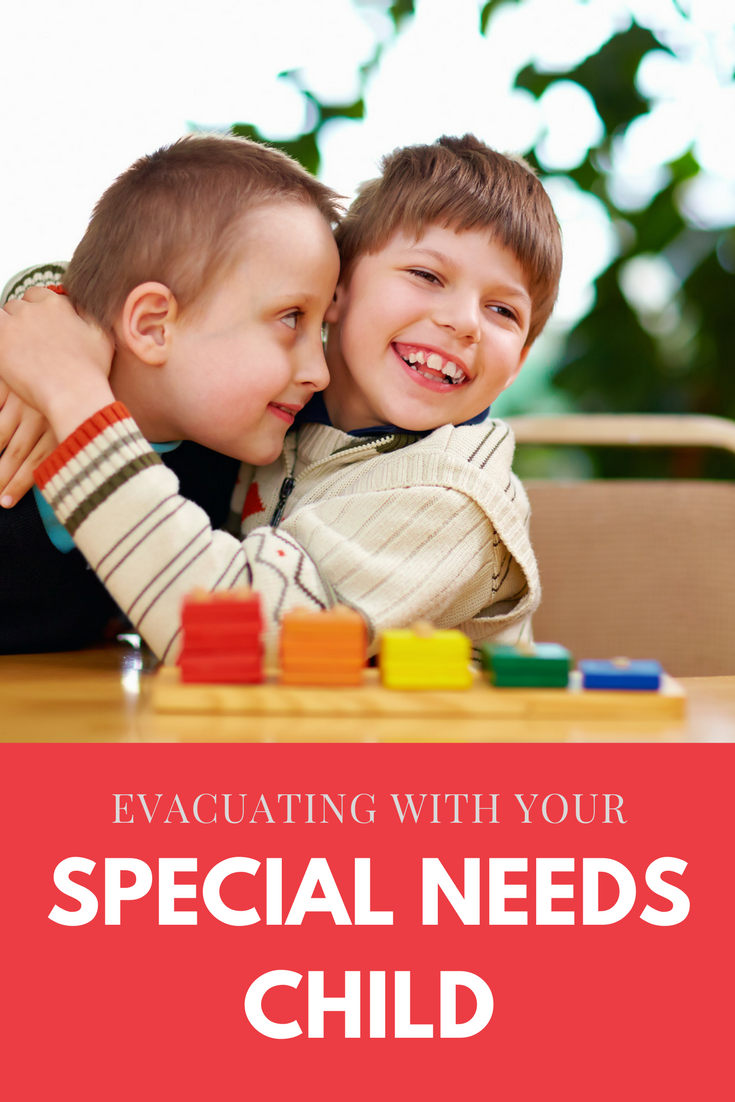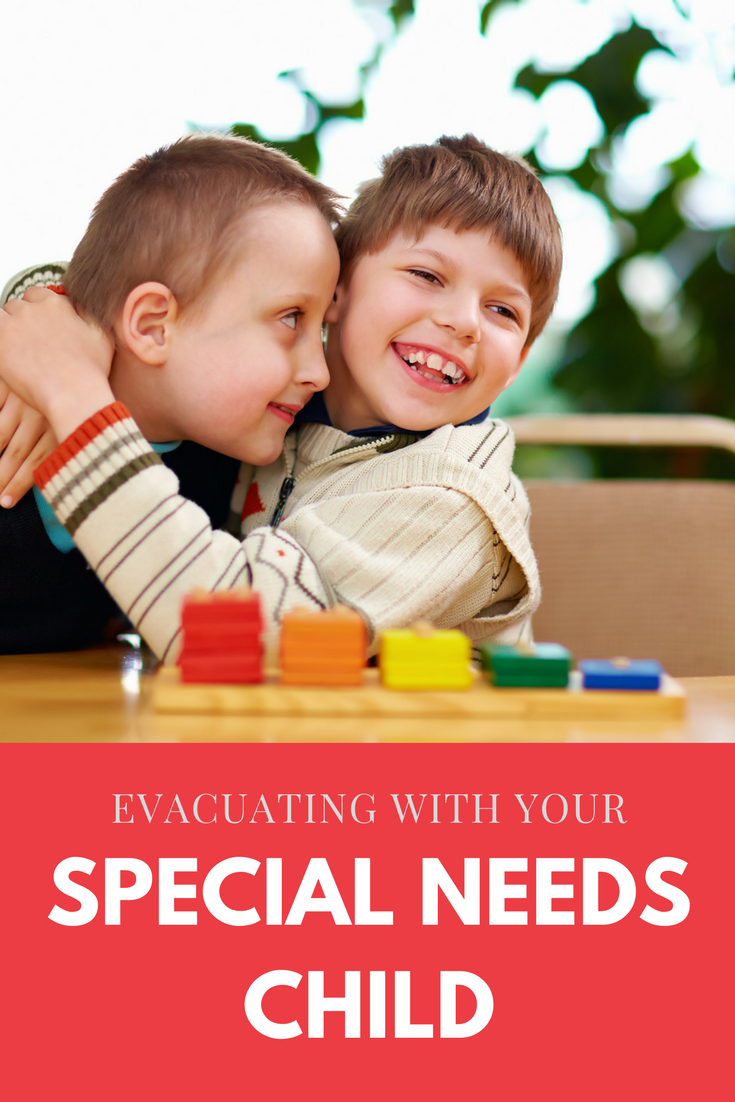 The following two tabs change content below.
Hi, I'm Katy. Mom to four sweet boys ages 10, 6, 6, and 5. It's a loud, messy, chaotic life. I love connecting with other parents and am so glad you stopped by today!